What's does a typical day or week look like for you?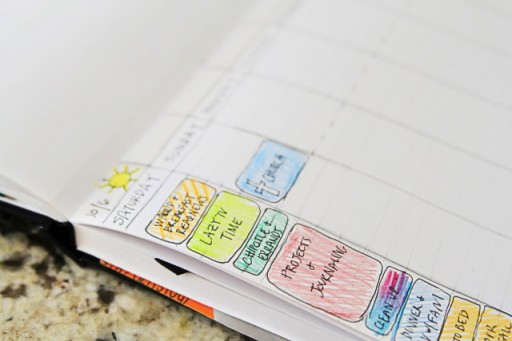 Illustrate a typical day or week in your journal.  What's the weather like?  What do you do hour by hour? How much time do you spend in the car or in front of the TV?  Do you sit down for dinner with your family?  Keep a little calendar…..if you decide to do an entire week it doesn't have to be from the same week. Just fill in a day when you feel like documenting it!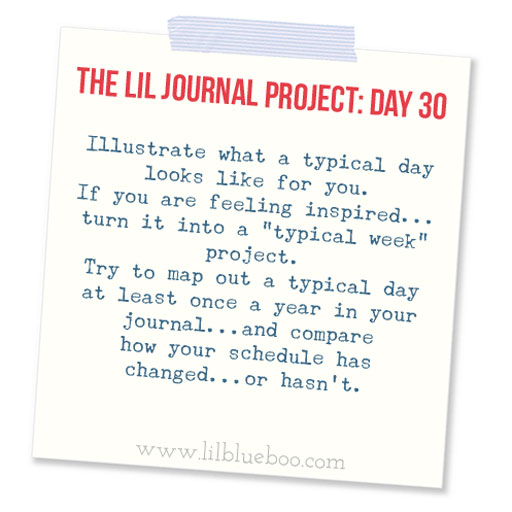 I like to "rate" my days: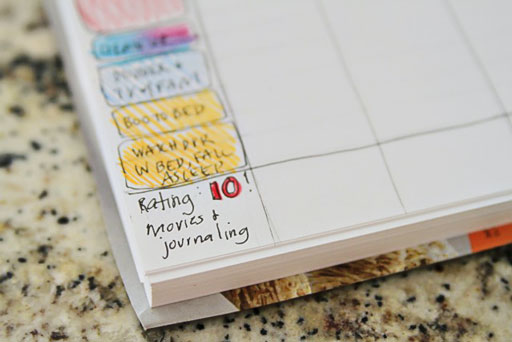 Share your pages, quotes and inspiration below through the link up below!  Share any art journaling techniques you have!

Just a few things before you submit your link:
:: Link up pages you have made, inspiration, quotes and artwork.
:: No commercial links.
:: Make sure to link back to the Lil Journal Project somewhere in your post. The Lil Journal Project buttons can be dragged onto your desktop or click here to download different options: