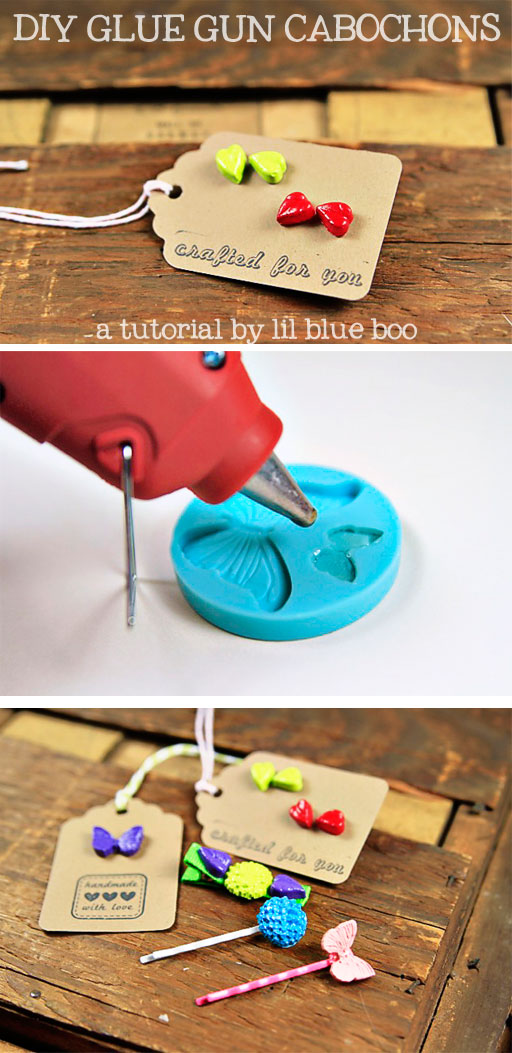 Do you have any of these little silicon molds that you use with resin and clay? The one below is one of my favorites….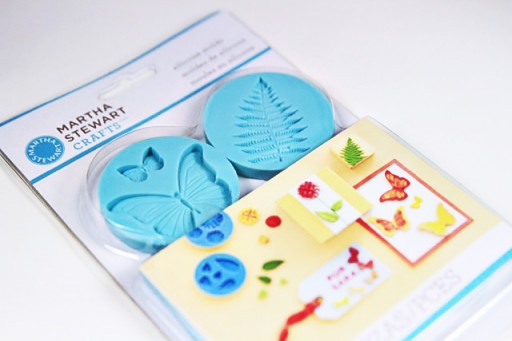 (Check out the cute bows, or stars, or letters!)
I don't always have enough patience for clay baking or resin hardening…..so I just used my glue gun: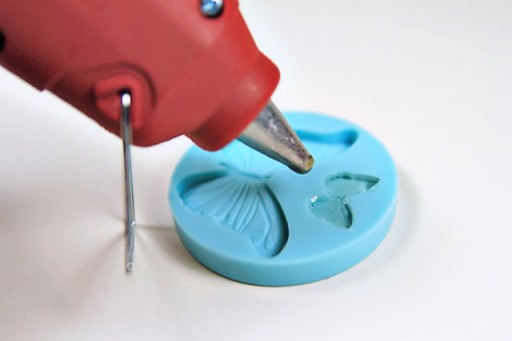 The trick is to use high heat glue sticks and stick the nozzle as far into the mold as you can and work out from there.  It will take a few tries to figure out how to keep the air bubbles from forming but the best part is that the glue is cool and ready to use in about a minute!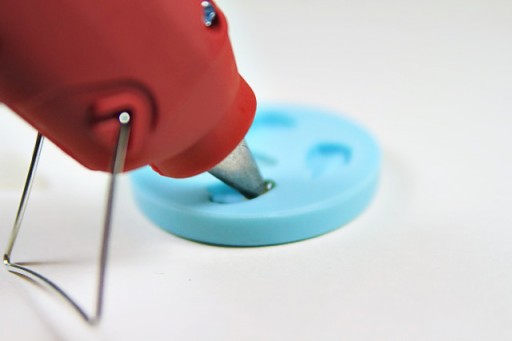 Carefully remove your glue pieces or "cabochons" from the silicon molds and use some small detail scissors to cut off any excess glue:
I spraypaint the pieces first and then add any color detail on top of that if I want more than one color: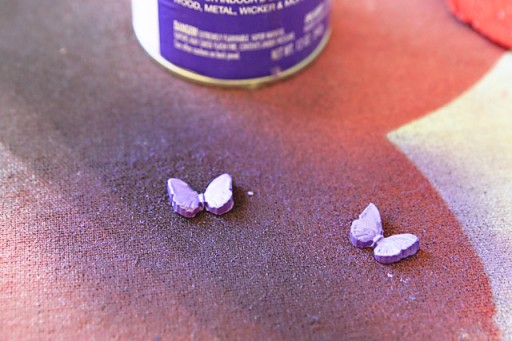 It's an easy way to make a quick pair of cabochon earrings for yourself or for gifts: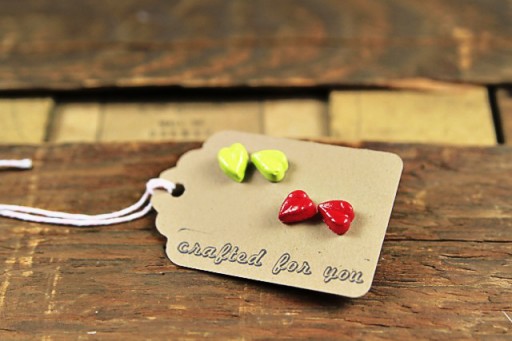 Just add a dab of glue on the back of the cabochon and add earring posts: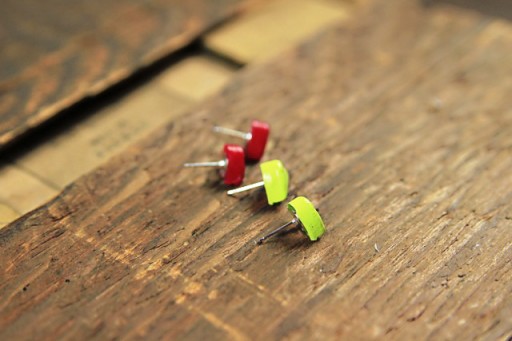 Any small silicon mold will make a great pair of studs: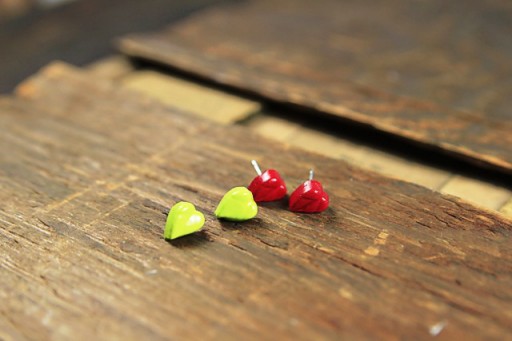 Just punch holes into a card or tag….. (the tag shown is from Poofy Cheeks Shop)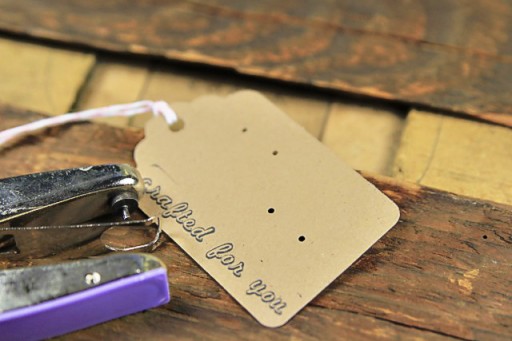 …..to present them as a gift!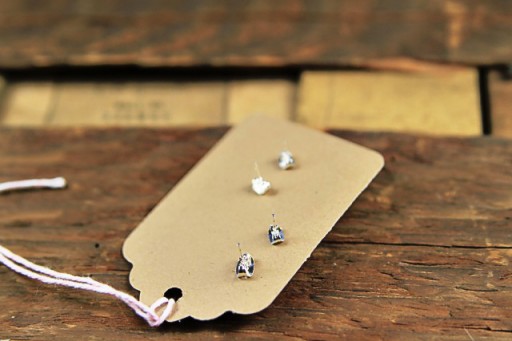 Here's a cabochon added to a votive candle on top of some washi tape….maybe for party decor or a party favor?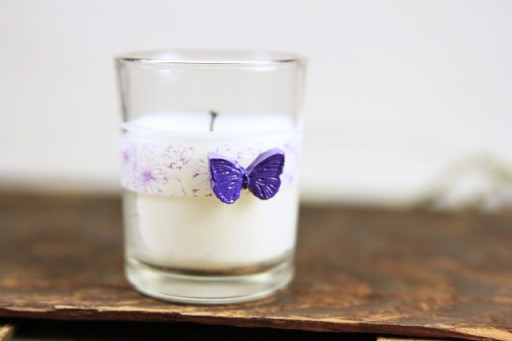 Here I added a large butterfly to a headband and a smaller butterfly to a ribbon covered hair clip: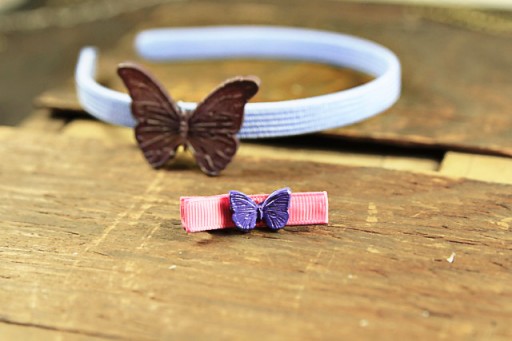 A little purple butterfly makes this basic tag look so cute: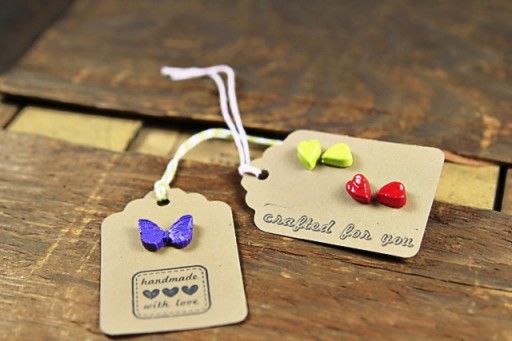 Add a snap to the back to make accessories interchangeable or make it a button:
A few bobby pins: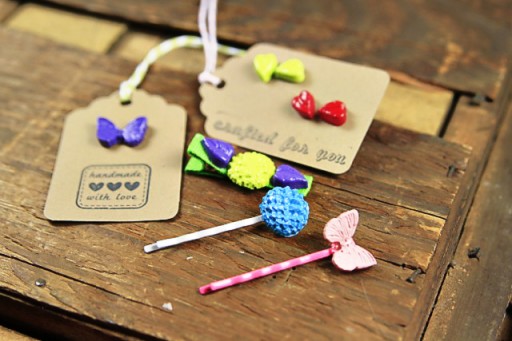 Need more gift ideas for the holidays? Click here to see more accessories and gifts I've made!
Not interested in making your own cabochons? Click the image below to see ones I made using ready-made cabochons…..and where to purchase: