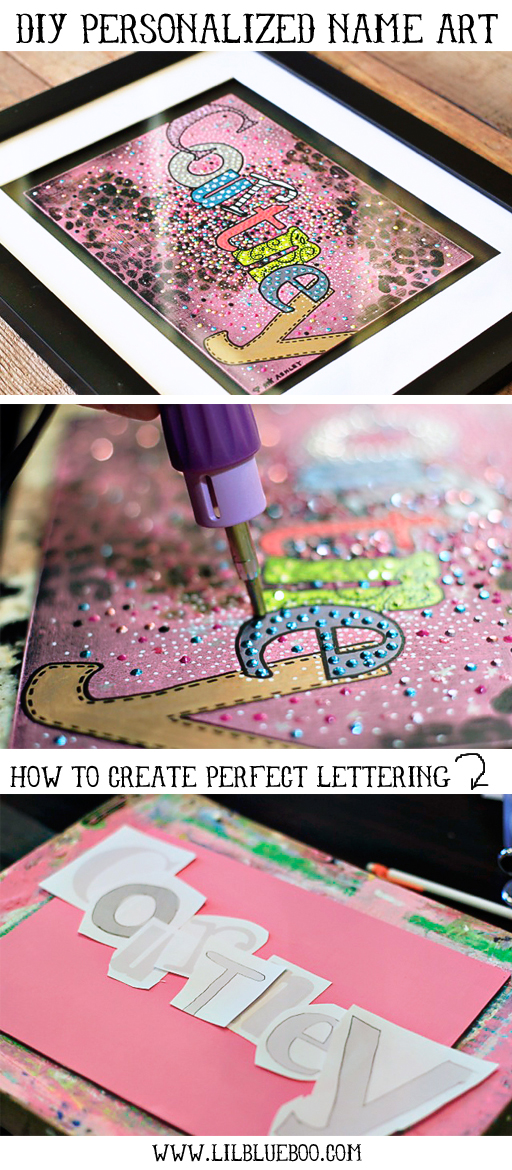 I haven't made one of these in a while!  I just finished this "Courtney" painting for my niece for Christmas: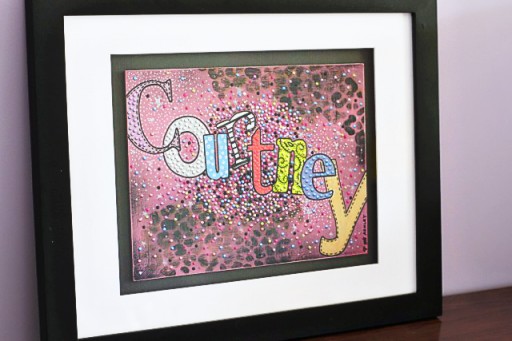 Here is Boo's original one I made with a Peter Rabbit inspired theme: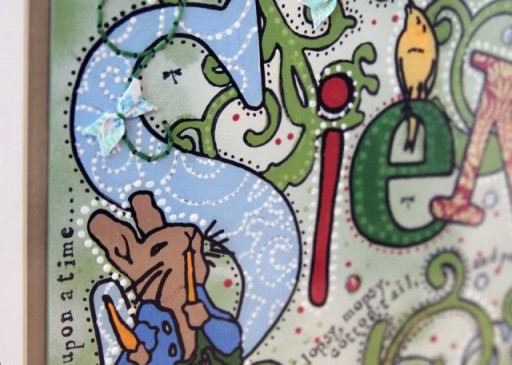 They aren't very hard to make with a little patience because they are done in steps!  Here's a gallery of ones that I've made for some ideas and links to other tutorials:

The first step for personalizing a painting is the lettering. I print out different size letters and fonts and place them on the board or canvas until it's just right: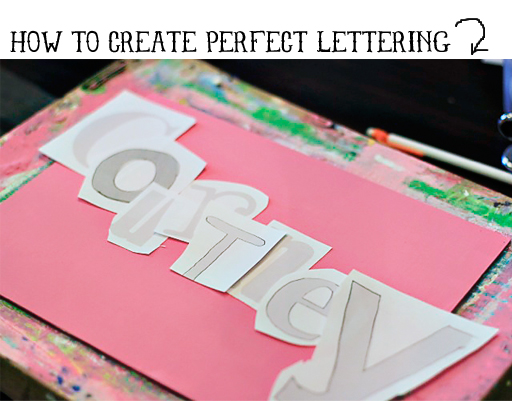 I place transfer paper (in the drawing section of your craft or hobby shop) under each letter and trace it so it leaves the image onto the board: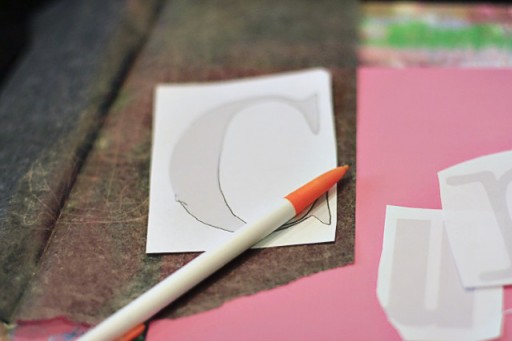 The letters ready to paint: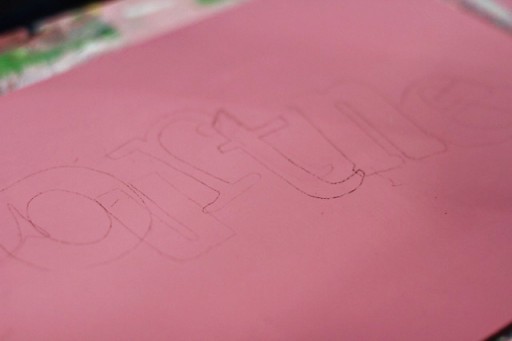 My niece's decor is animal print themed so I made a stencil on my Silhouette machine: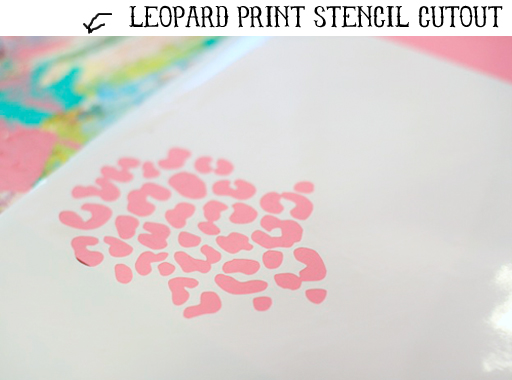 I uploaded my Silhouette Studio file that you can download if you have a need for leopard print!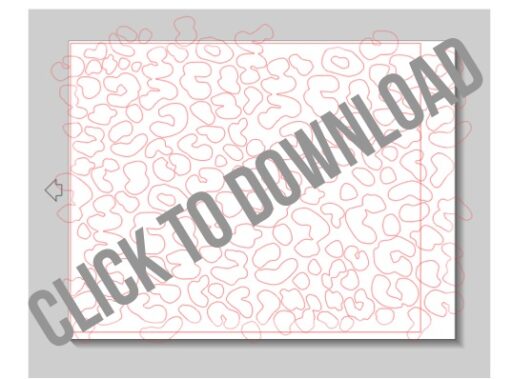 I used black and brown spray paint to add the animal print to the background and used a little sandpaper to distress it: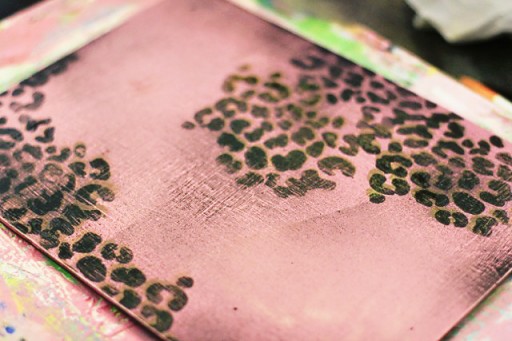 To start painting the letters I used mostly Chalk Ink. You can also use acrylic paint and paint pens. The Chalk Ink dries quickly and is very opaque. Just spray your final piece with a clear coat to make it permanent:
I always outline my letters in black: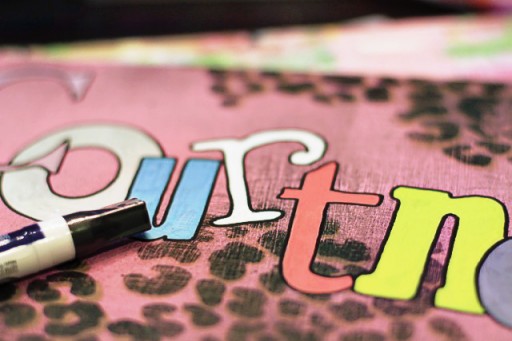 And then slowly add other accents like little stars, flowers and stitching: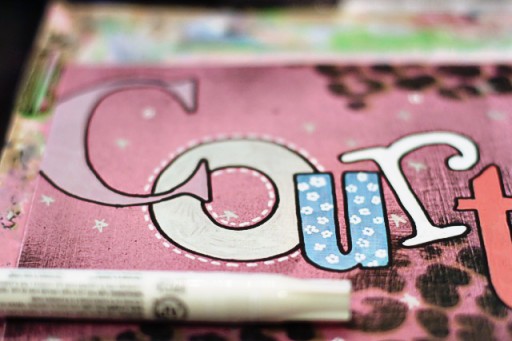 I used some puffy paint to start adding some glittery accents: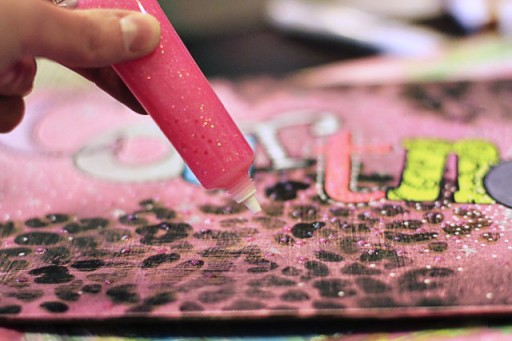 I used puffy paint on this one too: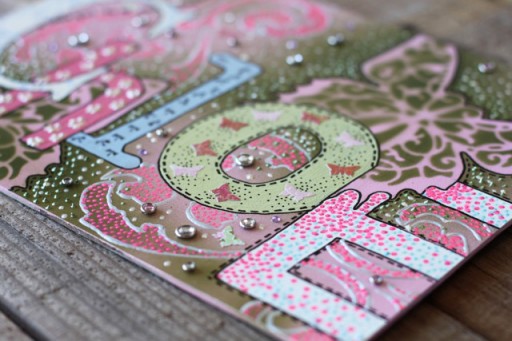 I applied tiny hotfix studs one by one to the letters and in a "burst" pattern at the center until the piece was totally "bling" covered. It helps to have a Hotfix Tool for this!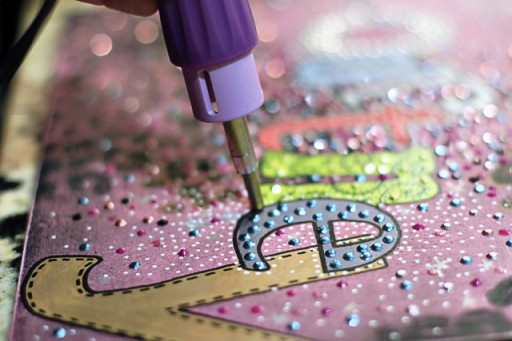 The finished painting with rhinestones: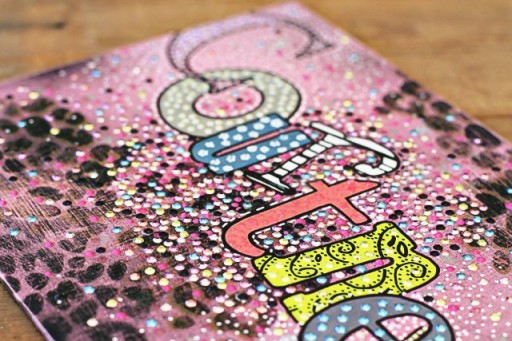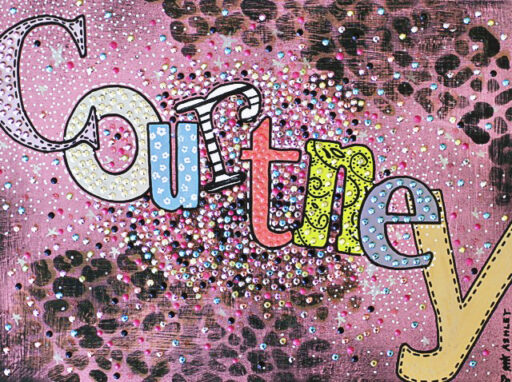 I always use a standard store bought frame and just make the painting float in the middle: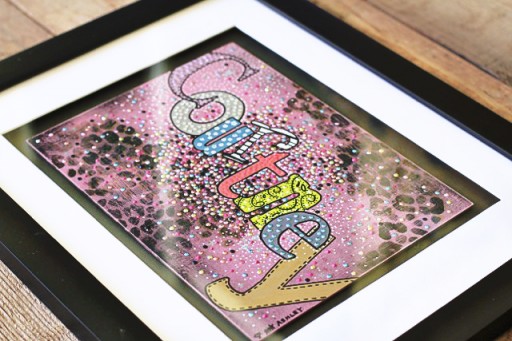 Finished! A great present for almost any age kid and even for a baby shower: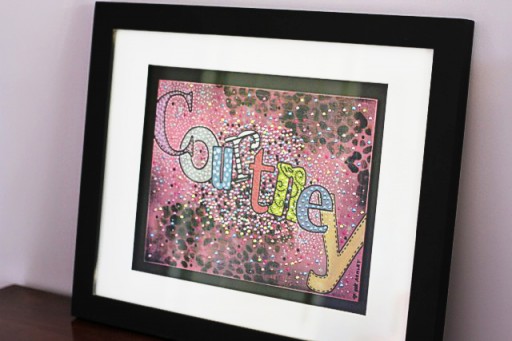 I kind of glossed over a lot of the details but you can see all my nursery art and personalized name art tutorial all in one place by clicking the image below!