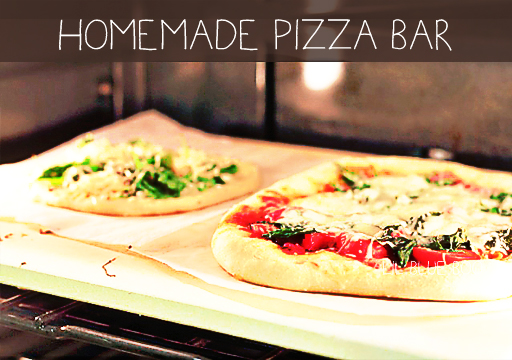 Last night we set up a pizza bar and made mini pizzas. We recently got a new extra large pizza stone from Williams-Sonoma that could fit several pizzas at once in the oven. We leave it in the oven all the time……it just needs to be moved based on what we are cooking. If I am just cooking one pizza at a time I dust the stone with cornmeal. If I'm making multiple pizzas I just use parchment paper and they are easy moved around.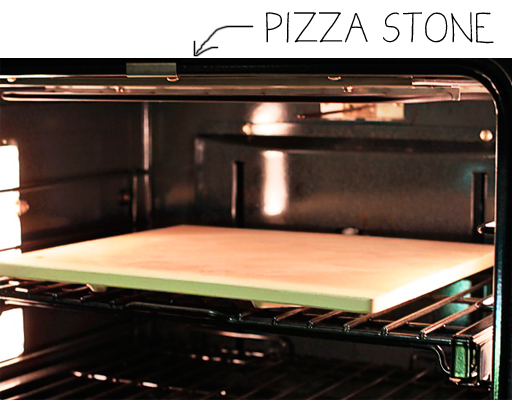 While we could make our own dough, I use a ready made dough from our local Fresh and Easy. The Rosemary Focaccia Dough is by far our favorite. If you can't find it just use another store bought dough and add some dried rosemary into it.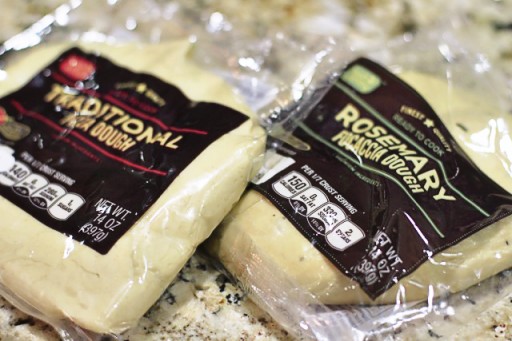 I set up an array of ingredients: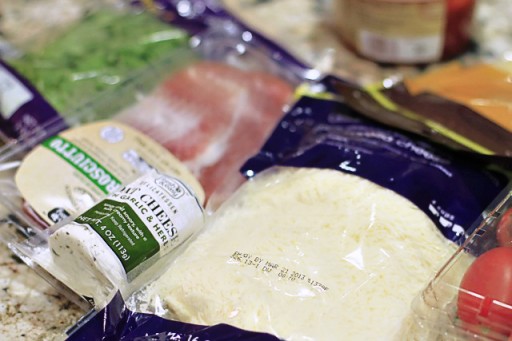 I cut small pieces of parchment paper for each small pizza. It doesn't affect the taste of the pizza.  We cook ours at a lower heat (375 degrees) so it doesn't burn the paper. I dust the crusts with a little bit of Italian seasoning and sea salt.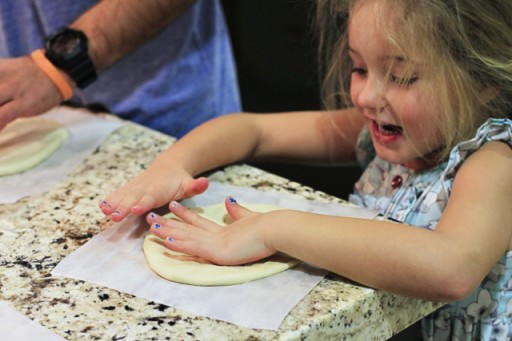 Adding the pizza sauce: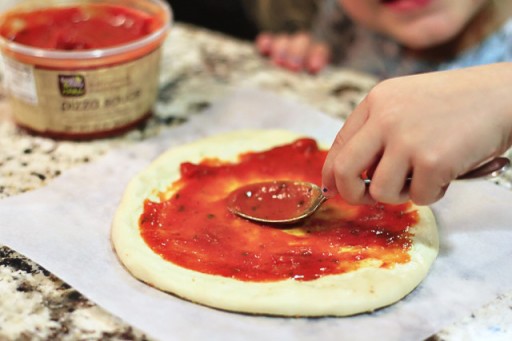 Adding the cheese: (Boo stops here…..she only likes cheese):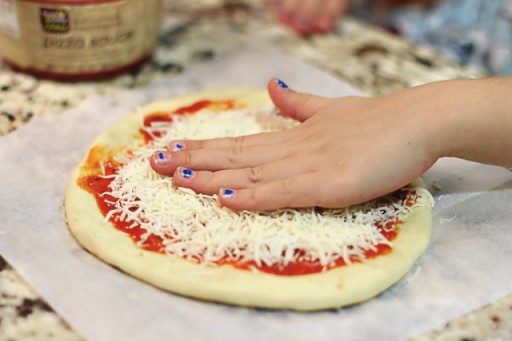 Mr. LBB and I loaded up the other pizzas with toppings: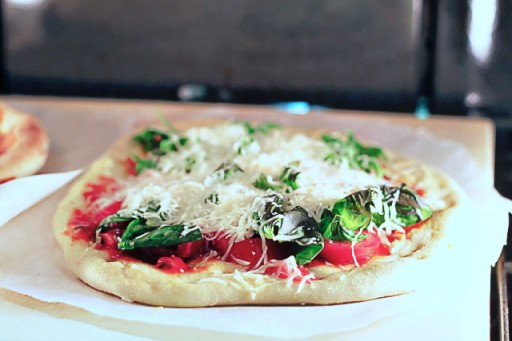 This concoction was yummy: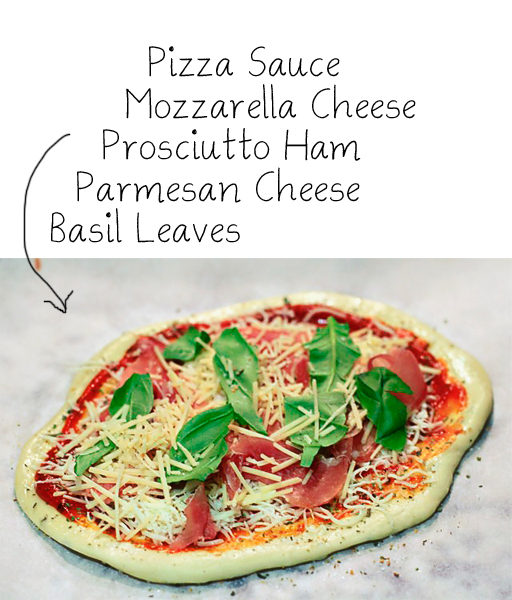 This pizza was by far our favorite. I spread the goat cheese on the bottom and added arugula, a balsamic glaze, and parmesan cheese. I definitely recommend adding a little dried rosemary to the crust if you are using plain crust.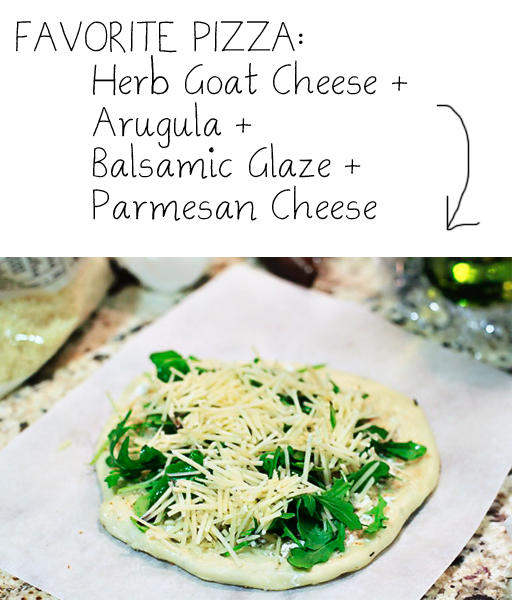 A finished pizza!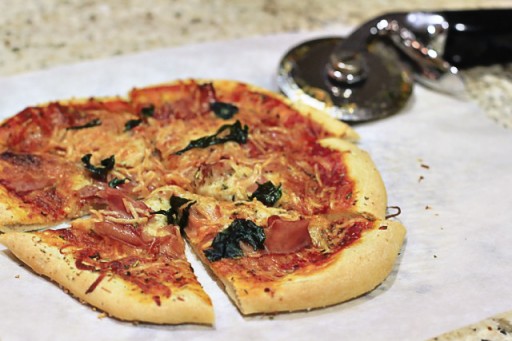 By making lots of mini pizzas we can create samplers: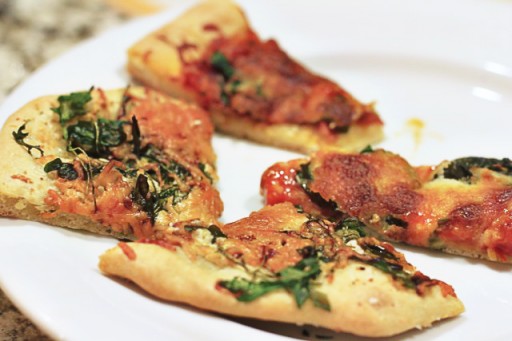 The best part is that there is very little cleanup. I leave the pizza stone until the next day if it needs any cleaning and I only use water and a scrub brush because the stone is porous.
I loved all the suggestions you had for pizza toppings and combinations. You can scroll through them here!
I'll let you know what we try next time!