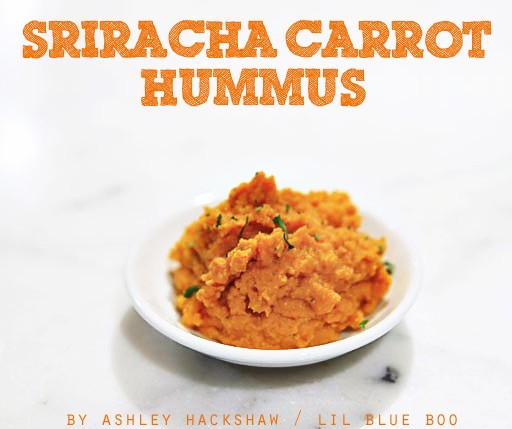 I found the most amazing hummus in the grocery store a few months back: Sriracha Carrot Hummus. It was consumed by the family in about five minutes. And then as quickly as I had found it the store never carried it again, so I had to invent my own recipe.  It tastes just like it, maybe better. You can adjust the Sriracha amount to your taste!
Sriracha Carrot Hummus Recipe:
Ingredients:
1 cup carrots
1 can of garbanzo beans
2 tablespoons olive oil
2 tablespoons minced garlic (I use the kind from the jar)
2 tablespoons Sriracha Hot Chili Sauce
2 tablespoons lemon juice
1/2 teaspoon ground cumin
1/4 teaspoon salt
2 tablespoons fresh parsley (or dried parsley works too)
Directions:
First, I chopped and boiled the carrots in water for about 8 minutes until they were tender. Then I opened and drained the garbanzo beans:
Using a hand mixer I pureed the beans and carrots to a smooth consistency: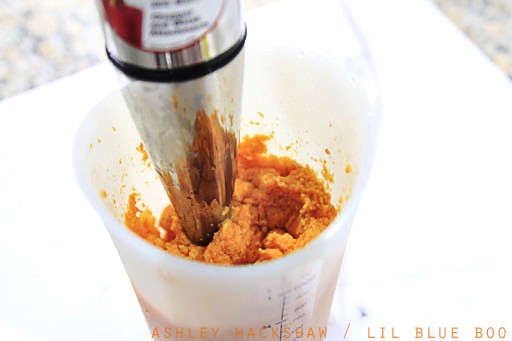 In our house, we prefer the hand blender/mixer over a blender or food processor…especially when making smoothies! It's so easy to clean up by just running it under water and drying off. We've had the same Cuisinart blender shown below for years. (I got it here.)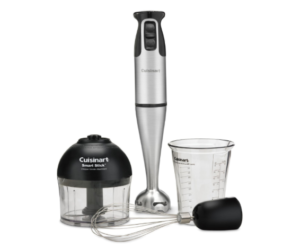 Once the carrots and garbanzo beans were pureed I added all the additional ingredients (except for the parsley) and used the hand blender to mix them in well. Stir the parsley in by spoon and sprinkle on top:
The color is so much more appetizing than regular old hummus: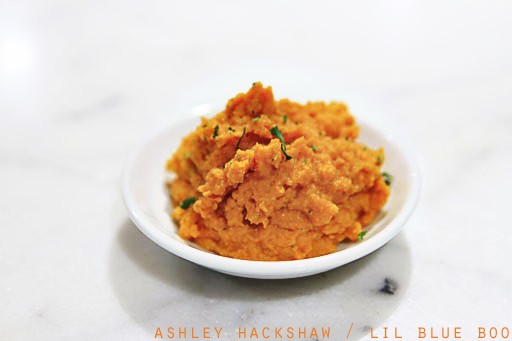 Such an easy recipe for a snack or party, or for dinner. Serve with pita chips or crackers, just vehicles for hummus delivery as I call them: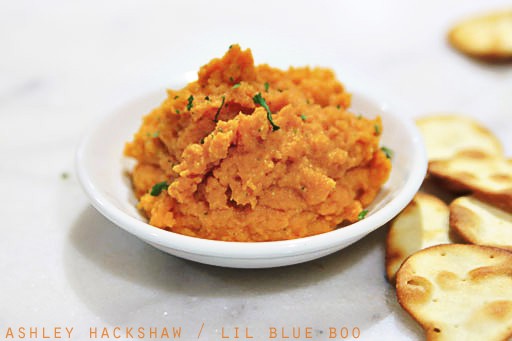 I love Sriracha, especially on fried rice. I can't remember how I found this little carry-case for Sriracha-on-the-go. So funny. I should get one for my key ring: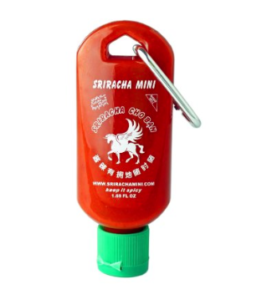 And did you know there is a Sriracha documentary?!
P.S. This is the farthest thing from a food blog. I have a small amount of things that I actually like to cook. You can find them all here or at the link below: