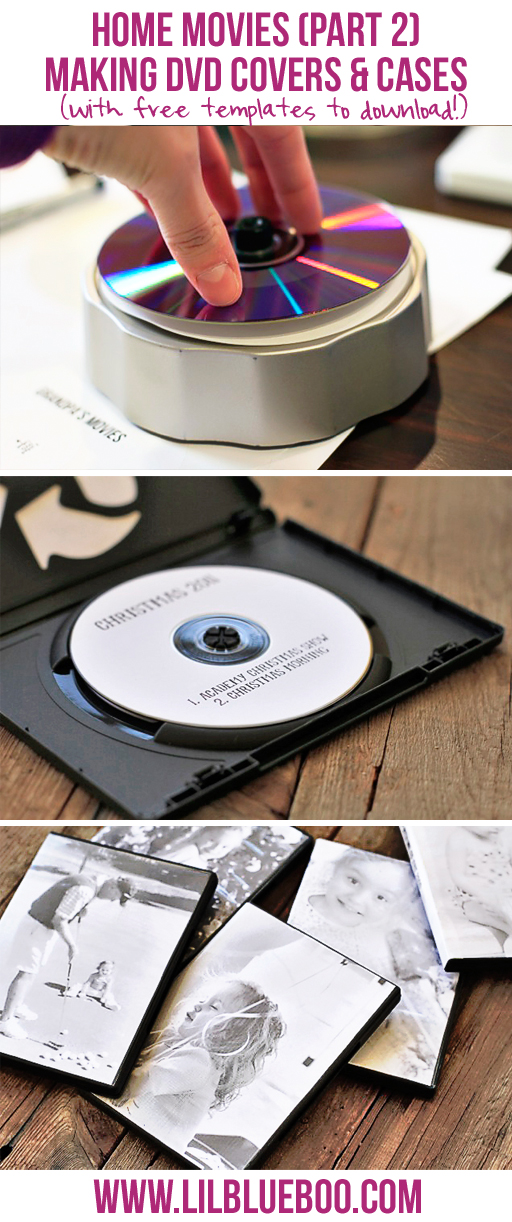 A follow up to my last home movie post….this is how I label all my home movie DVDs.  I print them all in black and white so that they all look the same and use the same template over and over: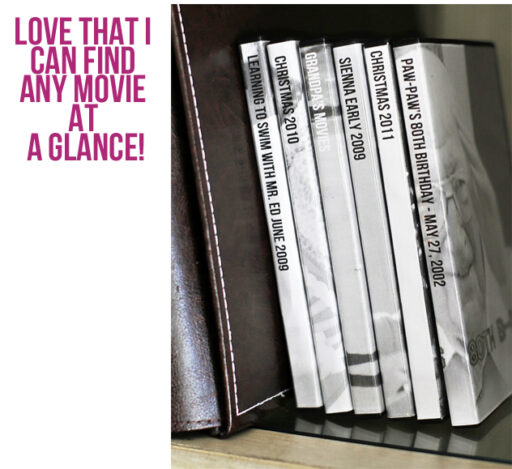 Every disk is labeled and not at risk of being thrown away or misplaced: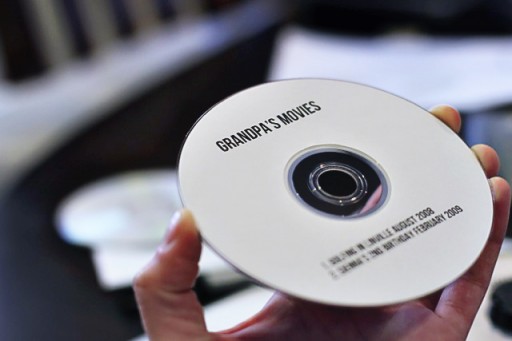 I attached my templates at the bottom of the post so you can download them. Here's the steps I go through when making my labels and covers plus a few extra tips and ideas:

First, I recommend buying a labeling kit! It will make your life much easier.  I still use the starter kit from Memorex that I picked up years ago. I love the label applicator so the label is applied perfectly each time: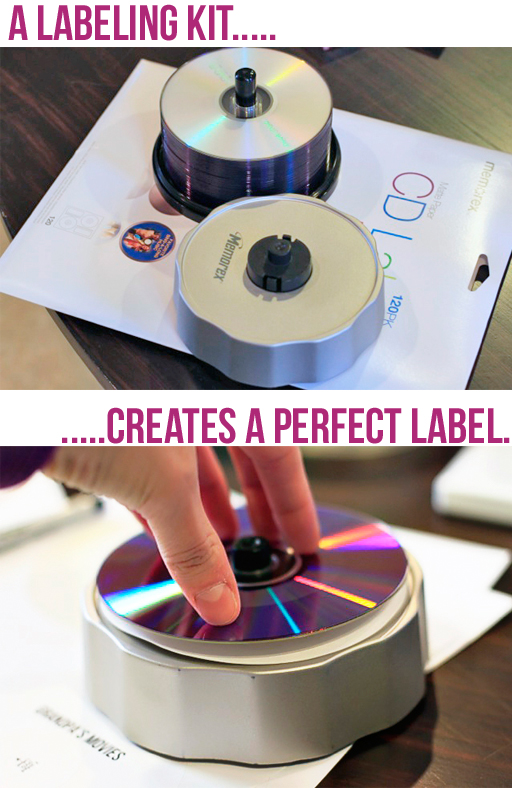 To print the label I made this template for the Mac because Memorex doesn't have one that really works well (believe me….I contacted them about it…..and never got a version that I liked). All you need is Adobe Photoshop or Photoshop Elements. Photoshop Elements is inexpensive and great for basic photo editing and graphic work without spending all the money on the full Photoshop package.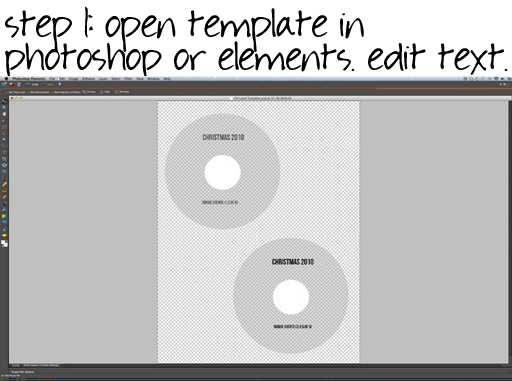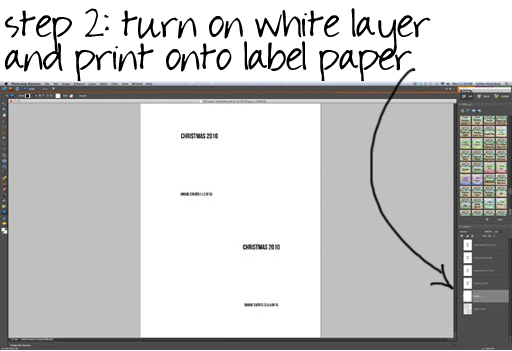 Note: Make sure to print a test copy and make sure you don't need to adjust the location of the text.  Some printers are aligned differently…..but it's easy to move the boxes around in the file to create the perfect template.

To create the cover, you just follow a few steps: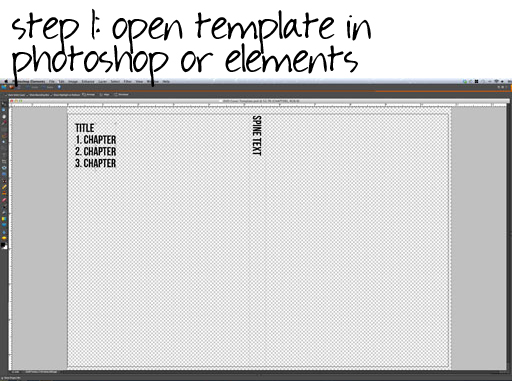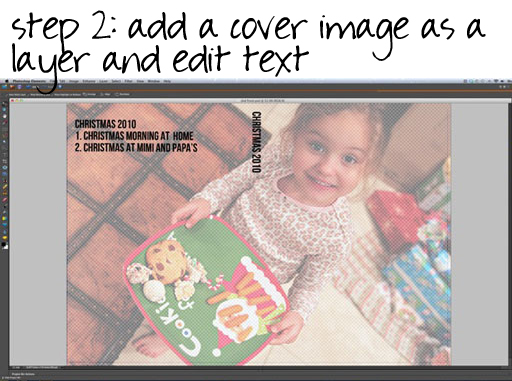 Note: I always change the photo opacity to about 64% so it's a light image on the cover…..and I print in black and white on my laser printer (it ONLY prints b&w).
An 8.5″ x 11″ piece of paper is too small to print a full cover so I just splice two copies together….it's easy. Just make sure to crop so the two images you print will overlap: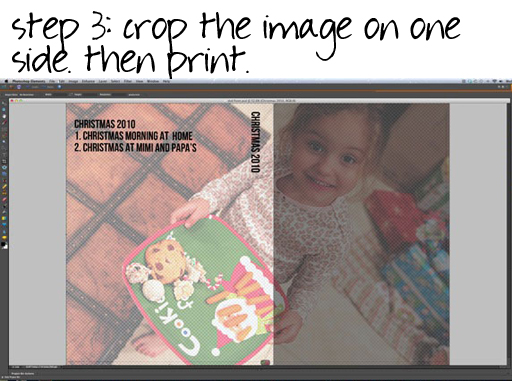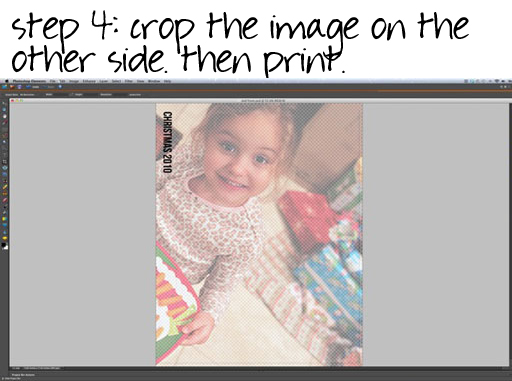 We put all of our store bought movies into large cases so I save the empty cases to reuse for my home movies: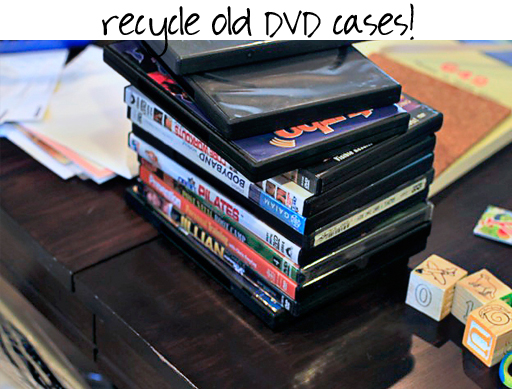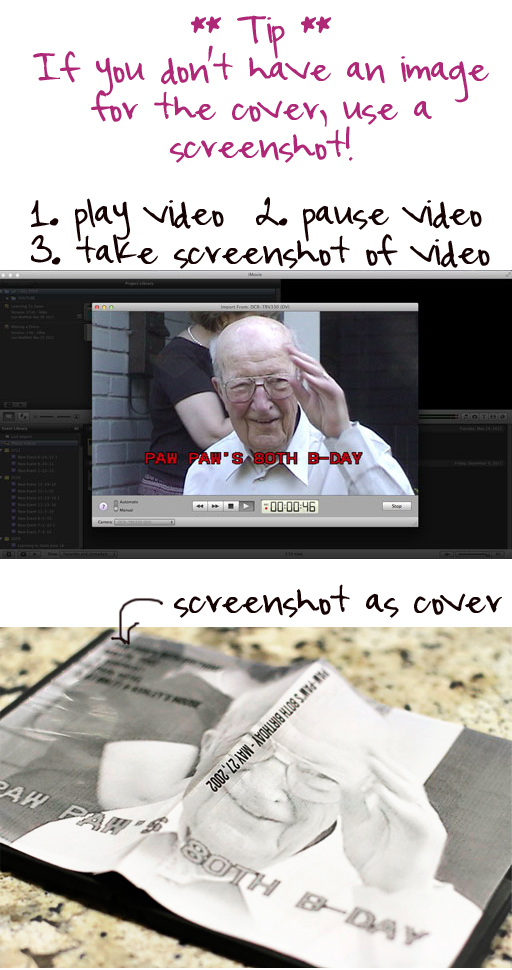 Not sure how to take a screenshot? Click here to see a past post of mine on how to capture what is on your screen using a Mac or PC.
Love how all the movies looke the same. The images help me pick out the right DVD to watch without having to figure out the year:
A few years ago my brother-in-law's mother gave him and his sister a huge box of disks she had compiled with all of their movies from growing up.  I thought it was the coolest gift ever.  A few more ideas for making movie collections as gifts: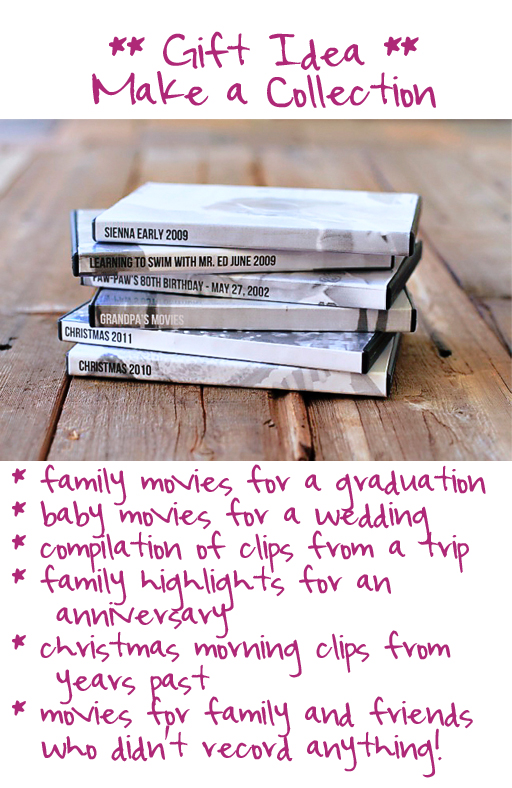 Click the image below to download the zip file of templates: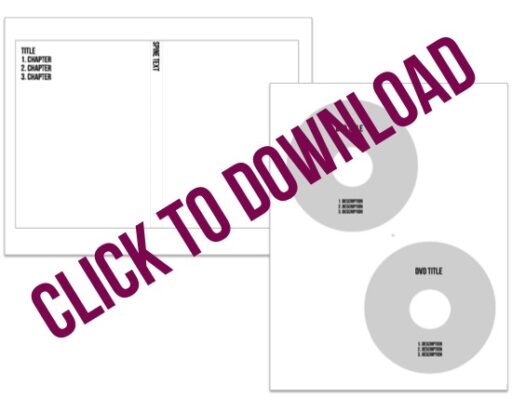 Stay tuned for the additional posts in this series. Next post is about importing VHS and other camcorder tapes into the computer: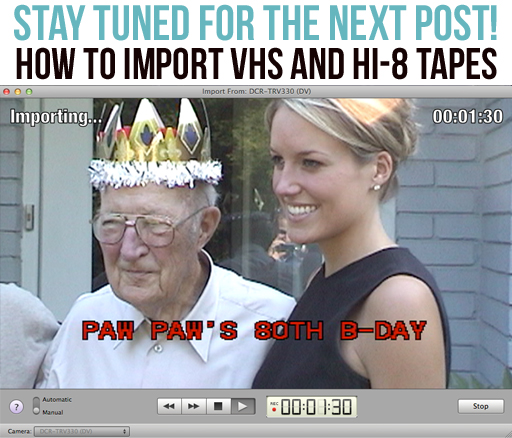 For previous home movie posts and more on organizing and preserving family memories click the image below: