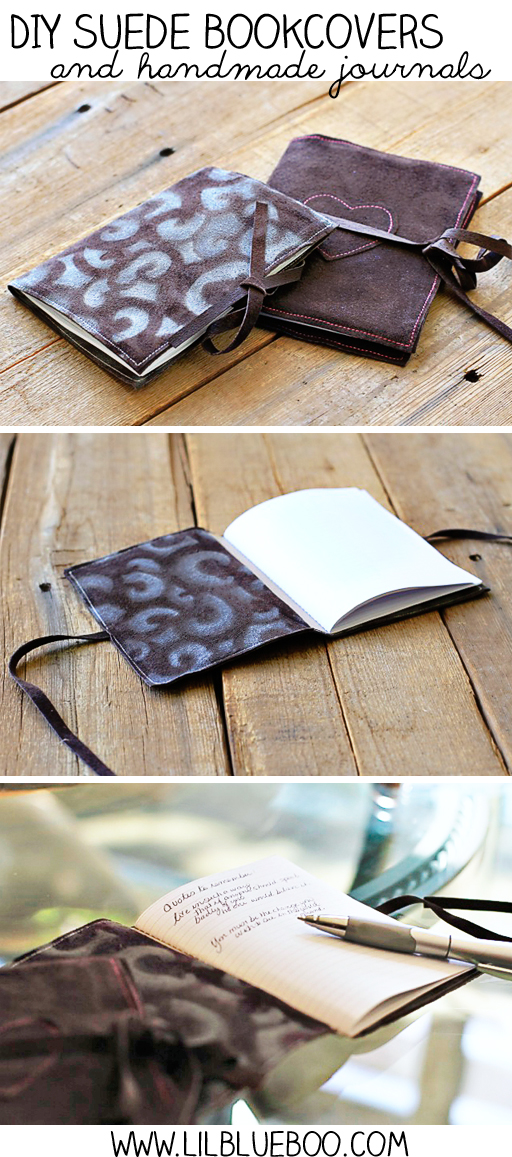 April is Earth Month and I'm taking part in Michaels RE-Love Challenge! The challenge was to take old items around our home that are maybe a little worn or have been sitting in the garage and with a little creativity turning them into something I love again….and save it from being thrown out. I had these old suede pants sitting around waiting to be remade into something (the last pair was made into a handbag!)  Since I love little moleskin notebooks I wanted to try and make some of my own….with suede covers.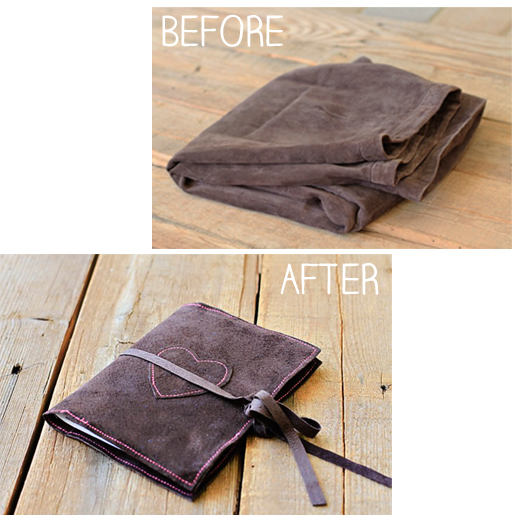 To make the easy little journals I took 5 sheets of regular 8.5×11″ copy paper and printed out my PDF (see download below) on the printer.  Then I took the 5 sheets and turned them over and reprinted the same file onto the other side: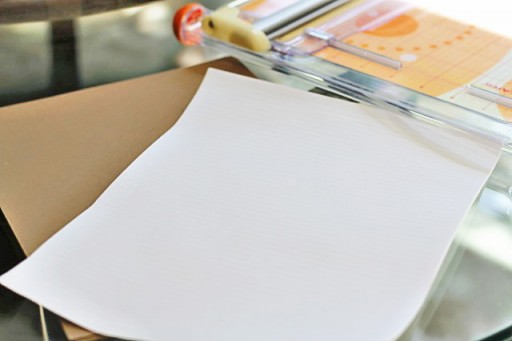 Here is my "lined journal page" template: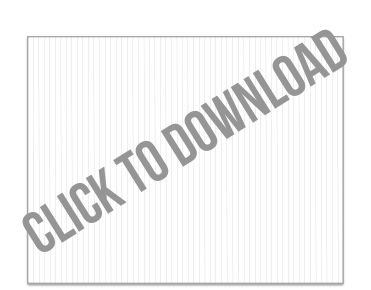 For the cover of each journal I used regular kraft cardstock. I cut the cardstock in half to make a 5.5×8.5″ piece.  I cut the lined pages in half as well.  Then folded and assembled them as shown: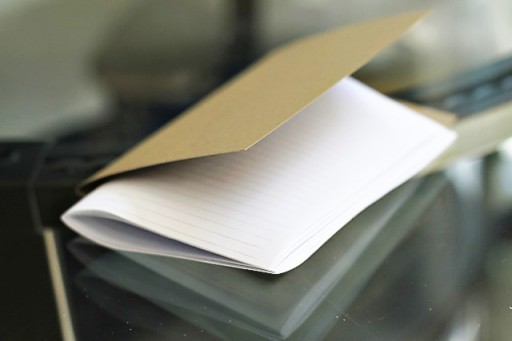 Using my regular sewing machine and a regular needle I just carefully stitched down the center of the notebook: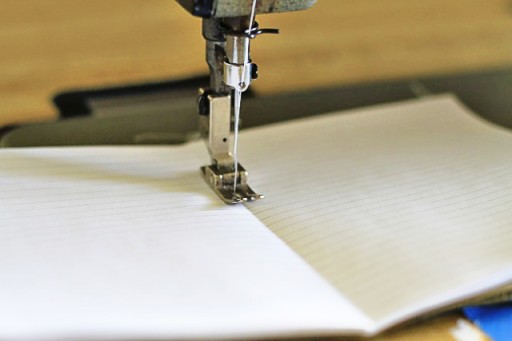 Then to make the journal/book covers I took an old pair of suede….be on the lookout for any old leather or suede item that could be dissassembled!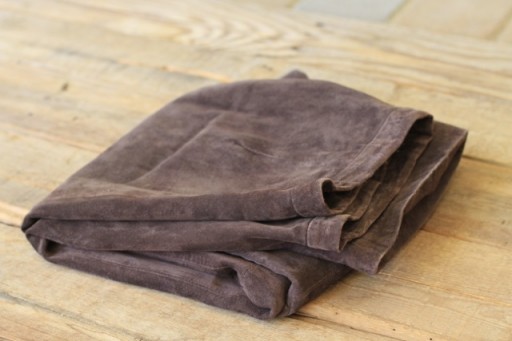 I cut the following pieces for each cover:
One 5.75″ x 9″ rectangle
Two 5.75″ x 4″ rectangles
Two 1/4″ x 9″ strips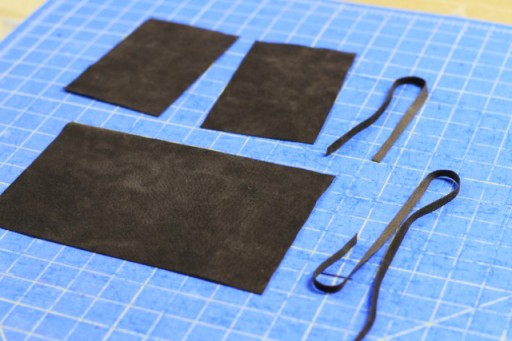 For the first cover I made I cut out a little heart to embellish it: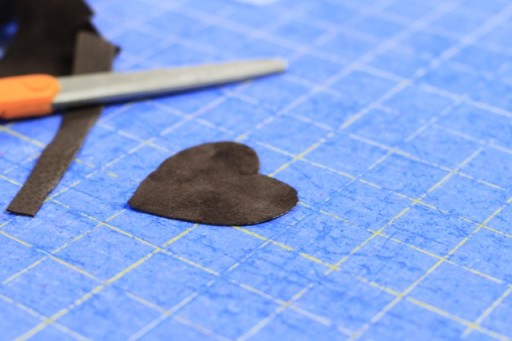 Before assembling the rest of the cover I stitched the heart into place using contrasting pink thread: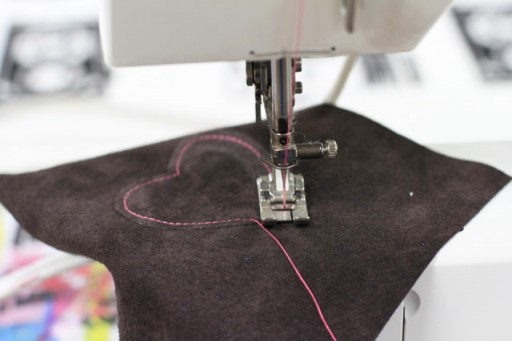 Then the pieces were assembled as shown and I stitched all the way around the exterior of the cover to attach them together:
Post sewing: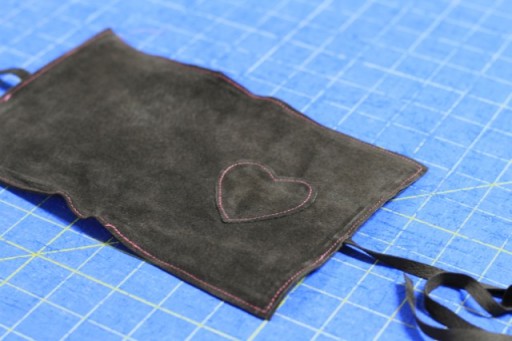 A little handmade journal or bookcover would always be a welcome gift!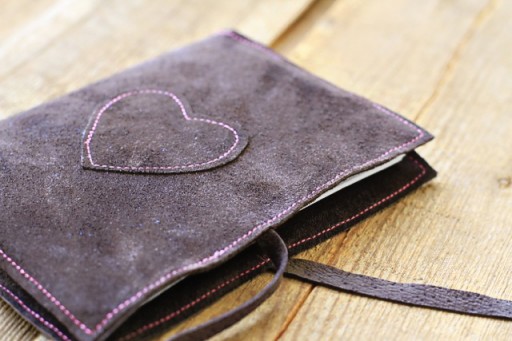 I love the long ties keeping the thoughts safe inside: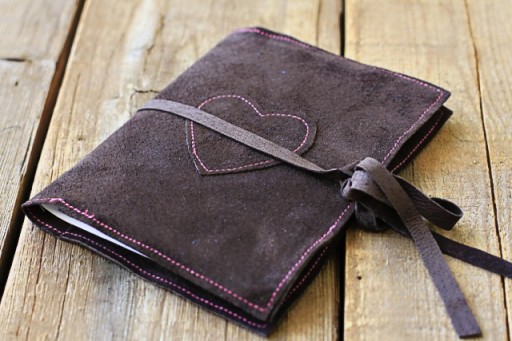 To make a second journal I cut the same pieces but used a piece of decorative foam as a stencil.  I placed the foam cutout on top of the suede pieces and used regular off white spray paint to create a pattern: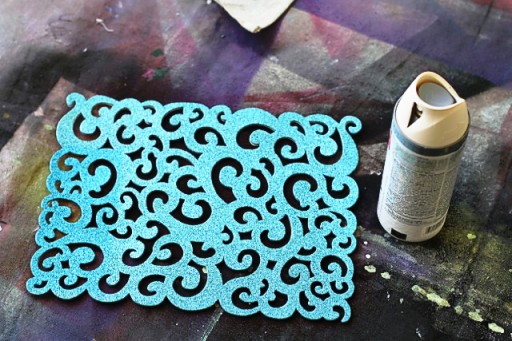 I let the paint dry thoroughly and then stitched all my pieces together: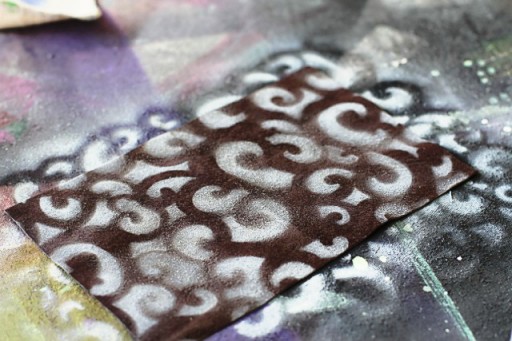 A second journal/book cover….make one for an avid reader!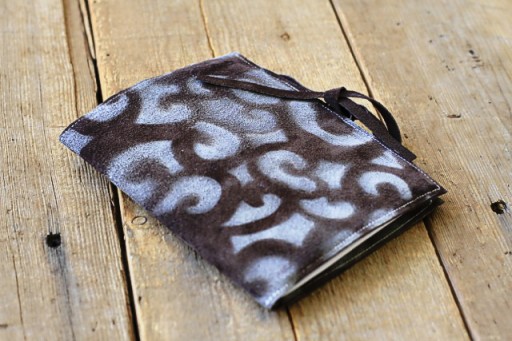 The handmade notebooks slip easily inside:
This journal is used to write down inspiring quotes: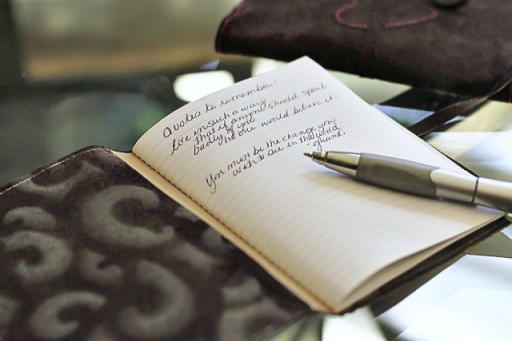 Use for: phone numbers, quotes, shopping lists, to-do lists etc….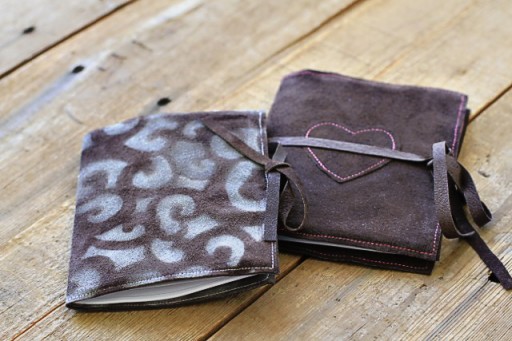 What will you fill your with?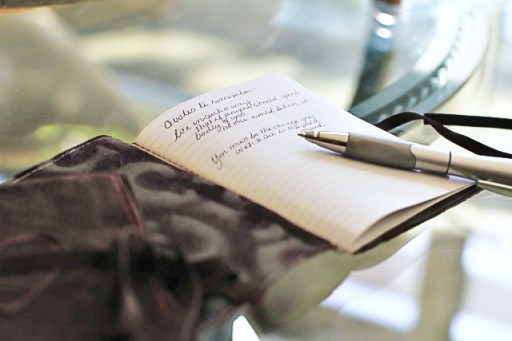 Click below to check out the Lil Journal Project for ideas of what to fill your new journals with!


Another idea for upcycling suede!