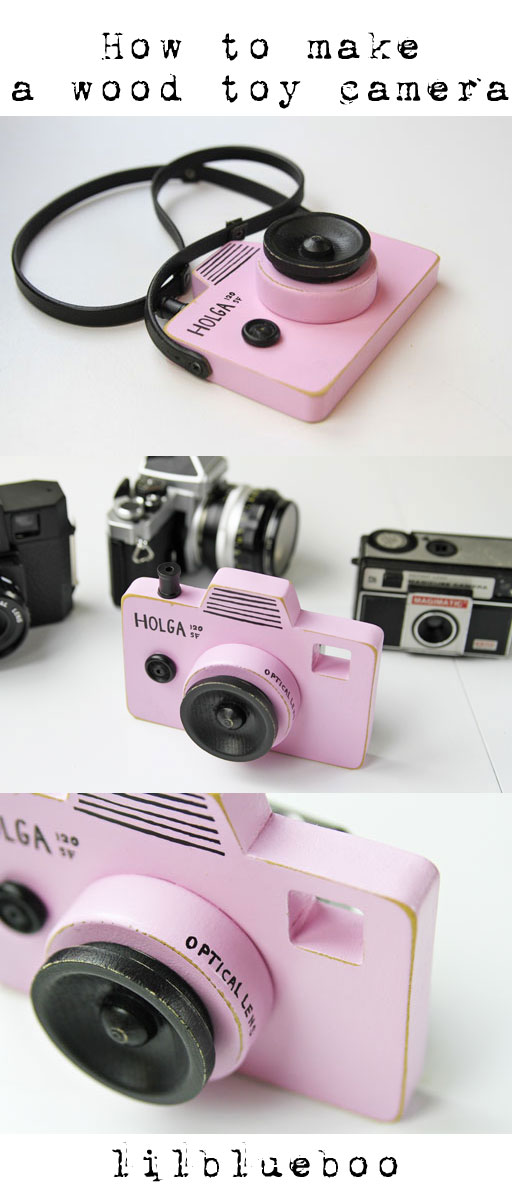 Today I made a little wood pretend toy camera.  Pink.  With a real leather strap. For my little tourist: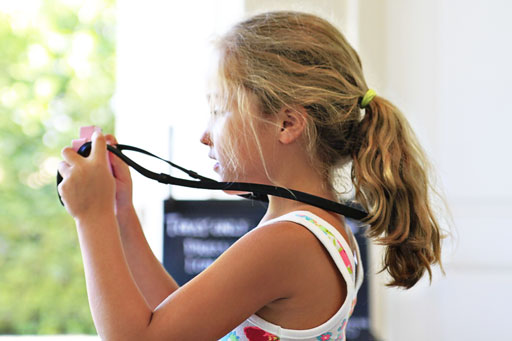 It's modeled off my Holga camera….with a viewfinder: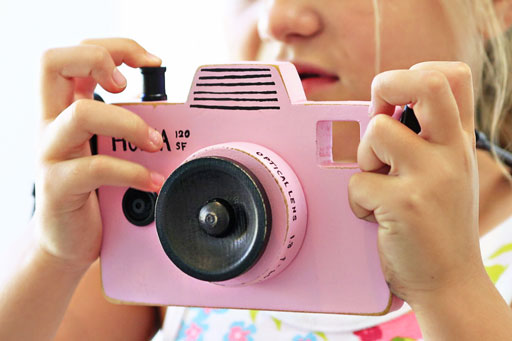 I've always wanted to make a little toy camera but never had the right tools. Dremel asked me recently to review their Moto Saw (a compact scroll saw) this was my first project choice (among 4,000 others on my list of course)! I used a scrap piece of wood and sketched my little camera: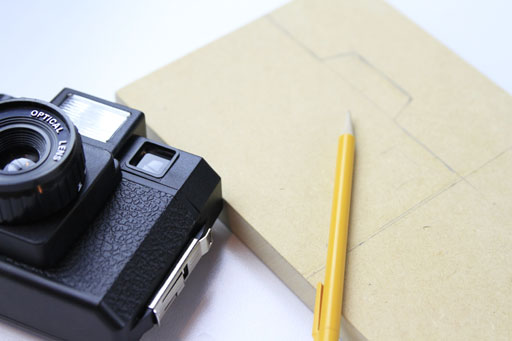 The Dremel Moto Saw took only about 5 minutes to set up….and it attaches to almost any table as an instant jigsaw.  I love that I can just pop it back into it's case and it goes back into storage until the next project: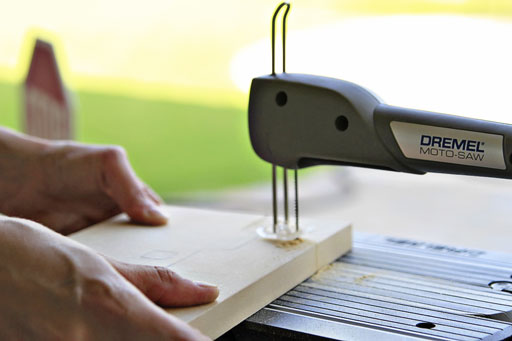 I should have cut on a sample piece of wood first just to get a feel for the machine but I still think it turned out pretty good!  The trick is to go really slow…..especially on your corners.
For the viewfinder I drilled 4 holes to mark the corners: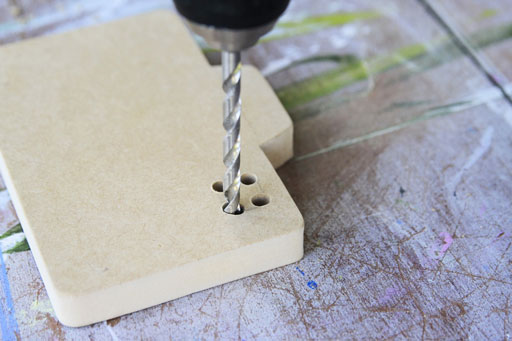 The blade pops out easily so it can be moved inside the wood piece: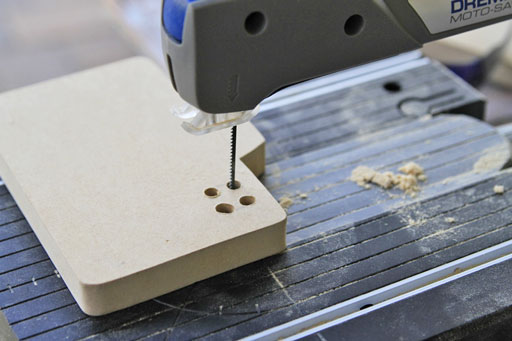 After I cut out my camera I sanded all the edges. A nail file is the perfect little detail sander!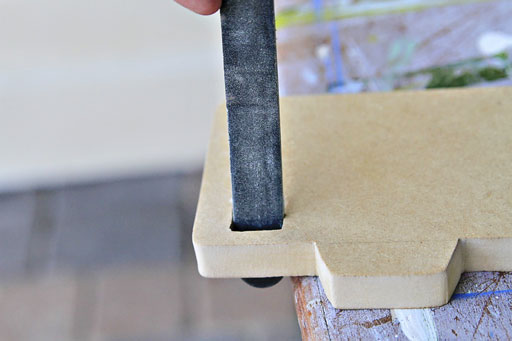 The other pieces I used for the camera are in the picture below. They are all random craft wood pieces that I had laying around. Look around for other things you might be able to use that resemble camera parts…maybe a metal jar lid….buttons etc. I used a wood jar lid, a small wood spool, a large wood toy wheel and a tiny wood toy wheel.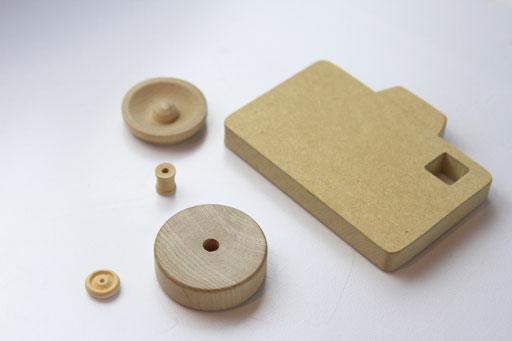 I attached my "lens" with screws and painted the pieces pink: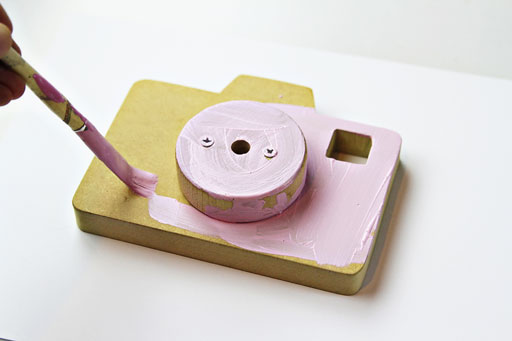 All the other pieces were painted black: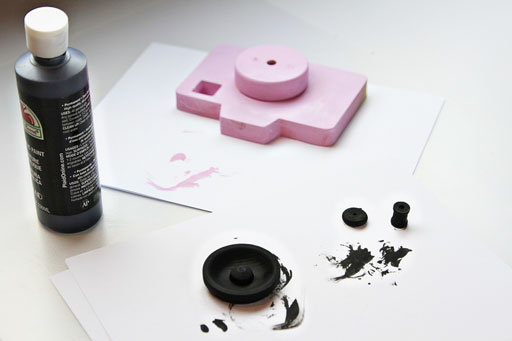 I used a black acid-free pen to draw my camera detail but you could also use little alphabet stamps: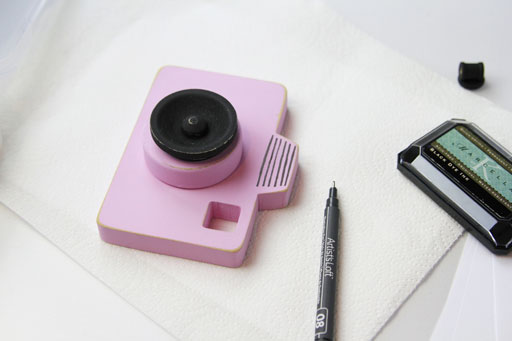 All the other pieces were glued onto the camera using industrial glue. Then I sprayed the entire camera with a satin clear varnish: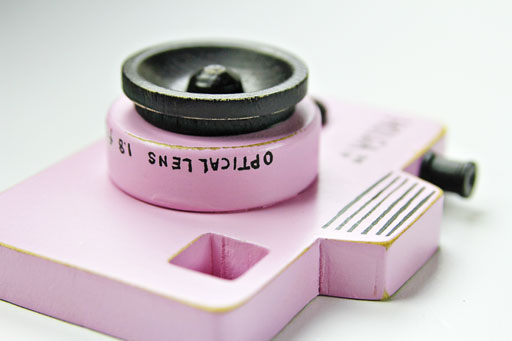 Great as a toy, photo prop or even decor!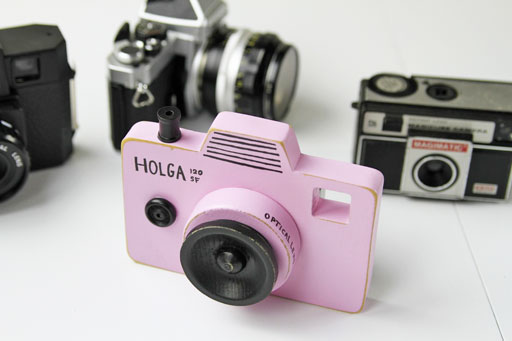 It looks so cute in my camera cabinet: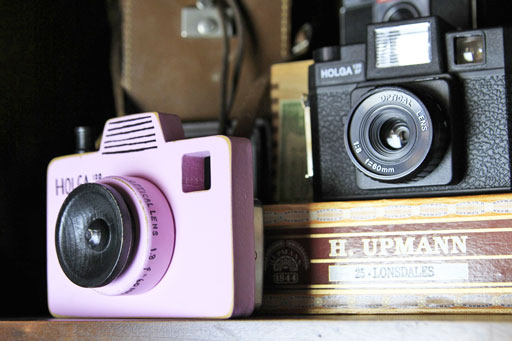 I decided to add a camera strap too….I cut apart an old leather belt: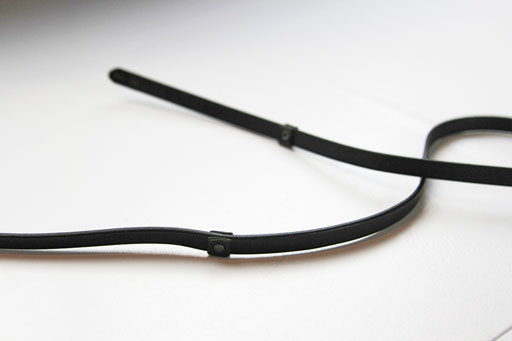 The strap was attached with screws that I spray painted black: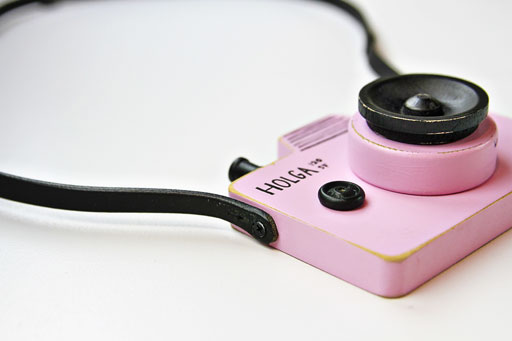 Takes imagination but Boo has no problem with that! I wish I could borrow some from her!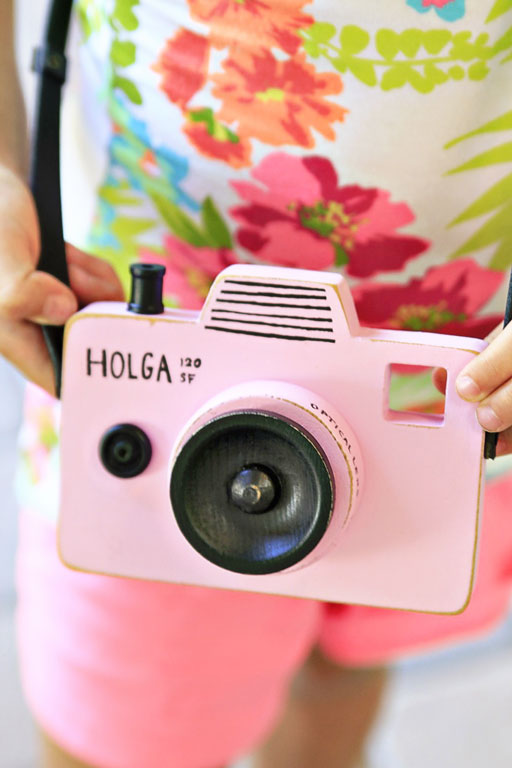 I started a new pin board today with power tool projects!
Product Sources:
Wood Bean Pot (I used the lid)
A big thanks to Dremel for helping make this project happen! And guess what….they are giving away a Dremel Moto Saw to one lucky reader!
To enter all you have to do is answer the following question:
What would you make using the Dremel Moto-Saw?
Tell me about a project you've been wanting to make…or maybe one you think I should make…in a comment below and you'll have the chance to win a Moto-Saw tool of your own!
One random winner will be picked on July 20, 2013 at 9am Pacific.
U.S. Entries only please.
THE WINNER IS # 22: Christy H.
Dremel Moto-Saw: How It Works
::The first saw of its kind with a detachable coping function, for handheld use!
::Slim, ergonomic and lightweight design (total kit weight of 2.4 pounds)
::Easy to use for first-time scroll saw users who want to work on creative projects at home
::Fast Clamp Base easily attaches to tables, benches and other work surfaces
::Packs up into a compact case for easy storage under a bed or in a closet – perfect for apartment dwellers, or homeowners without a basement or attic
P.S. Make sure to sign up for my weekly newsletter.…it's where I give my weekly rundown.  Your info is safe with me…..never shared with anyone else…..promise.  I don't spam. Promise.