So I kind of skipped days 17 through 20 of The Year of Joy.  Mr. LBB and I took an impromptu trip to one of my favorite places in the whole world: Bryson City and the Hemlock Inn.
I disconnected for a few days.
And we just explored.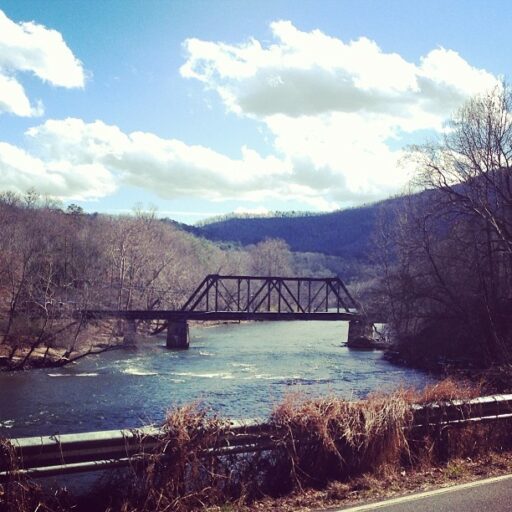 We drove and drove and drove with a paper map in hand.  The view from above Bryson City: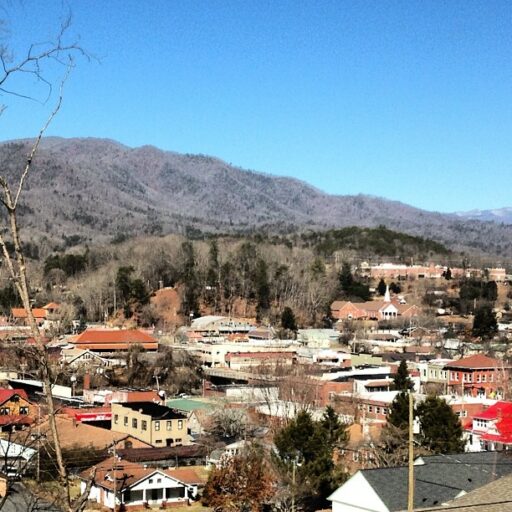 We stayed with our friends Mort and Lainey White, the innkeepers at the Hemlock Inn.  The Inn closes down for a few months in the winter…there was no one else there except for us. The Whites feel like family. It was their first time meeting Mr. LBB and they hit it off.  Every night we stayed up late by the fire hearing their inn stories from over the years. And we ate some yummy food: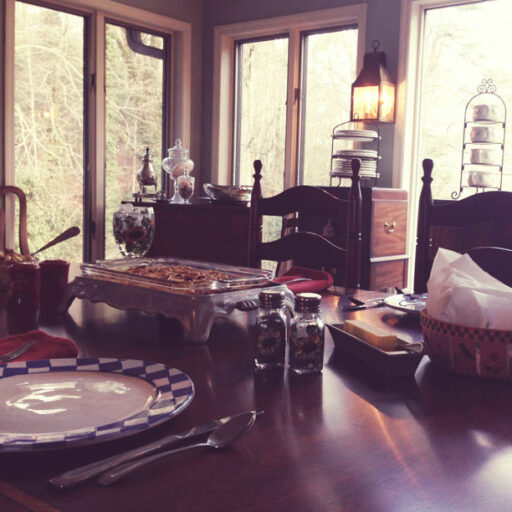 We drove along the Nantahala River early one morning. It was eerie because I was used to seeing the summer crowds. This time of year it's icy and cold, but I still think it's so beautiful.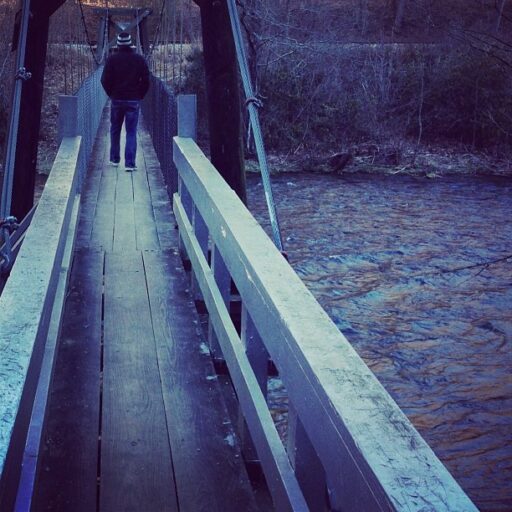 I saw this guy hanging from a pole and froze my bum off getting a photo: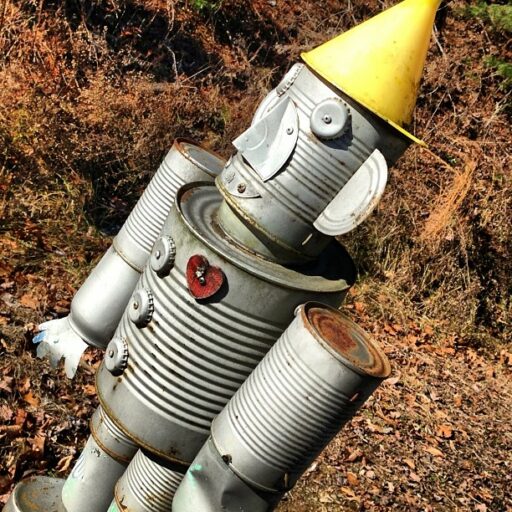 We drove to the Fontana Dam…and were the only humans there. Kind of eerie: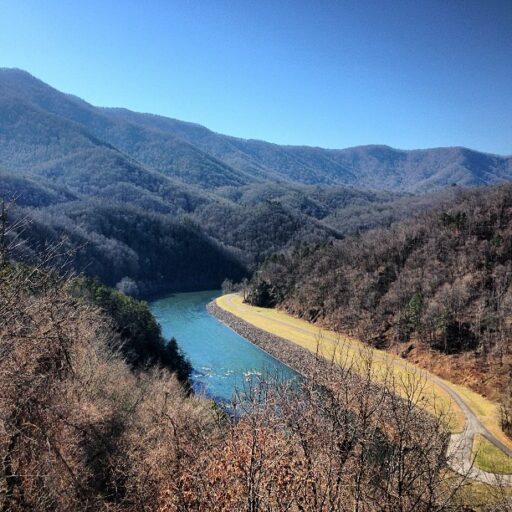 I ran across many an abandoned house: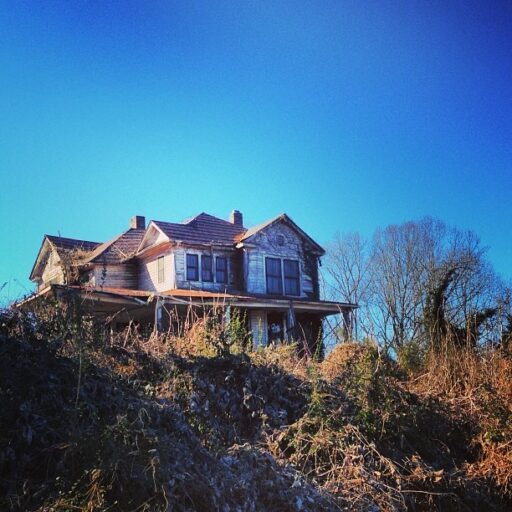 We explored an old barn at the Hemlock: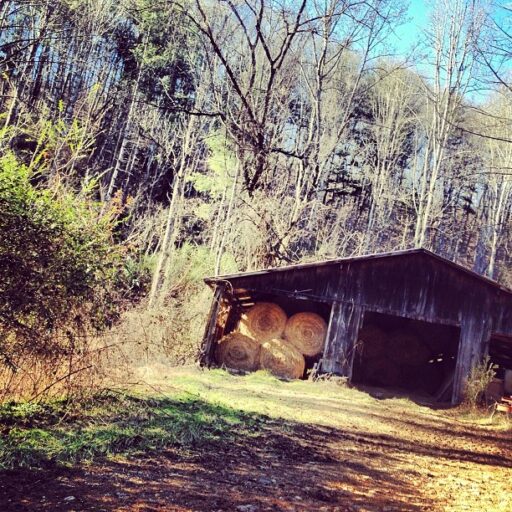 Mort let me look through the old inn files. And I found a few records detailing my parents and grandparents stay back in 1979 and 1982.  I started crying when I found them.  I wanted to find the rest but the basement was cooolllld and my fingers were frozen.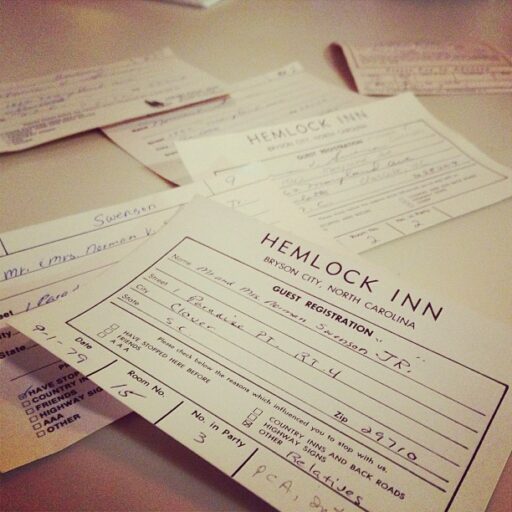 Every time I leave I feel like I leave a little bit of myself there: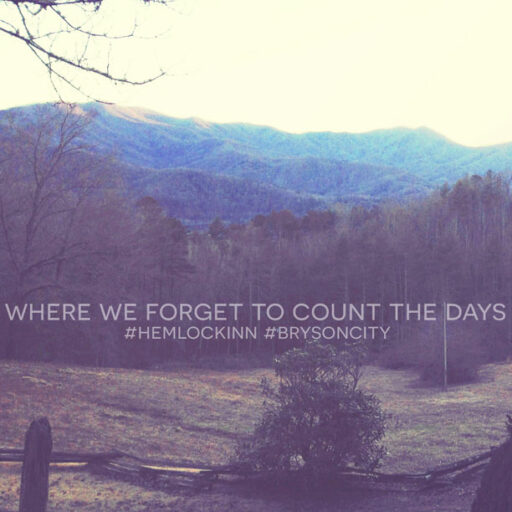 A friend of mine said that she thinks the Hemlock Inn is in my DNA.  I think so too.  Click here to see the photos through the years and how we spent some of our summer there this last year.
So this is Day 21 of my Year of Joy month….technically it's Day 17 through 21.
All the Year of Joy posts can be found here.