Things I saw today while wandering around Bryson City.
A flowering vine left to grow wild behind a building downtown. I thought it looked like an elephant: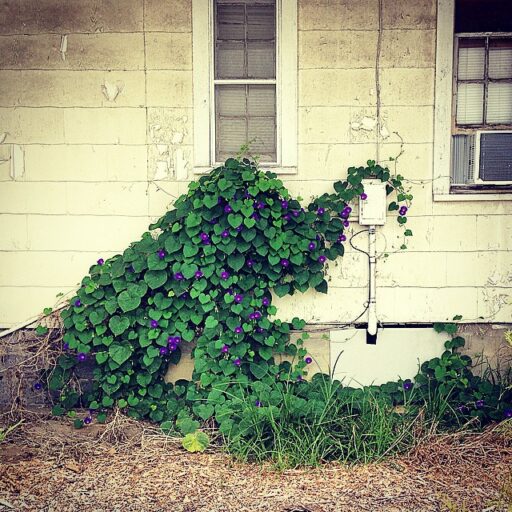 Giant sunflowers at Darnell Farms. Brett ventured out to show the scale. We bought bananas and one sunflower for innkeeper Lainey.
Farmer Chad: Well heeyyy there little lady! How's the writin' comin' along?
Me: Slow. I need to come and hang out here for some inspiration.
Farmer Chad: Monkey pickles and a flow-urrr.  That's an interesting mix.
I need to go and hang out with Farmer Chad more often.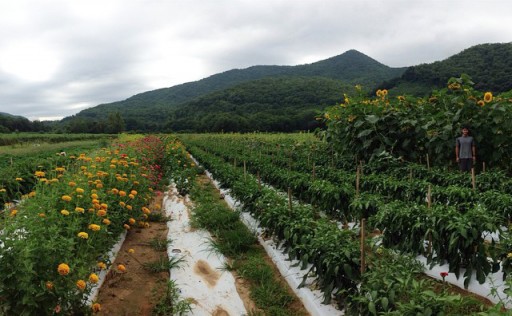 A giant potato in the front of Gil's bookstore.  The truck driver had to do a 74 point turn in order to park it.  I get anxiety thinking about it….this is the reason I am not a truck driver: