Today I'm revealing the behind-the-scenes of the Scandinavia Christmas Tree: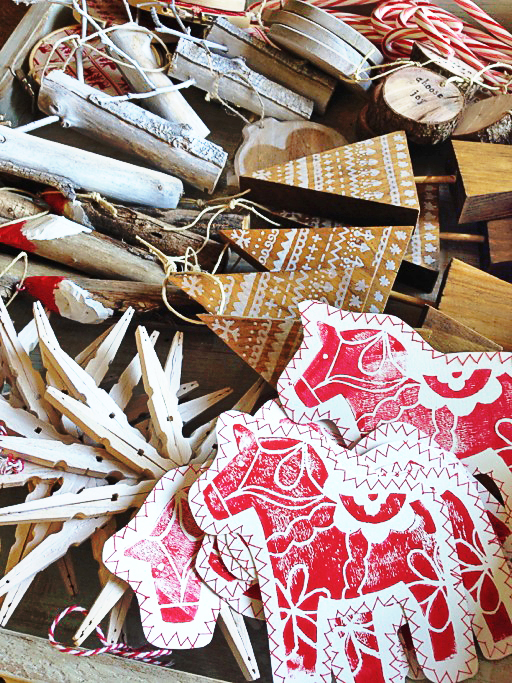 Here are all the ornaments we made:
This year I went with a Scandinavian theme based on a little dala horse block print carving I made: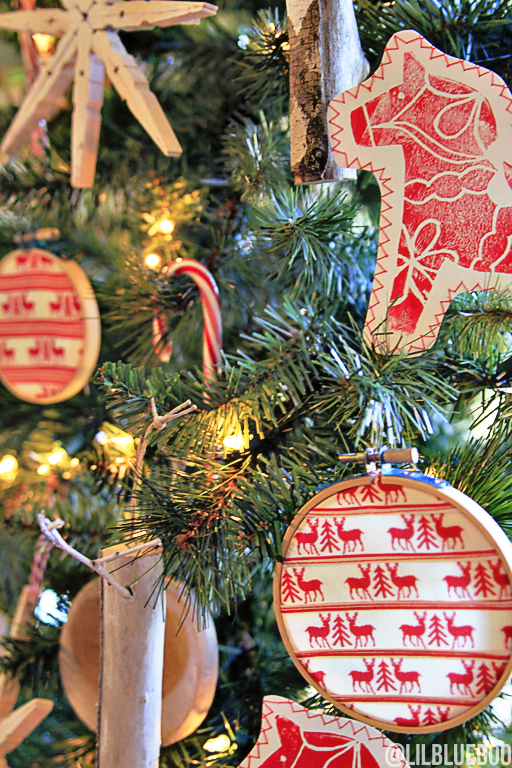 Behind-the-scenes:
Ribbon ornaments were made using different sizes of embroidery hoops and ribbon. I stitched the ribbon together in rows, put it into an embroidery hoop, trimmed off the excess and used glue to keep the edges from fraying: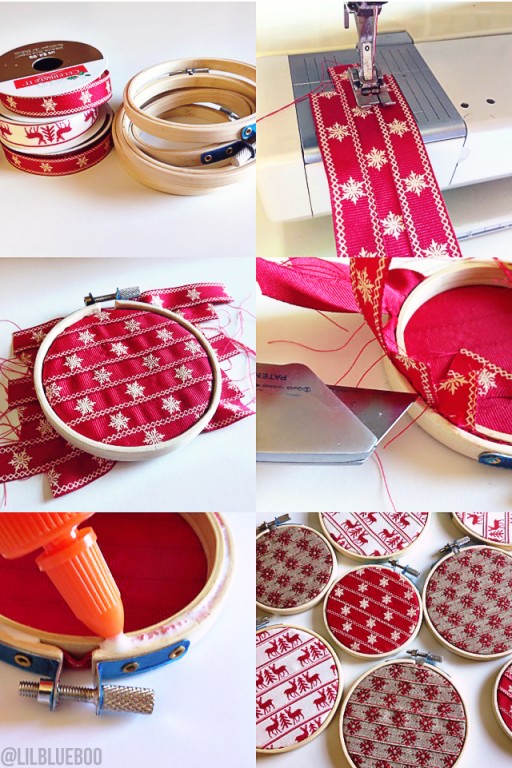 I took raw ornaments from Michaels and applied a light coat of wood stain. Using a plain wood heart as a stencil I spray a light coat of white spray paint overtop: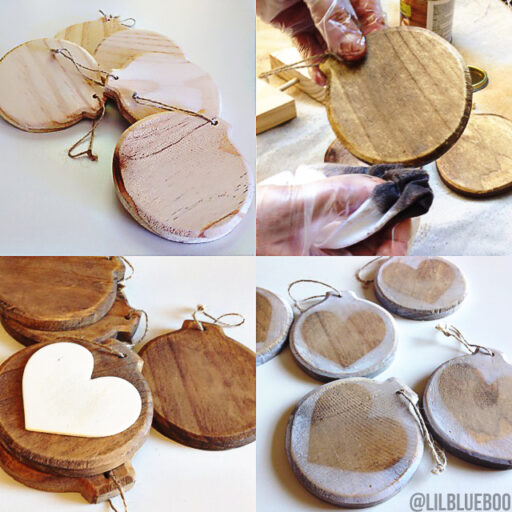 These little trees were also made of raw wood. After staining them I used a white paint pen to add the designs: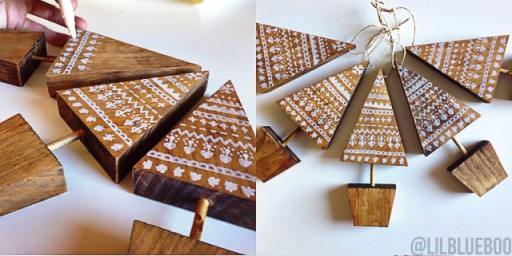 Boo hand-stamped these little wedges of wood that Brett cut from an old log: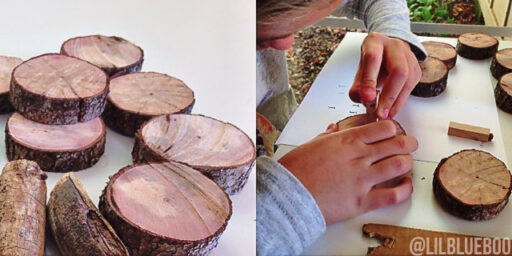 Little Santas and reindeer were made using 1″ sticks.  I used a box cutter to shape the ends for the Santas and drilled holes in the sides of the others for reindeer antlers: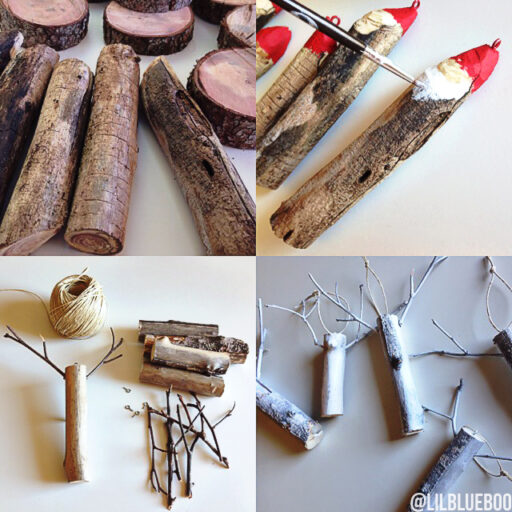 It took some teamwork: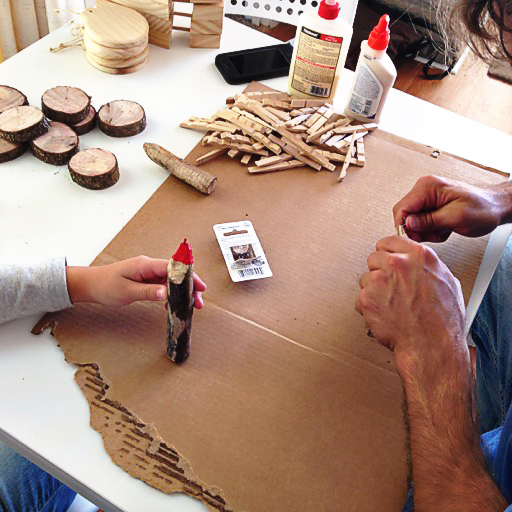 And of course the inspiration of the hand-carved speedy block stamp: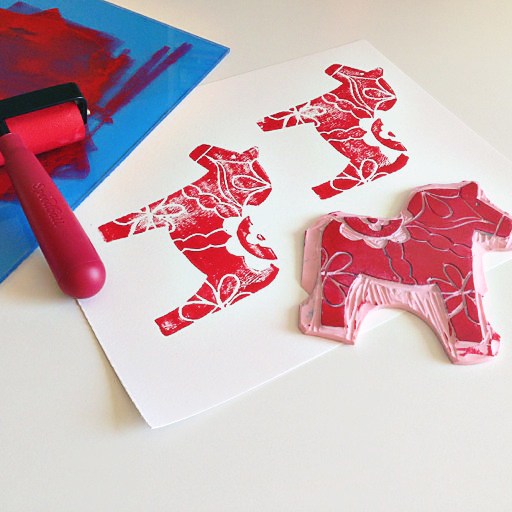 All rustic, easy-to-make, ornaments adorn this tree: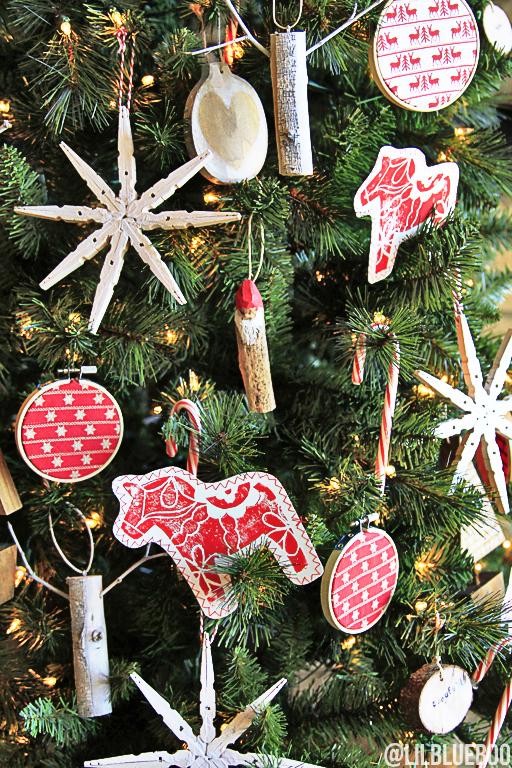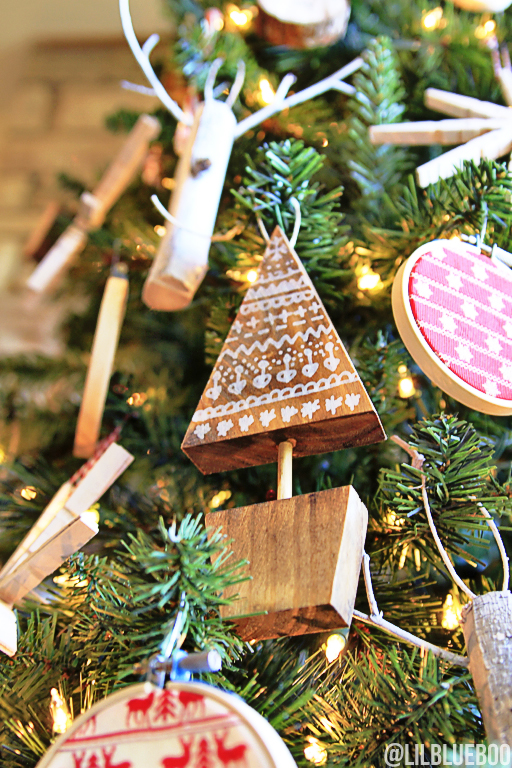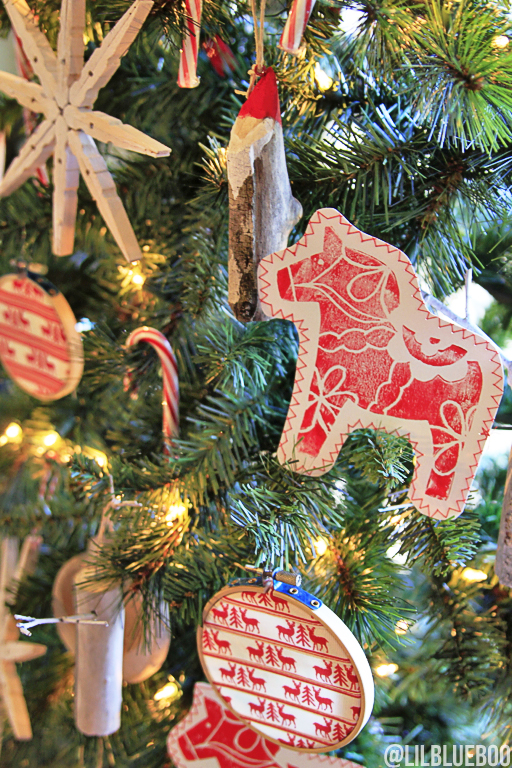 The tree at night: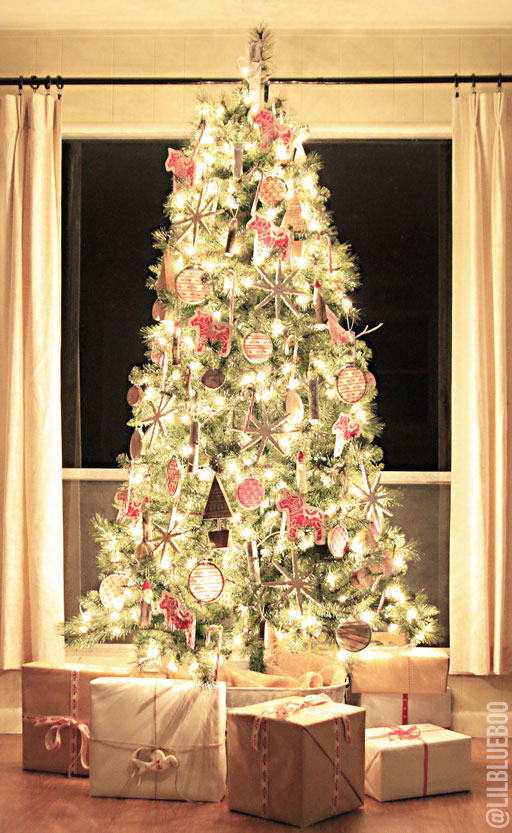 Click here to view the past two years of Christmas Trees!
If you haven't seen all the Dream Trees yet, stop by The Glue String to see all 30 – they will blow you away!
·         You can help spread some holiday cheer by sharing a photo of my dream tree or any trees that inspire you this year on Facebook, Twitter or Instagram, tag your friend, use the hashtag #TagATree and encourage them to do the same!
·         Michaels has a variety of Make it Merry projects for you and your family to work on this season!
·         All Michaels stores are hosting a Holiday Pinterest Party tomorrow, Saturday Nov. 15 from 1-4pm – come in and create a fun holiday project with the help of a Michaels associate!