Looking for a summer project idea? How about a rainbow of tie dye colors all in one box:
The new Tulip kit above is enough dye for 6 people…or a lot of dye for one person to make rainbows with.
Have you ever wanted to know how to tie dye shapes? The project guide in the kit covers bulls eyes, swirls, squares and sunbursts. And I've got the heart shape covered: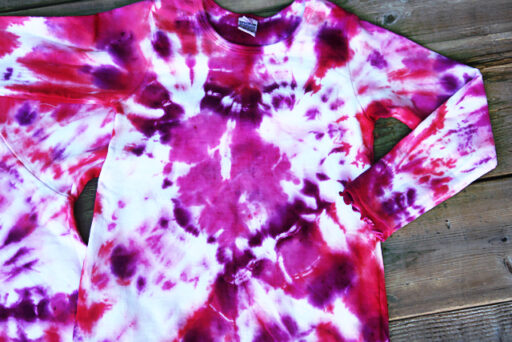 Here's how to tie-dye a heart shape: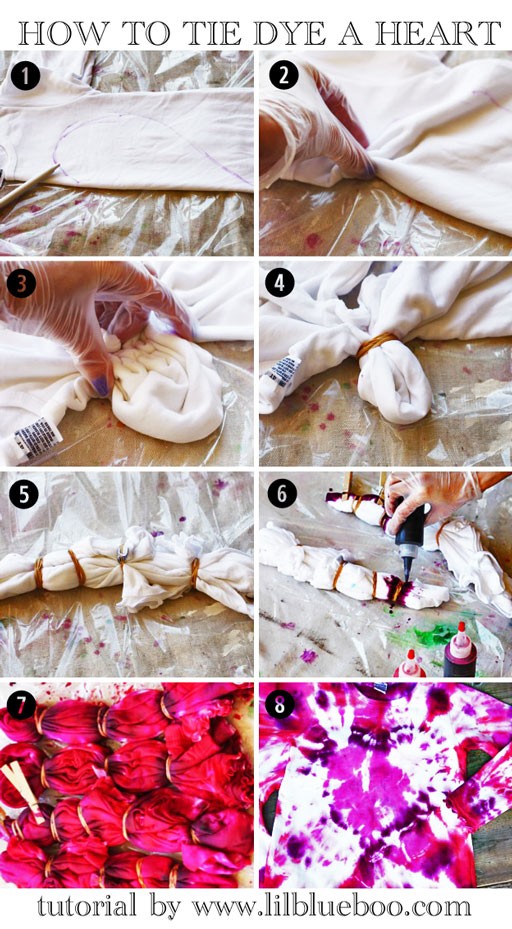 Tie-Dye Heart Steps
1. Fold the shirt in half and use a fabric disappearing ink pen to mark half of a heart.
2. Starting at the "V" of the heart begin scrunching the shirt up following the line.
3. Continue scrunching the shirt until you reach the bottom of the heart. Hold tightly!
4. Take a rubber band and wrap it several times around the area where the scrunched line.
5. Randomly scrunch and fold the rest of the shirt and secure with rubber bands.
6. Using your bottle apply the dye liberally around the "heart" rubber band.
7. Fill in your other areas with other colors of dye.
8. Follow the rest of the directions in your dye box for setting and washing!
Michaels knows how to kick off summer the right way – with the Tulip One-Step Tie Dye Party Kit. A few more things from Michaels:
You can throw a full tie dye birthday or pool party, tie dye t-shirts, or tie die your own creations – the full kit is available in stores and more tie dye product is available on Michaels.com.
Create your very own tie dye party this summer and share it on social using #TieDyeYourSummer. Can't wait to see what you come up with!
See more of my collaborative projects as a Michaels Maker here!