Yesterday we picked Boo up from school and headed up the Blue Ridge Parkway to Waterrock Knob to see how much the leaves have progressed with their fall colors: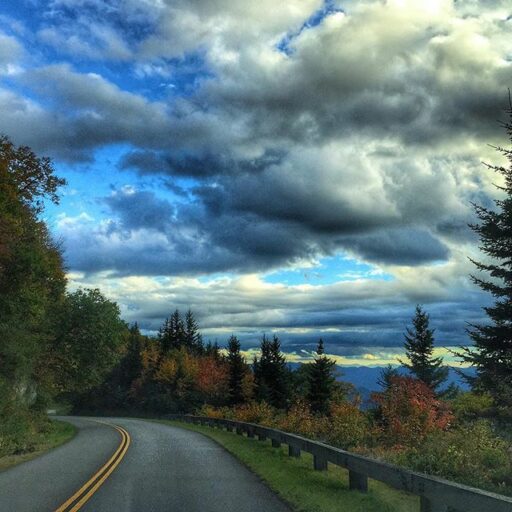 Starting out low the yellows are just beginning to pop out among the summer greens: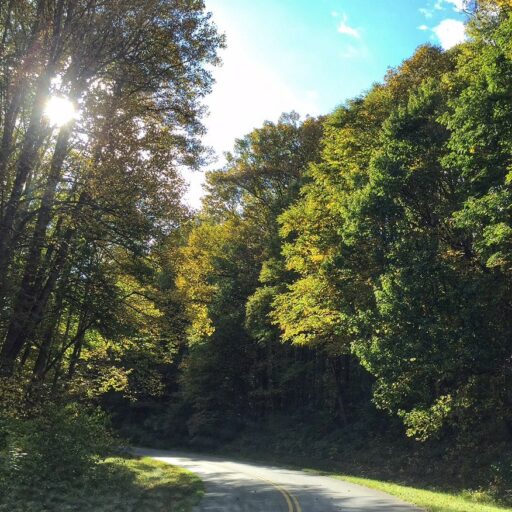 Waterrock Knob is right off Mile Marker 451.2 on the Blue Ridge Parkway. Easily accessible from Asheville, Waynesville, Sylva and Bryson City. Below is a photo when we hiked it last year…at the beginning of summer (more photos here):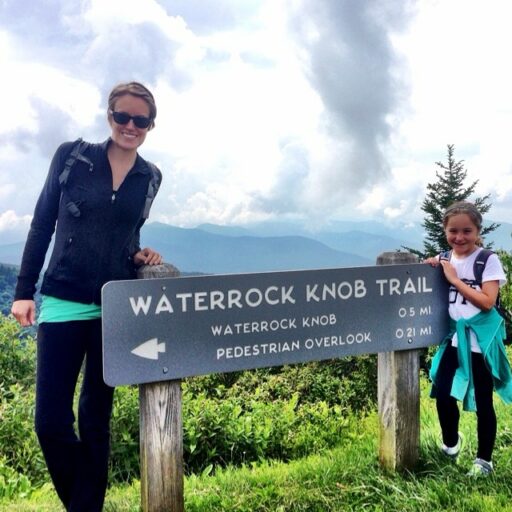 Waterrock Knob is one of my favorite little quick hikes because it's a wide open trail.  The trail is steep but well maintained: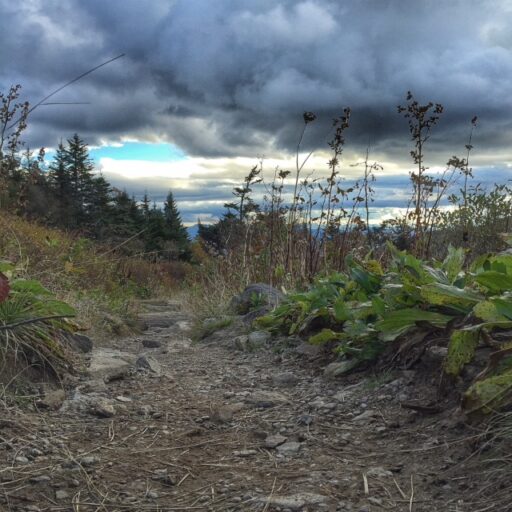 I love the variety of grasses and other foliage. I think this is a Mountain Angelica: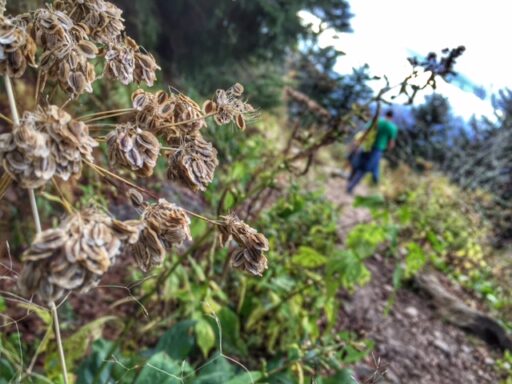 Some-kinda-berry: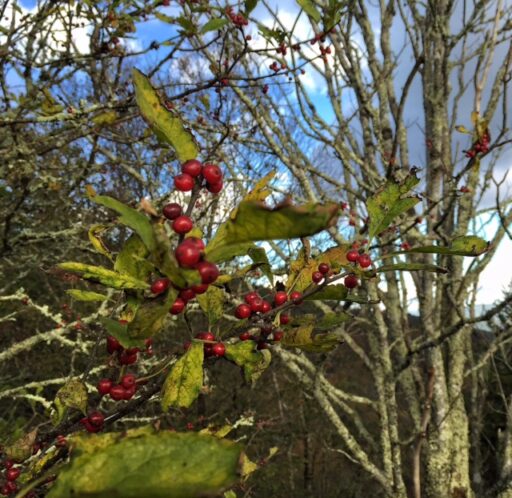 Waterrock Knob is at elevation 6,292 feet. Most of the trees at the higher levels are evergreen and it starts to smell like a Christmas tree farm as you near the top: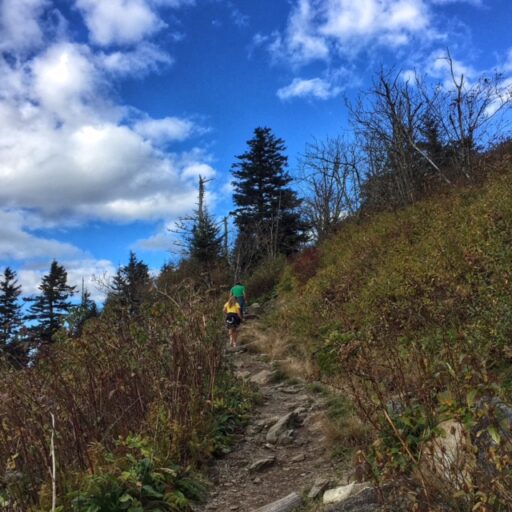 A view from Yellow Face lookout right below Waterrock Knob, there is still a lot of green down in the lower elevations: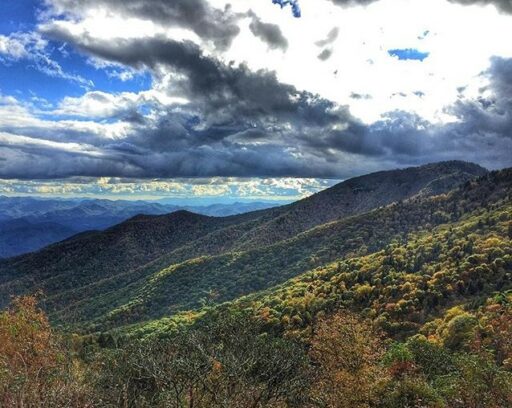 A view from the parking lot. On the right side the highest peak in the back is Clingman's Dome, and the little bump to the right of that is Newfound Gap: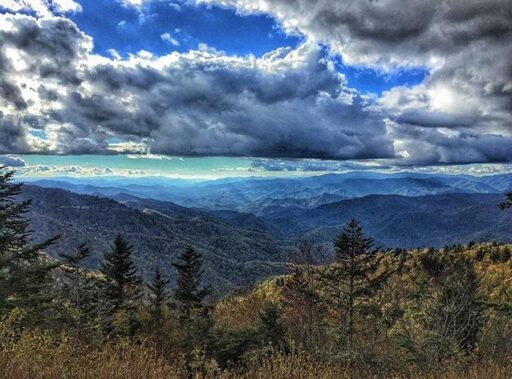 The air is amazing (and thin) up at the top…feels a little like the Hobbit might live nearby: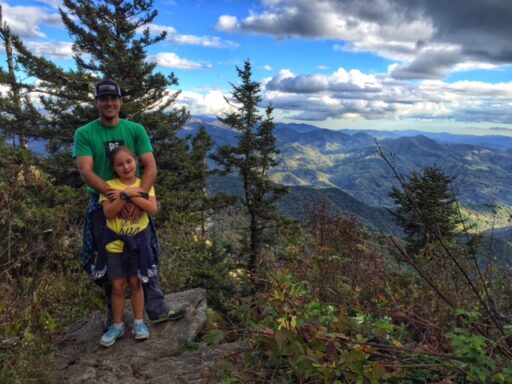 I normally don't show a photo of a parking lot but this one is so nice and there are 360 degree views from every side. There are also bathrooms and a visitor center: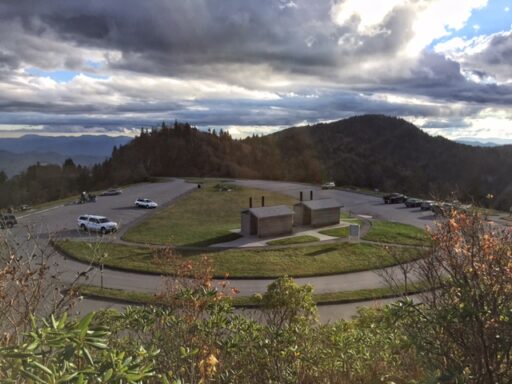 Find more of my favorite place to visit in the Smokies here.