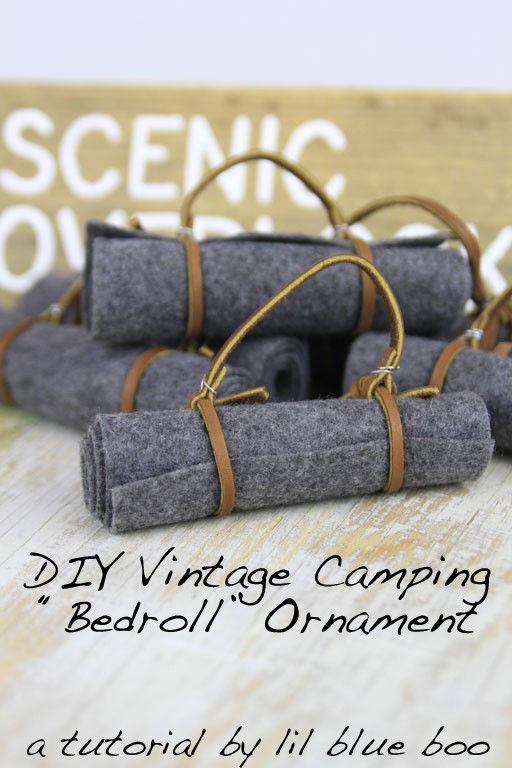 Last week was the big 2015 Dream Tree Reveal for Michaels Stores and my theme for this year: Vintage Camping and Hiking: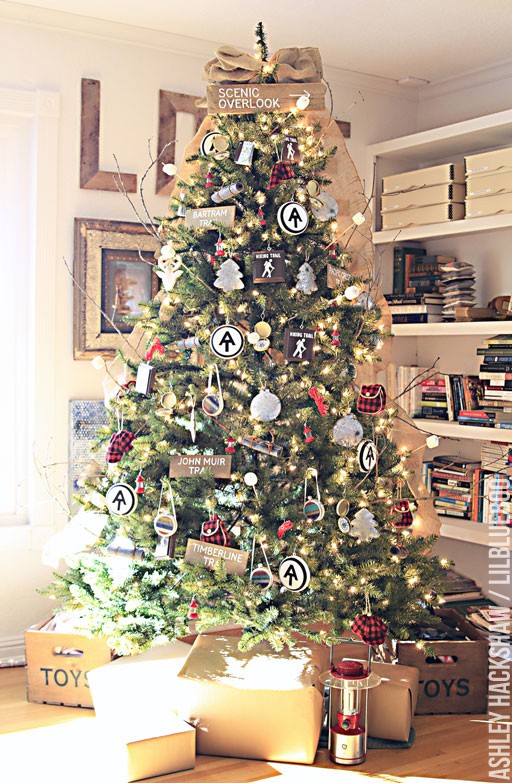 I decided on the theme after finding cute little red and black checked backpack ornaments at Michaels. And then I began making the rest of the ornaments, including the cute little vintage bed rolls: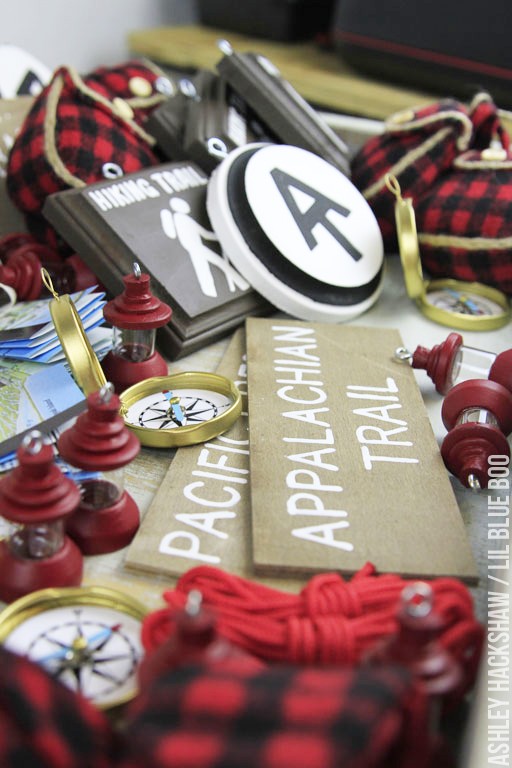 For the bed rolls you need the following:
Gray Felt
Leather Latigo Lace
Floral wire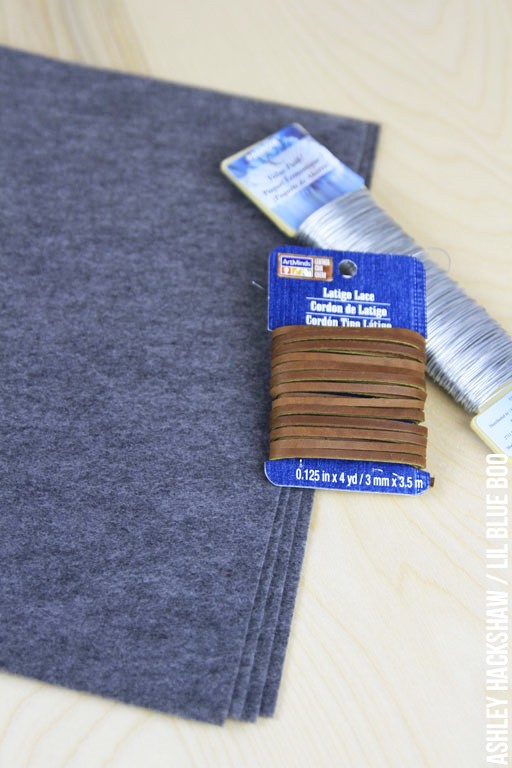 Step 1: Cut each piece of felt in half.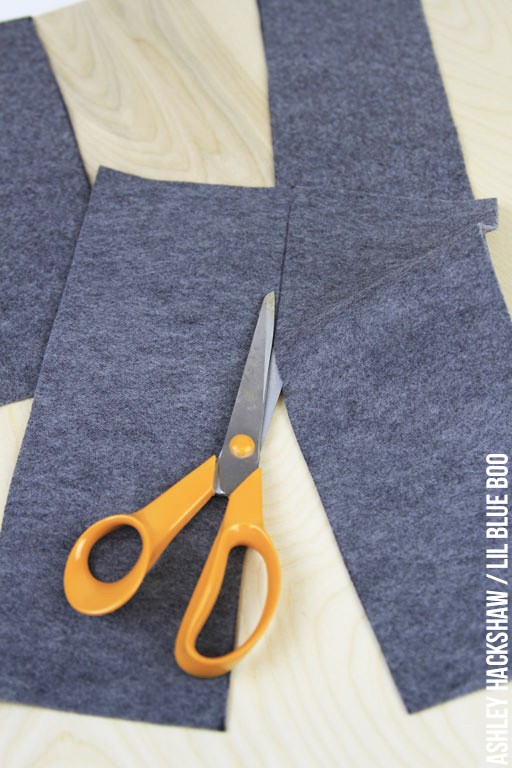 Step 2: Cut three 6″ pieces of latigo lace.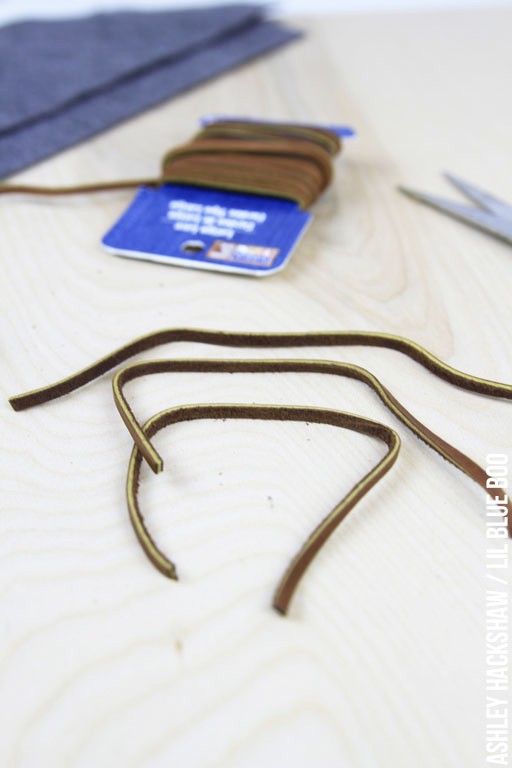 Step 3: Roll up one of the pieces of felt.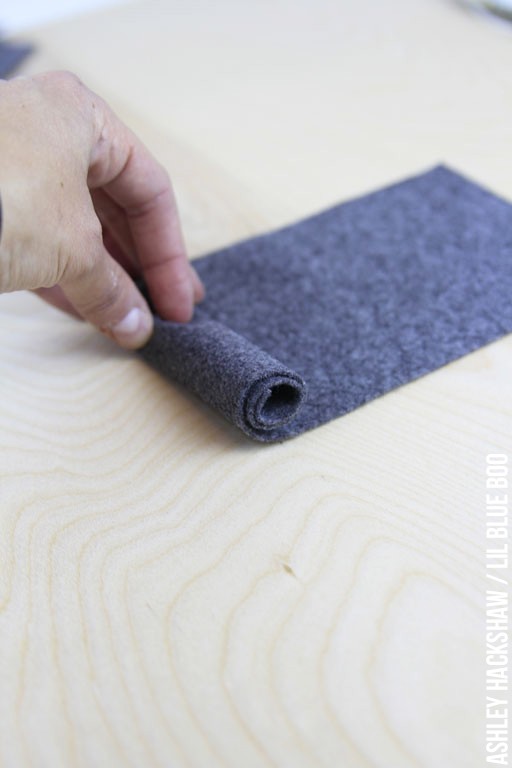 Step 4: Use one of the pieces of latigo lace and tie around the end of the roll. You can trim the ends with scissors if it turns out to be too long.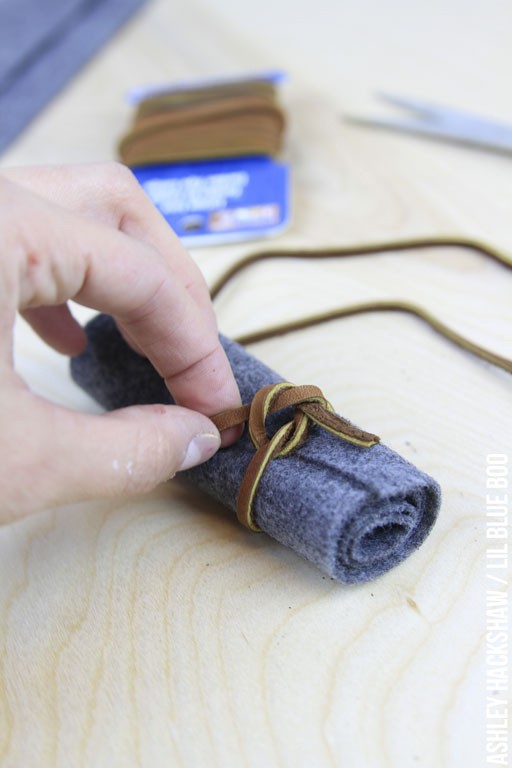 Step 5: Tie another 6″ piece around the other end.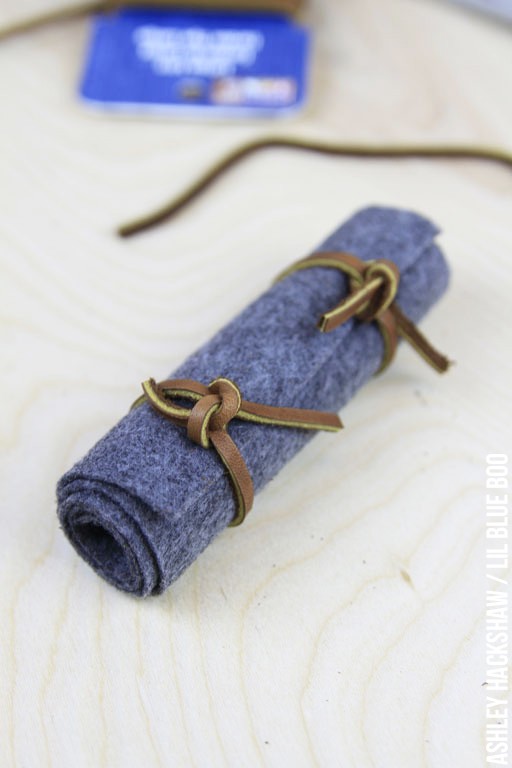 Step 6: Pass the third piece of latigo lace under one of the tied pieces as shown below.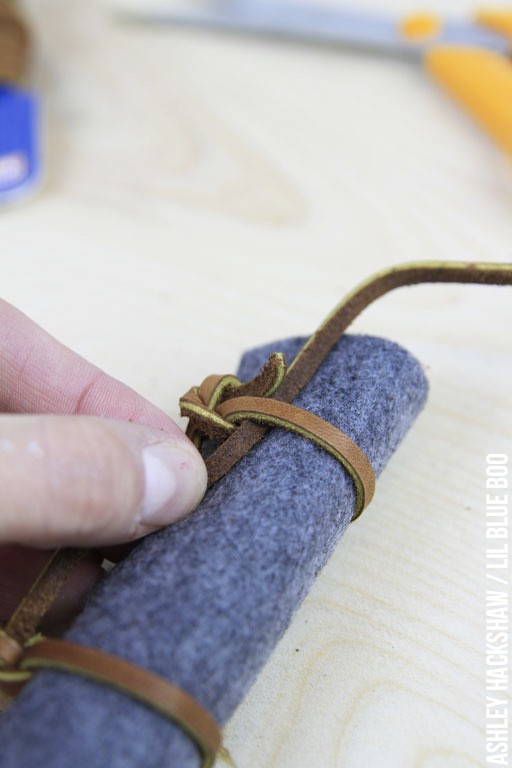 Step 7: Cut a small piece of floral wire using wire cutters.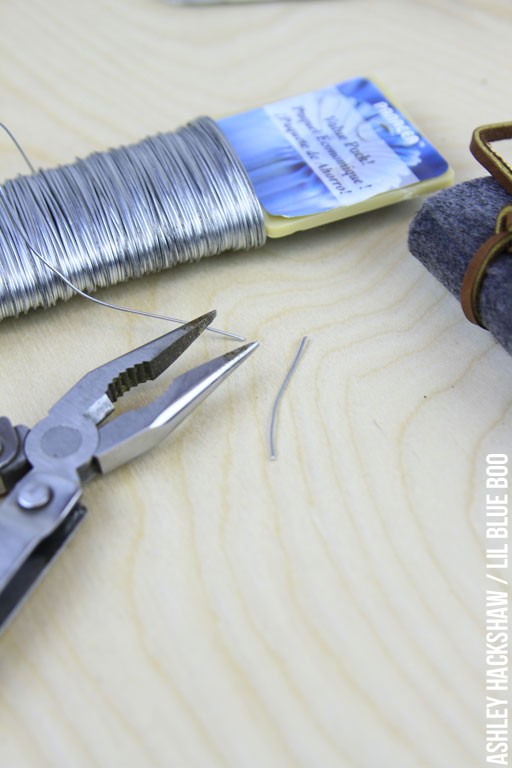 Step 8: Loop the wire around the latigo lace as shown below.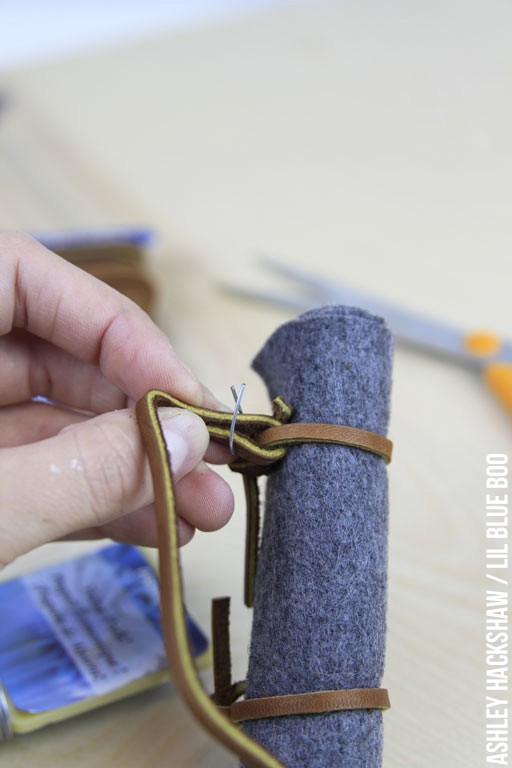 Step 9: Use pliers to crimp the wire into place to secure the leather in place.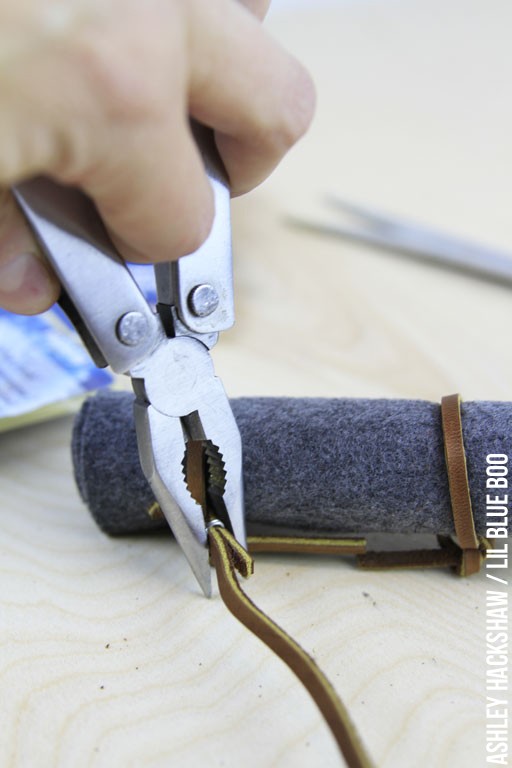 Step 10: Repeat for the other side and trim any excess leather.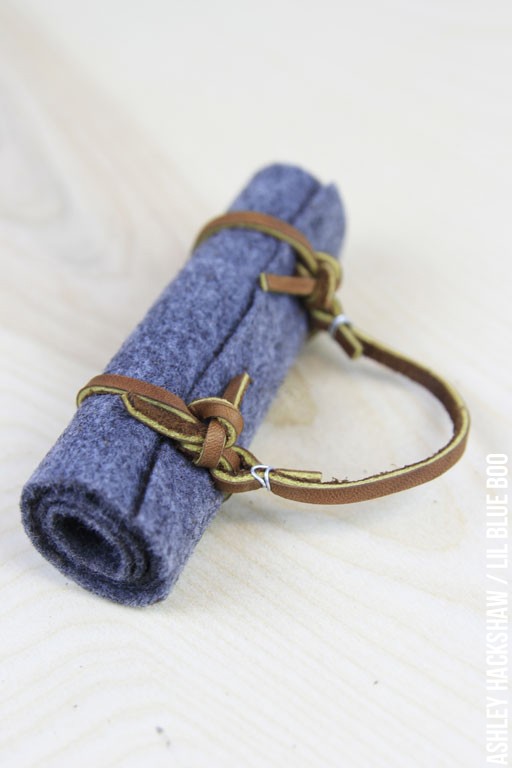 Cute little finished bed rolls to hang on the tree! Or to use for American Girl doll props or other decor.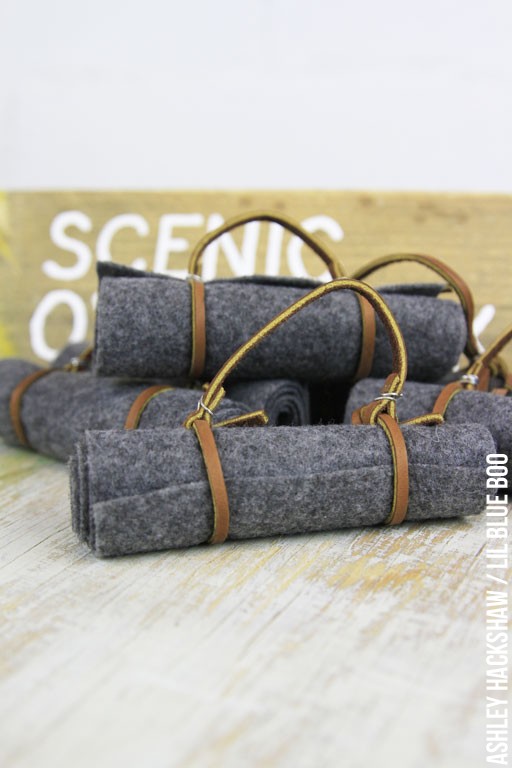 On the tree:
More tutorials to come soon on the rest of the ornaments!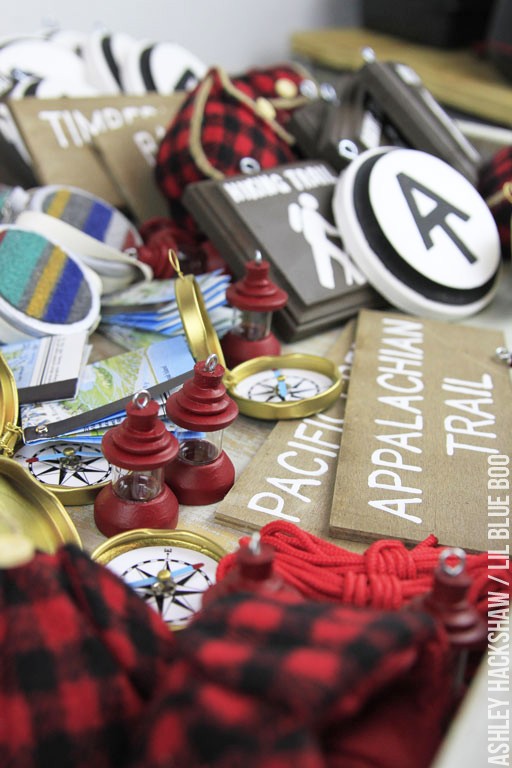 You can view all my Christmas related decor posts here! Thanks for reading!