I made a commitment to myself and to my family to rid our home of unsafe products. It's been eye opening! I always think I have my whole routine figured out but then the seasons change and I have to tweak it a little.  To keep my face moisturized this winter I've turned to coconut oil (always virgin organic coconut oil in a glass bottle!) I'm partial to Trader Joe's brand: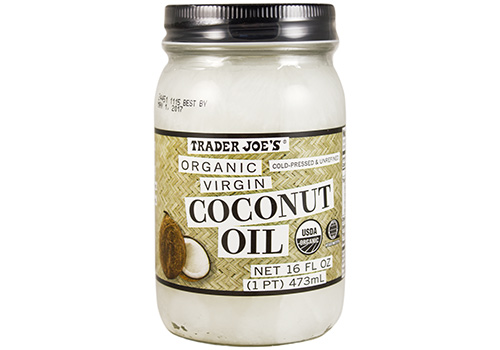 I love the light coconut smell and the consistency. Plus it's organic, virgin and in a glass bottle. (You can buy it on Amazon now too if you are like me and don't live anywhere near a Trader Joe's.)
I have rosacea and my skin is very prone to breakouts. Coconut oil has only helped those two issues. The only thing I've found is that if I use coconut oil on my face sometimes it looks like I dipped my face in a VAT OF OLIVE OIL. I could care less when I'm at home but if I have to go out in public I dust my face with BeautyCounter's Mattify and voila the olive oil look disappears: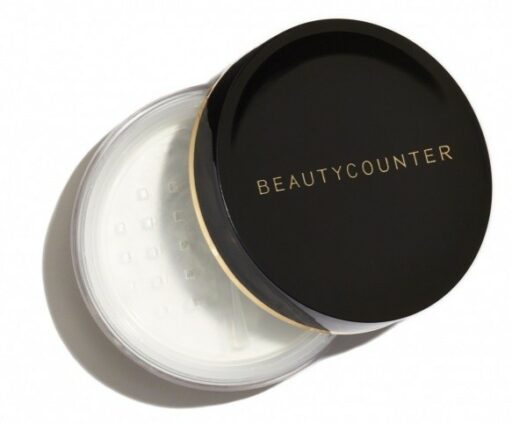 And what about foundation? If I decide to wear it I just apply it over the coconut oil and then use the Mattify Skin Finishing Powder over that layer too.
A few more thoughts: I love my Dew Skin and Tint Skin foundations (often mixing both) because they have a coconut oil base.  I also helps to drink a lot more water this time of year.
Disclaimer: I am a senior consultant/affiliate for Beauty Counter, and for one primary reason: Beauty Counter's mission is to get safe products into the hands of everyone. Please feel free to email me with any questions you might have about their products or joining the awesome team I am apart of. 
I would love for you to read more about Beauty Counter and the failure of the FDA to protect us from harmful chemicals in the products we use everyday. The United States has not passed a federal law to regulate the ingredients used in personal care products since 1938. The European Union has spent the past two decades banning or restricting more than 1,300 ingredients, the US has only banned 11 to date.We deserve better. Our kids deserve better.
*****
And if nothing else please check out THE NEVER LIST, the list to check your existing products against. I carry it in my wallet to check products if I'm out and about. I created a PDF you can print off onto card stock as well (click here to download or click the image to open and print):