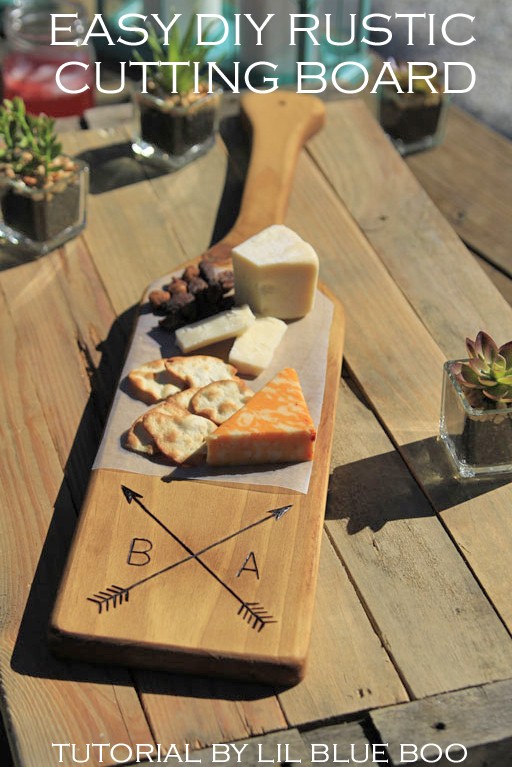 I made this DIY rustic personalized wood cutting board this month as a Michaels Maker . This month's theme was all about personalization, taking raw materials and transforming them into something unique.  Michaels has so many great materials right now: galvanized metal, distressed wood, acrylic and chalkboard. I was thinking about entertaining this summer and wanted to make something useful for years to come: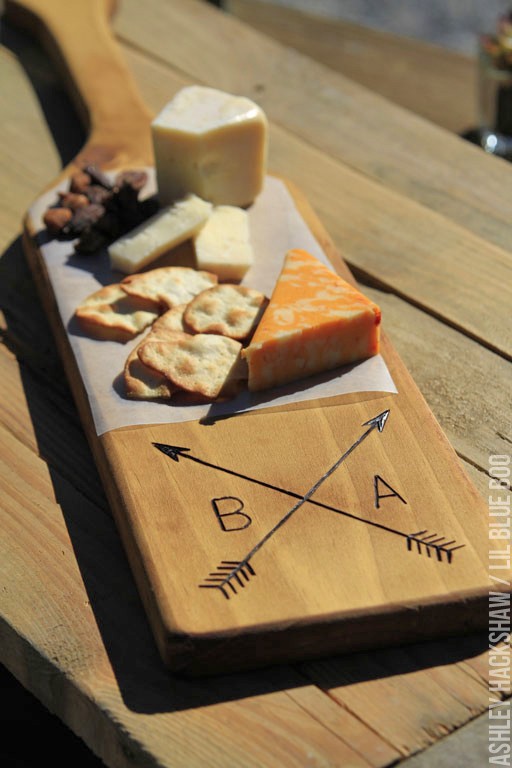 I'm always trying to think of unique gifts for weddings, birthdays etc.  Something handmade using unique materials. I used a natural stain made from coffee and balsamic vinegar. You can add a little steel wool as well (as I did in this other recipe) if you want to experiment with color.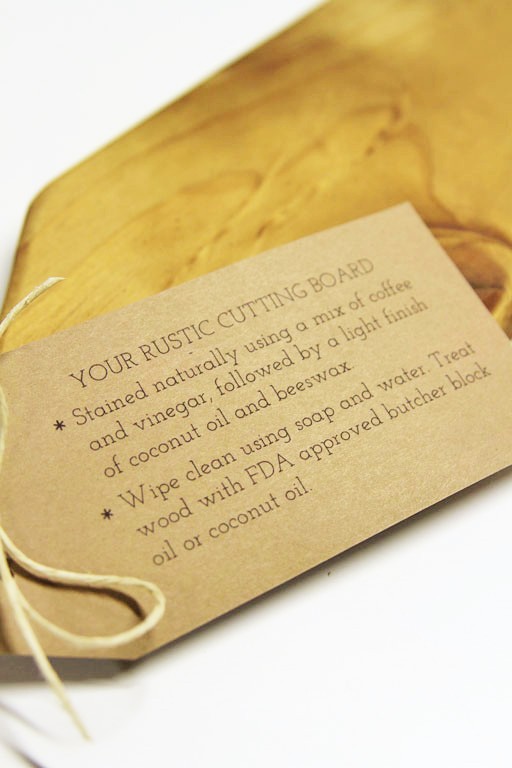 Michaels has had these raw unfinished wood paddles for as long as I can remember. I've always thought they would be the perfect shape for a long rustic cheese cutting board  for appetizers. It easily fits right down the middle of any table: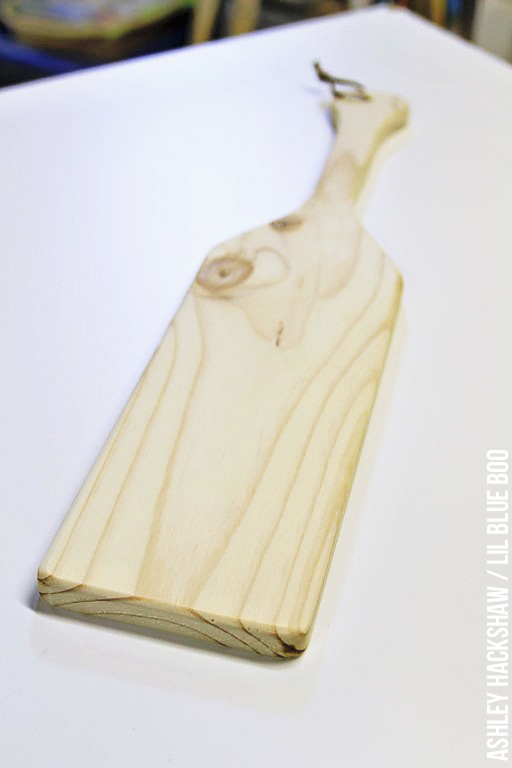 You can personalize it in many ways but I opted for a simple monogram. These Americana stencils have a great selection of arrows you can use as a template: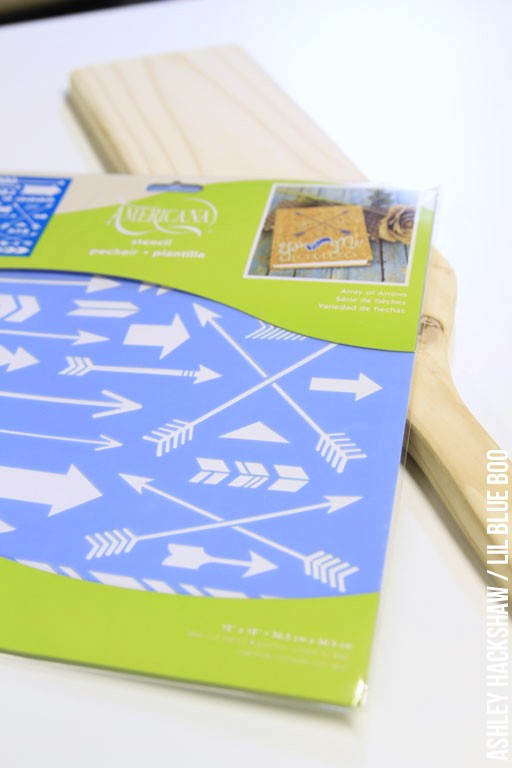 How to Make the DIY Rustic Personalized Wood Cutting Board:
First, I traced the crisscrossed arrows onto the wood board: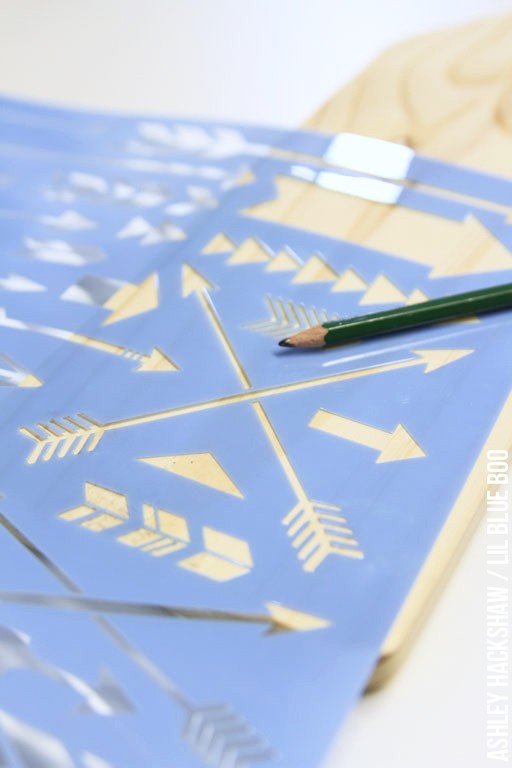 And I used a wood burner (also available at Michaels) to burn the design into the wood: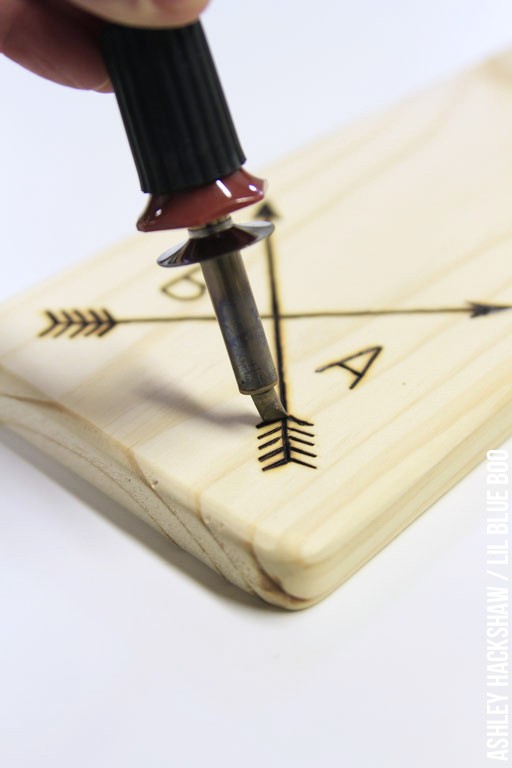 The finished design: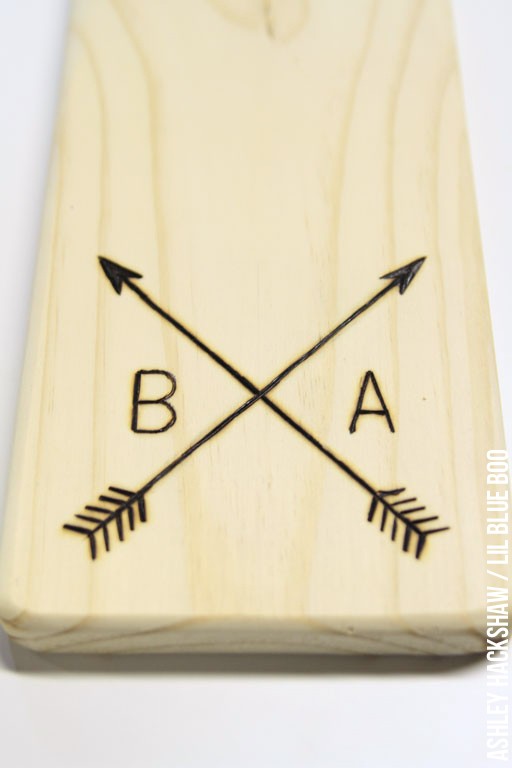 I just used our initials for this one. You could add a last name or a date as well: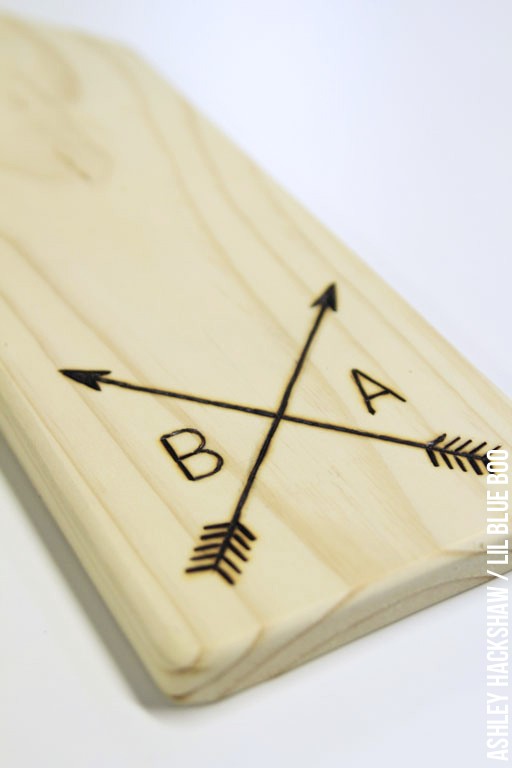 How to Naturally Stain the Wood:
In order to use non-toxic materials, I mixed up a wood stain using a natural solution of concentrated coffee and balsamic vinegar: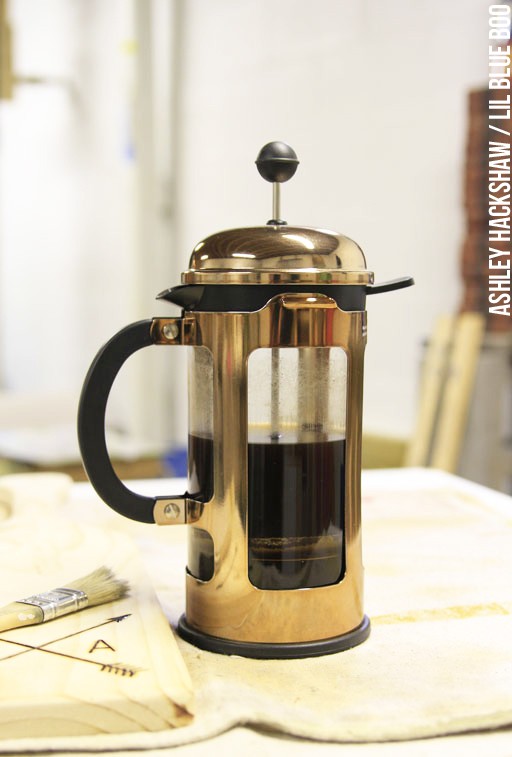 It took a few coats: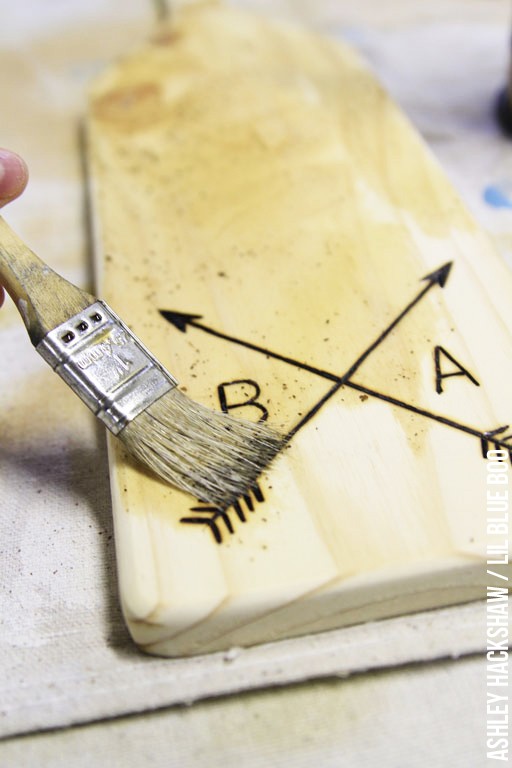 Eventually the color was the perfect rustic brown: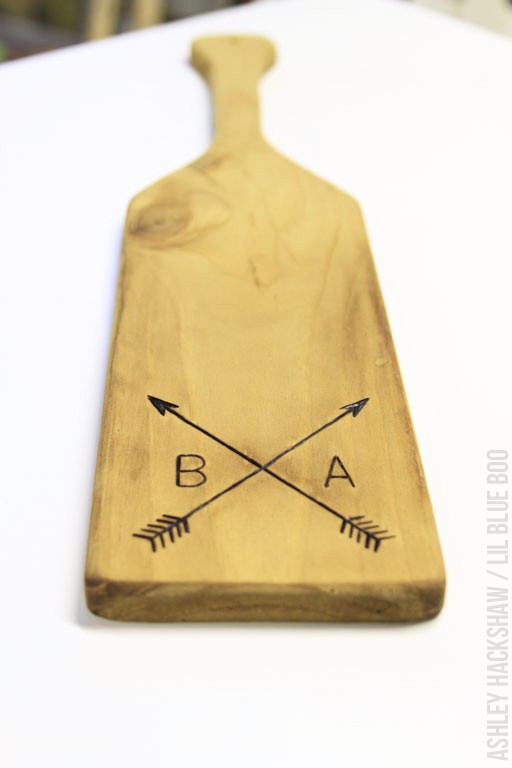 To protect the wood I added a few coats of coconut oil. Using a hair dryer to heat up the wood allows the oil to penetrate the wood. After a few coats of oil I rubbed a light coat of beeswax onto the wood as well: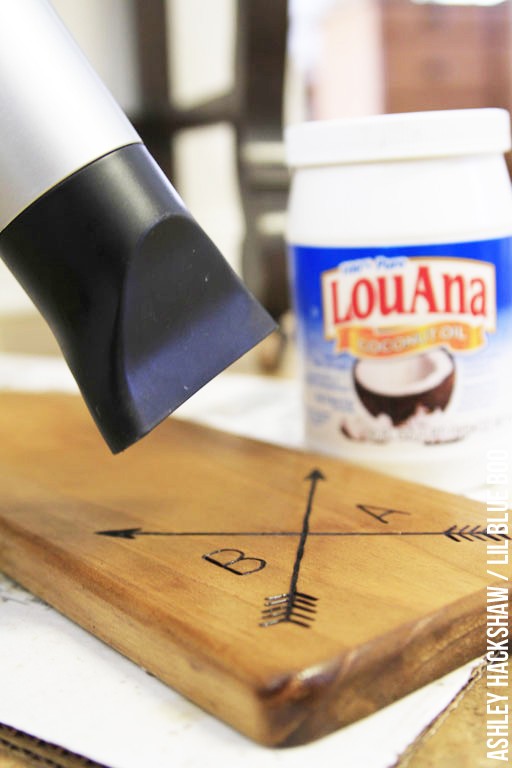 I made a sample label to show what I would attach to the board if I was giving it as a gift to someone: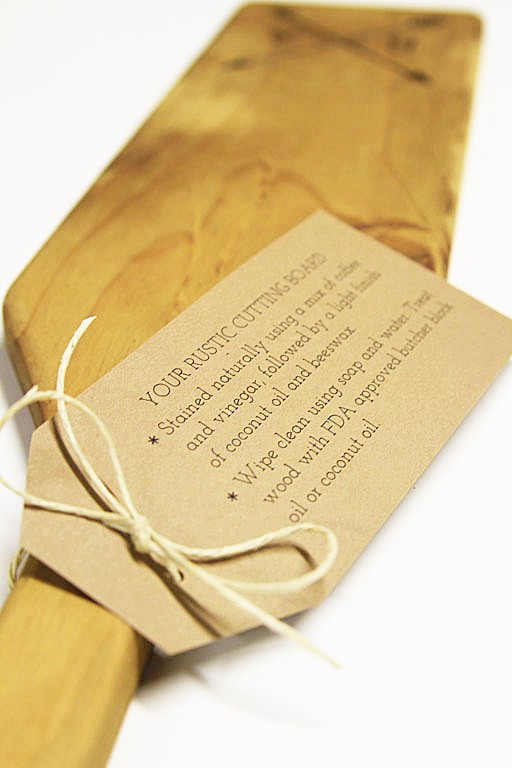 The finished rustic cutting board: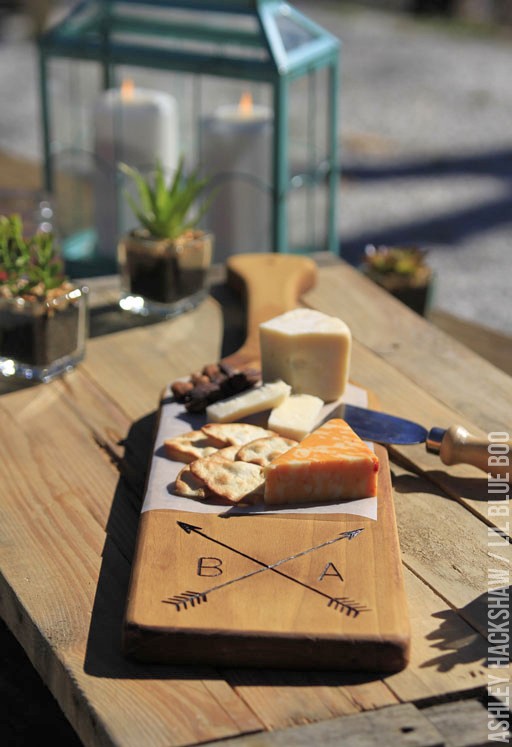 I love how rustic and Tuscan it looks: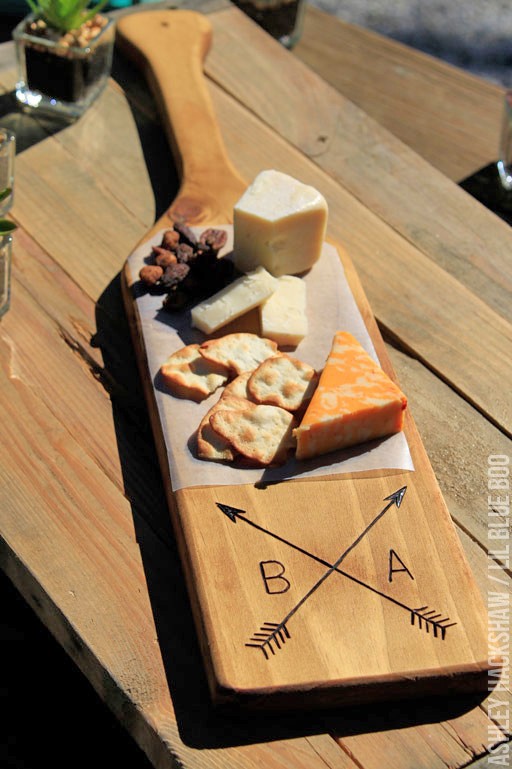 The personalization adds a modern touch: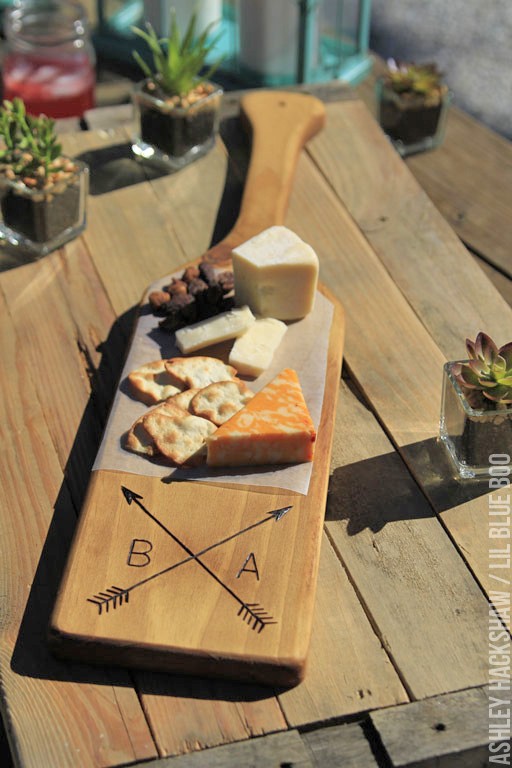 Although the wood is treated with food safe stain, unless I go out and cut the tree down myself I'm never 100% sure about the source and whether it might have been treated at some point. I like to cut a small piece of wax paper to put underneath the crackers and cheese. Then there is less cleanup to do also!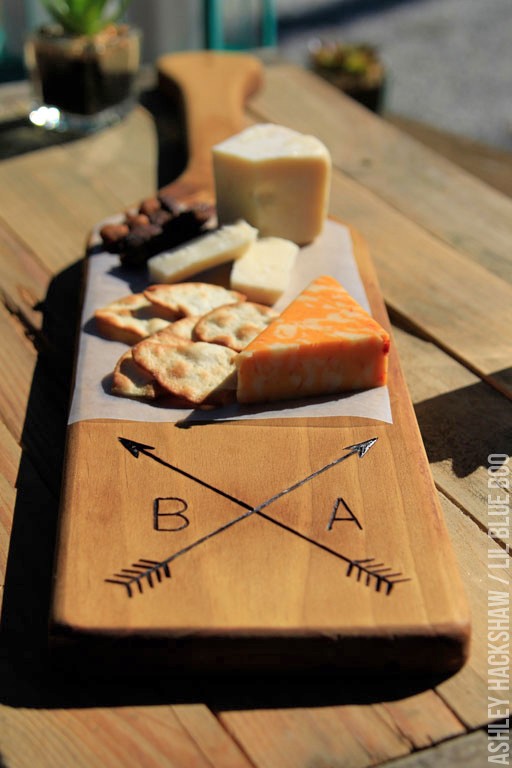 Bring on the appetizers!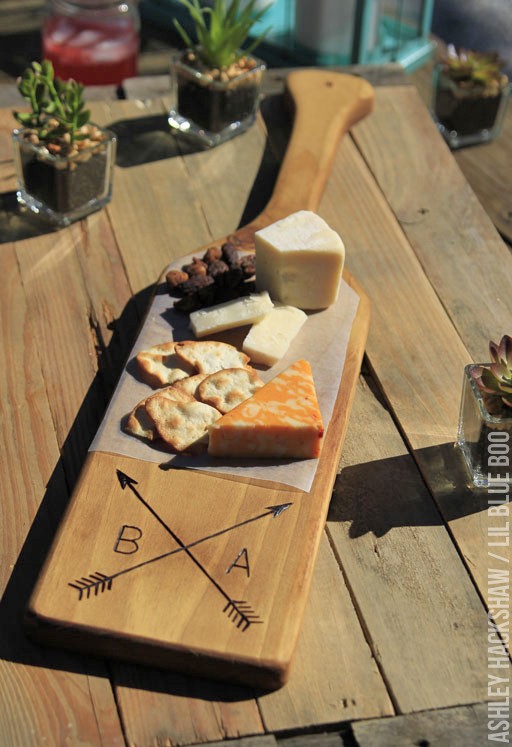 The best part about crafting is putting your own spin on a project. Whether it's decorating with marquee lights or crafting an initial that represents your family name, Michaels has made it easy with their new Alphabet Soup by Make Market™ line of products. It might be my favorite line yet: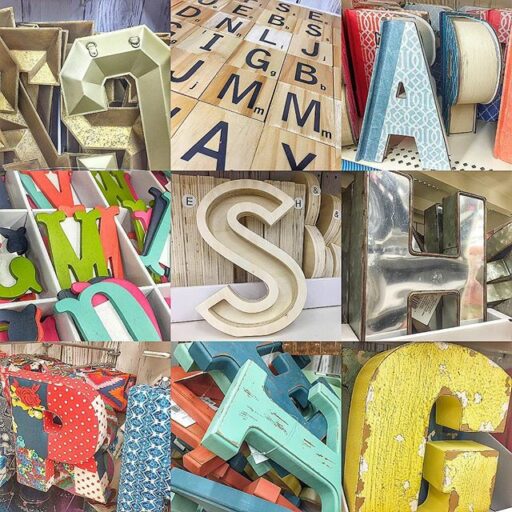 This collection of surfaces, letters, frames and more come in modern, eclectic or rustic styles. The possibilities are endless.
If you don't know where to begin, you can always take a look at some of the fun projects on Michaels.com or the other 49 Makers' ideas on The Glue String for to see how they personalized their crafts!