I took this photo of the painted rocking chairs in our back yard that overlooks Bryson City. I painted our old rocking chairs over the past few days. I picked out a range of colors that I thought would blend the chairs into the landscape but also leave them with a little character. You can click the photo for a larger photo: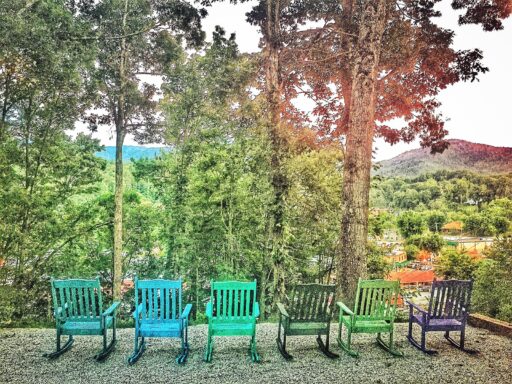 The chairs were in pretty bad condition before being painted…I bought them all from an old motel that was going out of business for $5-$10 each. Brett had to put about 20 screws in each one to pull them back together.  If I had to do it over again I wouldn't use spray paint on these chairs. The wood was too porous and old. I probably need a few cans of spray paint on each one to completely protect them from the elements. I think next time around I'll try and match the paint color using an exterior paint that can be brushed on. Just for reference these colors go amazing together: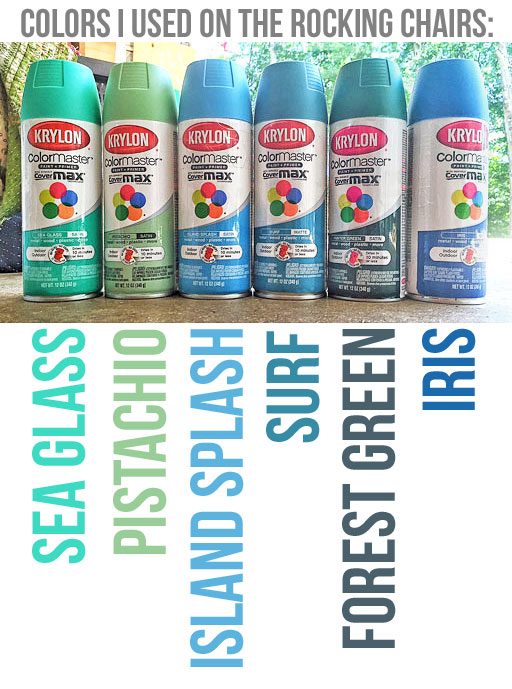 The rocking chair photo is from my Instagram account @lilblueboo where you can follow along with many more projects that I haven't caught up to posting here yet!
We've decorated most our house with secondhand decor like these old rocking chairs. The old motel that we purchased the rocking chairs from is one of many old motor inns in the Smoky Mountains.