Using layers of paint you can easily paint a full moon onto an unfinished round table blank! Bring the moon inside with this DIY Moon Painting.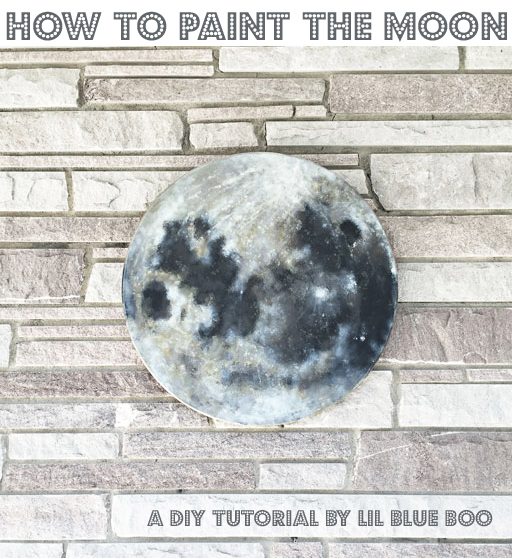 I had this painting as an ongoing project in my art studio, just adding layers of acrylic paint as I was working on other projects. It's an easy project if you are patient and willing to just layer and layer until you get the result you are happy with. It involves sponging and dry brushing and a little bit of splatter paint for the craters. To make it easy I printed out an actual photo of the moon and folded it so that I had a grid to go by: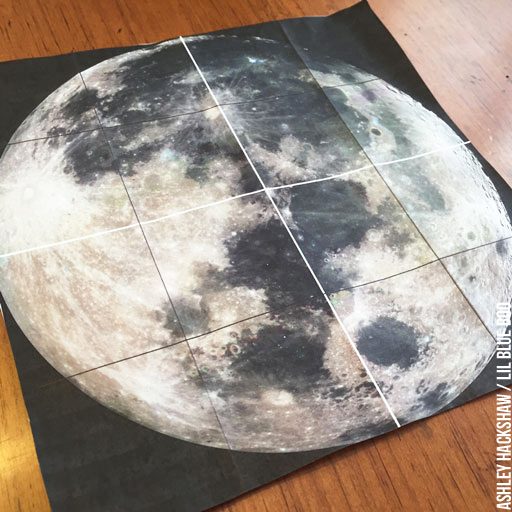 I used willow charcoal to draw a grid onto an unfinished wood table top (available at Lowe's or on Amazon) that I pre-primed with white paint. You want to use willow charcoal to sketch with because it's easy to paint over unlike pencil which will show through layer after layer of paint. (Note: you can also paint on round canvas or round wood art panels like the ones listed here.)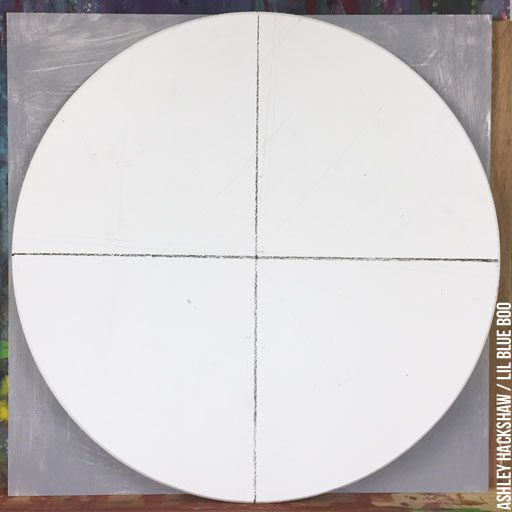 I used the grid to help me block out large areas of color first. You can draw these areas with willow charcoal first and use a sponge or a paintbrush: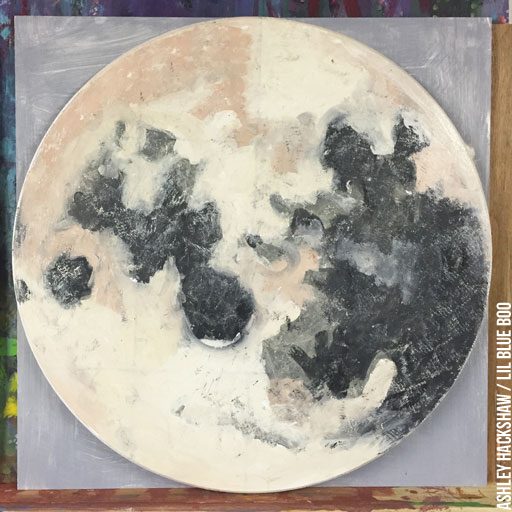 I kept layering different areas, going grid by grid. To get the meteor crater effect I splattered whit paint randomly all over and used a small paint brush to show where lines left by the blasts: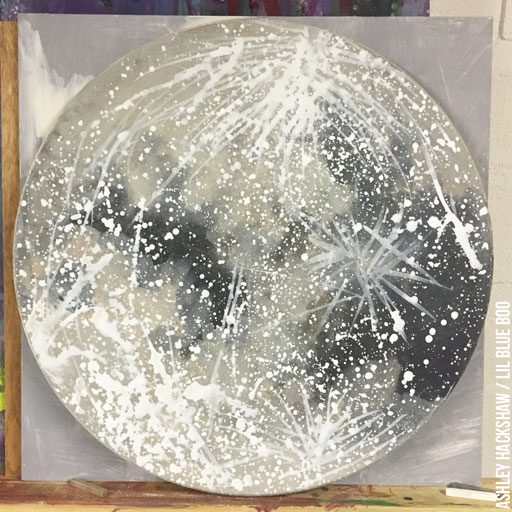 For some layers I used a sponge to dab on paint: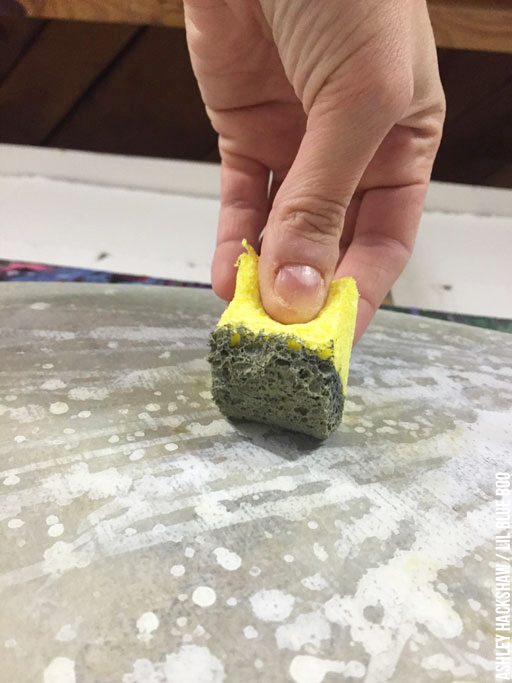 For other layers I used a fairly dry paint brush to add light layers of color: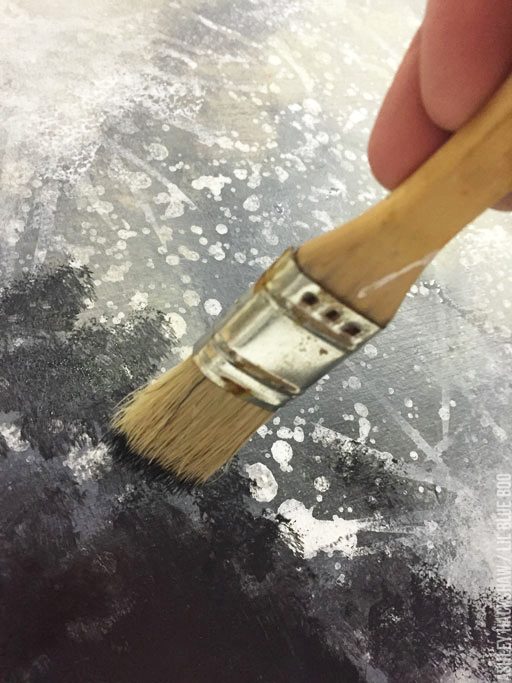 This is the last layer I painted. I used a dry brush to create the light wispy layers and alternated with different sizes of the brushes too: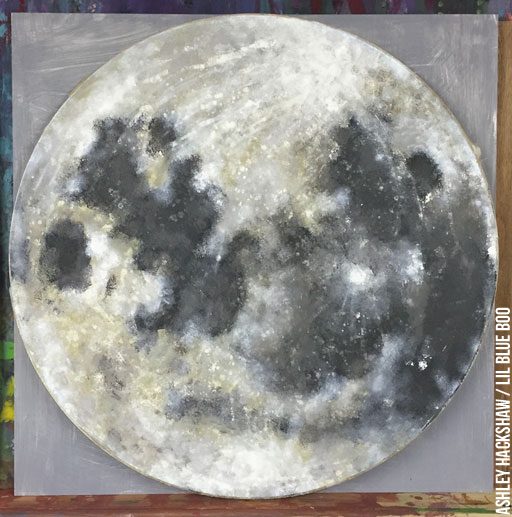 Here's the entire progression of the painting at different stages:
I love how it turned out. It's a pretty large round piece of wood (24″ x 24″) so it will look great as an art piece on a wall.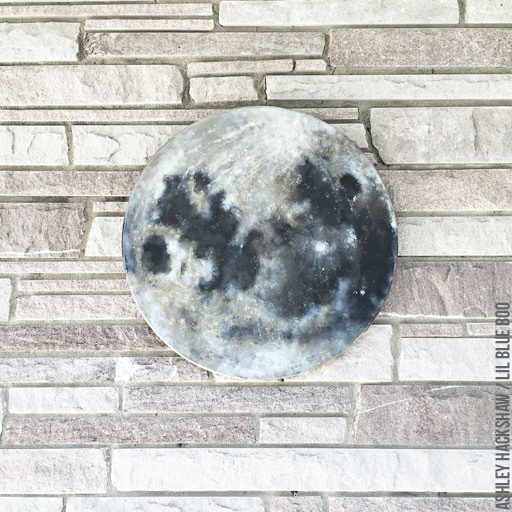 I think it would be a great focal piece for a nursery, children's bedroom or even in a classroom: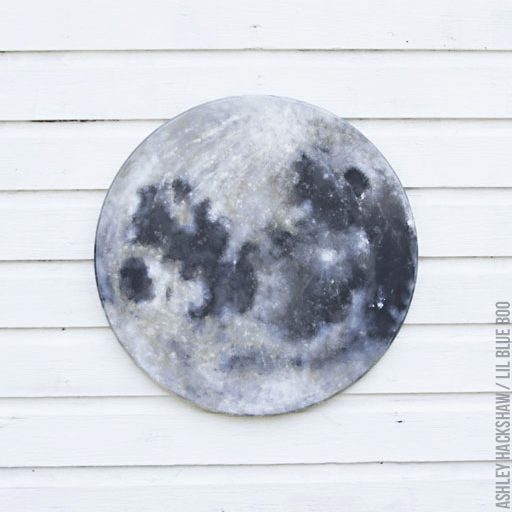 A side view: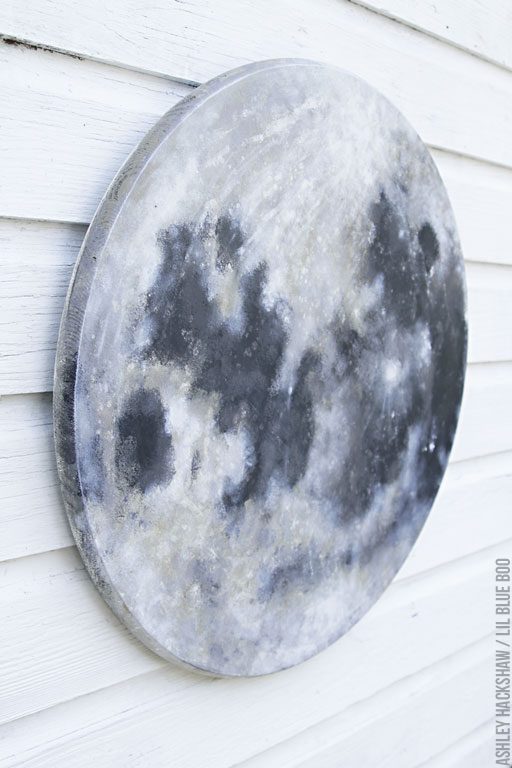 You can see other projects I've made using round table tops here:
How to Make Round Vintage Signs (Railroad signs for the old Train Depot)
Vintage Circus Sign and other Variations
Fresh Eggs Daily Chicken Coop Sign