Happy is looking better and better every single day. She has a huge appetite. Her incision has healed nicely from her recent surgery. She still has a lumpy tumor-filled tummy but we got the pathology results and they tested benign! Her poor belly is so big that I think she looks like an eggplant when she's laying on her side sleeping, so I'm glad that nothing is spreading in there. Her heart medication seems to be making her cough a little better each day. Maybe one day she'll sleep past 5am too but I'm not going worry about that.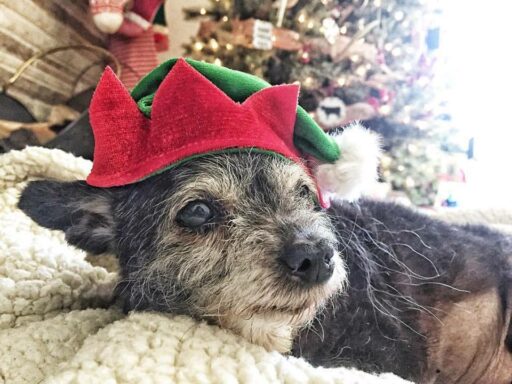 I love that Happy just loves being a part of everything. Yesterday she watched Sienna and a friend play all day. Then she sat on the couch all morning as Sienna played with her dolls: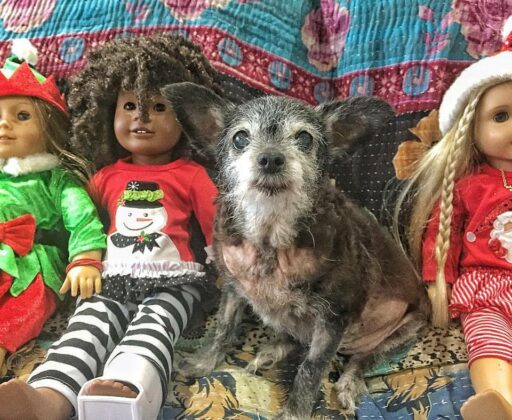 We've put out mats and rugs for Happy to traverse but every once in a while Happy's hip seems to go out and there's a dramatic fall. Last night I cut up a small pair of old gloves with the rubber grip on the palm and made these little grippy socks for Happy's back feet. They fit just right and she hasn't lost her balance once with them on. Here's a cute little video off her showing them off…then she huffs at me:

I know I've neglected posting about the rest of the menagerie here at the House on Hospital Hill recently but everyone is doing great, especially Foshizzle: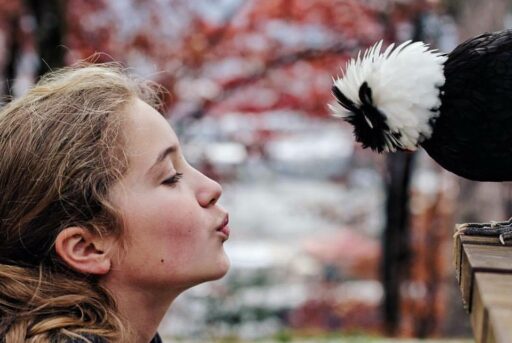 If you have no idea who Happy is all of her posts are linked here! Thank you so much for reading!