These are islands in time – with nothing to date them on the calendar of mankind. In these areas it is as though a person were looking backward into the ages and forward untold years. Here are bits of eternity, which have a preciousness beyond all accounting. – Harvey Broome
The Farmhouse at Sixty-One Park has been a time capsule of decor layers. As we went through the demolition stage we found so many layers and I took care to document each one.
Just the layers of the kitchen floor tell about the passage of time: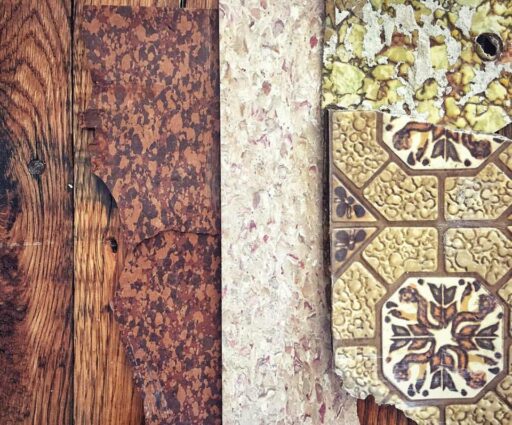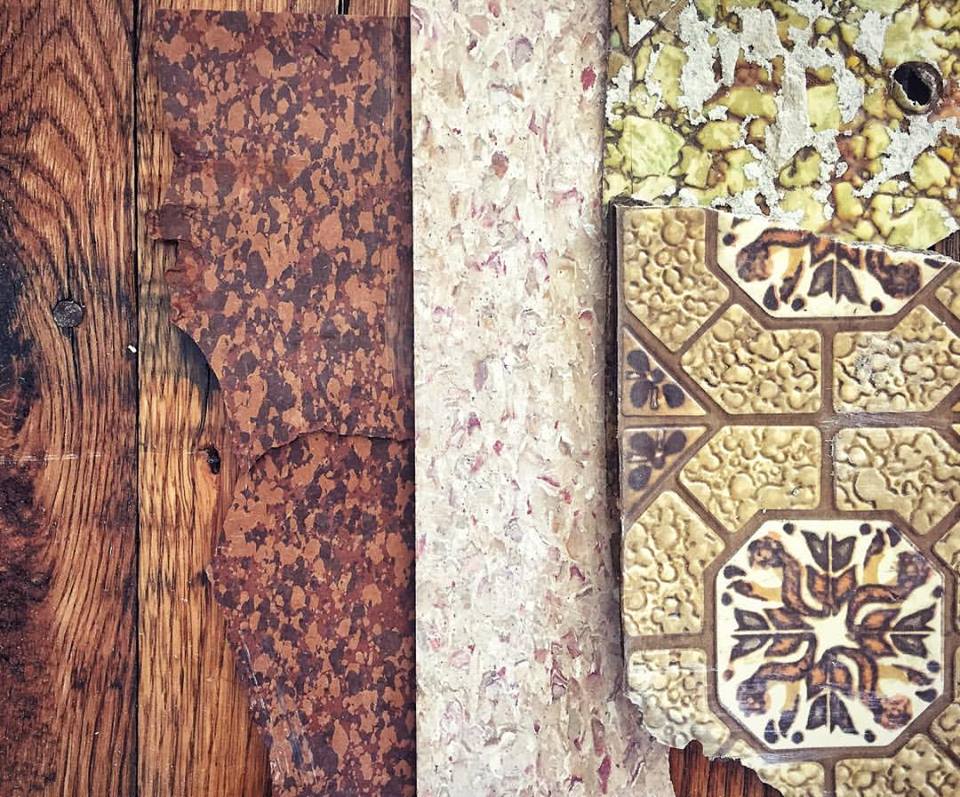 Layer 1: The original wood floor (which used to be part of the screen porch on the right hand side that you can see in the 1925 photo of the house):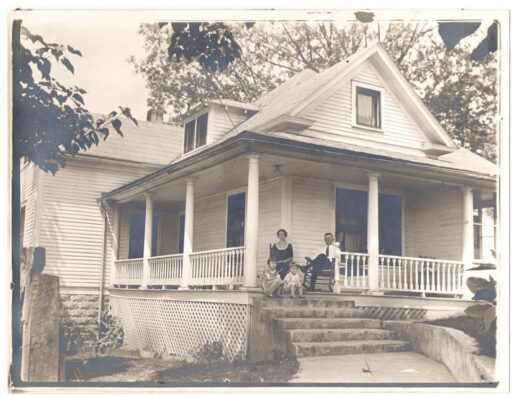 Layer 2: A 1950's cork-style linoleum. This is most likely asphalt asbestos tile and lucky for us this is the only piece that was left behind. (Interesting fact: Back in the 1950's asphalt tiles were produced only in dark colors because asphalt was a main ingredient.)
Layer 3: A 1960's vinyl linoleum. This also probably has asbestos in it, but only a few tiles were left of this one too.
Layer 4: A 1970's embossed "Harvest Gold" vinyl flooring. This would have been rolled out in sheets. This looks exactly what we had in my house growing up.
Layer 5: A 1980's embossed vinyl sheet flooring. The 1980s were the worst in terms of decor… I'd rather have the 1970s back.
There were actually six layers but I didn't keep the last layer…it was tile…and was too recent to be the least bit interesting.
There was also a layer of flooring found under the linoleum and wood layers in the master bath. The back of this sheets says Bird Armorlite. It was installed in one large continuous sheet. I think this was probably 1950's too.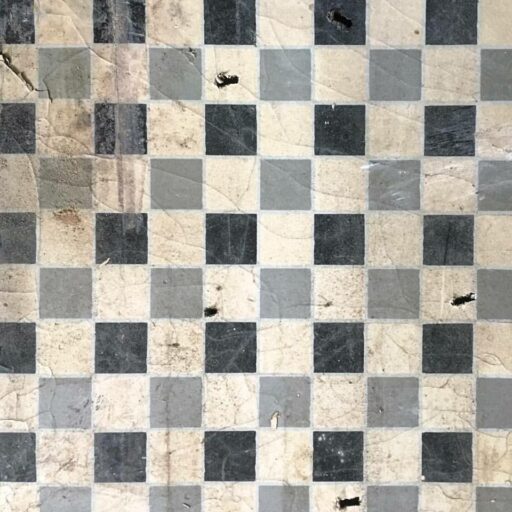 Underneath the layers and layers of drywall and paint were wood and wallpaper. The layers of wall paper in the hallway are too stuck together to figure out the pattern but I can tell from a tiny part of it that it had a floral design: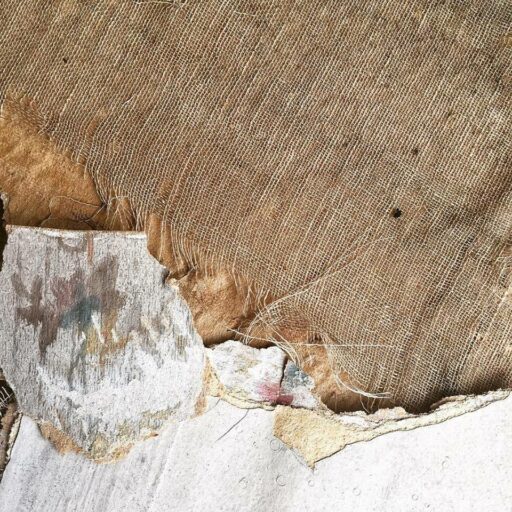 More floral wallpaper found in a corner of the sitting room: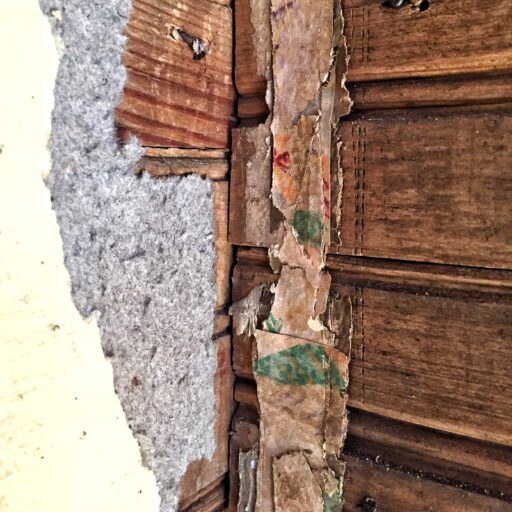 Also in the sitting room this brown geometric design: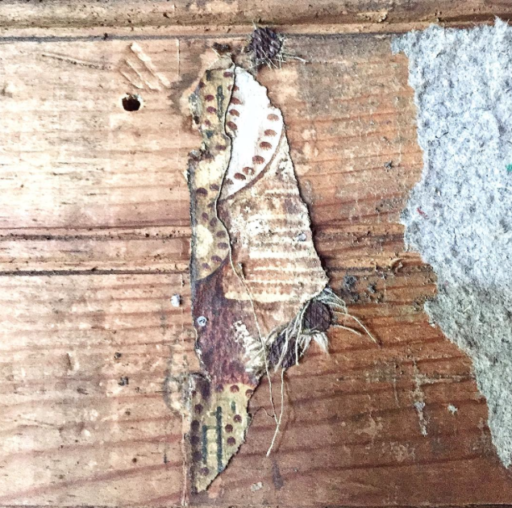 And then of course this was my favorite wallpaper layer: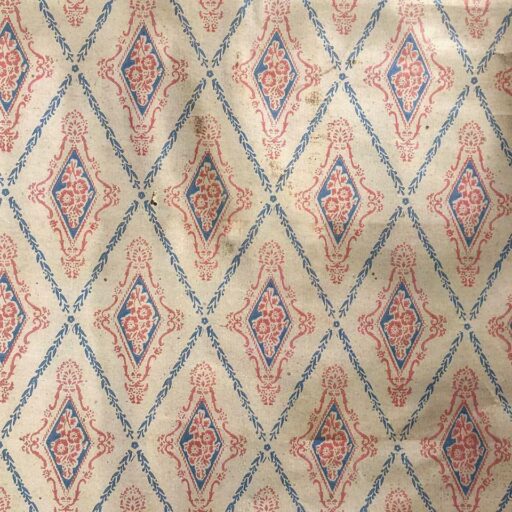 Every time we took off a layer and found another I thought about all that had gone into each of those layers: the decisions, the expense, the excitement of having new decor. Each layer represents a small island of time filled with wakes, sleeps, breakfasts, dinners, birthdays and weekends. These thoughts could consume my whole day.
The house has been down to the bare bones for weeks now as the guys work on the foundation…I'll share all the progress this week!