The many expressions of Happy…she is so expressive. She's always willing to pose for a photo unlike all our other animals who never really like to cooperate. Here's a few recent photos of Happy our senior rescue dog who is doing so well!
Confident Happy:
Wistful Happy: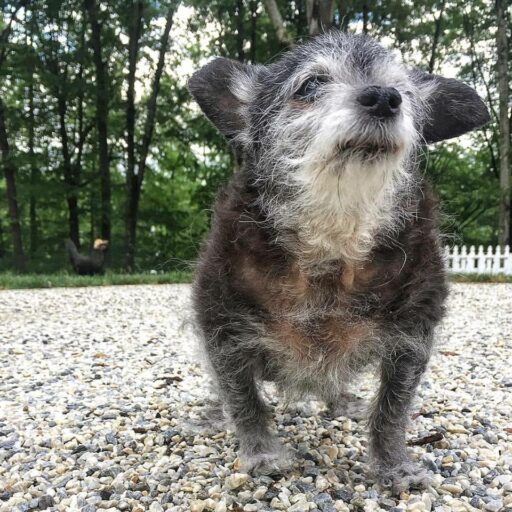 Eyeing Happy: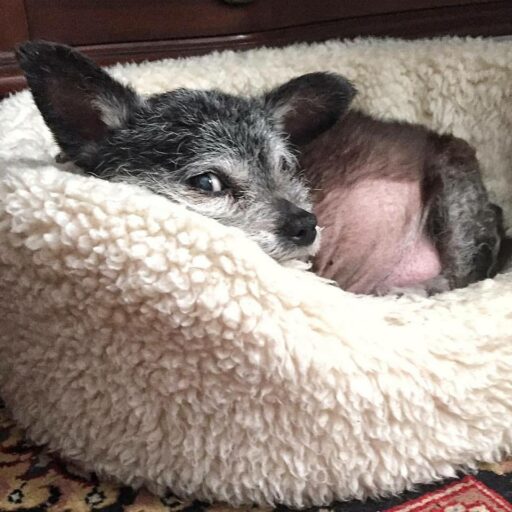 Amused Happy:
(Probably one of my favorite photos of Happy! She's always grinning in some way…and I love when her little snaggletooth is showing. She is so lovable.)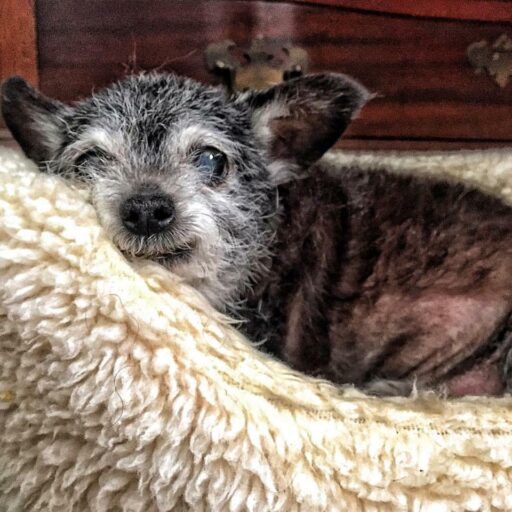 Distinguished Happy: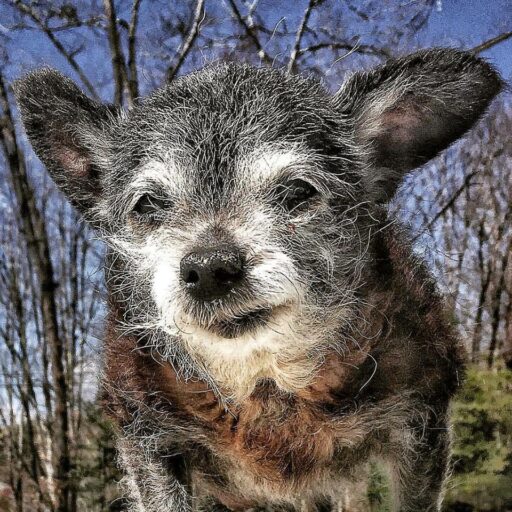 Playful Happy: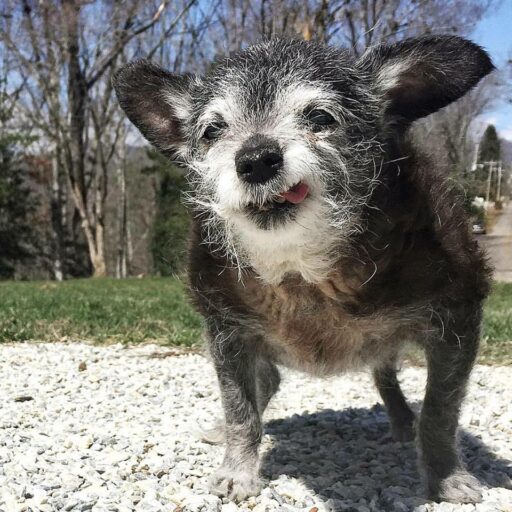 Smushed Happy: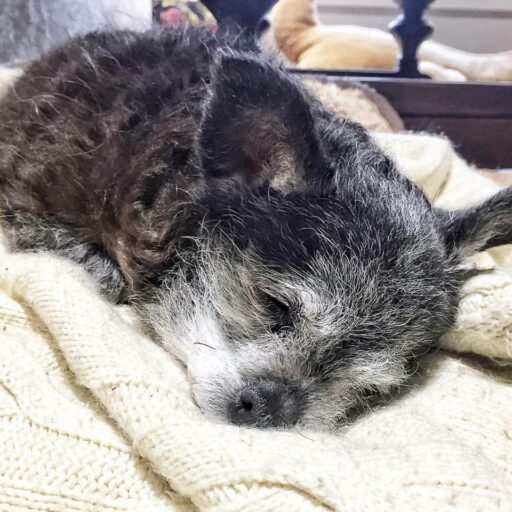 Napping Happy: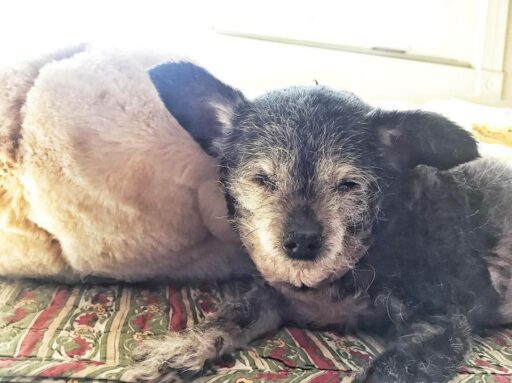 Elvin Happy: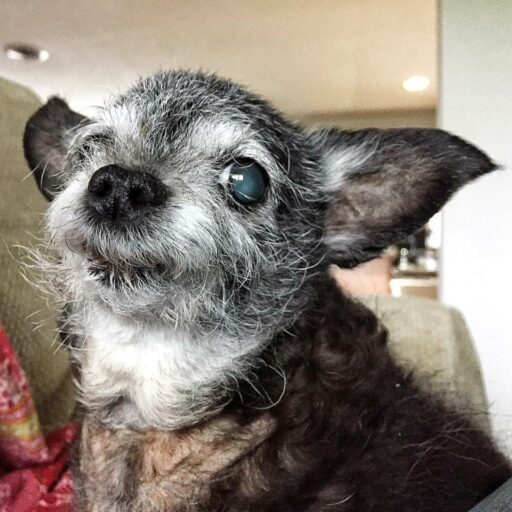 A-Million-Miles-Away-Happy: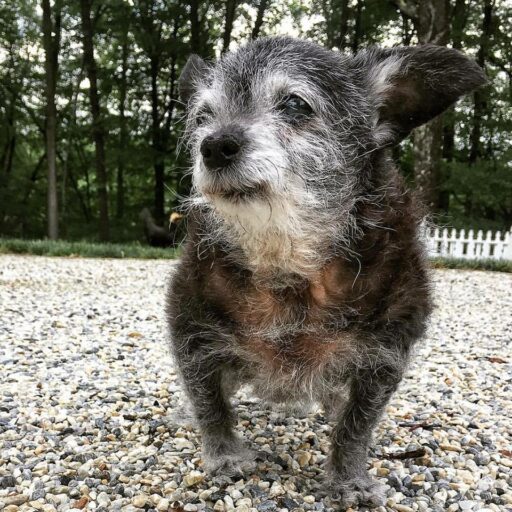 Eggplant Happy: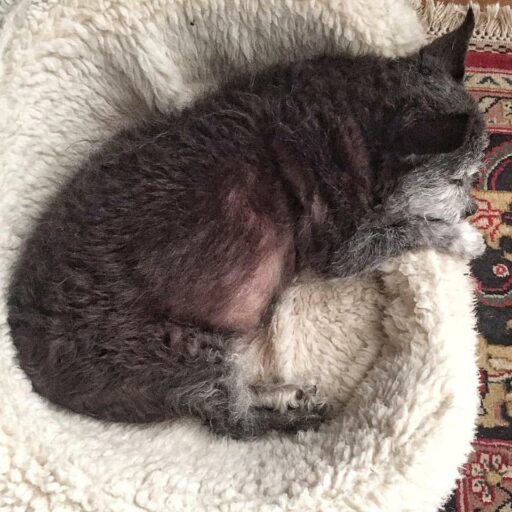 Tickled Happy: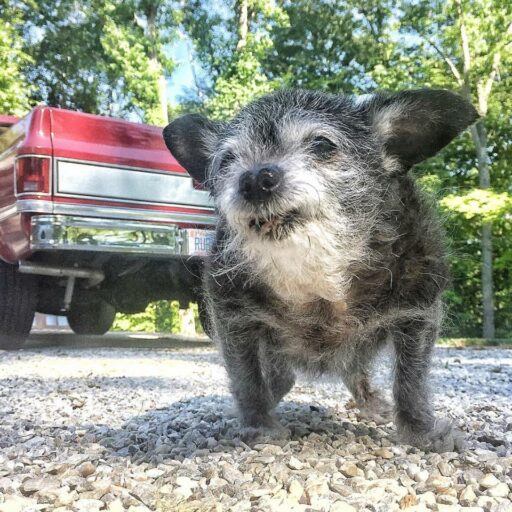 Disgusted Happy:
(It turns out that Happy doesn't really like the outdoors….unless there is snow, sleet or ice.)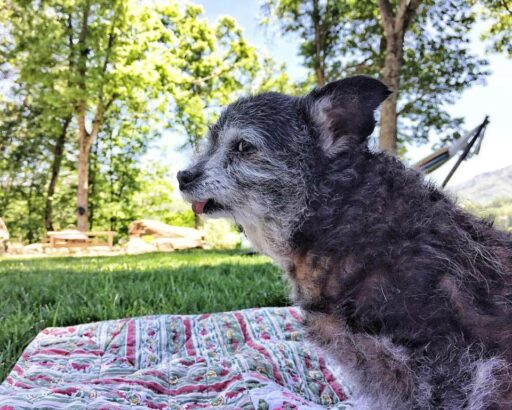 Grinning Happy:
Spa Happy: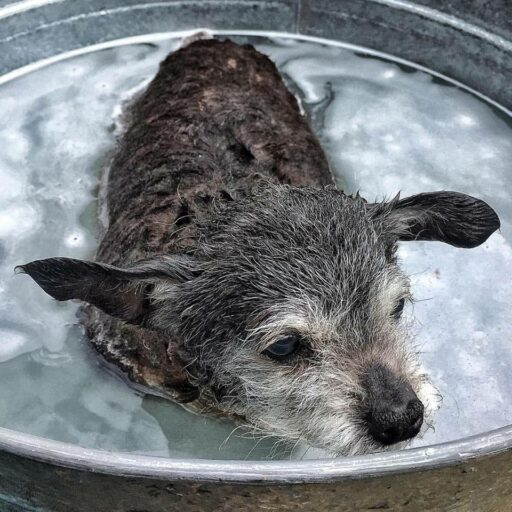 Proud Happy: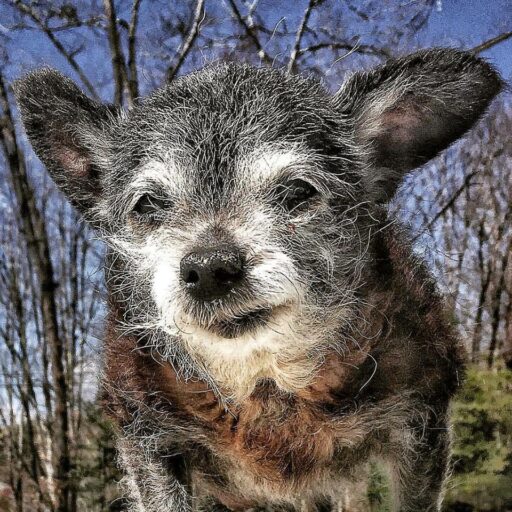 I can't leave out the other animals so here are a few recent shots:
Max after his summer haircut. I think his tongue grew: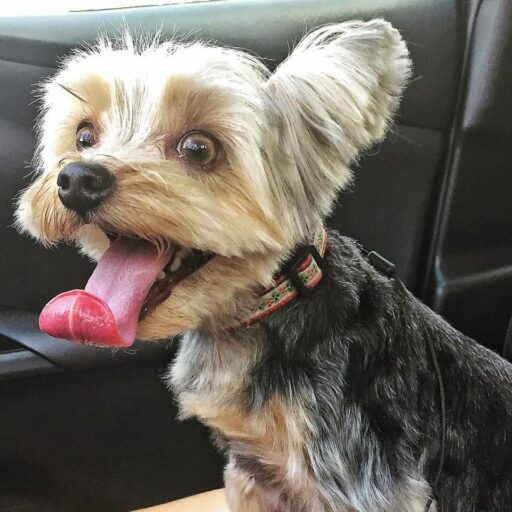 Max getting a bath recently: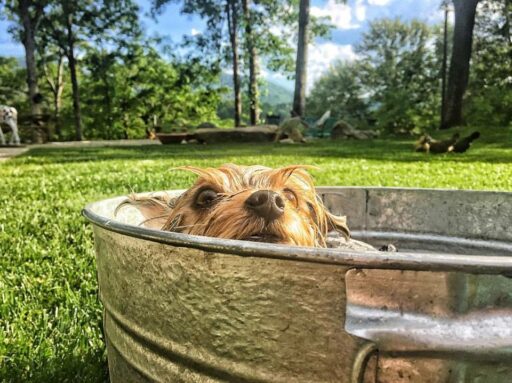 Plump laying eggs in our flower basket and yelling at me to "step away" as usual: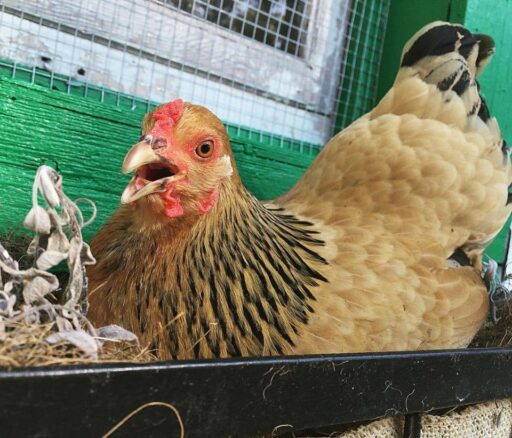 A few of the chickens taking a dustbath in my lavender garden: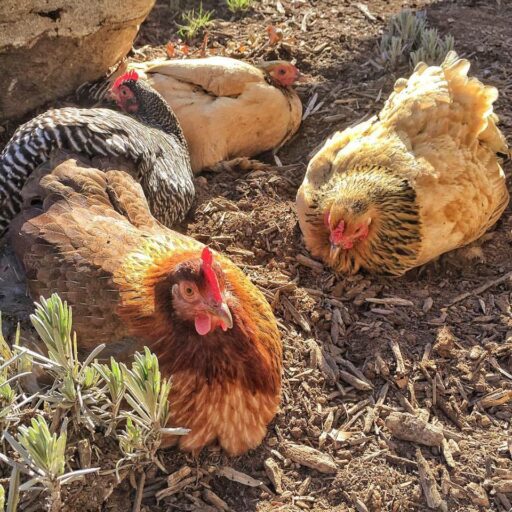 Chicken butts in the front yard: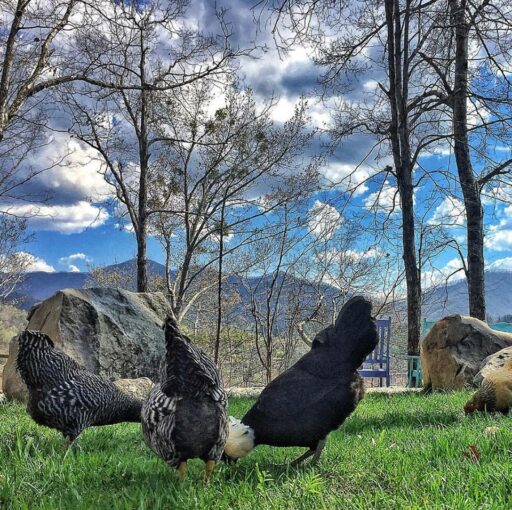 Fo and her BFF Happy taking in the view: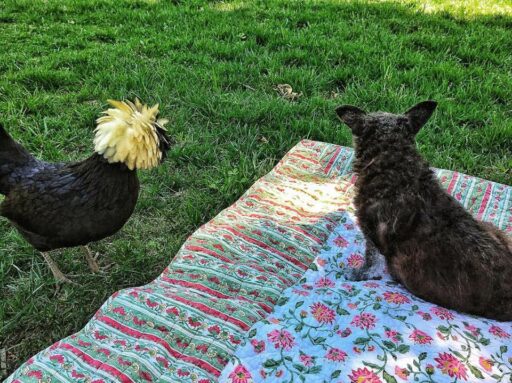 I post most of Happy's photos and videos on her own Instagram page at Happy the Happiest Dog.
You can read more about our chickens here and more about Happy here!
Thanks for reading friends!