Catching up today on cataloging my daily art project. Weeks 19 and 20 came and went and now I'm almost into week 22 with my paintings.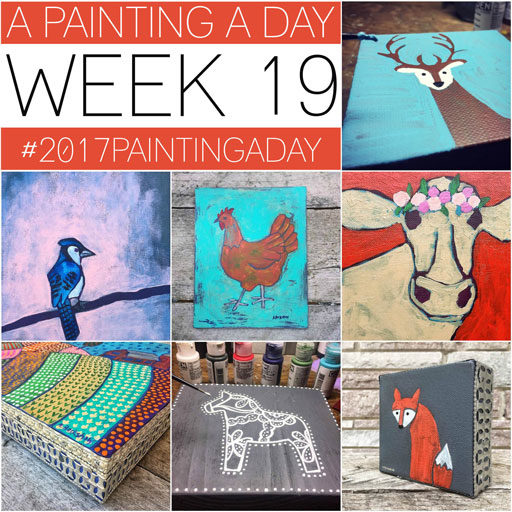 A Swedish Dala horse: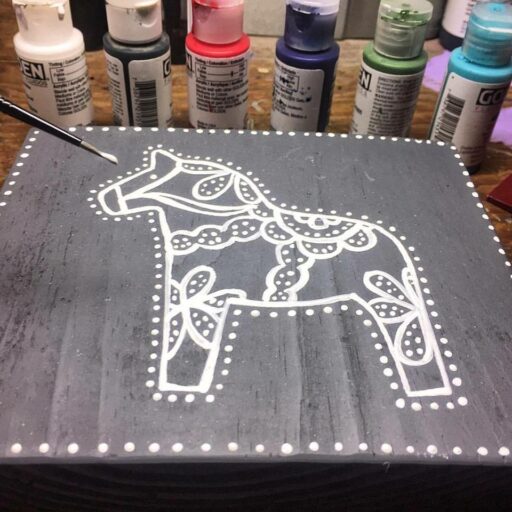 I edged it with tin when I was finished painting: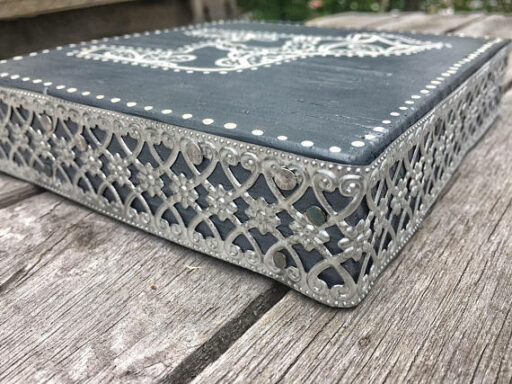 If I had a cow I'd name her Buttercup…even if she was a boy: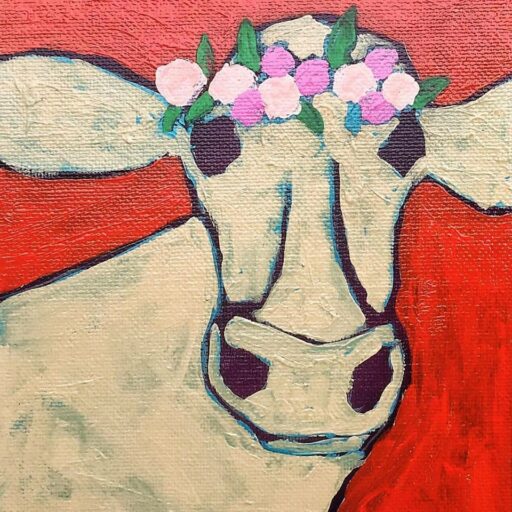 A tiny fox painting…with more tin: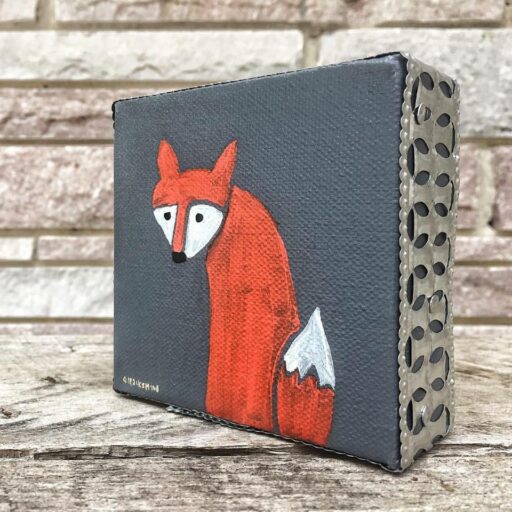 A red hen: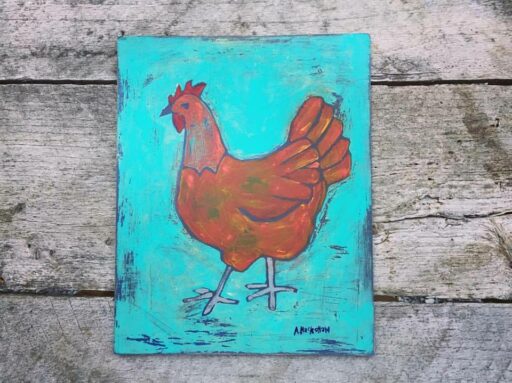 A bluejay: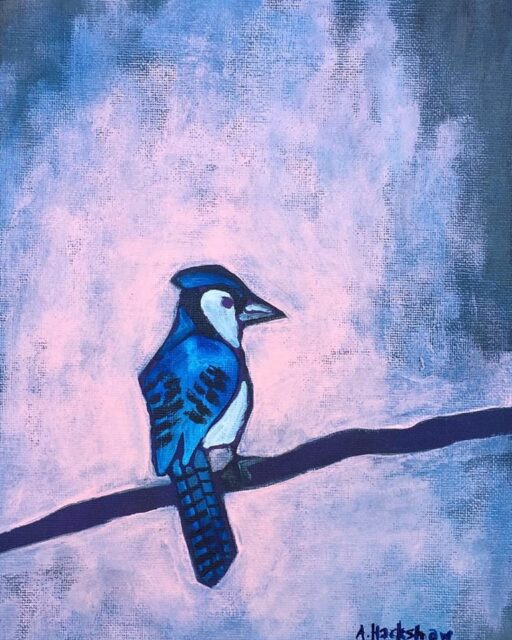 A folk art farm scene on a large piece of Hemlock: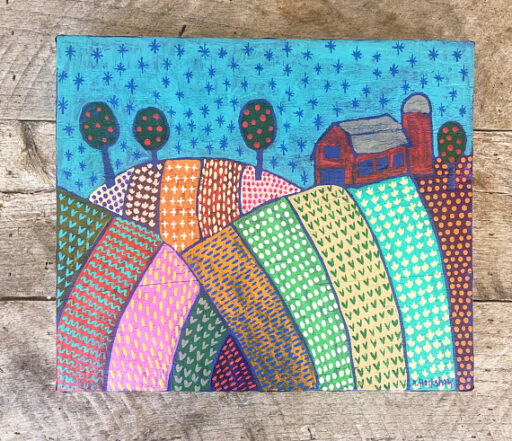 A small deer: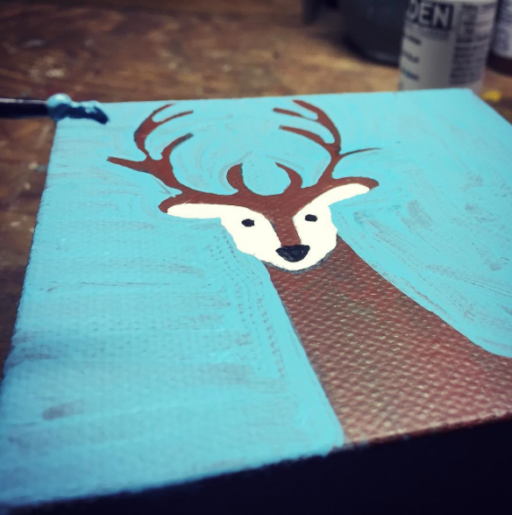 And week 20: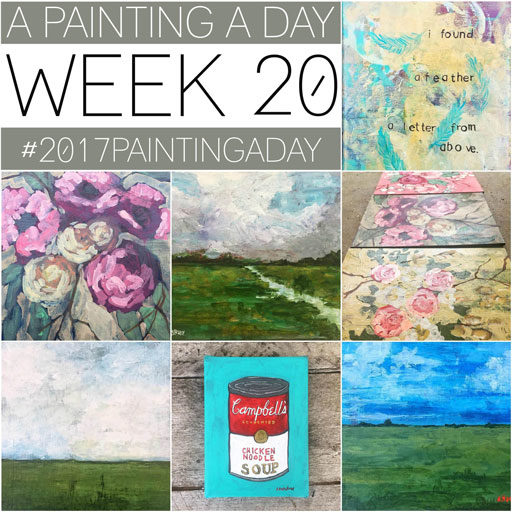 A small painting with some words I found in my journal: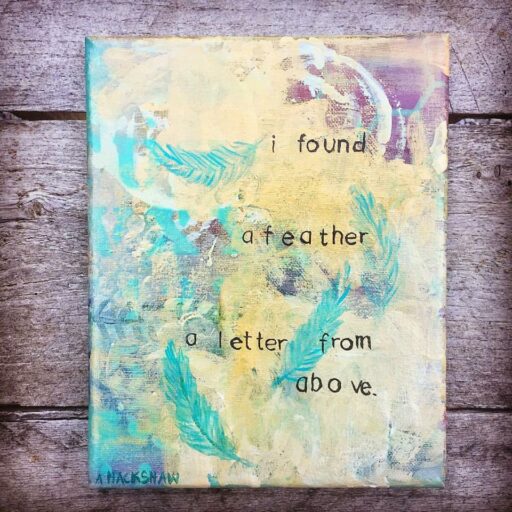 A bright landscape: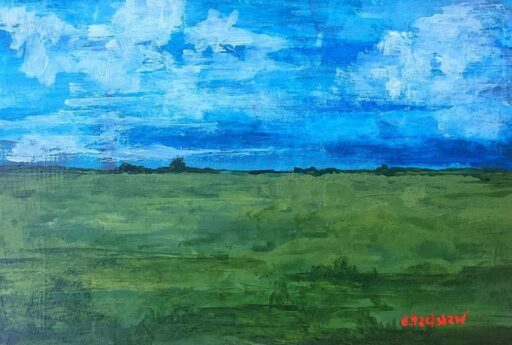 An abstract textured landscape: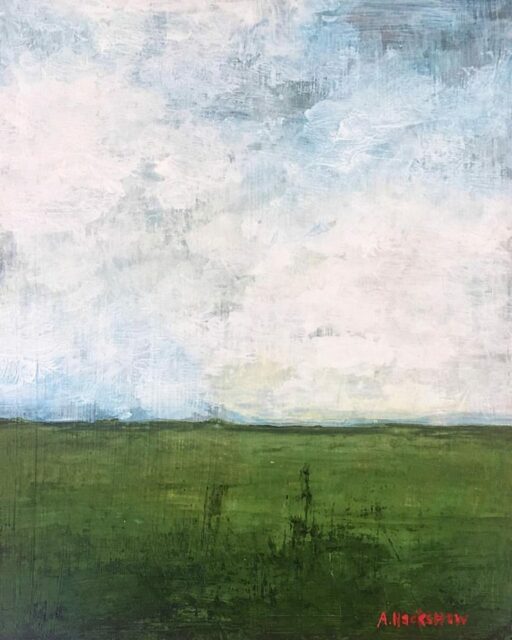 A lively landscape: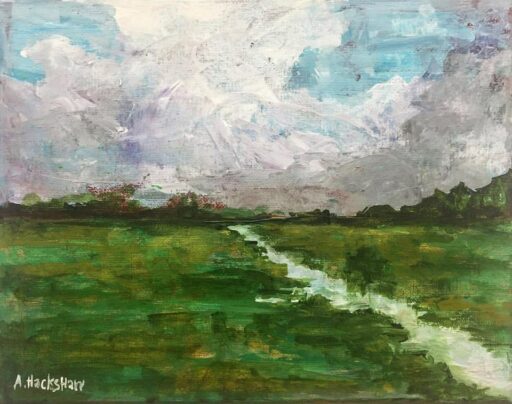 First thing I do every single morning is make scrambled eggs and whip my coffee. I love this drink: coffee, ghee, MCT coconut oil, flaxseed milk, a tiny bit of blue agave, cinnamon and a dash of sea salt. I blend it with my hand mixer until it's nice and frothy. It feels decadent that way. Then I start to paint with the windows open so I can hear what's going on outside: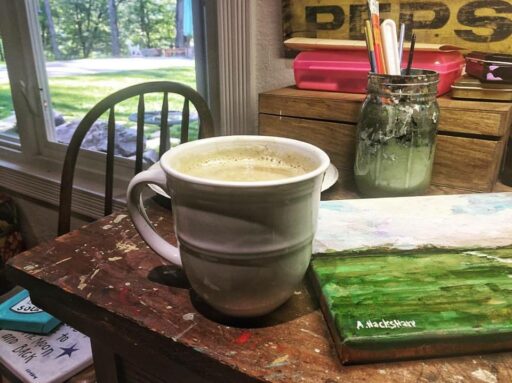 A few floral paintings in the works: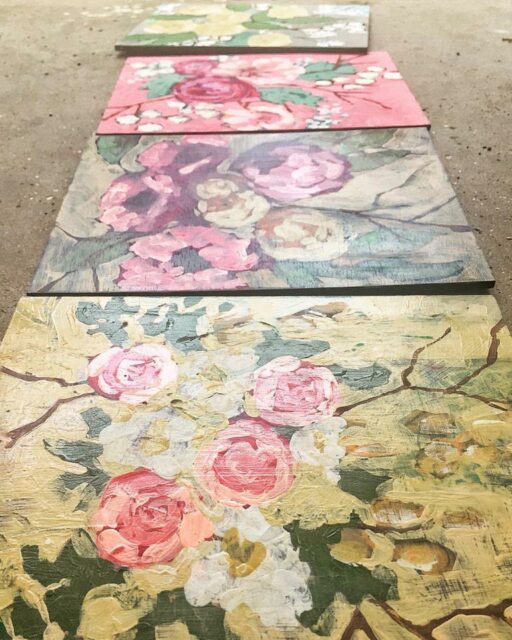 More progress: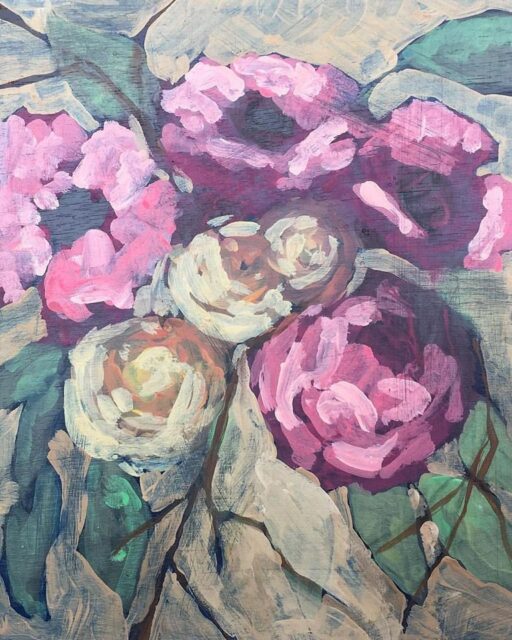 This was a commissioned painting: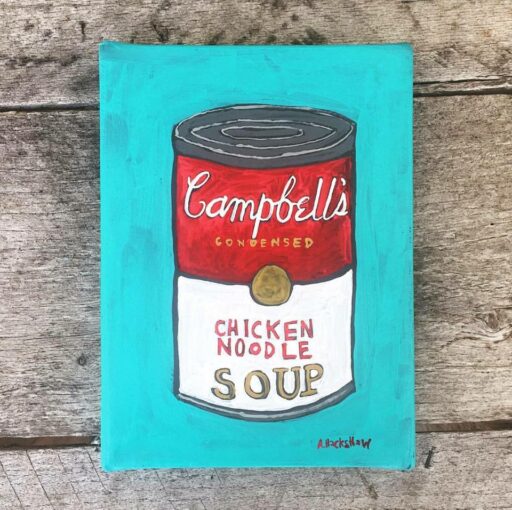 Sienna is out of school and she brought home this awesome pinch pot of a dragon. I need to go back to elementary level art…I think that would be very good for the soul.
"Every child is an artist. The problem is how to remain an artist once we grow up." -Picasso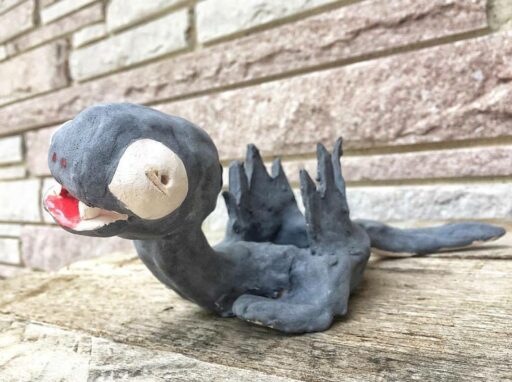 I prefer to paint upstairs but sometimes I do paint downstairs in the basement. This is the less often seen side of my basement studio. Up until a week ago it was just a huge jumbled stack of mess but one morning Brett helped me make that rack with 2×4's. We didn't even bother with shelves, just attached the planks to the ceiling and floor. Then we added the horizontal pieces. Eight pieces total. The bins and canvases just slide right in. I feel much more organized now: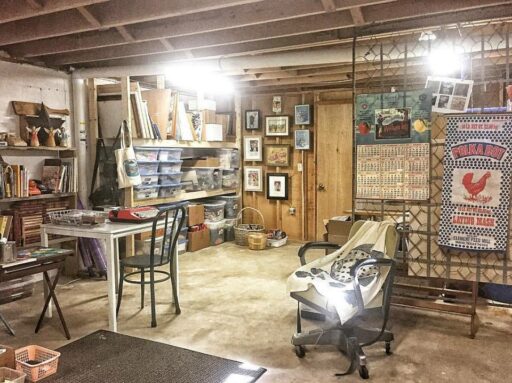 I do list some of my artwork for sale. You can find it on Etsy here.
All my daily paintings can be found indexed here!