I just love the progression of my daughter's handwriting over time. I wanted to capture her 10-year-old cursive writing for my husband by making this box for Father's Day this year. Here's how to make a personalized watch box for a DIY Father's Day gift: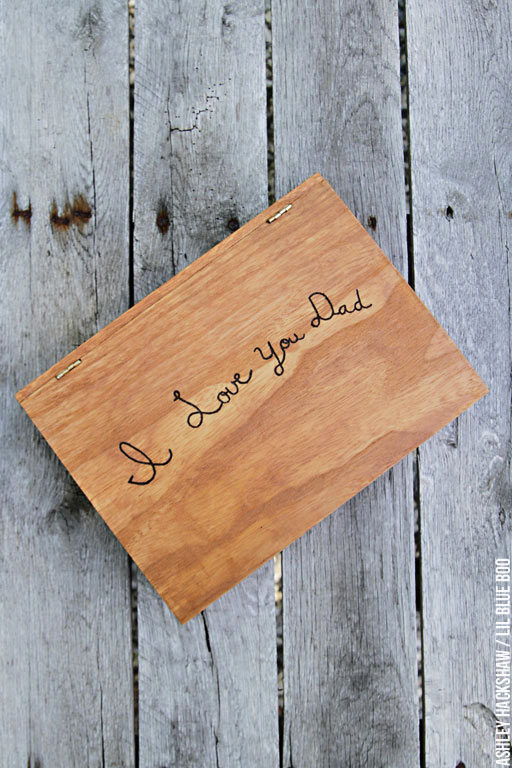 I've called the box a "watch box" but it could also be used as a remote control box or a loose change catch-all:
The steps are pretty easy and straight forward. I started with an unfinished hinged box from Michaels: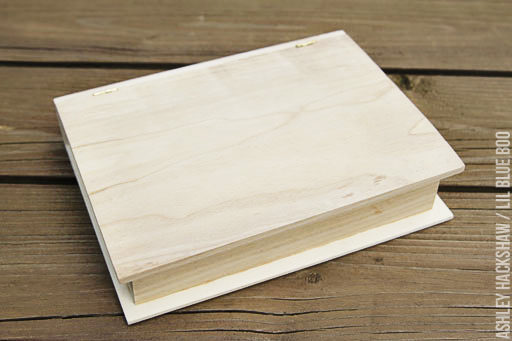 Sienna wrote out a message to her dad in cursive: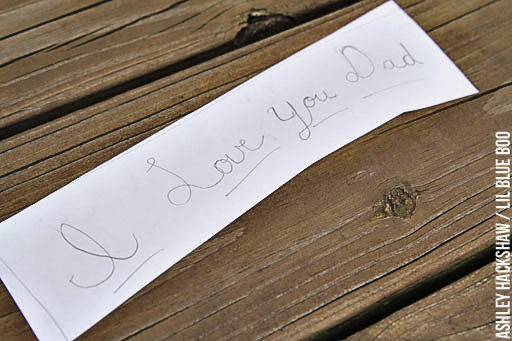 I used graphite transfer paper to trace the words onto a box: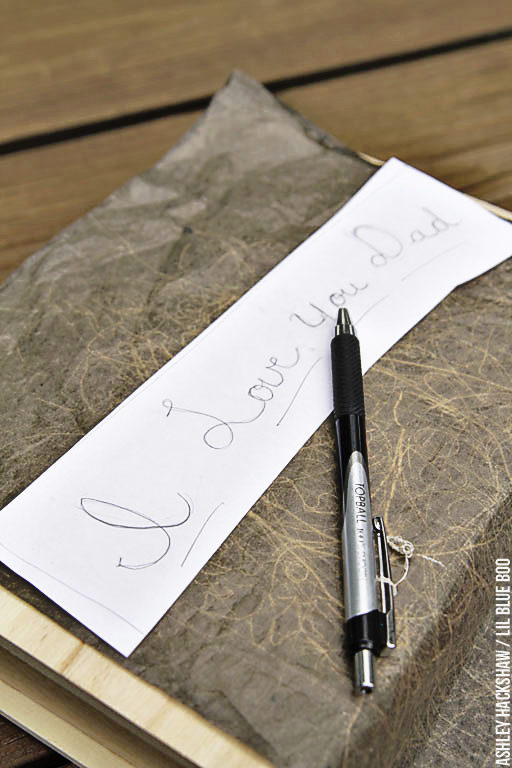 Then I used a wood burner to etch the letters into the wood: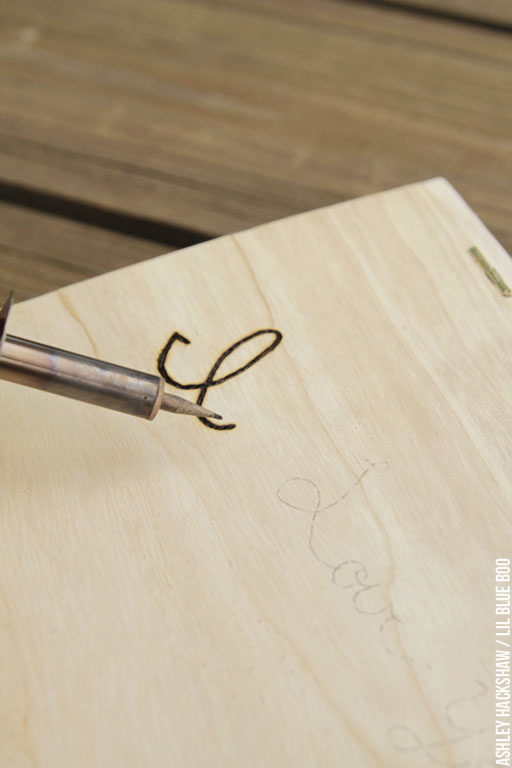 You can use any color stain to paint the box I just wouldn't go too dark…a lighter stain makes the handwriting stand out: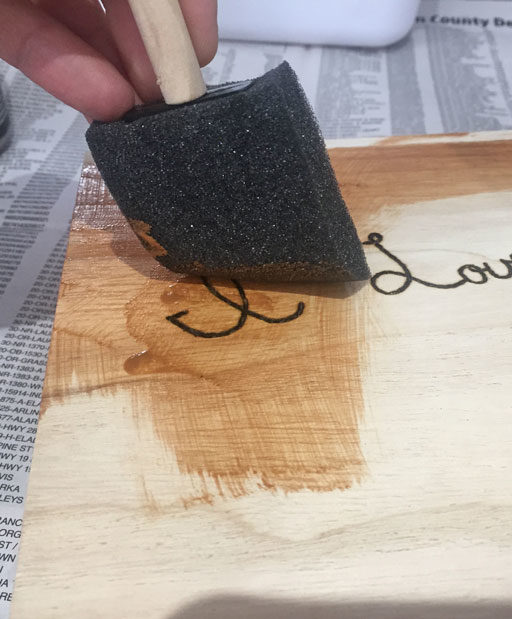 I love that her sweet handwriting is captured in time on something useful: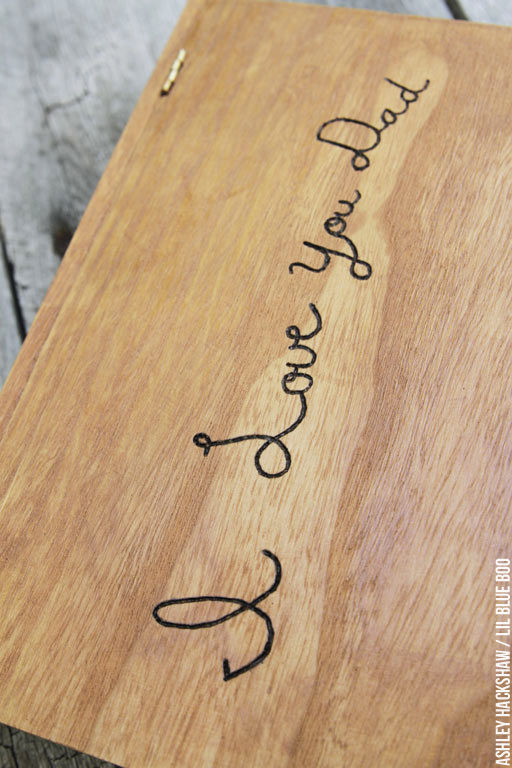 Her name added to the inside of the lid: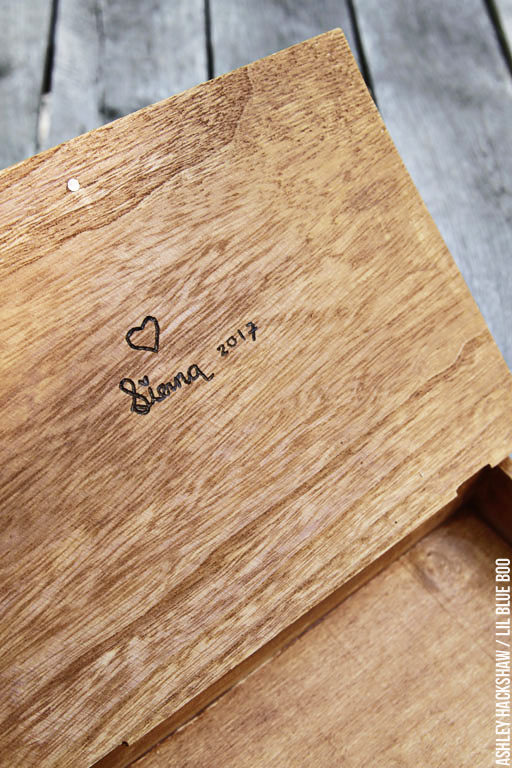 So sweet: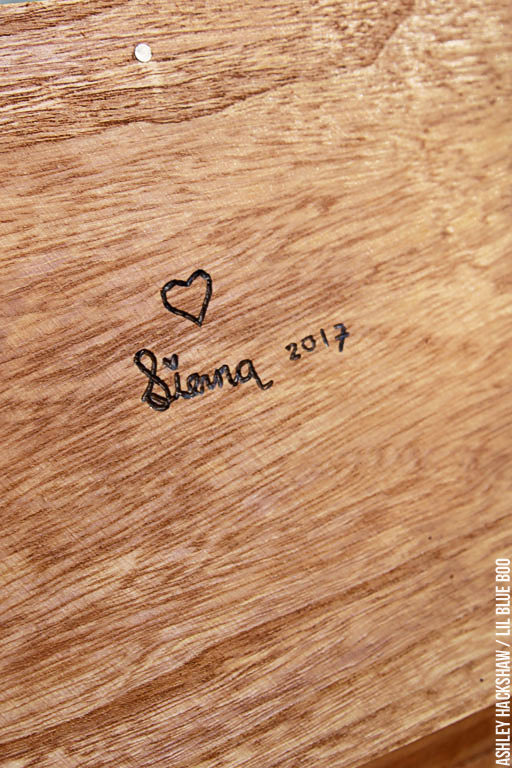 I sprayed the box with a satin polyurethane to finish it and added a piece of craft felt to the inside bottom: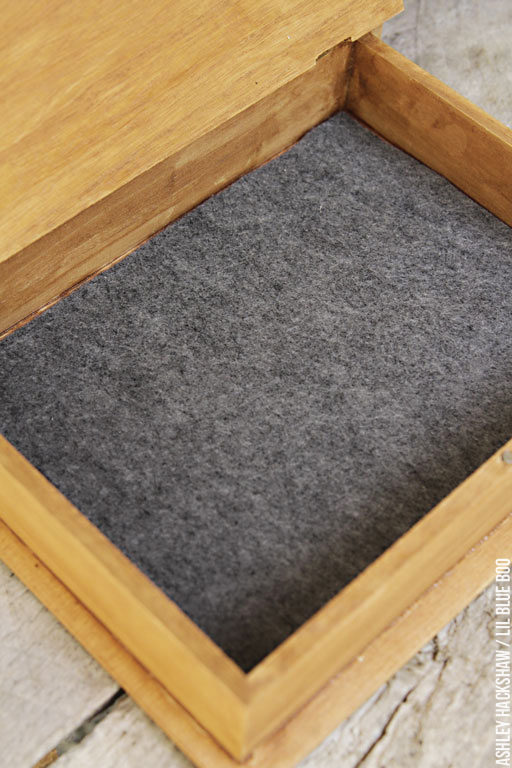 If you have multiple children I think it would be so cute to have them all write out the same words and have all the lines across the front of the box!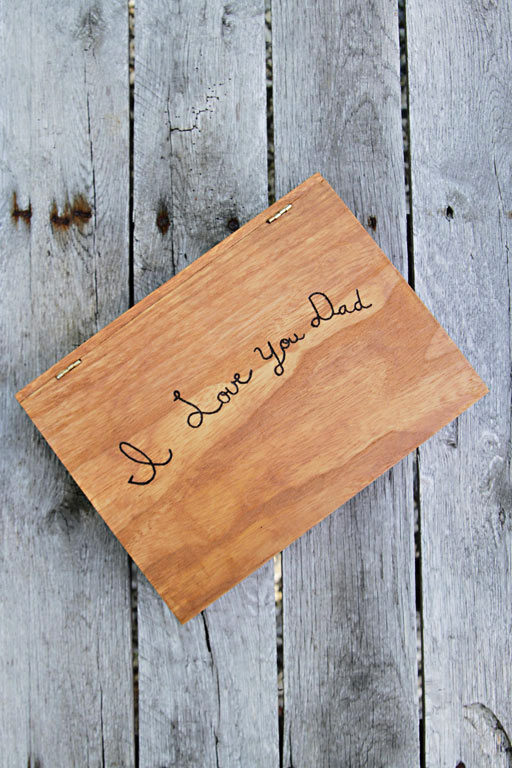 From handmade card to DIY t-shirts Michaels has everything you need to MAKE Dad's day special.
Looking for more Father's Day inspiration? Make sure you visit Michaels' blog, The Glue String, for more Dad inspired project ideas.
Here are a few other ideas for Father's Day that I've made in the past: