We are finally putting the farmhouse back together and it started with the joists and subfloor. The original kitchen and bathroom floors had rotted to such an extent that they couldn't be salvaged. After straightening the beams and exterior walls, and removing two feet of dirt from the kitchen floor, Jaime and Brett started putting the floors back together: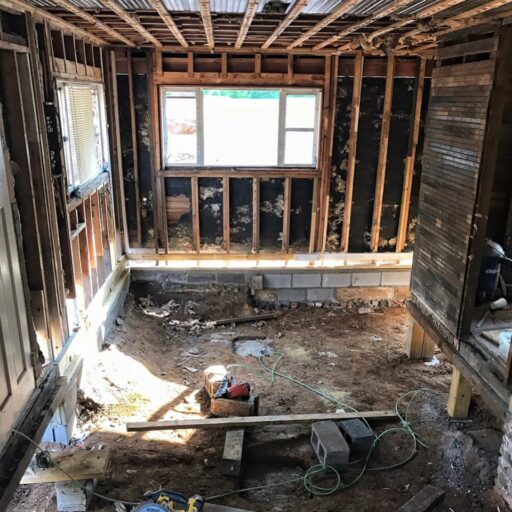 The original floor joists and sub floor are over 100 years old and needed to be replaced but that wasn't so easy. Here is Jaime ripping 2×10 boards down to 2×8 in boards for the floor joists in the old kitchen and bathroom: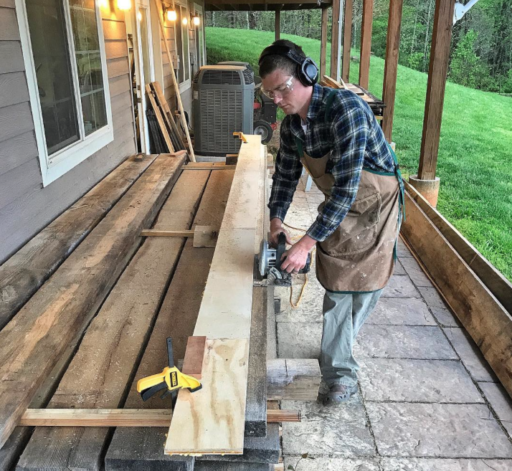 Instead of the usual 1-hour-per-day progress that they typically make during the week, an entire Saturday was devoted to the floor in the kitchen and bath. Below are the new joists in the kitchen: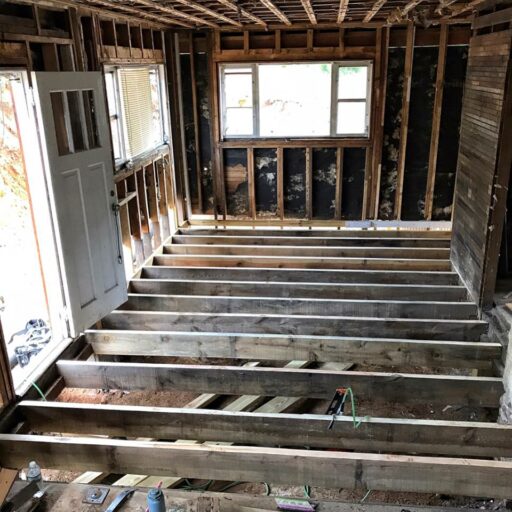 And the new joists in the bathroom: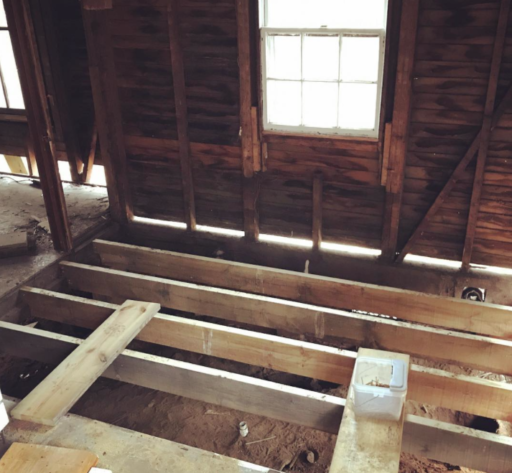 The original subfloor was 15/16th of an inch thick, which is not something you can just go out and buy. New subfloor had to be made. Here's a video of curly maple being planed down:
Below is one of my favorite photos so far…I should frame a black and white version for the finished farmhouse. These guys work so hard. They installed all of the floor joists and the new subfloor in just one day.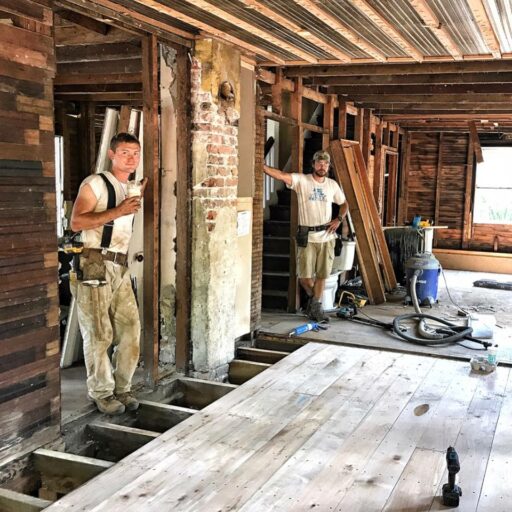 And the finished product! I love it, even though I have to remind the guys at least once a week that it does not have to be perfect. I'm amazed at how dedicated they are: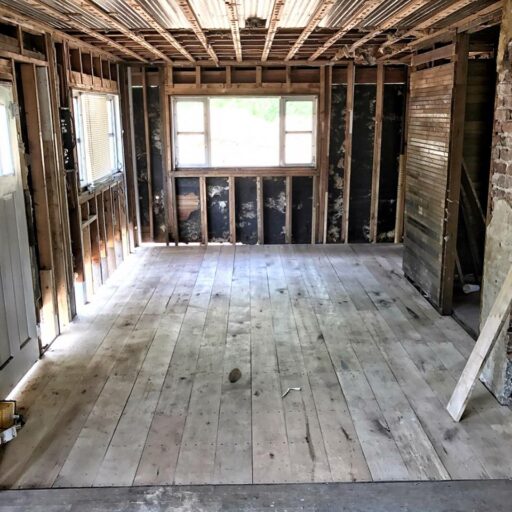 To read more about the Sixty-One Park Farmhouse click here.
You can follow Sixty-One Park on Instagram where I post more recent updates as we go along. Here's the sunset in town tonight: