I'm way overdue for a farmhouse update. Where did June and July even go? We bought this 100-year-old farmhouse back in March of this year with our friends the Perkins family and eventually it will be a historic vacation rental in downtown Bryson City, NC. We are restoring it one tiny intricate step at a time and discovering the local railroad history as we go. Things are really coming along and it's finally starting to look less like a construction site. Back in May the house looked like this…and it still looks very much the same from the outside…but the grounds have changed significantly: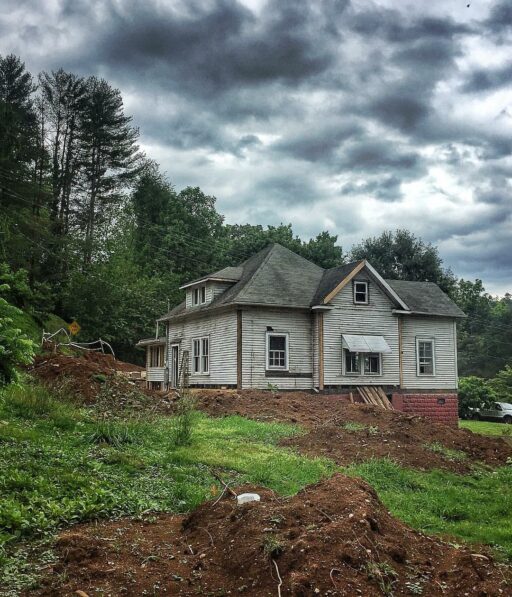 Over a hundred years ago the house was built very close to a hill. Previous owners had added new layers of sidewalk and concrete walls to try and hold it back but most of those fixes ended up causing a lot of water damage to the house over time. We decided we just needed to start fresh by digging the hill out. (More photos here of the initial work we did.)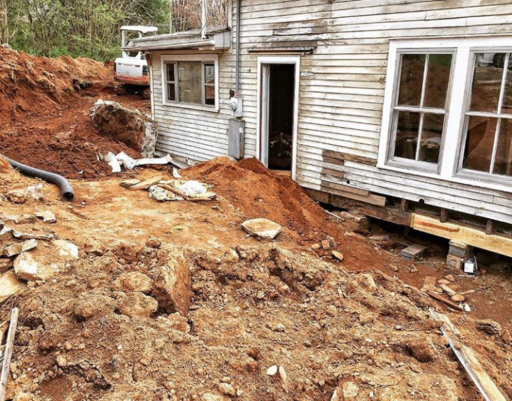 We hired our friend Shannon of Taylor Earth Products and Excavation to put in a rock retaining wall. He has done work for us before at the House on Hospital Hill. Shannon has a great eye when it comes to stuff like this. Here's the start of the wall. These are massive stones…some are as big as a cow! The backfill of gravel and mesh fabric will help with drainage and keep dirt from coming back through: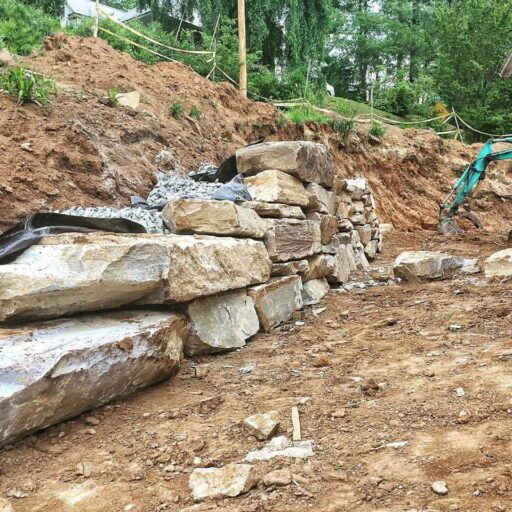 The wall from the other side. I love the subtle curve he put into the wall here that opens up to the driveway:
Below is the finished wall. This used to be a narrow concrete walkway but now it can be a huge outdoor living space off the farmhouse porch. As soon as all the construction is done we'll fill this area with pea gravel: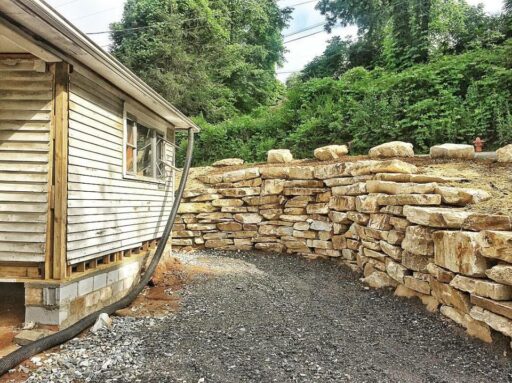 While we were excavating the property we went ahead and added new sewer and water lines at the same time: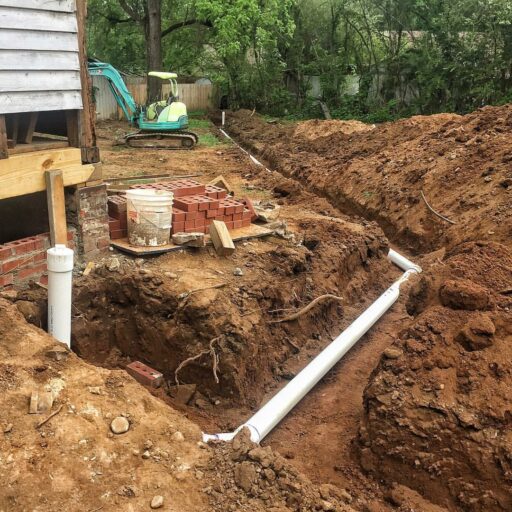 The lot next to the farmhouse is wide open after being graded…there's so much potential for another project down the road: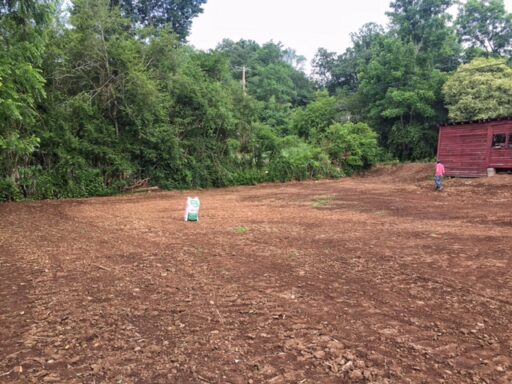 For now we really just wanted to get grass seed down as soon as possible to start establishing some landscaping:
The yard after we spread the straw: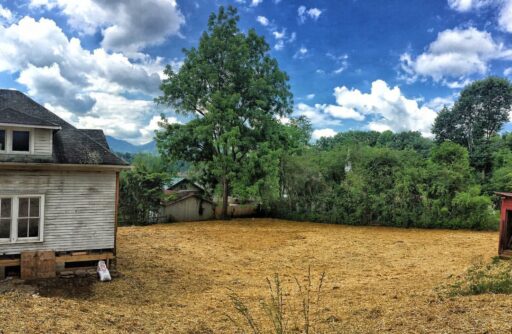 A little over a month later and the yard already looks great: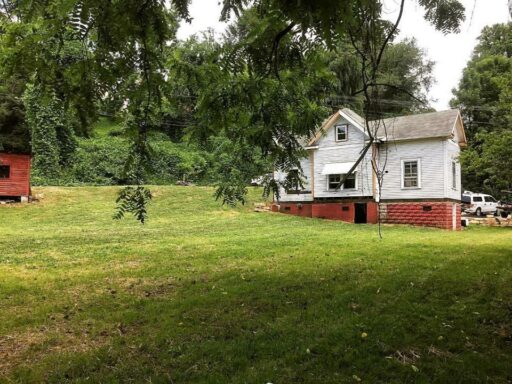 There's so much else going on but it's too much to write about all at once so I'll keep sharing in small bits. Click here to read all the posts on the farmhouse and it's interesting history!