These were the easiest little ornaments to make: tiny paint palette ornaments inspired by Bob Ross!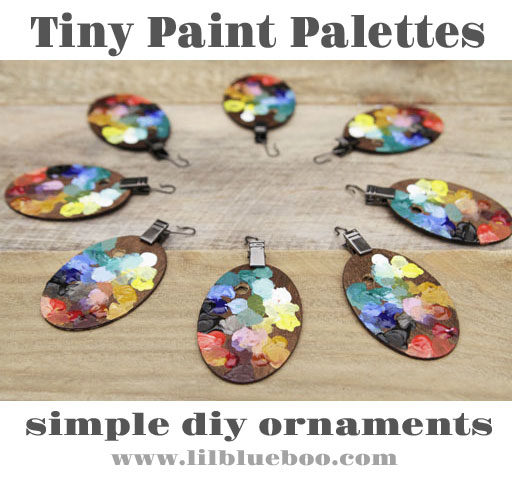 I love all the color they added to the tree this year: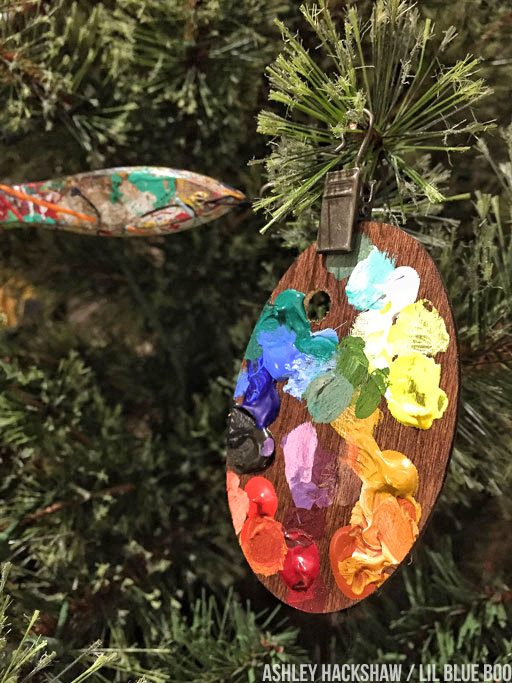 Easily made in an assembly line: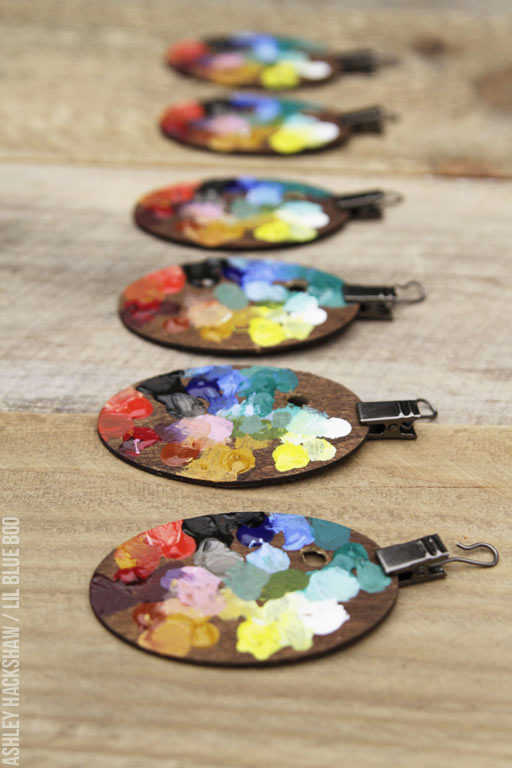 I started with a pack of these little unfinished wood disks from Michaels: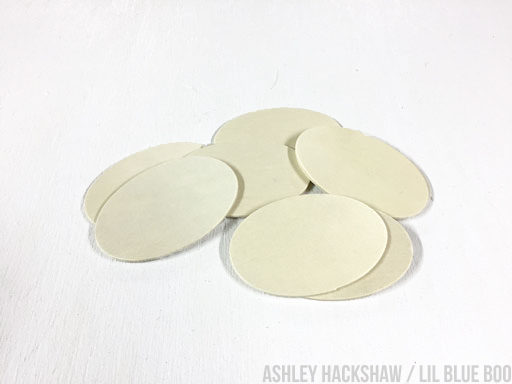 The first step was to age them by putting a thin layer of "Early American" Rustoleum stain on them: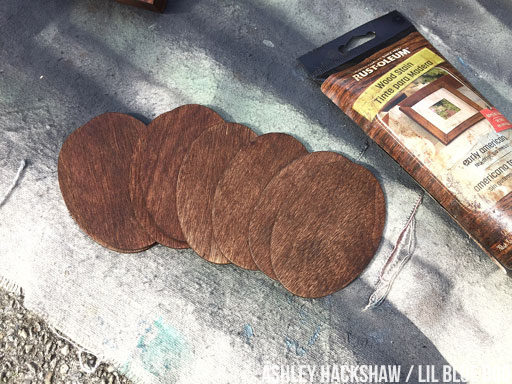 The next step (or you could do before staining) was to drill holes into the wood disks. You can use a regular drill for this step but I used a drill press and did them all at once: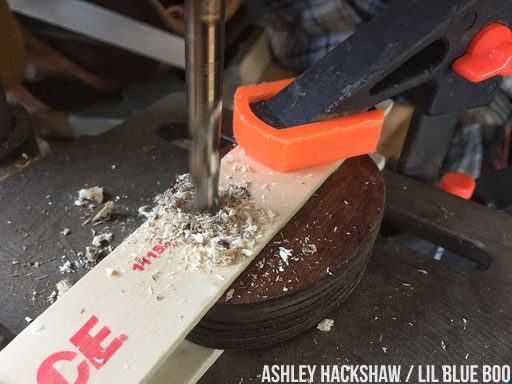 Painting palettes usually have the main colors around the outside and then the inside is used for mixing. I squeezed a small amount of acrylic paint straight from the tubes onto each palette. Then I mixed the in between colors off to the side because it's REALLY hard to mix on a palette for ants. I dabbed the mixed colors onto the palettes to give the effect needed: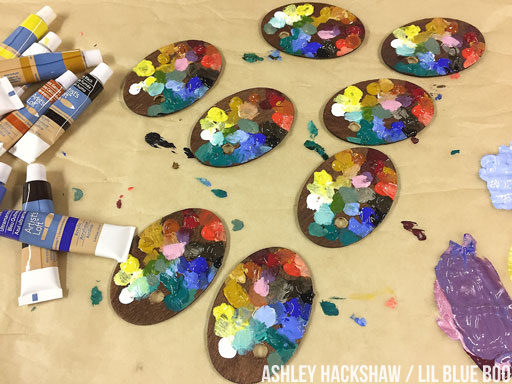 I let them dry overnight and added a little metal clip to each (found in the Tim Holtz scrapbooking section at Michaels):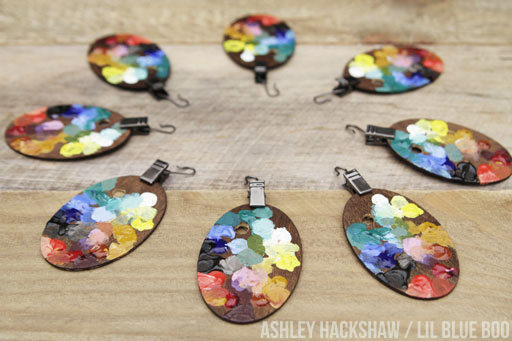 We don't make mistakes; we just have happy accidents. -Bob Ross
Check out the whole vintage art supply-themed tree below!
Vintage Art Supplies on a Christmas Tree – Michaels Makers Dream Tree Challenge 2017