When you take something completely apart it's inevitable that you are going to have to put it back together again. My last post was about how we updated the floor plan of the farmhouse. This post is all about putting the farmhouse back together – finishing the inside. Once all the framing was completed plumbing and electrical started to go in: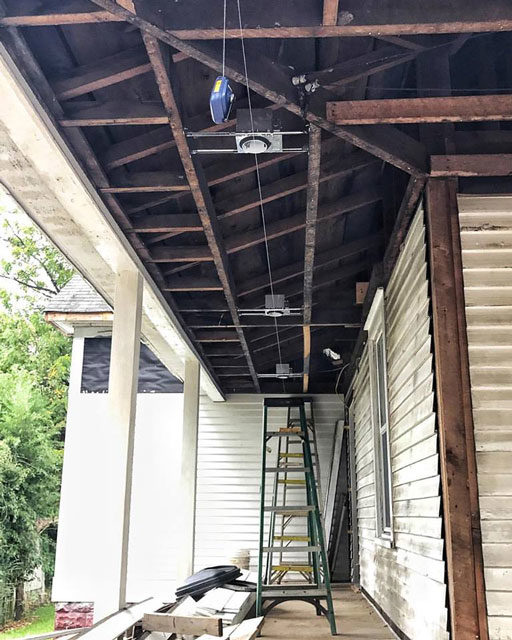 There was no insulation in the old farmhouse so we had eco-foam sprayed into every possible nook and cranny. I'm pretty sure that it's holding together the house now. Here's the foam in the new dining room…and the awesome new floor supports: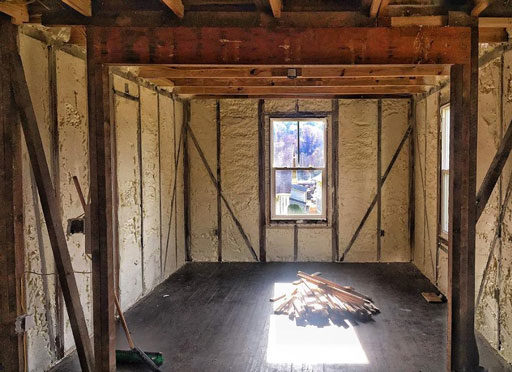 Once the insulation was completed the guys started putting up ceilings and walls using reclaimed wood we had been collecting. This is the dining room ceiling: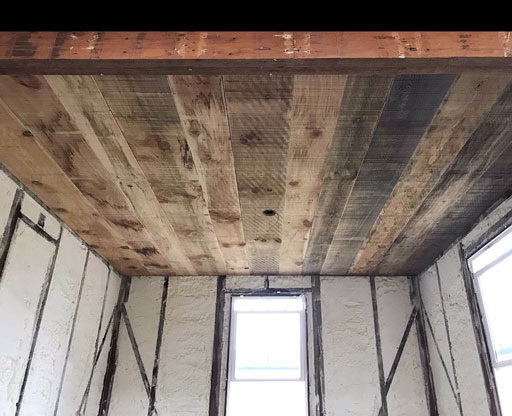 This old shiplap was also reclaimed, from an old house. Cleaning, sanding and priming all the shiplap took at least a full week!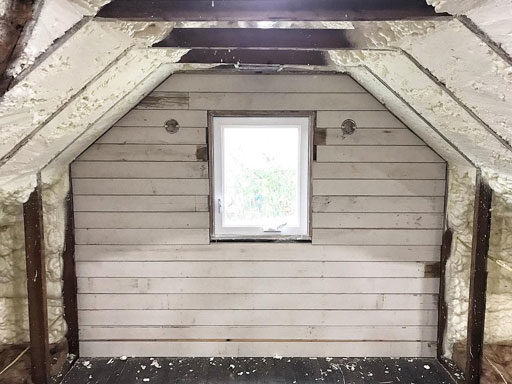 Brett and Jaime made all the window frames in Jaime's shop: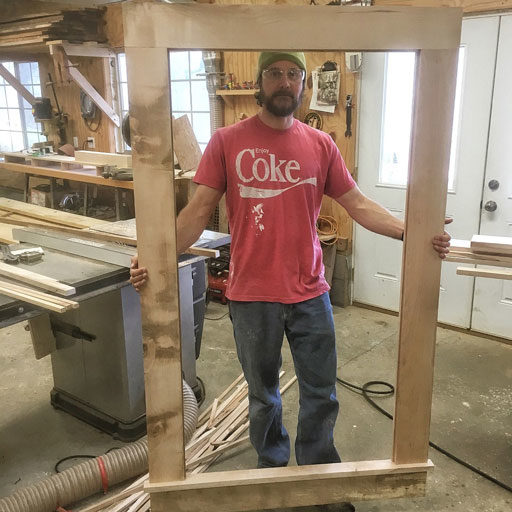 Before the window trim: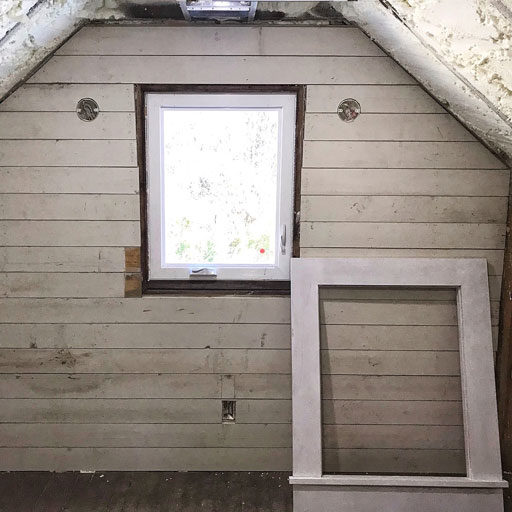 After the window trim: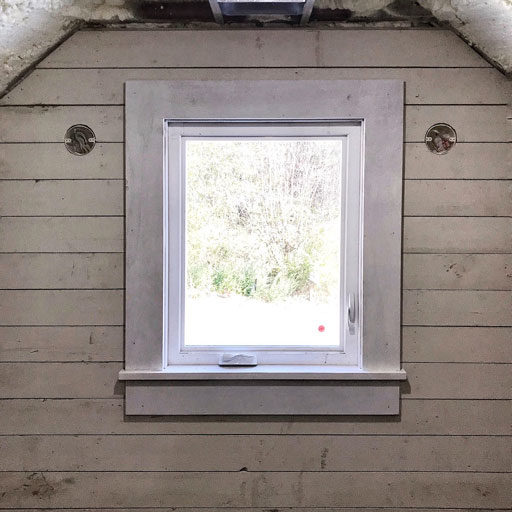 The ceilings are white pine that the guys made from local milled wood…it's light weight and looks great: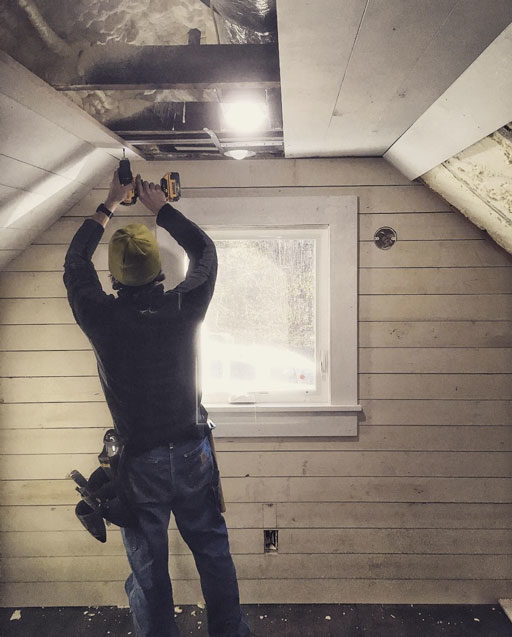 All of the old beadboard that was removed during demolition and was used in several places, including this small bedroom: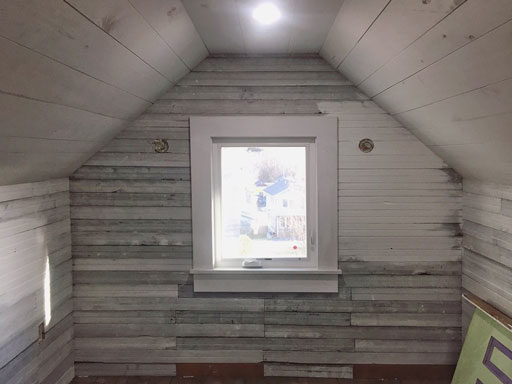 Beadboard on the ceiling of the porch:
Remember when we found the labeled pieces of beadboard from the 1920's?
At some point I stained the new front door:
Once all the shiplap walls and wood ceilings were put up it was time to drywall! The downstairs looking from the living room towards the kitchen and dining room: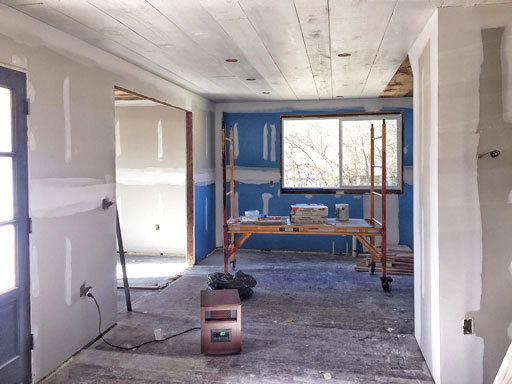 From the master bedroom looking into the master bathroom: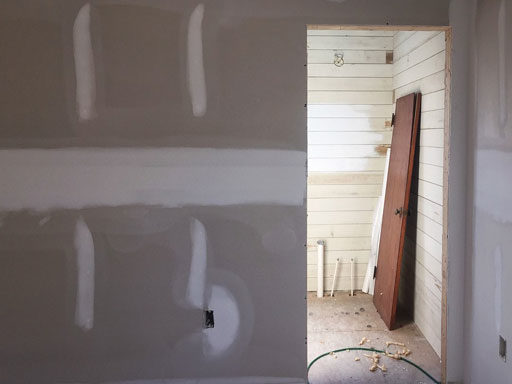 The upstairs landing: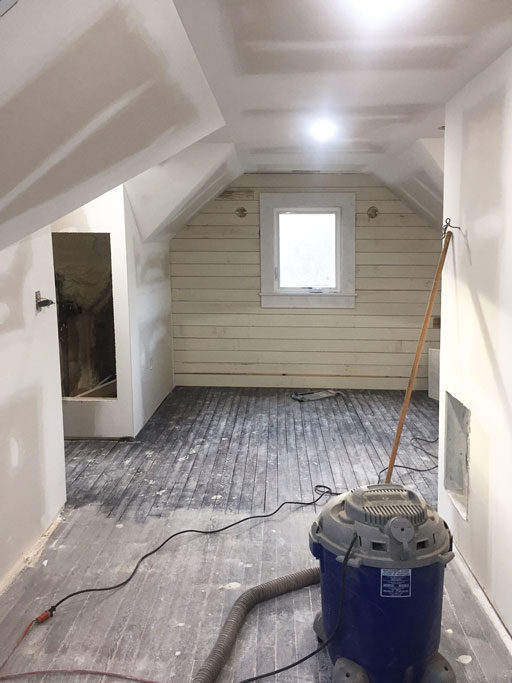 Me vacuuming drywall dust:
We had our first snow at the farmhouse earlier this year!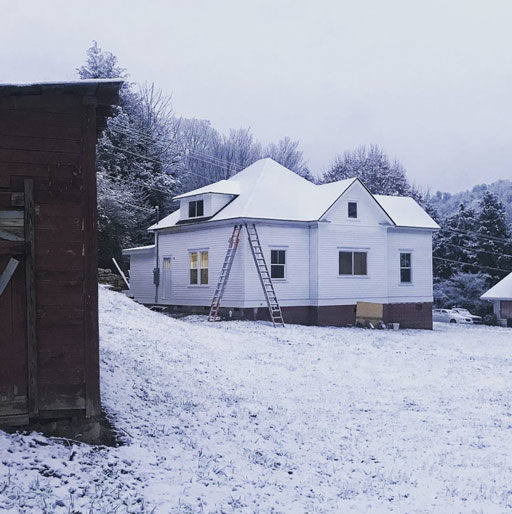 I made this chart a while back to visually show our progress…so this gets us up to end of January (click for larger version)! Catching up!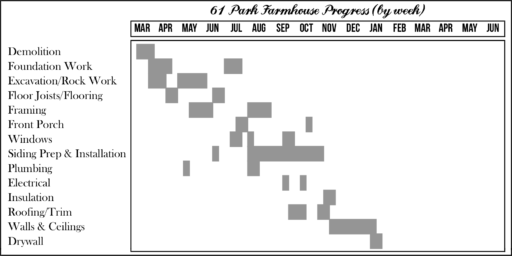 You can read more posts about the Sixty-One Park Farmhouse here and follow more progress on Instagram here (@sixtyonepark) and here (@lilblueboo).
Thanks so much for reading! Sixty-One Park will be a historic Airbnb starting this summer for those visiting Bryson City and the nearby Great Smoky Mountains National Park. I hope to have a calendar up soon!