I made these stamped quilt ornaments for the farmhouse tree this year using unfinished wood slice ornaments. It was a quick re-learning of geometry in the process! The wood slice ornaments were from Michaels: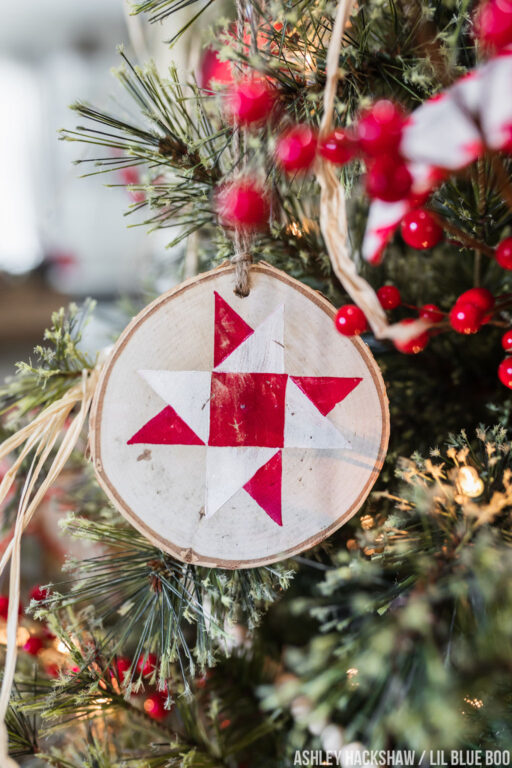 I made the stamps from Speedball speedy carve blocks because they are so easy to cut and shape. You could also cut some styrofoam to print with. Even a piece of potato or apple can make a temporary stamp! It might take a little bit of experimenting to get the size of the shapes right for each pattern but once you figure it out the stamping is the easy part. You can search the web for "simple quilt square patterns" to come up with a wide variety for your tree.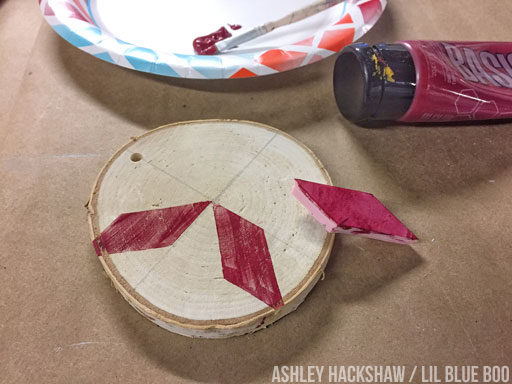 I used a small paintbrush to apply acrylic paint between stampings: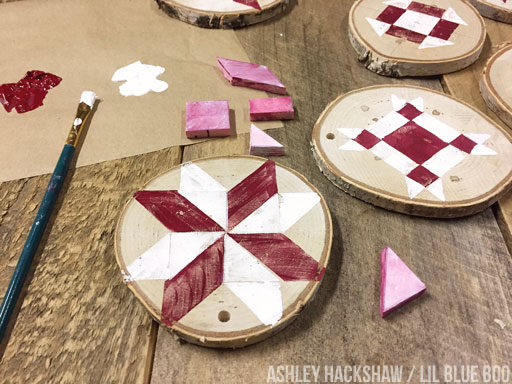 Here are a few ornaments in process: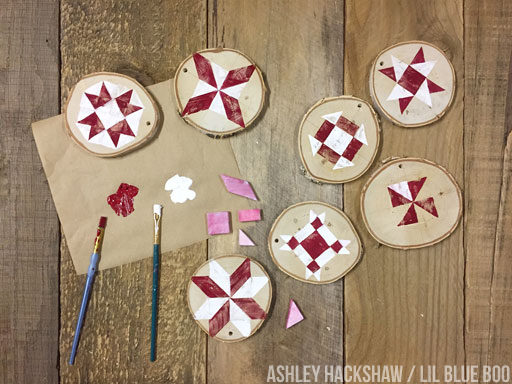 I went with a white and red print to keep with my tree theme: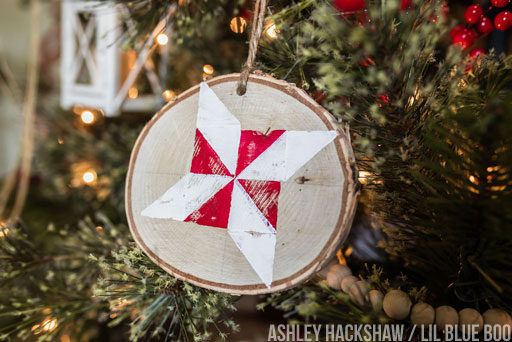 Quilts are an iconic farmhouse theme…I'm much better at stamping than sewing: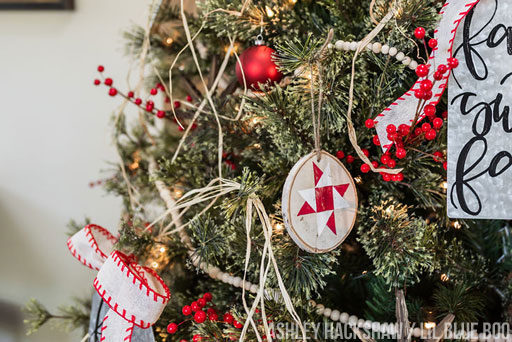 Patterns can range from very simple to complex: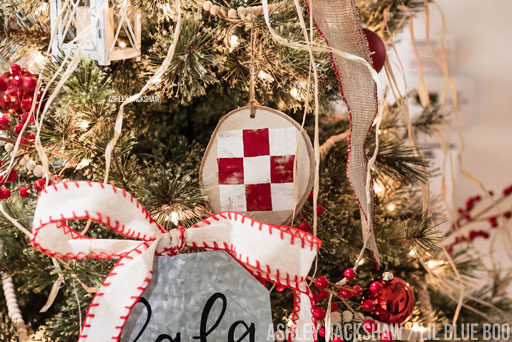 The finished ornaments on the tree: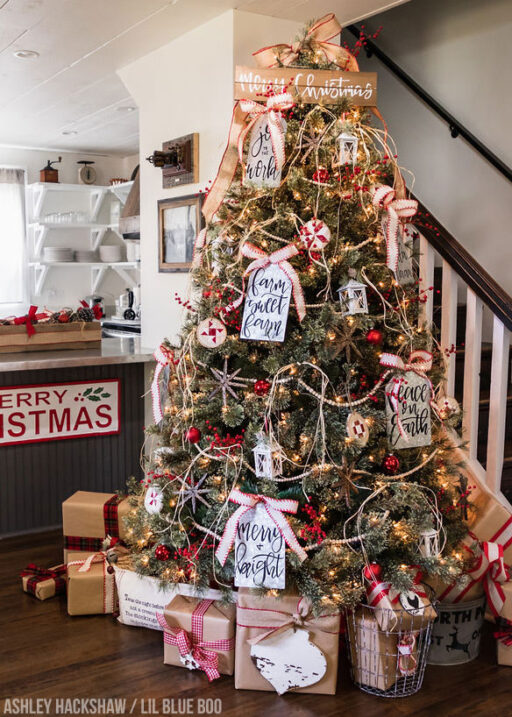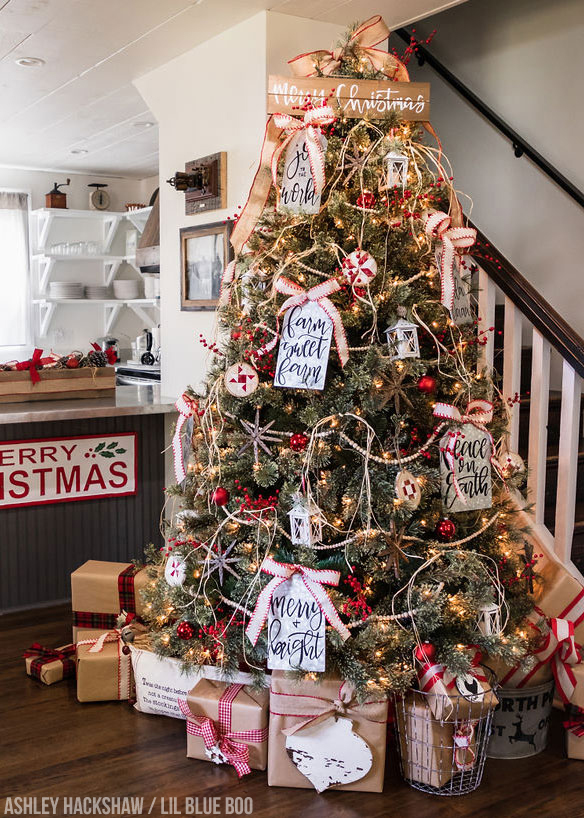 Visit my other Christmas tutorials here!