In the airport a few days ago…..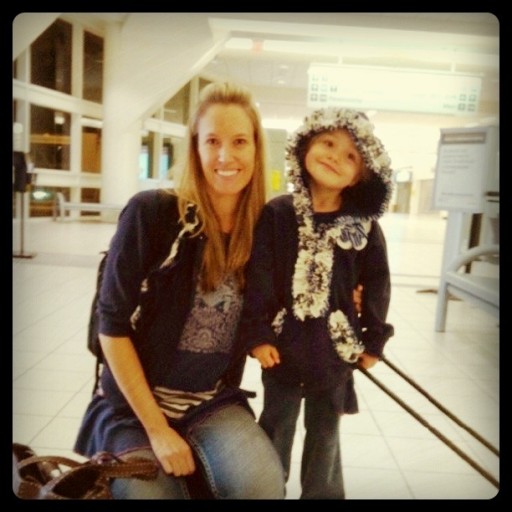 Hoodies: Evy's Tree
Dresses: Lil Blue Boo (Swiss Miss)
Her first time on a big girl bike!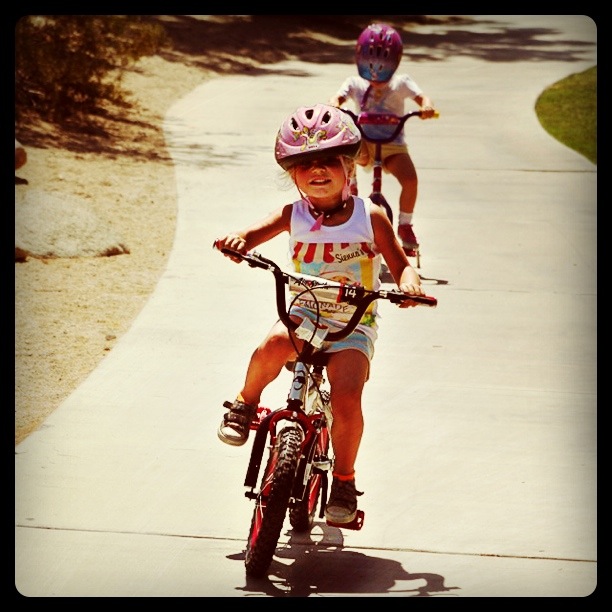 Shirt: Lemonade Stand by Vintage Lucy's
Shorts: Lil Blue Boo
Shoes: Payless Boys (and handpainted with graffiti)
Bike: Avigo "Bomber" Boys Bike
The cool part? She never had to use training wheels.  She got a Strider PRE-bike for Christmas and learned to coast and balance. Then the transition to a pedal bike with no training wheels was literally 2 minutes.
Last night we went to pick out her real bike….and the choice was between a pink bike with a baby papoose on the back and this cool bomber bike…..love that she chose the cool "shark" bike: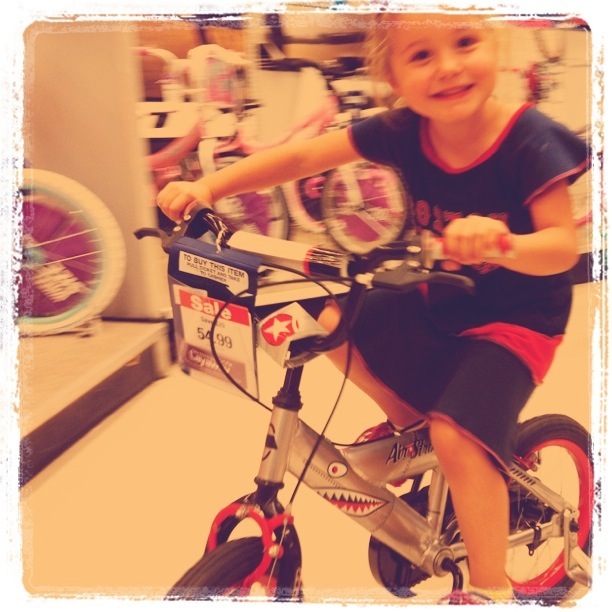 My sweeties:
Want to make the graffiti shoes Boo is wearing? Here's how: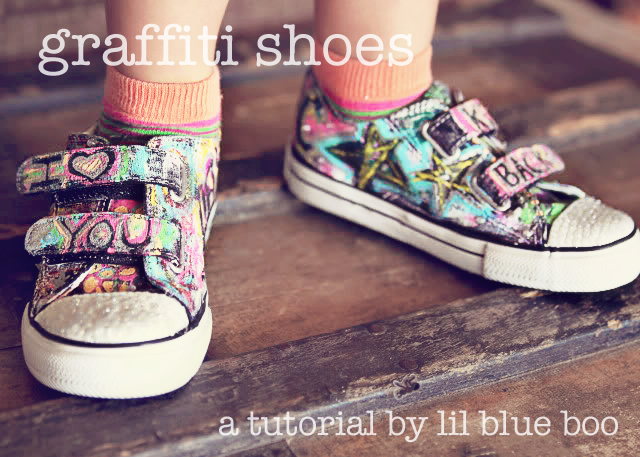 It's been a little windy in the desert lately.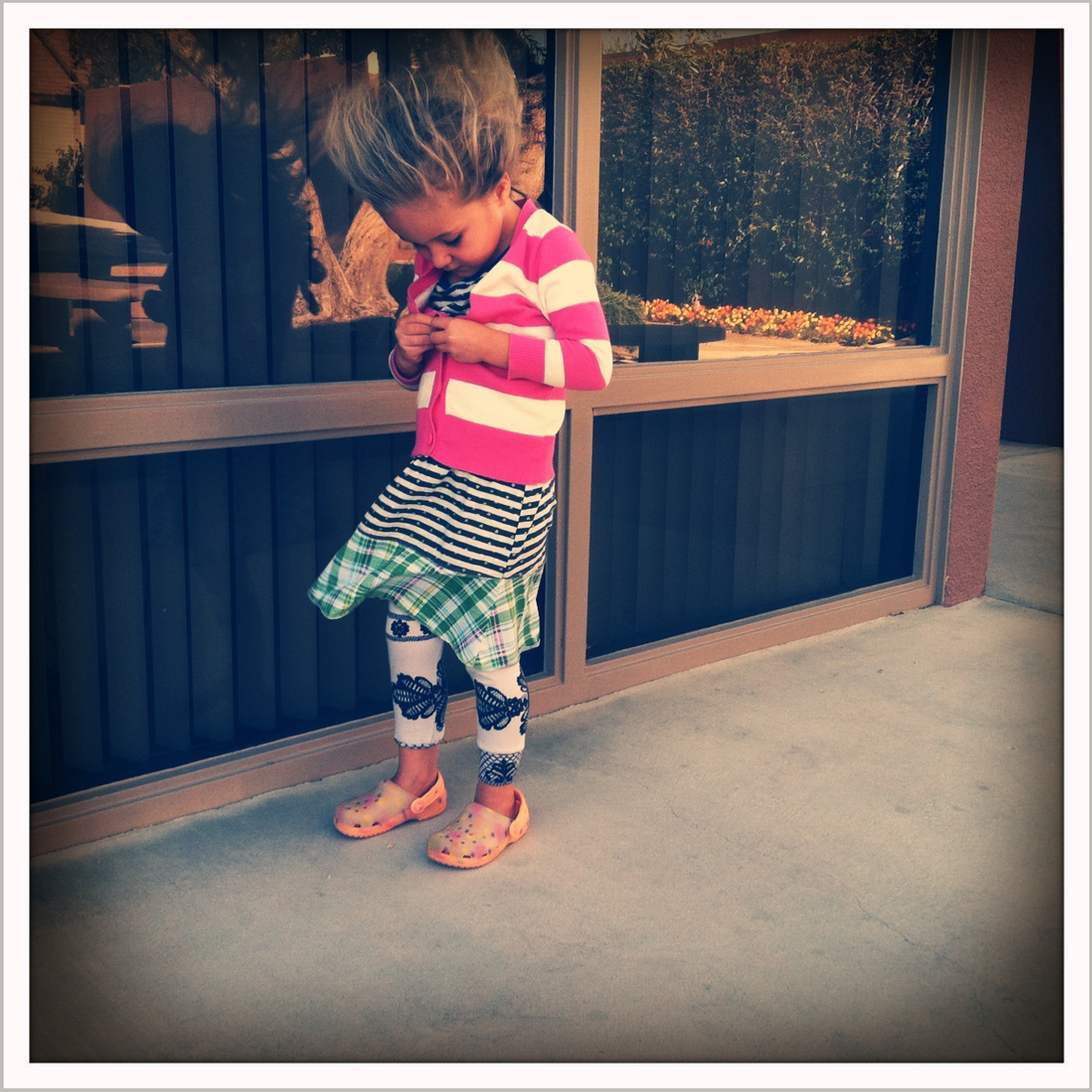 Cardigan: Cherokee by Target
Dress & Leggings: Lil Blue Boo
Shoes: Bubble Crocs
I don't think it's a secret that we have a slight obsession with Crocs. Boo loves them because they are comfortable and they keep her feet cool here in the desert. I love them because Boo can put them on by herself, she never gets any blisters, and they clean up to look perfectly new.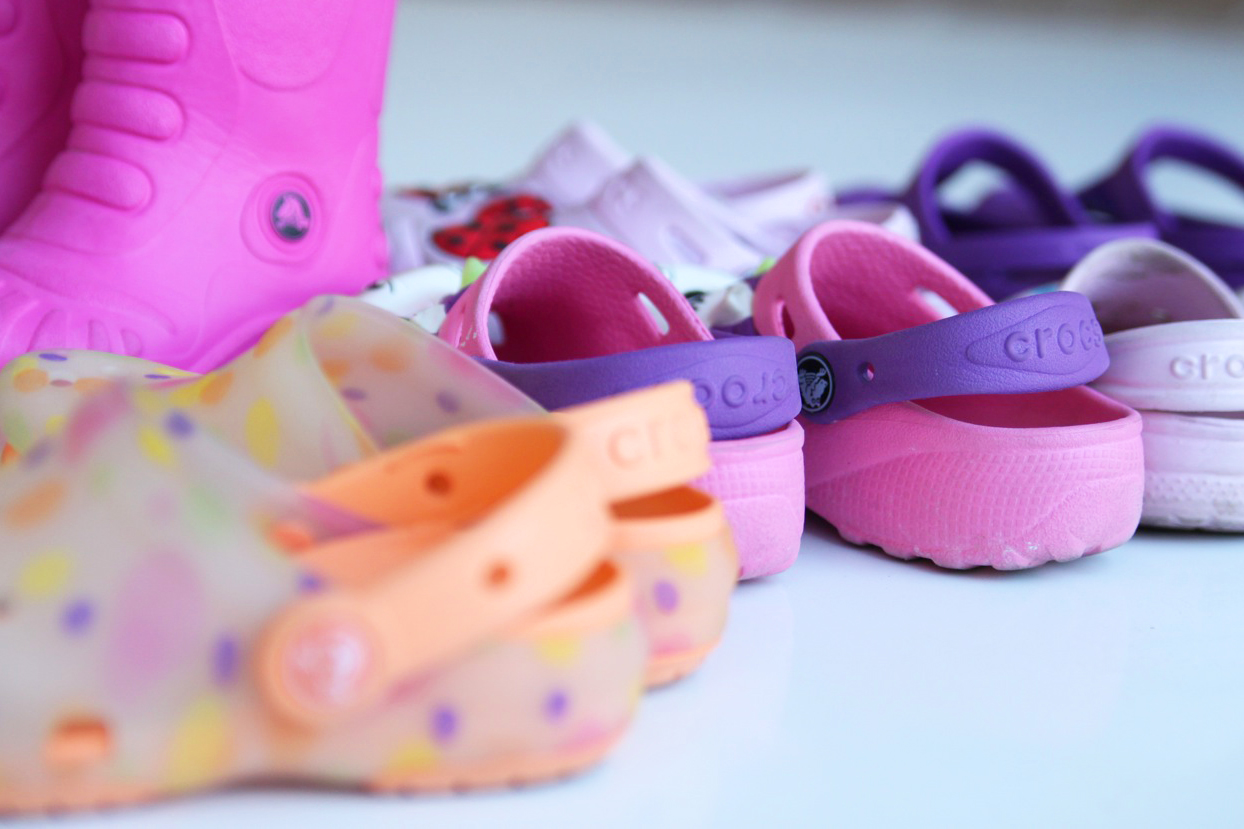 As soon as Boo's Crocs start to look a little dingy I take a Mr Clean Magic Eraser to them…..and then run them all through our dishwasher!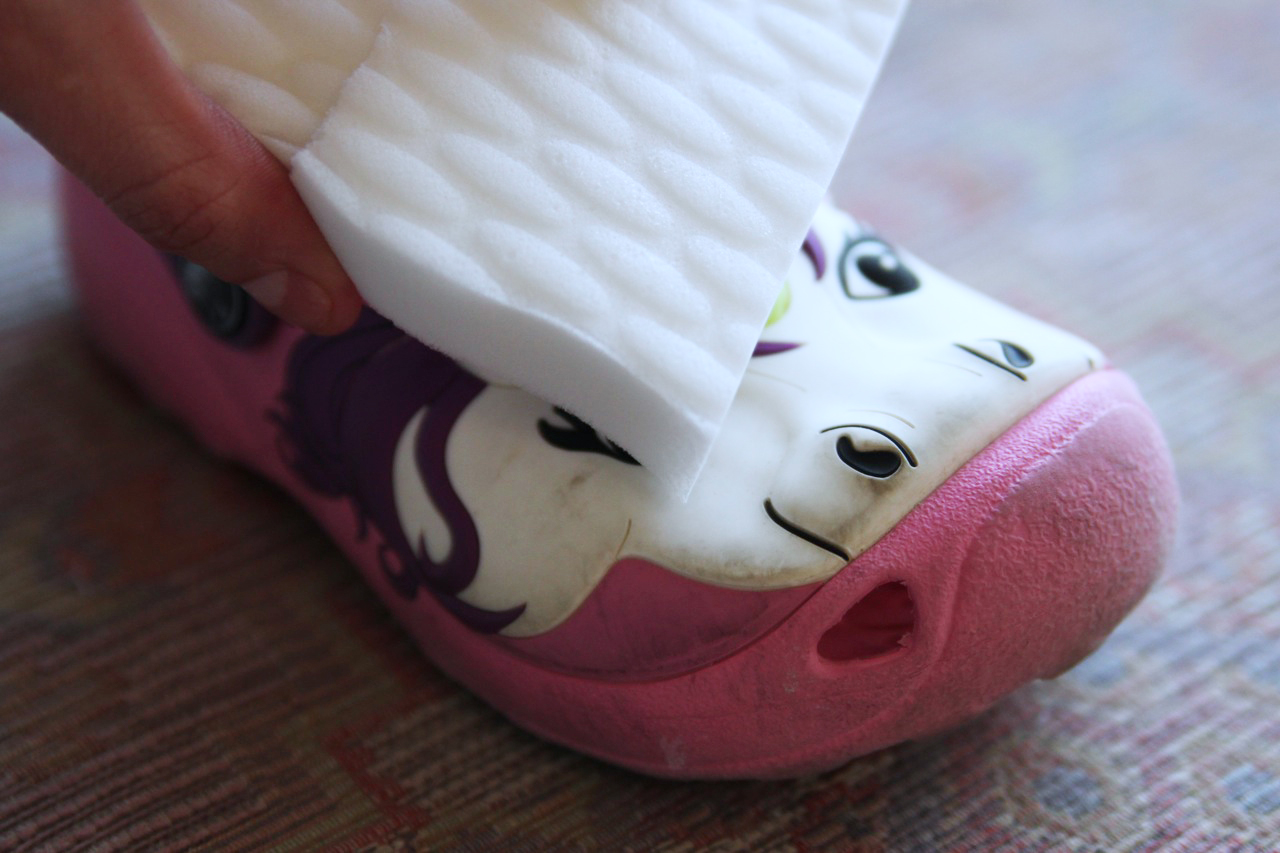 Crocs that are a year old still look brand new: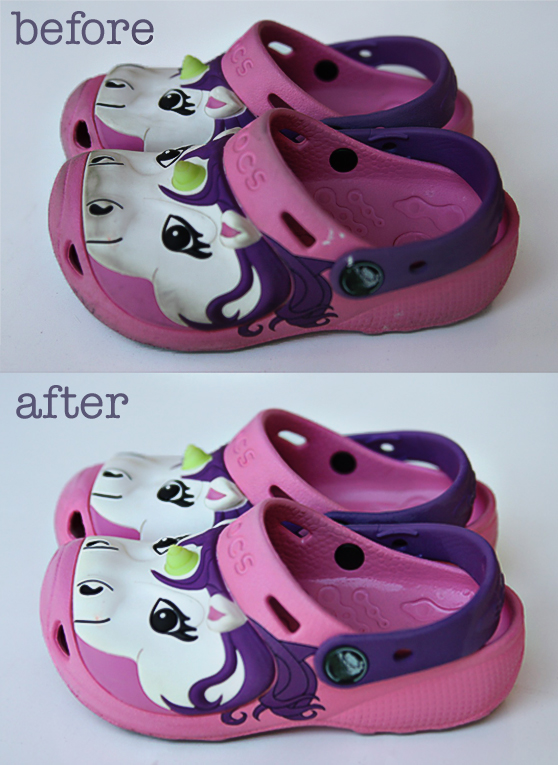 Our all time favorite Crocs? The rainboots…..but since it doesn't rain in the desert we refer to them as "Super Hero" boots: