Disclaimer: This post is sponsored by Disney Story. To find out more about this brand-new story-creation app – and how it puts the power of storytelling in your hands – click here.
Boo: I don't understand, why would someone BUILD a Tower of Terror?
Good question.  The things we do for entertainment, right?!  We spent the last 2 days at Disneyland and California Adventure. Twenty-two of us in total for my mother-in-law Gale's (Mimi) 60th birthday: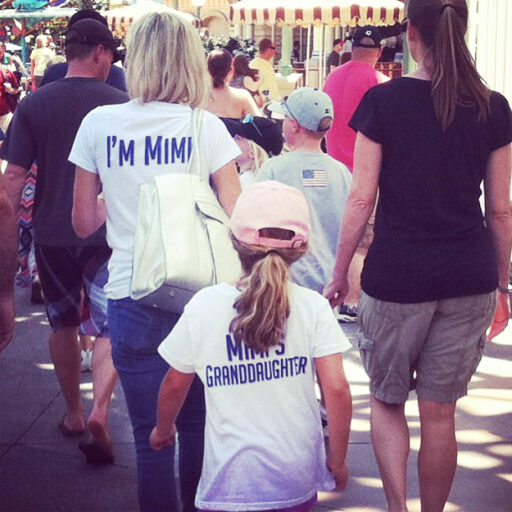 All twenty-two of us the day before we left for Disney….Lisa took a family photo for us….with all the grandchildren in their "Mimi's grand___" shirts: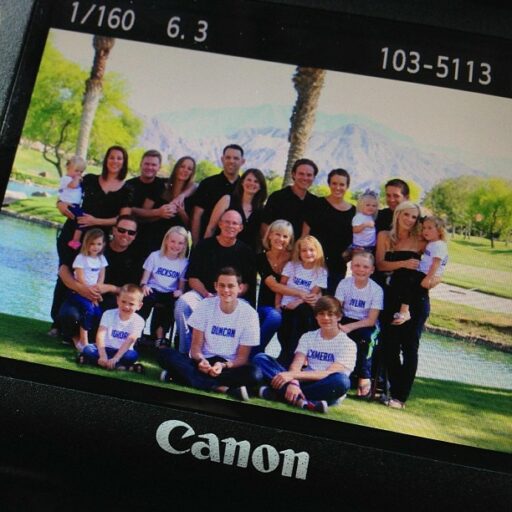 We spent the first day at California Adventure….where we went on some pretty tame rides. (Favorite: Soarin' over California) Boo doesn't really like rollercoasters or anything scary. She was so brave and tried out the rapids….and cried every time she got soaked (don't tell her I told you that!). It was so dramatic I couldn't stop laughing……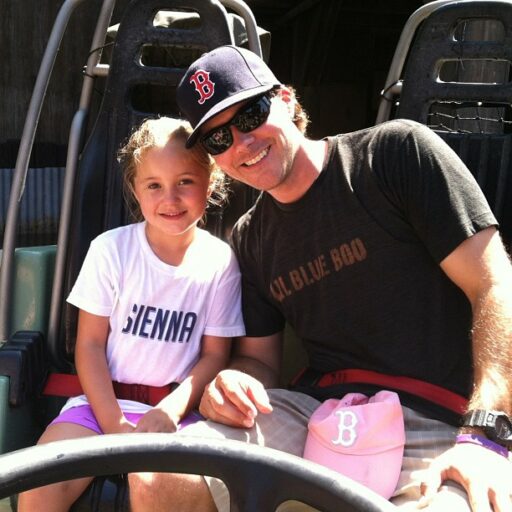 The second day was spent at Disney and due to a little cousin peer pressure Boo agreed to go on the Indiana Jones ride. I didn't even see any of the ride because I was trying to hold her and keep her calm. When we stopped she was literally hyperventilating and through her tears she cried:
I just had a REAL heart attack.
A little later she wanted to try Splash Mountain….the first time was scary but then she decided she wanted to do it again so that she could get her photo taken again (the first time you couldn't see her in the back)….somehow I was tricked into being in the front. I was so worried about her you can see I tried to hold onto her…..but then if you look closely she's smiling and making a "hang loose" symbol with her left hand.  She was determined to be caught on camera with a smile on her face: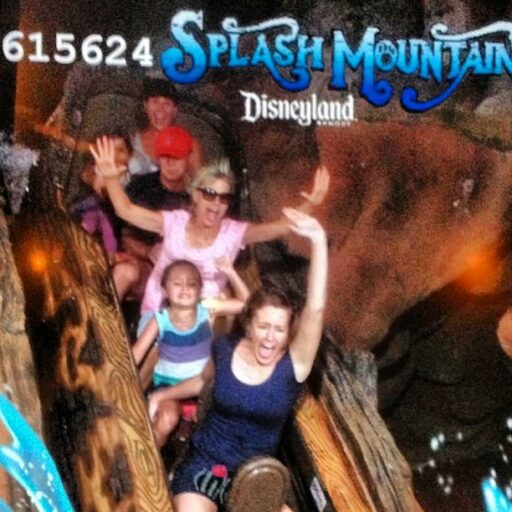 It's hard keeping up with her 5 boy cousins….they are all so brave and fearless.  Boo is so sensitive and doesn't trust machinery (like her mother). But she was so happy just to be with all of them…and they include her in everything. She stays close with my nephew Jackson because he has such pretty blonde hair and doesn't mind when Boo calls him "she" lol…..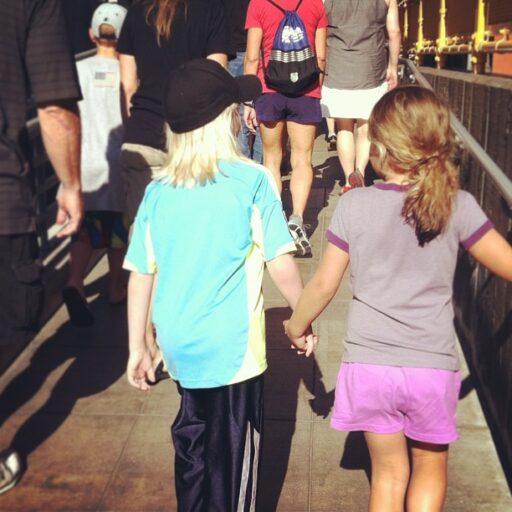 We had a blast.  And you know I love statistics so….
10 cousins
4 bottles of sunblock
3 lost pairs of sunglasses
40 Frappucinos
124 Disney Meals
220 Fast Passes
200 total miles walked
….and then we headed home.
I put together a short story of our 2 days at Disney using the new Disney Story App…check it out here...it's a fun way to share multiple photos with family and friends and add captions:


Download the Disney Story app from iTunes  – for FREE – right here!
Disney Story Twitter
Disney Story Facebook