Boo and I are spending some time in the mountains of NC with my mother. I packed a few samples from part of our new fall line for Boo to try out (so you only get to see one color palette…..the rest will have to be a surprise).  I was able to snap a few photos while she tried out her new slingshot:
This season we've focused on layering, comfort and options…..the skirt below reverses to a black and purple plaid:
So many pieces that coordinate and are interchangeable: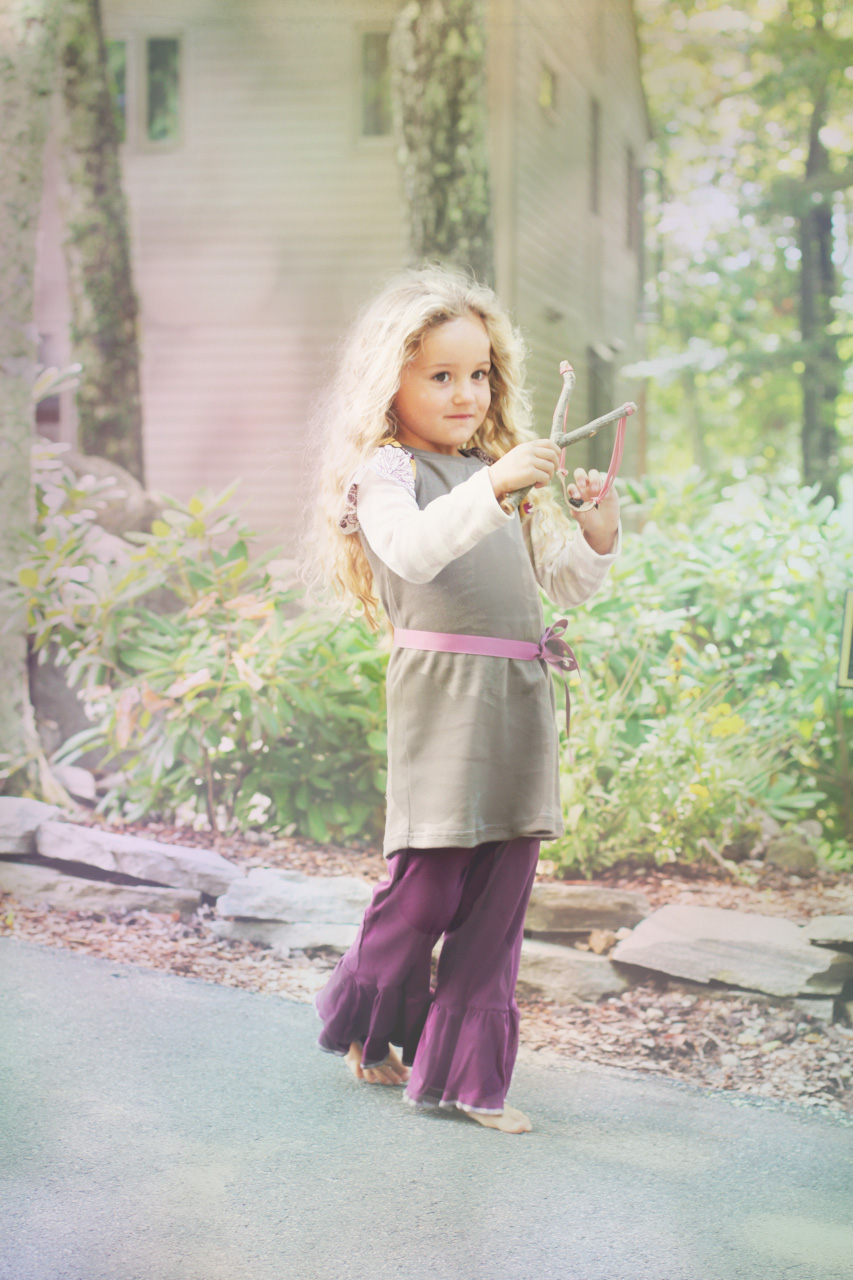 And as always…..clothing that stretches across multiple sizes and seasons: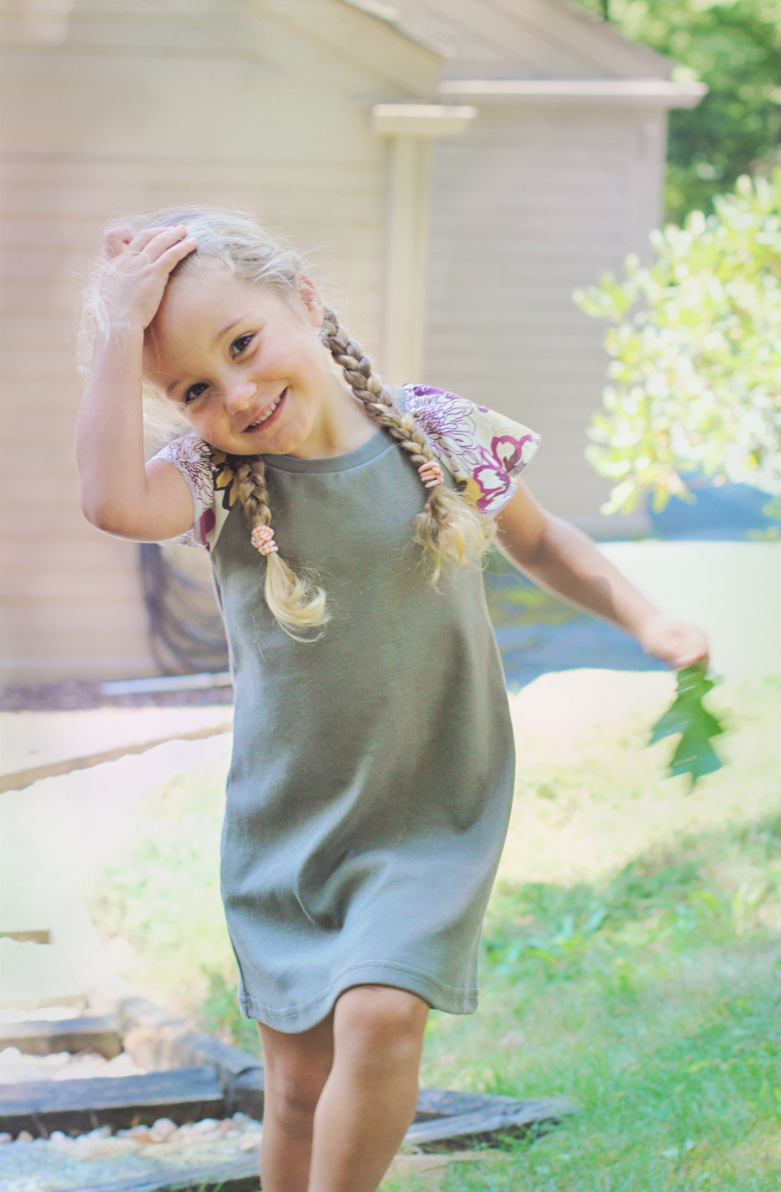 Full collection will be available to order at the end of August!  Stay tuned! Hair accessories by Perfectly Perrywinkle.