Clingman's Dome is the highest point in the Great Smoky Mountains National Park at 6,643 feet. On clear days you can see almost 100 miles from the concrete observation tower, but it's alway hit or miss whether the day will be clear enough to see anything at all from that high up. I always tell people to go up to the tower regardless of the weather…but make sure to take lots of warm clothing because the temperature drop can be almost 20 to 30 degrees different from the bottom of the mountain to the top.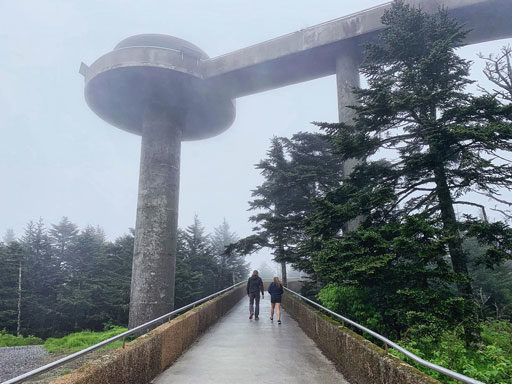 The observation tower was built in 1959. Its modern helical shape was not without controversy but architect Hubert Bebb's design was eventually embraced for its well thought-out reasons: the gradual decline of the ramp allowed for easier accessibility and the tower had a smaller physical footprint. The design of the concrete tower would compliment the landscape and allow the public to gradually walk up through the trees. The forest was let almost completely intact during the construction and the structure was almost more cost effective and urable. The previous tower had been built from wood and in the harsh environment had only lasted 15 years.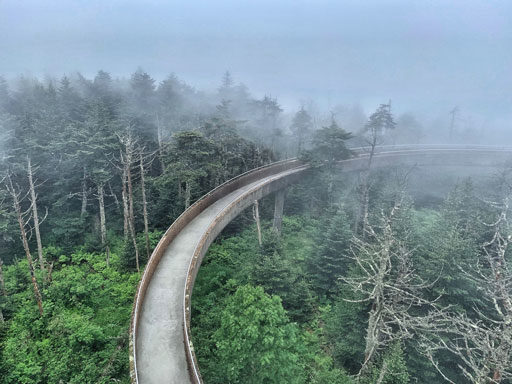 The trail is paved from the parking lot to the Dome but it's very steep. It's a half a mile but there are benches every 1/10th of a mile to rest if you need to. If it's foggy it's still a great trip because there's so much to see on the sides of the trail that I might not notice otherwise.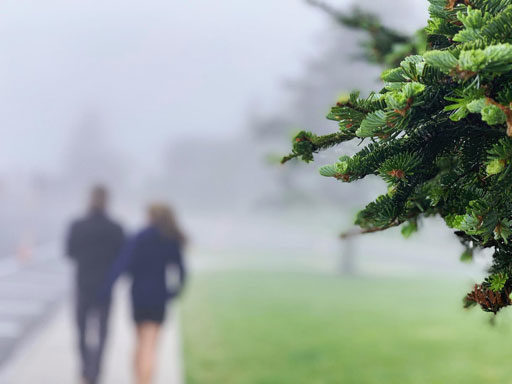 Like the beautiful new growth on this spruce-fir tree: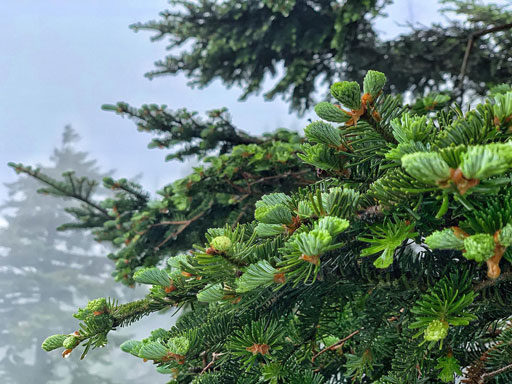 And the pattern on this leaf: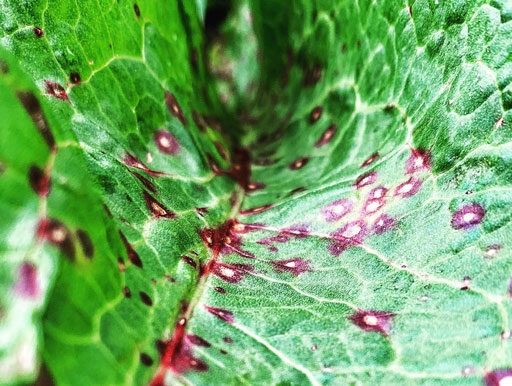 And this centipede: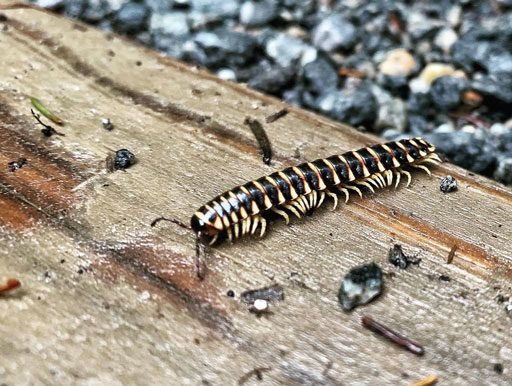 And this little snail: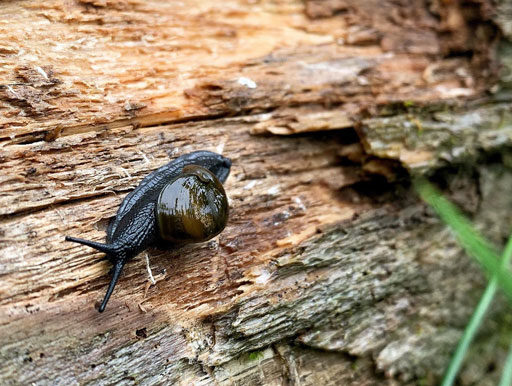 And this daddy long-leg: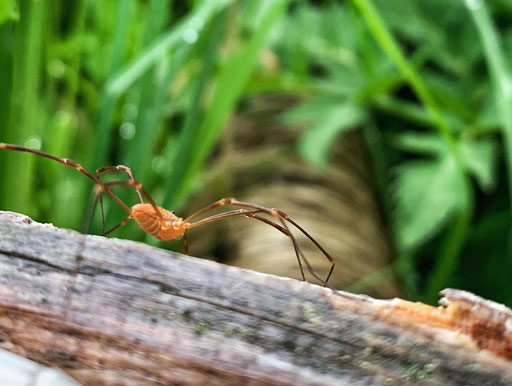 Or this fuchsia colored elderberry branch: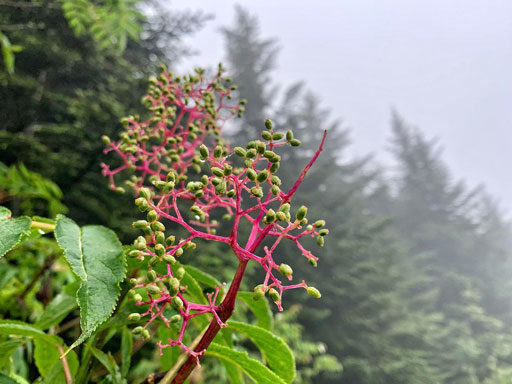 Or water droplets on the grass: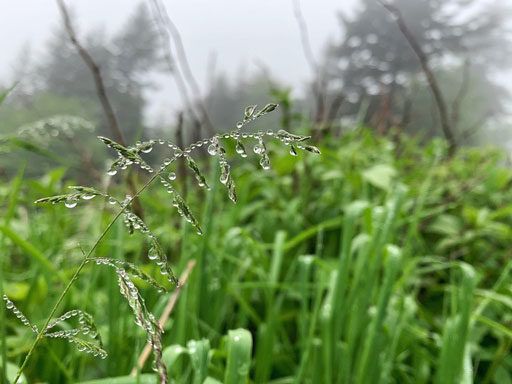 Or the pattern in this decaying wood: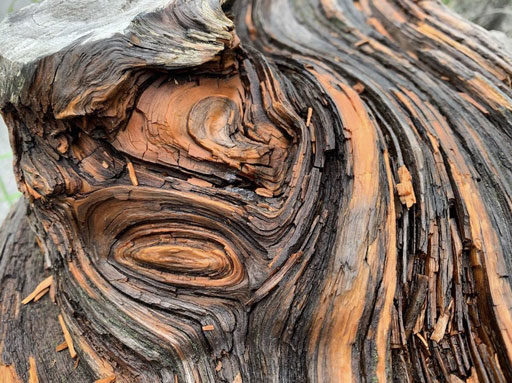 This last time we went up to Clingman's it was Brett's birthday so we took a picnic lunch: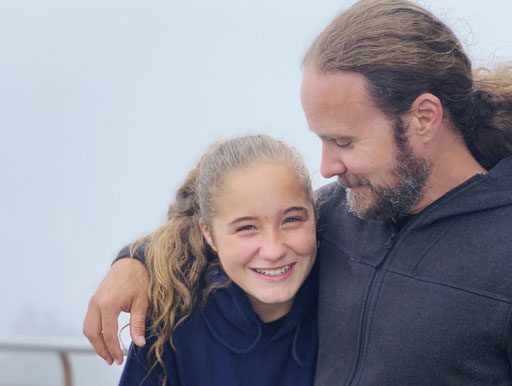 Up at the top of the tower we stood there with clouds passing through us…leaving drops of dew behind: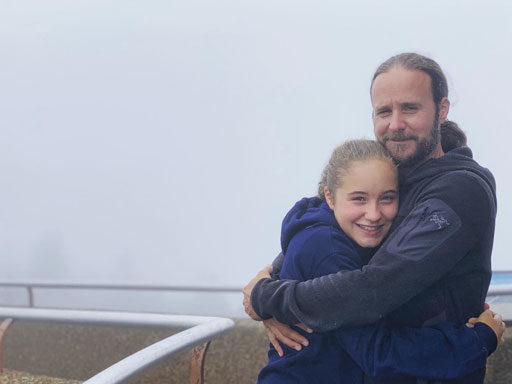 It takes about an hour to get to the top of Clingman's Dome from Bryson City, but it's a beautiful 35 mile drive through the national park and you are sure to see a few elk, turkeys and other wildlife.
For more of my favorite places in the Smoky Mountains and Western NC click here!