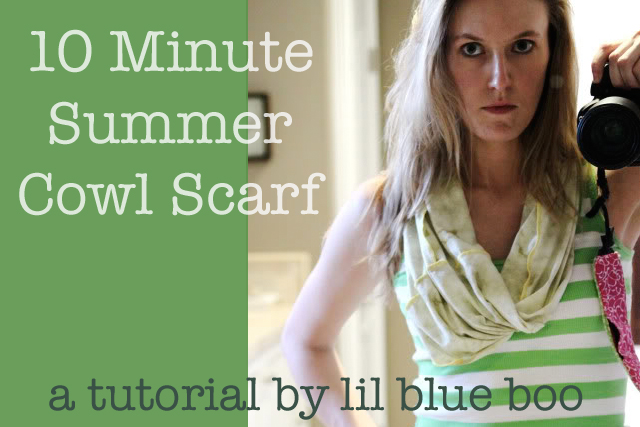 My desert wardrobe gets a little boring: tank top, jeans and flip flops….year round.
I made this easy cowl scarf out of some taupe tie dyed knit to spruce it up a bit.
First, I cut 2 long strips of knit, each measuring about 36″ x 8″: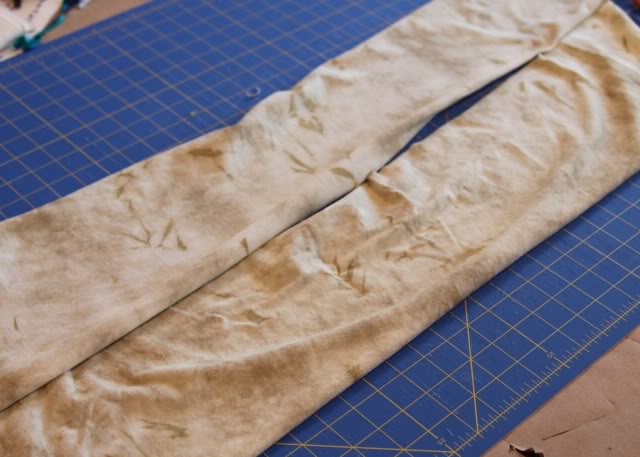 I used my serger to sew the long sides together with contrasting bright thread: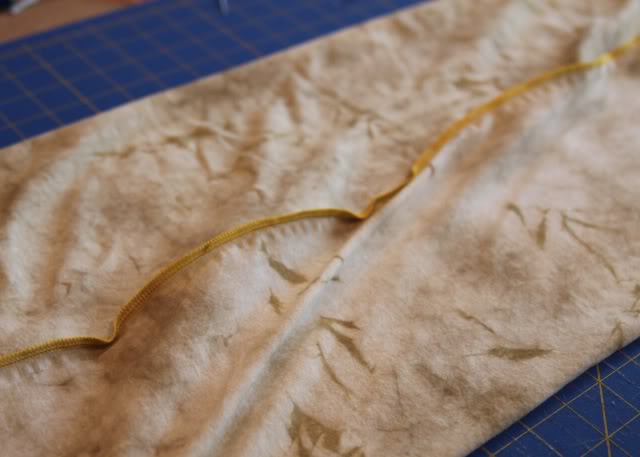 Next, I twisted the scarf in the center, matched up the ends and sewed them together: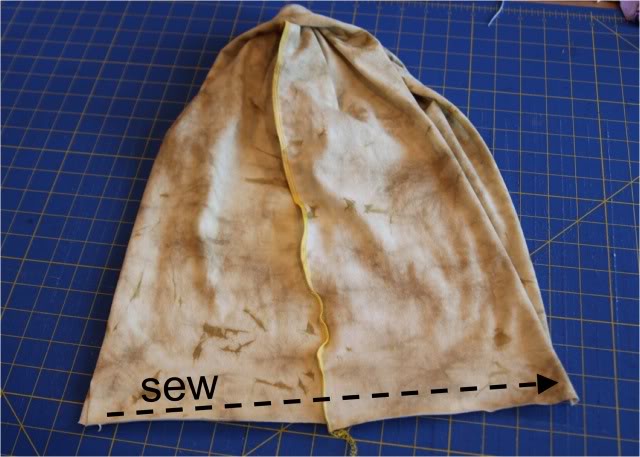 Lastly, I used my serger to finish all the way around the edge of the scarf: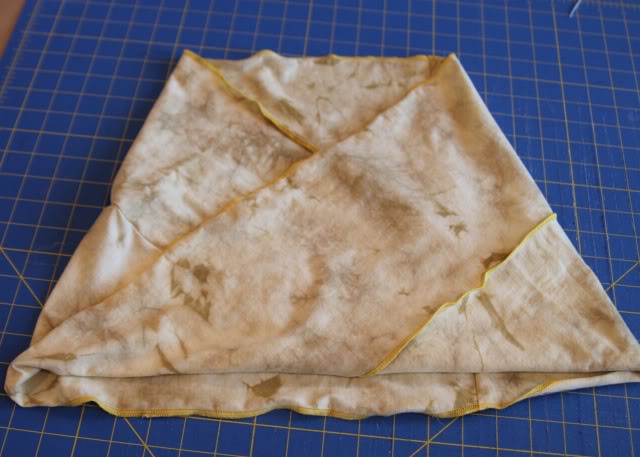 Easy! Mix it up by using contrasting fabrics for each strip!