We are so excited to have Ashley Ann from Under the Sycamore kick off Round II of WWYM (What would YOU make?)! We first introduced Ashley Ann on the Lil Blue Boo blog when she was a guest writer during our Two Weeks of Photography where she shared tips on taking better photos with your point and shoot camera. Under the Sycamore is filled with Ashley Ann's beautiful photos and photography tips, along with some of the prettiest crafts and tutorials. She contributes to Design*Sponge and Design Aglow and her DIY projects never cease to amaze.
Please welcome Ashley Ann of Under the Sycamore!
It took me what seemed like forever to come up with an idea on what to make after receiving the fabric. I liked the fabric as it was, but chose to over dye it just a bit with teal, hoping for some inspiration to come during that process. Even after tinting it a bit, I just couldn't come up with an idea on what to make. If I knew how to sew, I could have made all kinds of cute things…which I am sure those other amazing bloggers did with theirs! One afternoon I was wiping a water ring from my drink off the table, and knew what to make – SIMPLE COASTERS! This is a project for those of us that like to pretend we know how to sew…but really just fake it well!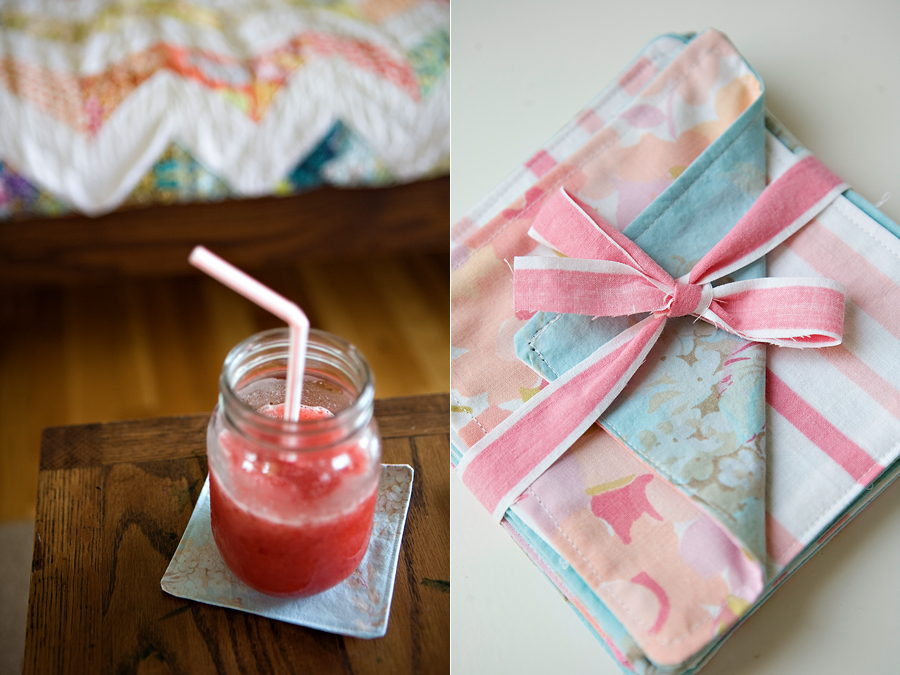 [Read more…]