I'm so excited to introduce Mique from 30 Days with her creation for WWYM I (What Would You Make)! Mique has so many great ideas over at her blog 30 Days and I love her printables! I love that her projects are so diverse…..cooking, decorating, tutorials, parties etc! Make sure to check out all of Mique's awesomeness today!
************
I'm Mique from 30days. I was beyond flattered that Ashley asked me to play along for this challenge. I have been a long time fan of Lil Blue Boo and am also in great company! I came up with a few different ideas. And I tried to make them…. they didn't work!! But I love the end result.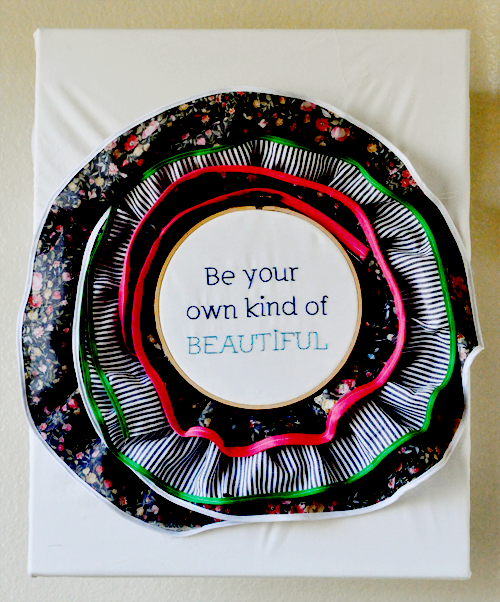 My finished product is an 11×17 canvas with ruffled flower a stitched quote (that I love) framed on a painted embroidery hoop. Say that 3 times fast, dare ya! I put all my loves into this project- the fabric, vintage binding from an antique mall, hand stitching, ruffles, and a quote.
I thought it appropriate for my nine year old to hold the canvas- I am determined to make sure she is her own kind of beautiful! I made this project with my craft room in mind but I think it might hang in her room now instead.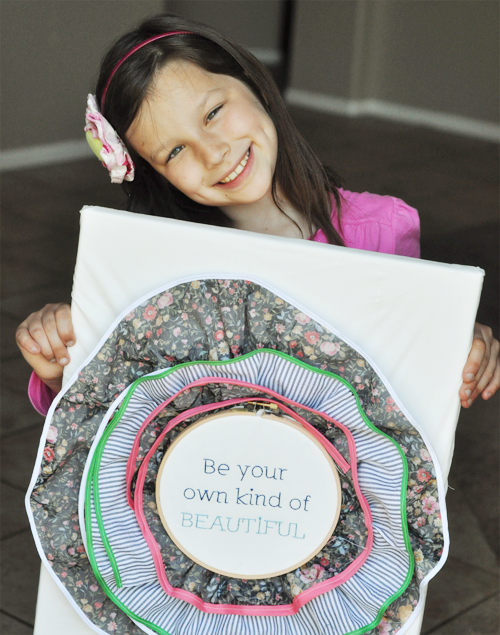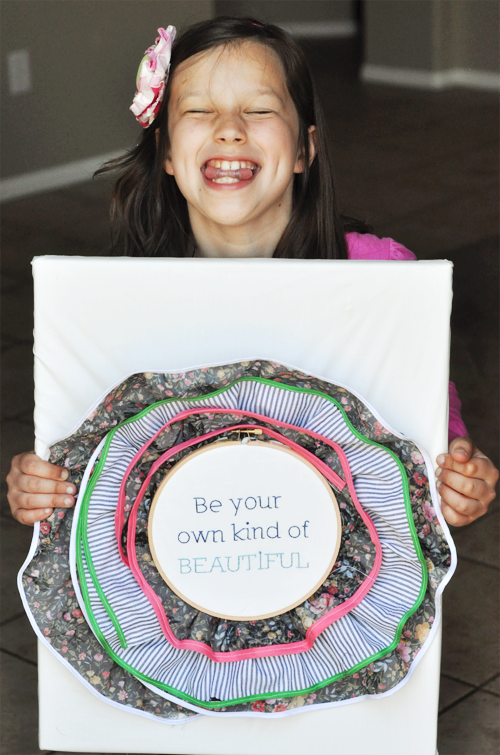 Hop on over to 30days for a "Be your own kind of beautiful" printable.
Thank you Ashley for such a fun creative challenge!
Thank you so much Mique! I love your take on this challenge!
Stay tuned for another creation using the same fabric tomorrow by
Katy from No Big Dill!