**Note: Choose Joy Necklaces are now in the shop!**
Choose Joy first become my daily mantra after the unexpected death of my father on a trip overseas earlier this year. My dad had left behind a torn out devotional page on top of the papers in his office that read "Choose Joy" on the top. It was my turning point in the days following his death: everything is going to be okay.
Since my father's passing I've had a miscarriage, a traumatic emergency hysterectomy, cancerous cells invade my body, and now I'm undergoing chemotherapy with no definitive end. I decided from day 1 that I would Choose Joy everyday and no matter what the outcome: everything is going to be okay.
You can read about my journey here.

Life can be hard….there's financial trouble, difficult relationships, health problems, death etc…..but everyday I have a choice: I can let these things bring me down……or I can Choose Joy and just be thankful that I'm here.
I can CHOOSE.
Don't get me wrong, I do have some not-so-great days……and sometimes I just need a reminder……so the purple Choose Joy bracelets were born. One day I was at Starbucks and the guy who filled my order said that I was the first person that had smiled at him all morning. I gave him my bracelet and said that it was my reminder to be joyful. A simple thing gave us a connection….a smile. It also was a reminder that my attitude, whether good or bad, will impact others: whether it's my friends and family, the clerk at the grocery store or a random person in line at the ATM. I carry a pack of the bracelets with me always and hand them out to people I meet as I go.
I don't know how many people's lives the bracelets will change but I know that such a simple message has changed mine.
You can purchase a pack of 20 in the Lil Blue Boo shop…..they are not for profit, I just charge to cover the cost of the bracelets and the shipping. The backs of the bracelets have a link to this site so that people can read the background and hopefully find some inspiration.

If you would like to include information about Choose Joy when you hand out your wristbands you can click the image below to download the PDF. Just print and cut!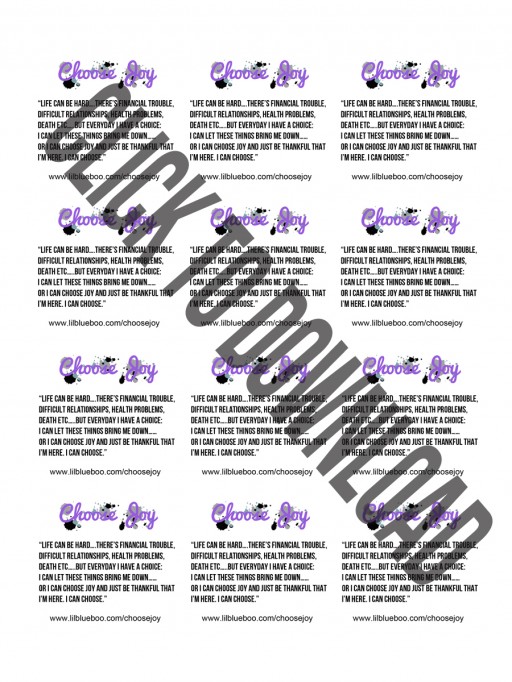 Feel free to grab a button too (just drag it to your desktop or right click) and link to this page!

Boo chose the color purple and the paint splatters are a reminder that we are all perfectly imperfect. Please let me know if you have any suggestions for inspirational sites and quotes for us to add!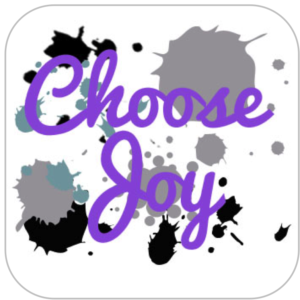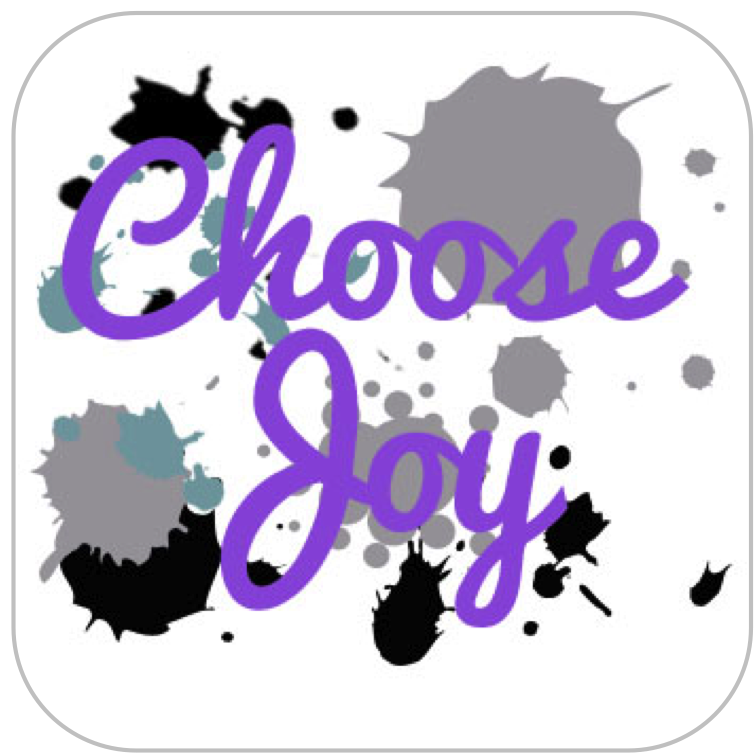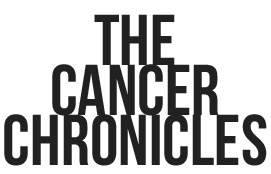 Who's wearing Choose Joy bracelets?
My sister Perry and her friend Tommy Thayer (of KISS):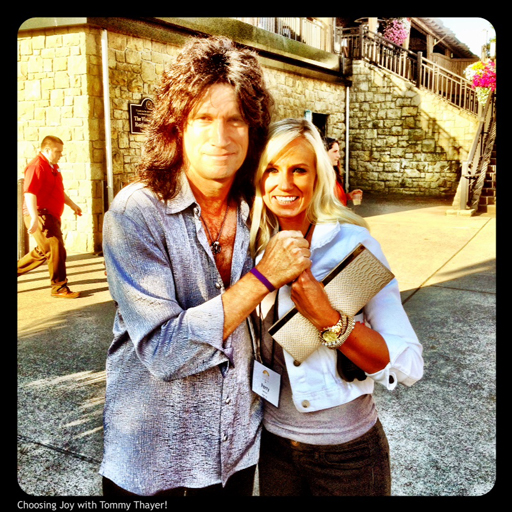 Tommy Thayer and Jack Blades: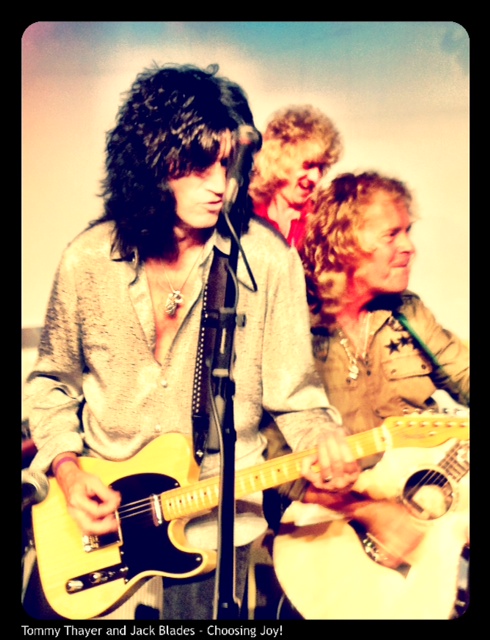 Robby Krieger of The Doors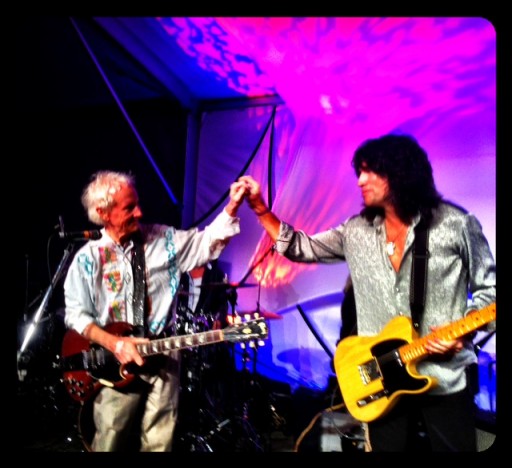 Will Evankovich: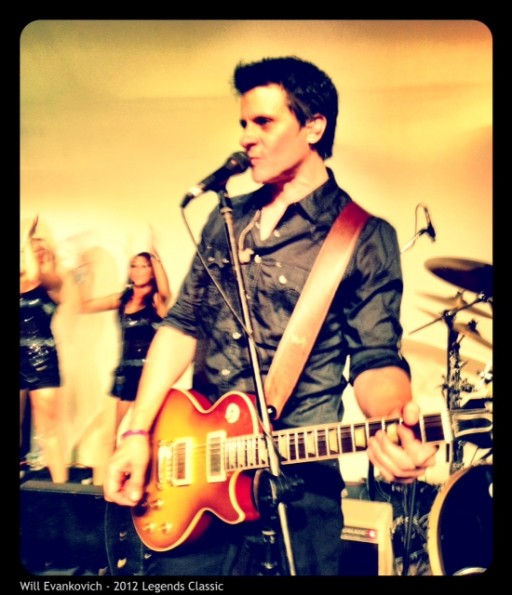 Ric Flair: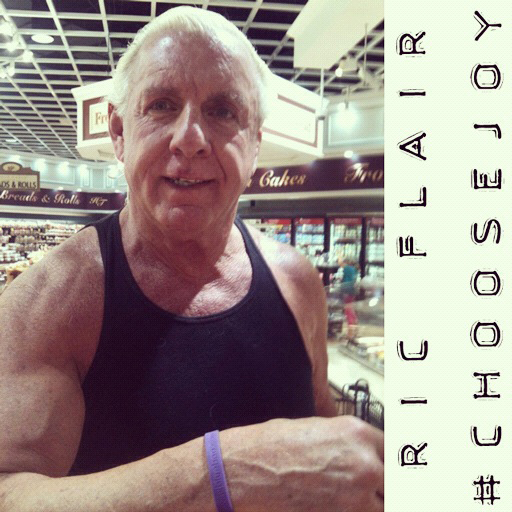 Gary LeVox, lead singer of Rascal Flatts: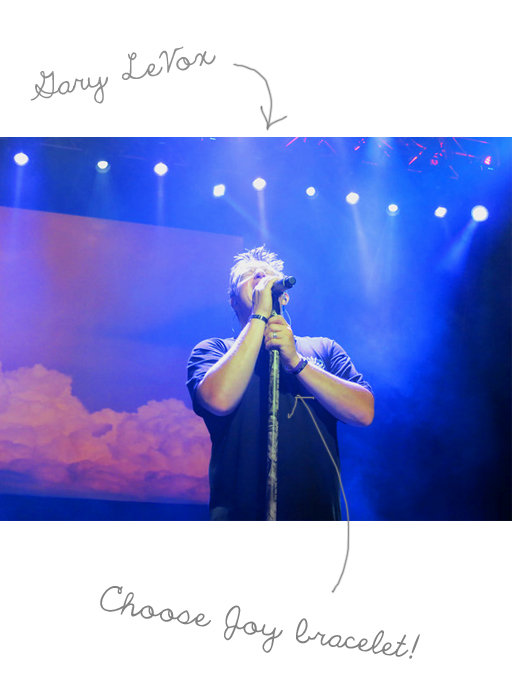 Coach Ditka and his wife Diane: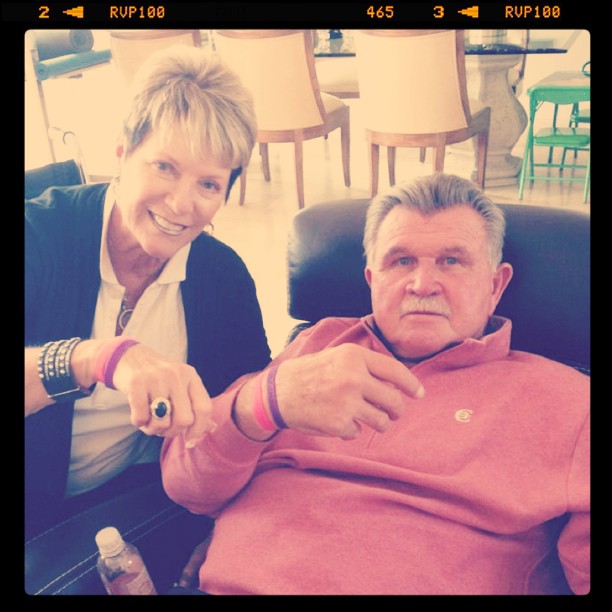 Dennis Haysbert, from 24, The Unit and Allstate commercials:
Adrien Brody and a Choose Joy bracelet: