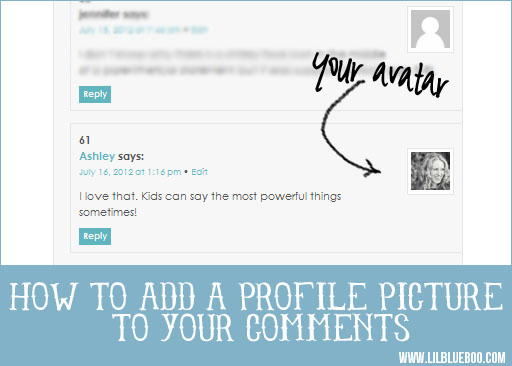 How do you get your profile picture to show up when commenting on a blog post? Create a gravatar!
Gravatar is a globally recognized avatar. So, every time you comment or post on a blog, your custom avatar (profile picture) will appear!
How to create a gravatar:
1. Register for your free gravatar account. Use the email address you will be commenting or posting from.
2. Upload your pretty profile picture or logo.
3. Start commenting and posting away! Make sure you give your new avatar a little time to show up.
I want to see your new profile photos! Leave a comment below to test it!