Spent some of the afternoon sewing and came up with a cute toddler halter dress recycled from an old boatneck t-shirt of mine.  I'm working on the pattern so stayed tuned for all the instructions! It was a quick sew.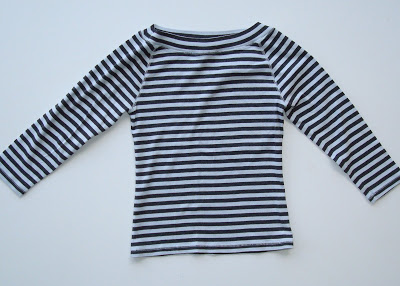 Original boatneck t-shirt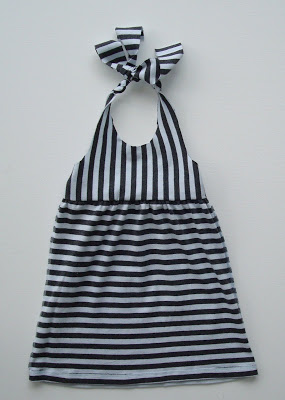 Front of finished dress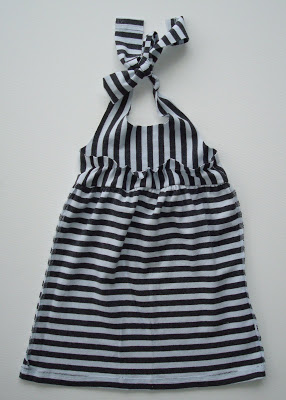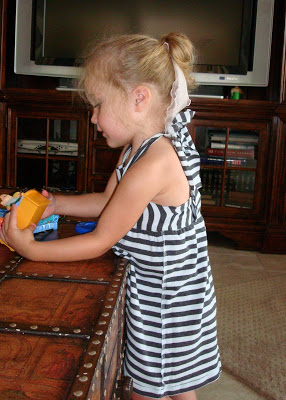 Sienna wearing her new dress (she doesn't pose for cameras unfortunately)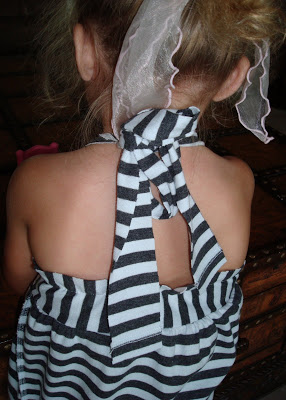 The back of the halter dress
I'm not that happy with the direction of the stripes on the top…I wish I had made them horizontal. Now I need to go dig up another shirt to make a new dress from!