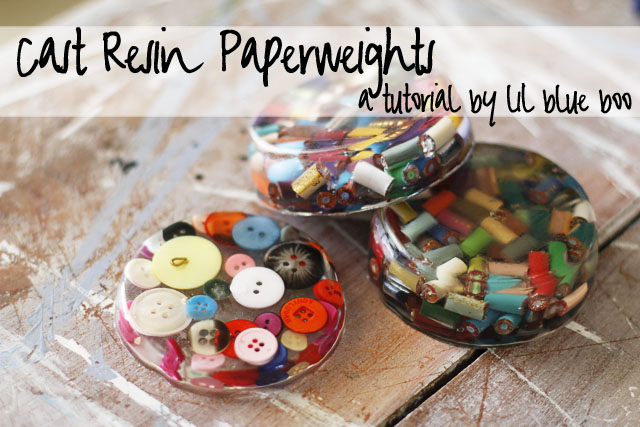 I made these cute little paperweights and coasters using clear resin. In the desert, we actually NEED paperweights….the weather is beautiful so we keep the windows and doors open….and it gets windy! You can cast anything in resin really…..it's a great way to capture some mementos and trinkets from a trip. Carefully drill a hole through one and hang it from a window!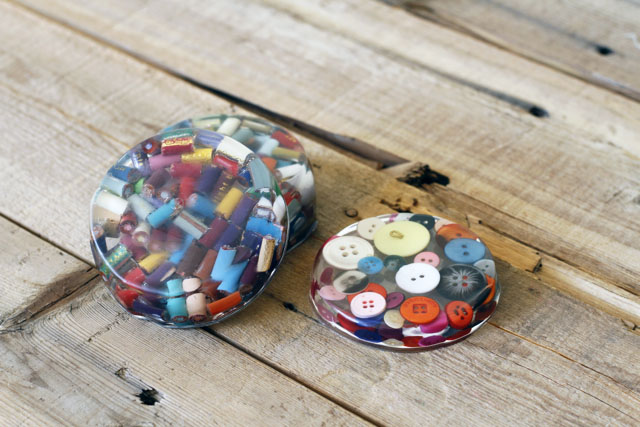 The paperweights I made using a box of colored pencils.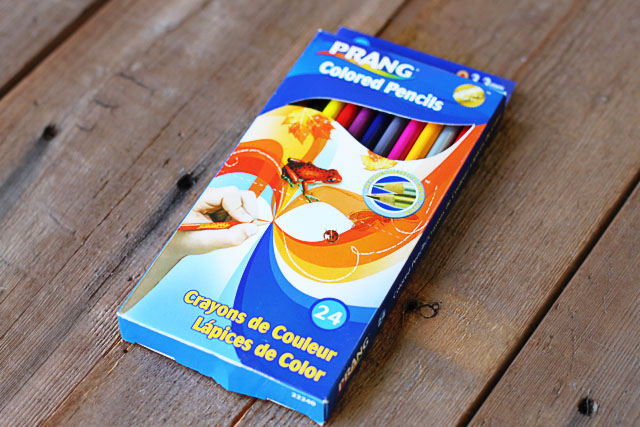 I asked my brother-in-law Jason to cut them all up into 1/2″ pieces using his table saw. Poor guy….they were like bullets flying around!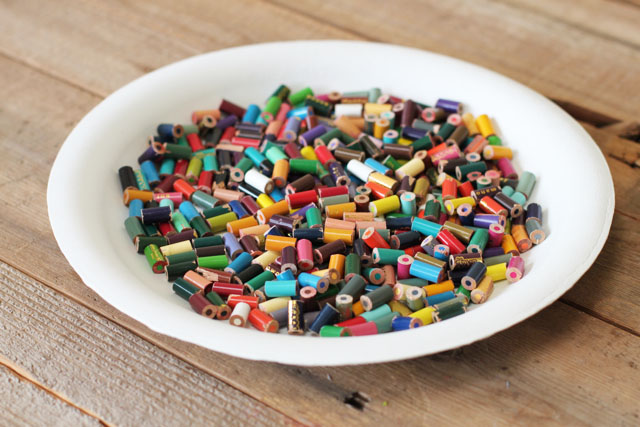 To make the resin you need clear casting resin and the catalyst which makes it harden….available at most craft stores: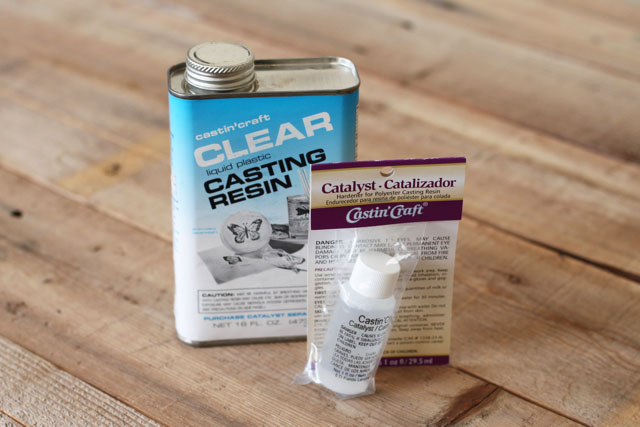 You'll need a mold too…..soap molds work or smooth tupperware. This was some toy packaging I had kept after Boo's birthday (Melissa and Doug Doughnuts):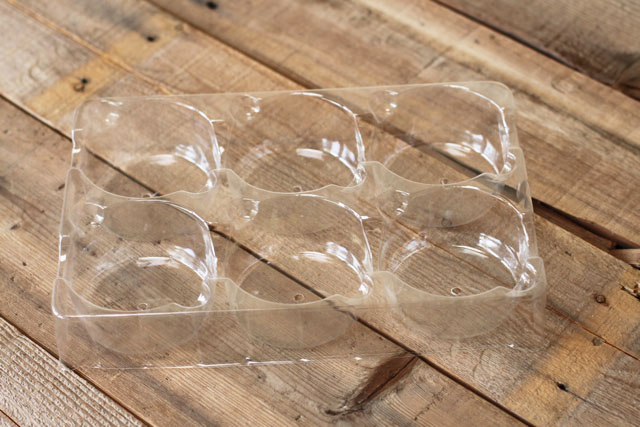 I filled the bottom of the molds with a layer of cut pencils: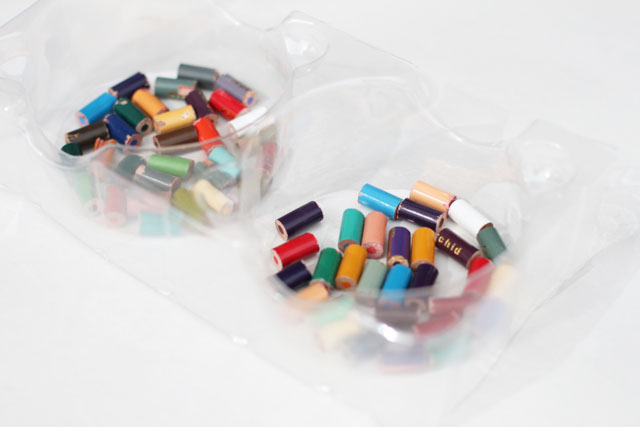 First I mixed my resin….basically it's the resin and a few drops of catalyst (follow the directions) and MIX OUTSIDE or in a garage! The fumes are too strong to mix it indoors…..you need some good ventilation.
Pour the resin in a small stream to reduce air bubbles to cover all the items: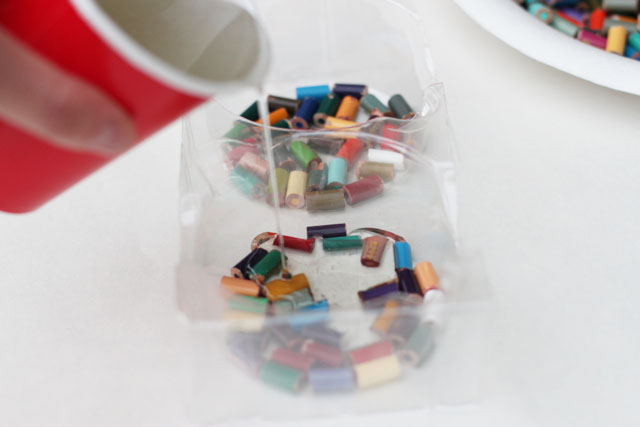 Note: wood floats…so you will want to pour in small layers: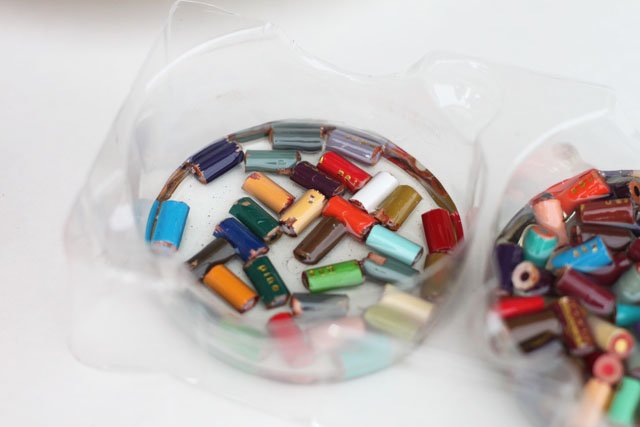 Add more pieces to the mold:
And add another layer of resin……not enough to completely cover the pieces though if you are using wood. You'll have to pour another layer after this one has time to set (about 30 minutes):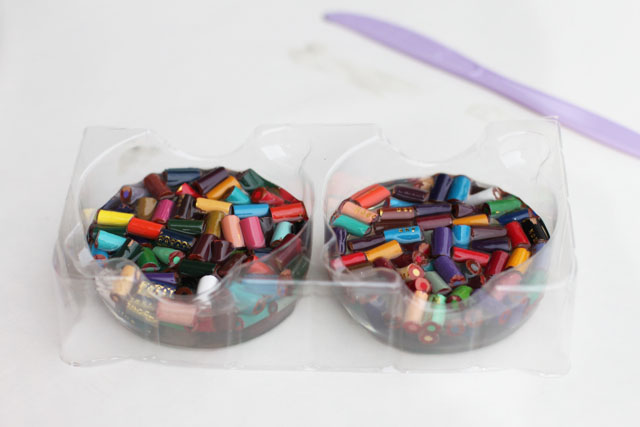 Add the final small layer so the pieces are covered completely: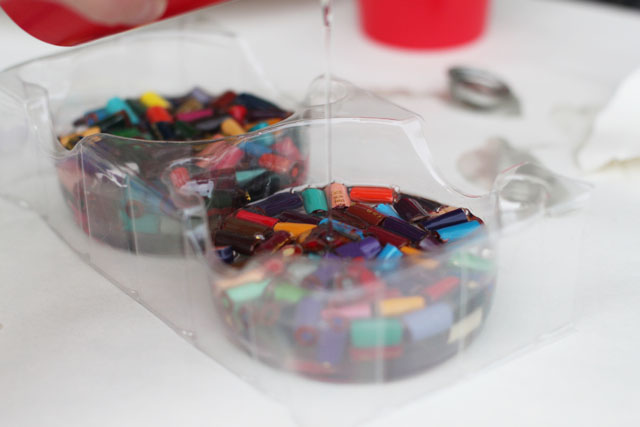 You can make a thinner version as a beverage coaster…..here's one I did using buttons: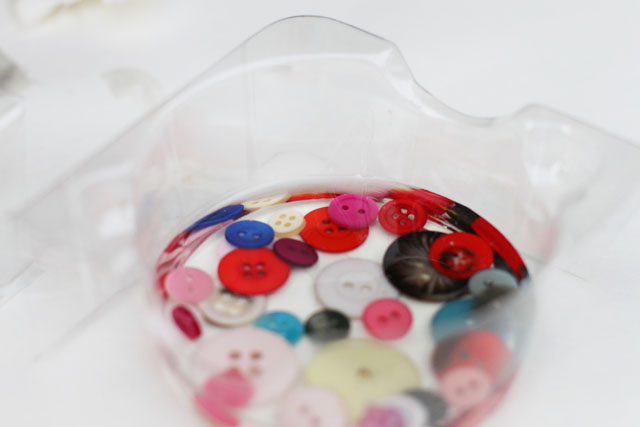 Let the resin set completely. It should only take a few hours. Once the resin is set it should pop out of the mold very easily!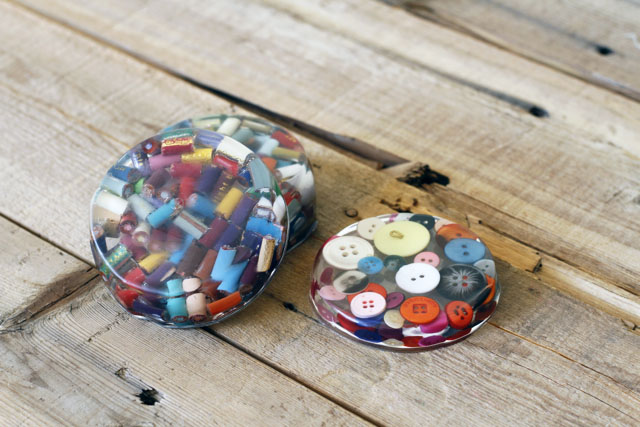 Just think of all the combinations and trinkets you can make!