My friend Stephanie Corfee has just released another amazing book called Girl Plus Pen, a book on learning to doodle, and it's one of the things I'm giving Sienna for Christmas this year!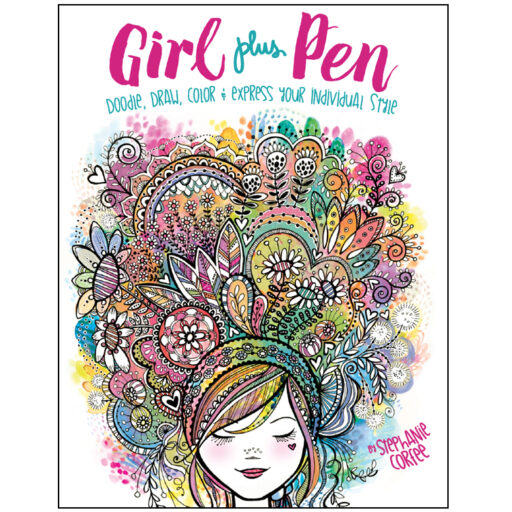 It's a wonderful way to spark creativity in a young girl (and even an old gal like me!). Here are a few sample pages:
Here's another one of my favorites…Paint Lab: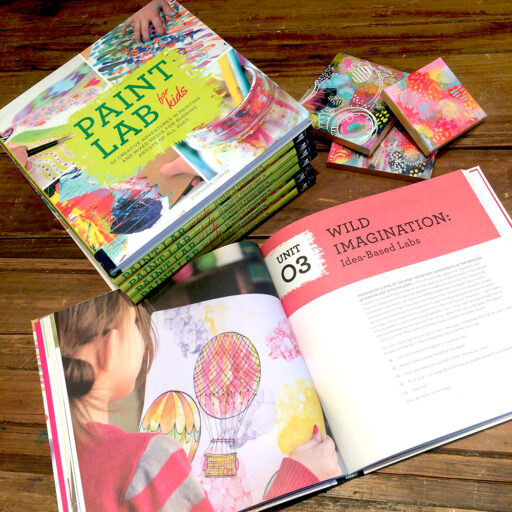 You can read more about Stephanie's books at the links below and purchase them as well!
Girl Plus Pen by Stephanie Corfee

**Doodle, Draw, Color, and Express Your Individual Style**

Doodle everything from simple swirls, swooshes, and scallops to intricate and detailed designs that you can give as gifts or hang on your wall. Work on lettering and word art, plus decorative doodles perfect for prettifying just about anything. Be inspired to use your doodling skills on everything from paper and pebbles to scarves and snapshots. Packed with step-by-step instructions, artistic prompts, and helpful tips, this book will help any artist's pen move and creativity flow important steps on the way to discovering your own unique, artistic voice.

Paint Lab for Kids by Stephanie Corfee

**52 Creative Adventures in Painting and Mixed Media for Budding Artists of All Ages**

Paint Lab for Kids features 52 fun, fresh, and kid-friendly art lessons that each explore a paint medium, technique, or effect. Popular artist and author Stephanie Corfee offers an exciting resource of easy-to-follow instructions supported throughout with step-by-step, full-color photographs. Each sequence is accompanied by finished samples and variations as well as the inspiring work of a prominent artist. The projects can be used independently throughout the year or as a curriculum for hands-on art experiences.

Creative Doodling & Beyond by Stephanie Corfee

**Inspiring exercises, prompts, and projects for turning simple doodles into beautiful works of art**

Creative Doodling & Beyond features a fun variety of projects, prompts, exercises, and ideas to get your doodling juices flowing, while also providing inspiration for how to use your doodles creatively. Artists will begin with some warm-up exercises and basic drawing instruction. From there, they'll embark on creating projects with doodles that get progressively more advanced through the book, starting with a gift tag and ending with elaborate doodling projects on wood and fabric.

Creative Illustration & Beyond by Stephanie Corfee

**Inspiring tips, techniques, and ideas for transforming doodled designs into whimsical artistic illustrations and mixed-media projects**

Throughout the book, artists are invited to practice their techniques, sketch concepts, make notes, and brainstorm creative illustration ideas right inside the beautifully designated spaces. The perfect follow-up to Creative Doodling & Beyond, Creative Illustration & Beyond is as approachable to the beginner as it is appealing to lifelong doodlers and illustrators of all skill levels. Packed with inspiration, tips, and stunning illustrations designed to encourage and educate, this engaging and colorful book is sure to delight the doodler at heart.