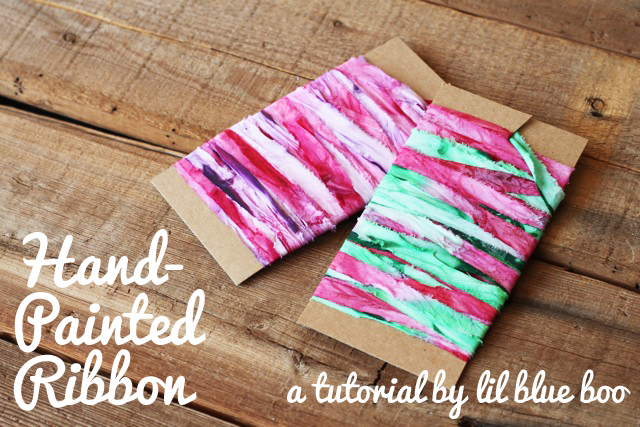 I'm starting to wrap some gifts for the holidays and I used some this hand painted ribbon that Boo and I made a few weeks back: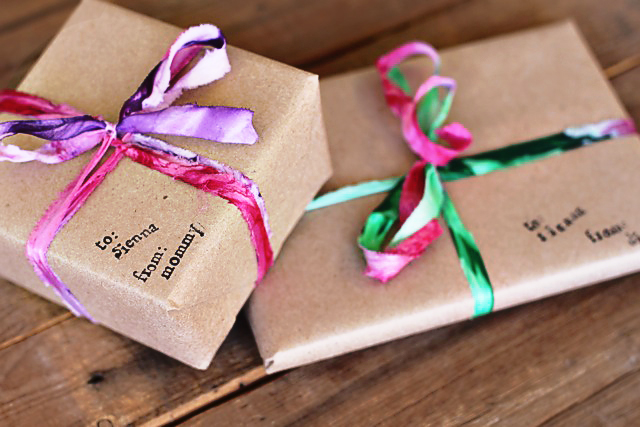 To paint the ribbon I used Setacolor transparent fabric paints. The paints are very thin but rich in color. They are also very soft to the touch when dry. You can use a little bit of fixer if you would like to skip the ironing step…but I like ironing the ribbon nice and flat after it's been painted.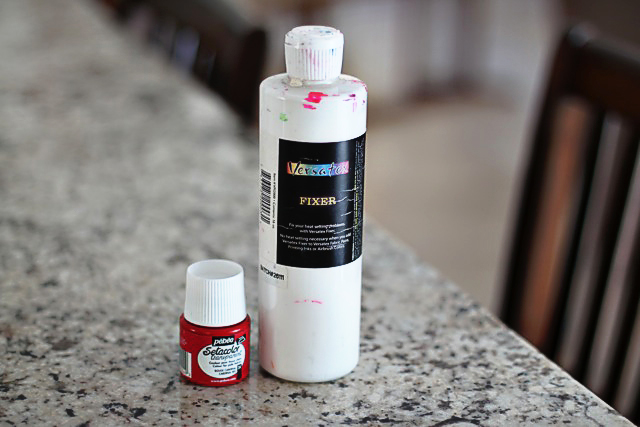 I used this bias cut 1/2″ silk habotai ribbon from Dharma Trading…..one roll goes a LONG way since it is so thin. But I love how silky it is and the edges fray just slightly for a very unique look. I only ended up using about a 1/4 roll for this project.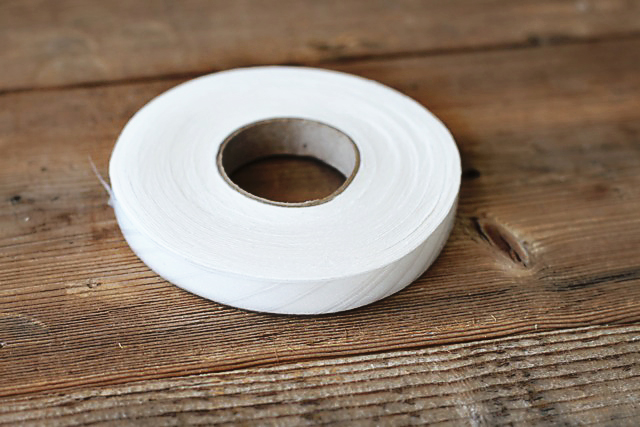 First, I unraveled a bunch of ribbon and made it into a large loop like shown: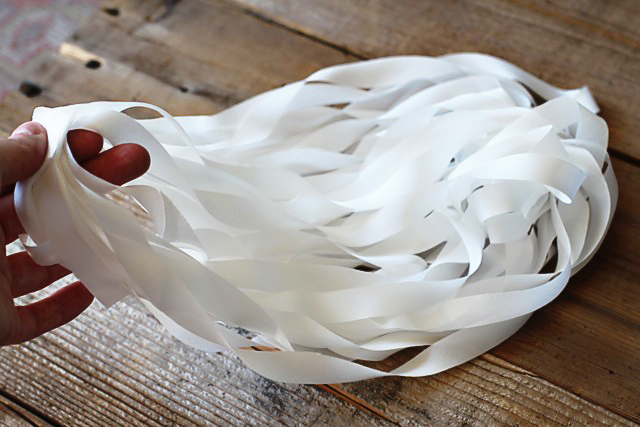 I took three rubber bands and sectioned it off into 4 sections….basically like a tie-dye technique: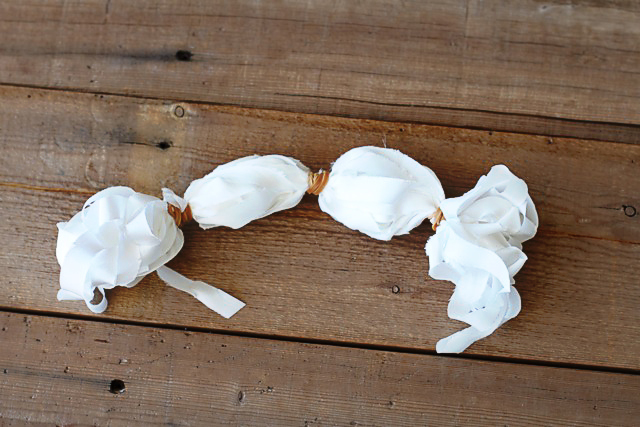 I watered down some of the Setacolor paint and used a paint brush to apply it to alternating sections. Flip over the ribbon so you make sure to soak the paint through: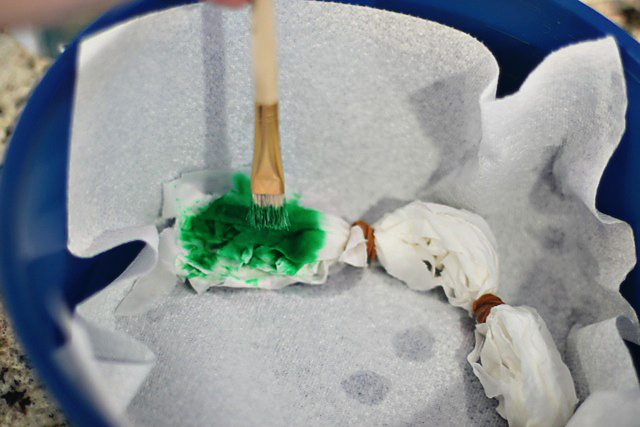 While the other paint was still wet, I added my second color to the other sections. I did alternating red and green for Christmas ribbon: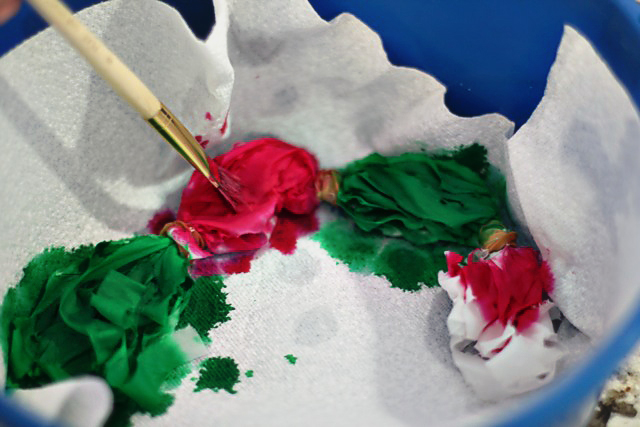 Boo made pink and purple ribbon. She had a mishap with some puffy paint too that you can see…..it stayed in her hair for about 2 weeks: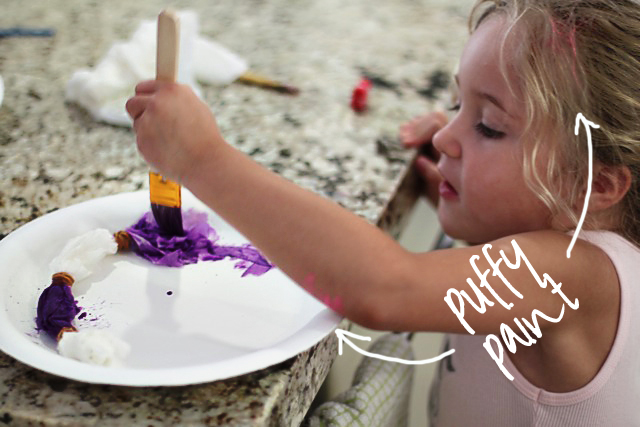 I let the ribbon dry thoroughly and the removed the rubber bands. I ironed the ribbon flat so it was nice and neat and also to heat set the paint (I didn't use any color fixative):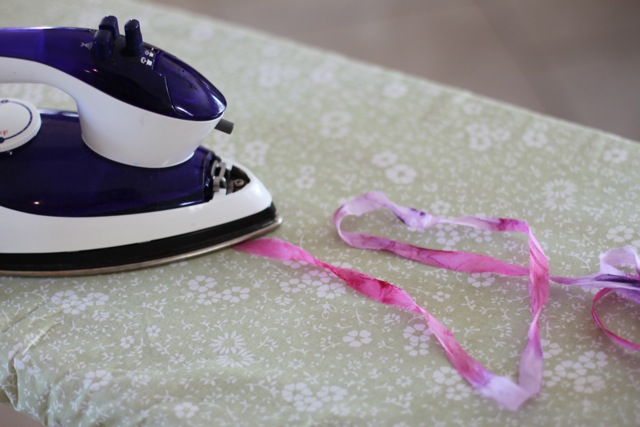 I wound the ribbon neatly onto some scrap cardboard for storage. I love how bright and vibrant the colors are!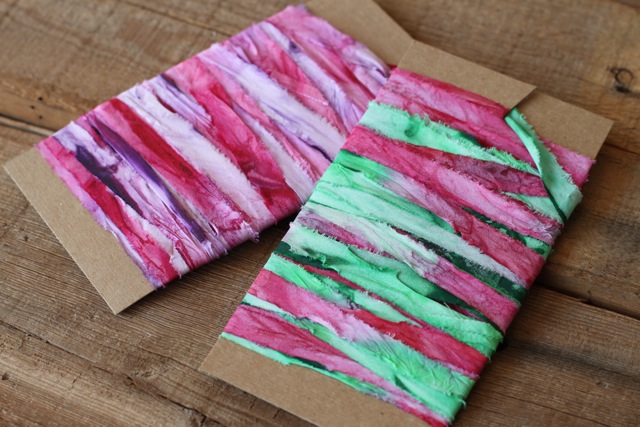 This Christmas I'm using recycled paper bags to wrap our smaller gifts. The brightly colored ribbon is all that is needed for decoration. I don't use tags around here if I can help it…..so I stamp my "to" and "from" directly onto the wrapping using little mini stamps: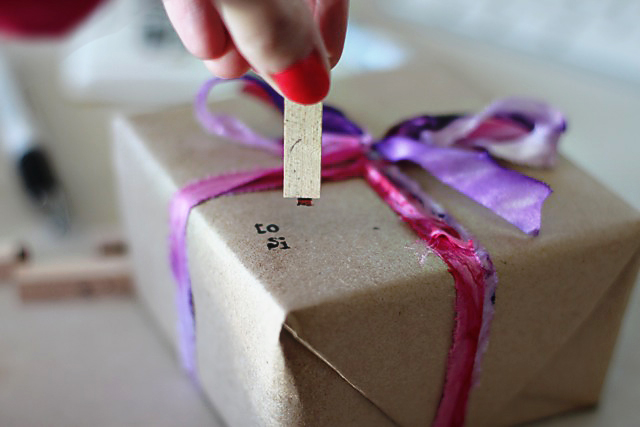 These little alphabet stamps are so versatile:
So pretty….and ecofriendly:
Diesel is such a talented dog……he can even wrap his own gifts!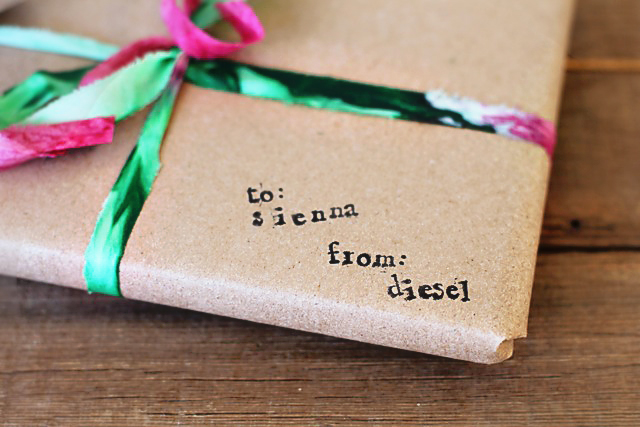 Have you hand painted ribbon before?