"…as if the day in leaving had gathered all of the golden sunshine into one last lingering flame to burn away the weariness of the day – for twilight is a time of peace and tranquility – and the dusk is filled with memories as night is filled with stars – and they burn even more brightly as the darkness deepens – and this we share and understand – because we have so much in common." – Letters of Chickadee Hill by Winston O. Abbott
Tonight the town was glowing with this pinkish light: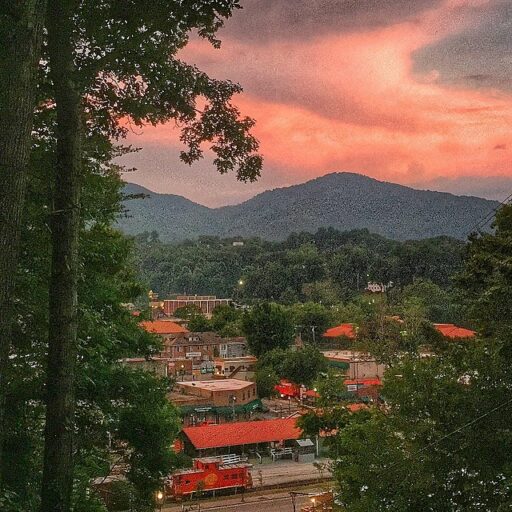 Another sunset at Naber's Drive-in by the Tuckasegee River:
And another sunset reflected in the rails of the Great Smoky Mountains Railroad:
From Schoolhouse Hill: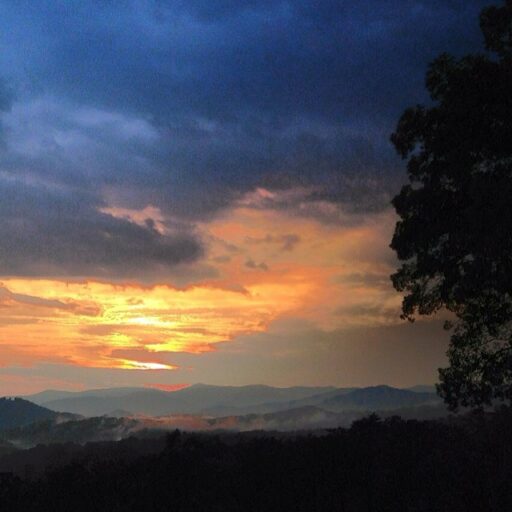 From the Tuckasegee River near Darnell Farms: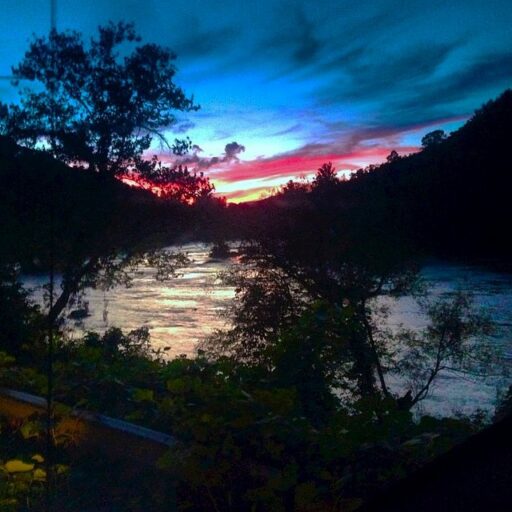 From the Hemlock Inn's porch: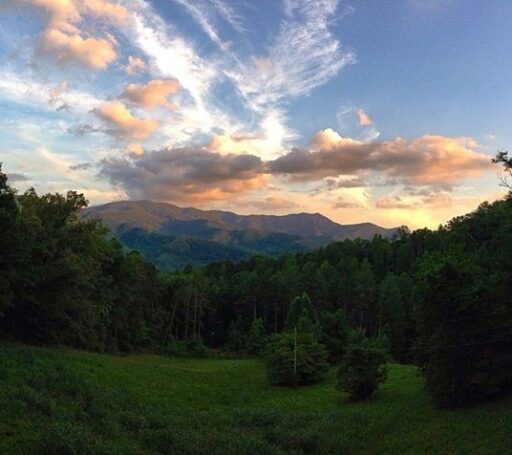 Not a sunset, but it still looks like infinity from above the clouds: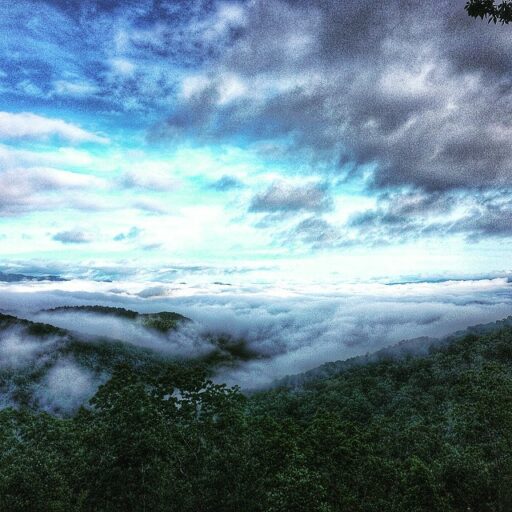 If anything, this:
"…perhaps it would be an exaggeration to say that all aches and pains will vanish beneath the warmth of the summer sunshine – but I do know that there is a miraculous healing power available to all who will let the spirit become absorbed in the infinity of earth and sky – I have learned that the refreshing coolness of the rain can wash away the dusts of doubt that settle upon the spirit – and the summer breezes can dissipate the wisps of selfishness that often come between us and our better selves…" – Letters of Chickadee Hill by Winston O. Abbott
A good sunset can make me feel totally at home in this world. A gentle timekeeper. A dozen can go by sometimes without remembering to take notice.