I feel like every year that goes by, I lose more and more of my early memories. To keep them, I take old photos and write everything I can remember about them. Sometimes I have to reach out to a family member or a friend to help when I can't remember someone's name. I've posted old photos on Facebook on several occasions and I can't believe what people remember…..and then they help me remember. Some memories come from looking at other photos related to a group photo, maybe from a different vantage point. I started doing this about 10 years ago and when I look back on the photos I did back then I don't know how I remember the events I wrote down. It's like every day can bring an entirely new history out.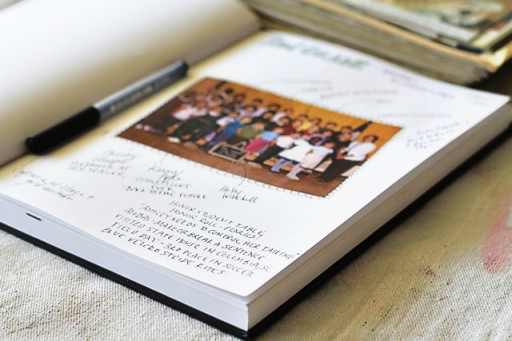 The above photo is my 2nd grade class at Bethel elementary. I don't remember a whole lot. But I was able to piece a few things together:
Sitting at the honor roll table.
My navy velcro Stride Rites.
Getting in trouble for talking too much.
Playing soccer on Field Day.
The awesome loft my friend Kerry had.
My teacher highlighted and feathered her hair
I had a crush on a boy named Charlie.
A birthday sleepover at my friend's trailer.
Make or Break a Sentence Game Show.
Pencils for the honor roll.
Some people don't have photos from their childhood…..for various reasons.
My mother kept everything and always took photos of everything…so I have more than enough to share. Reach out and ask friends and family if they might have photos to share. Check to see if your elementary school has website or a group/page on Facebook with old class photos. A little persistence can go a long way…..and remember…..your story is important and worth telling.