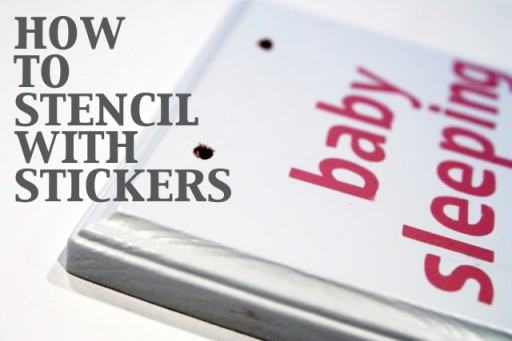 My sister-in-law's baby sprinkle was this weekend and I made her two painted plaques for her nursery, a LBB dress, and put everything in this great little bucket as my gift: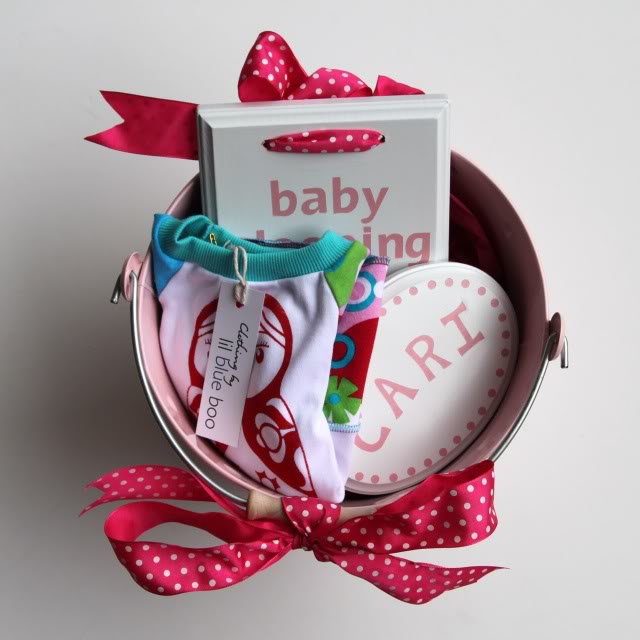 One wood plaque I made to hang on a wall or door: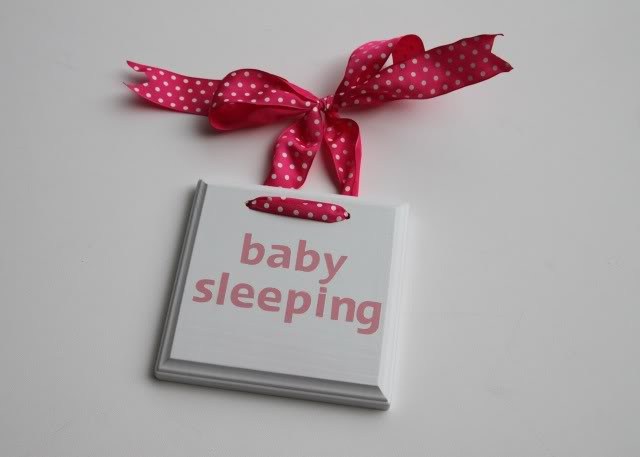 …..and the other to hold hair clippies: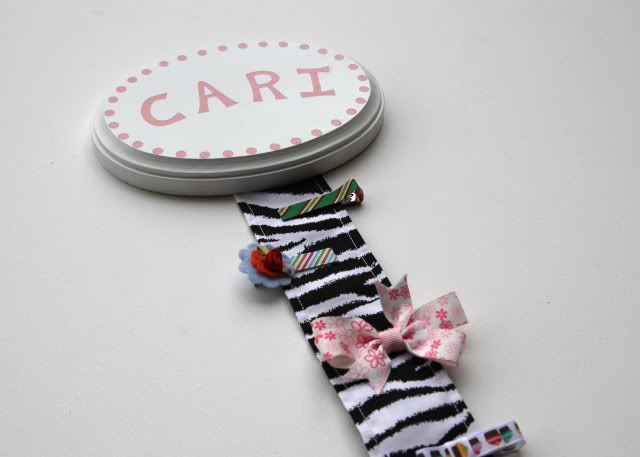 These are great little gifts to make on a budget! For each plaque I started out with an pre-cut wood piece from the craft store: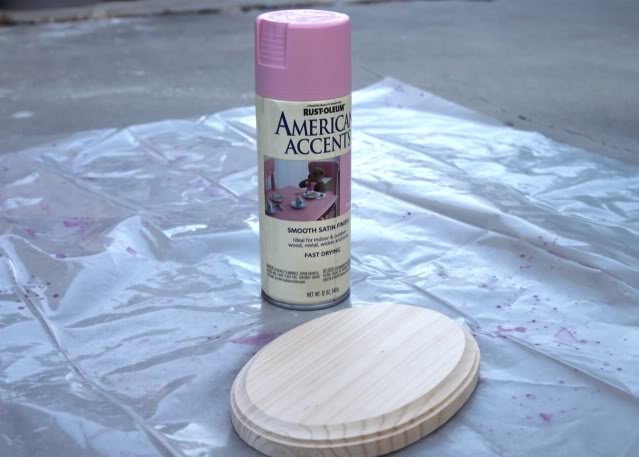 I sprayed the wood piece pink (the color that I wanted the lettering to be) and let it dry: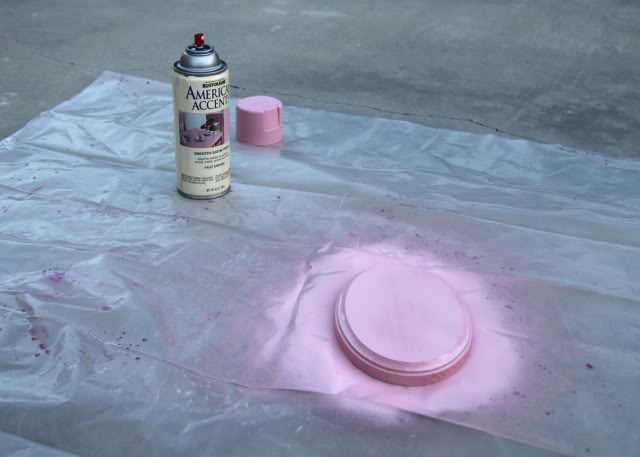 Next I used letter stickers (from the scrapbook section of the craft store) to spell my niece's name "Cari":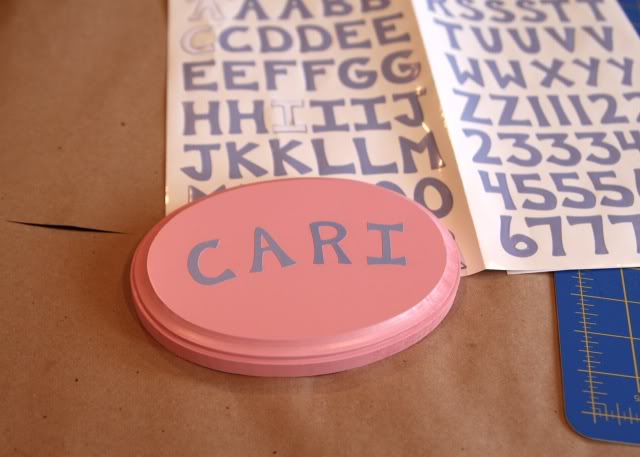 For perfect polka dots I used a hole punch to punch tiny vinyl circles from contact paper (adhesive shelf paper)…….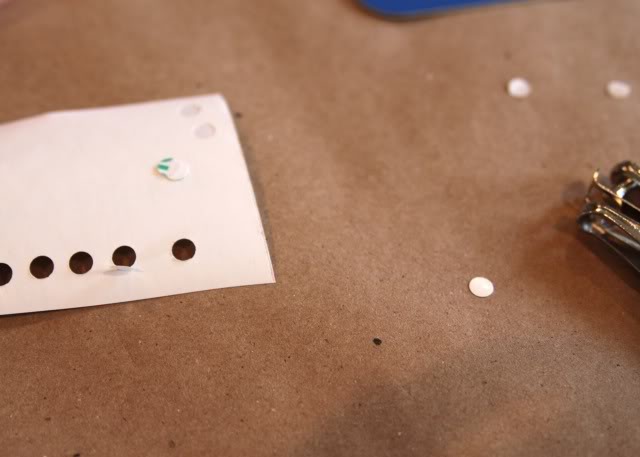 ……..and placed the around the edge of the wood plaque. You could use any scrapbook punch shape as well…I wanted to keep it simple: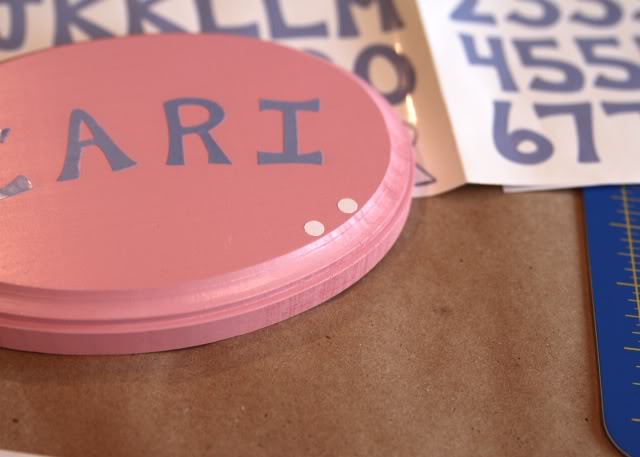 The stickers and vinyl dots become "reverse stencils"….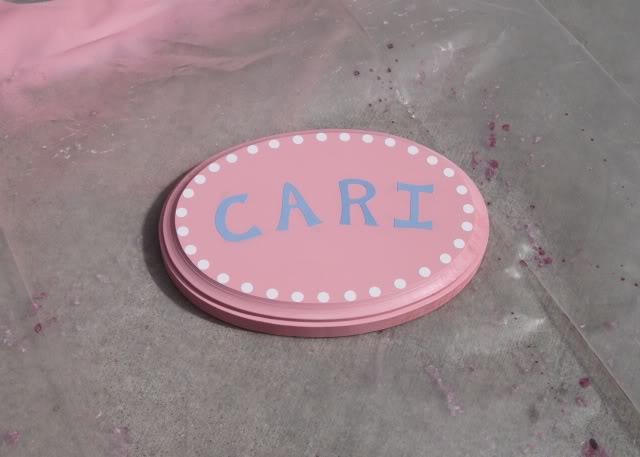 …..and I applied my top coat of white spray paint over them: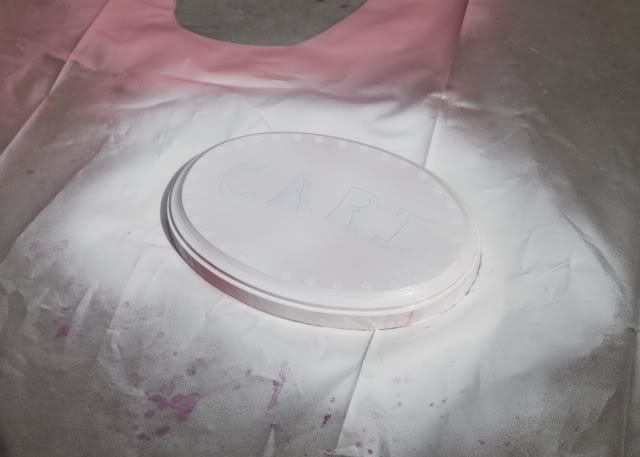 Once the top coat of spray paint was dry, I carefully peeled off the stickers and dots: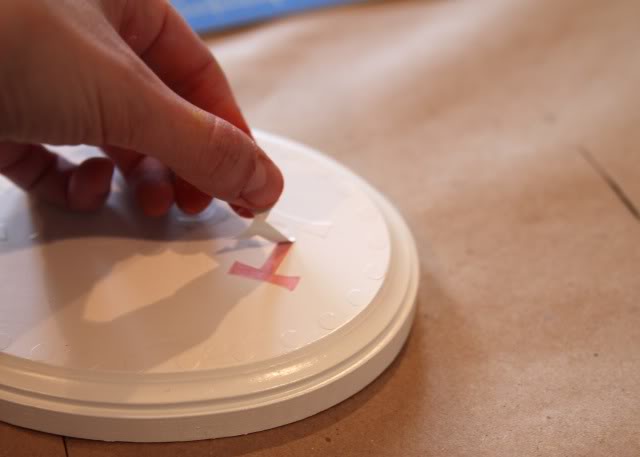 For the "clippie" plaque I took leftover fabric from the nursery rocker reupholstering (so it would match my niece's nursery perfectly) and folded it in half tucking the ends under:
Then I top stitched around the edges of the fabric: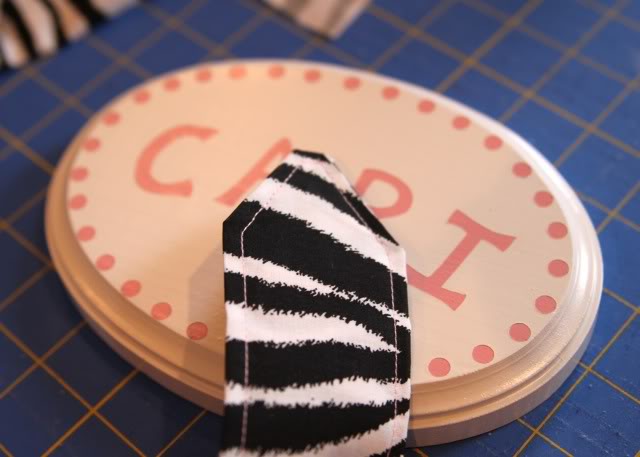 I attached some hanging hardware……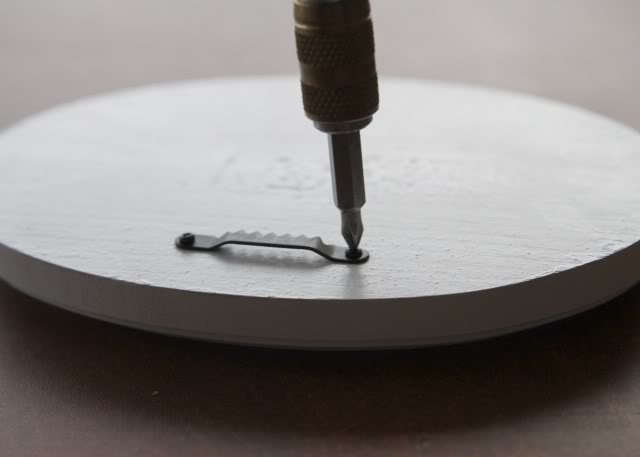 …..and used two tiny screws to attach the fabric piece to the back (I ran out of staples or I would have used my staple gun):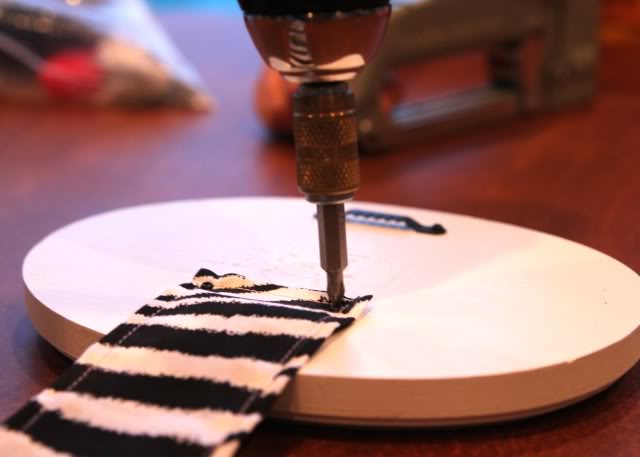 A finished personalized clippie holder….much better than the generic ribbon hanger I got free with all of my clippies!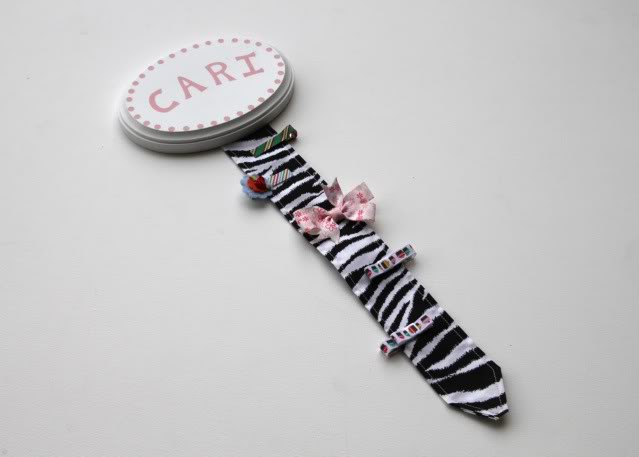 For the second plaque I just drilled two holes at the top…….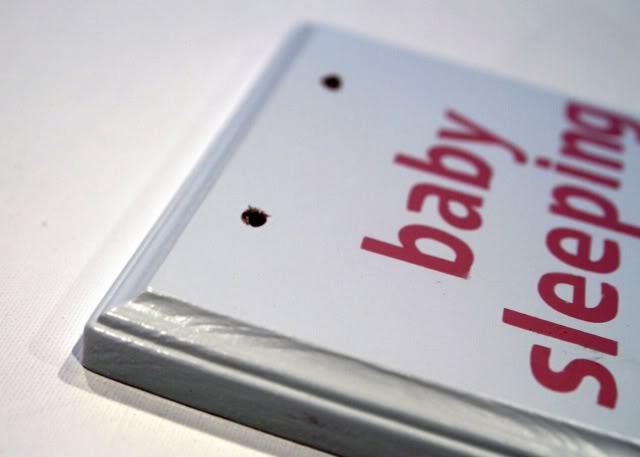 …..and added wire ribbon to hang: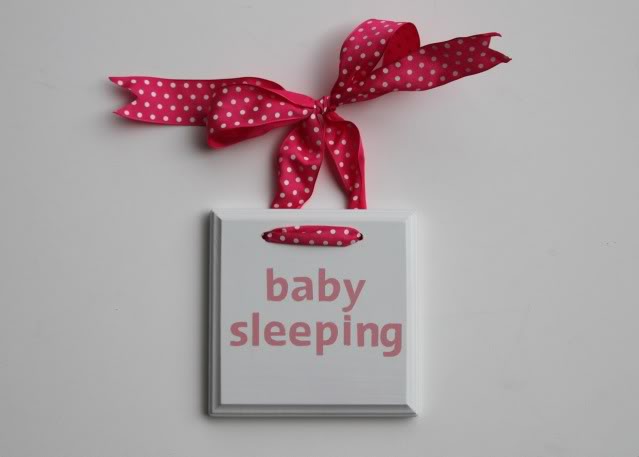 I signed the back of the plaques with "Aunt" Ashley: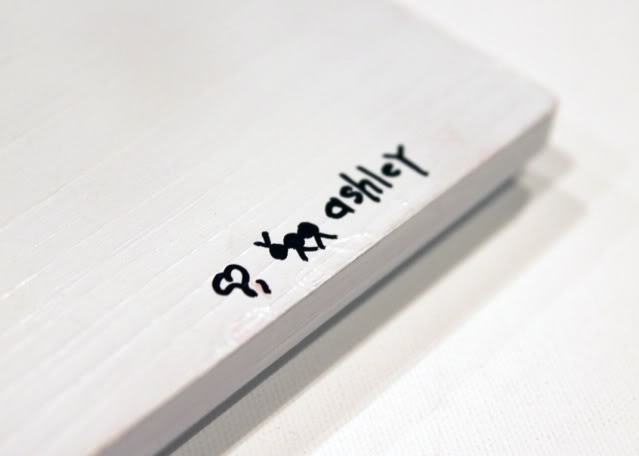 Finally, I made an itty bitty Lil Blue Boo dress….
…..and added everything to a pink metal bucket: