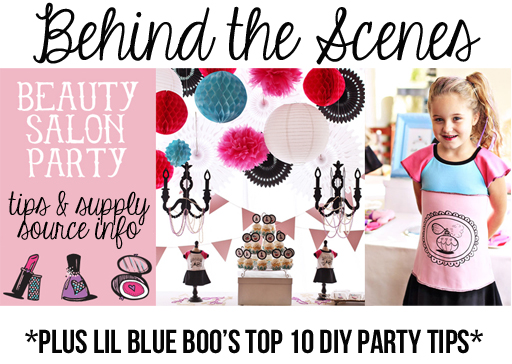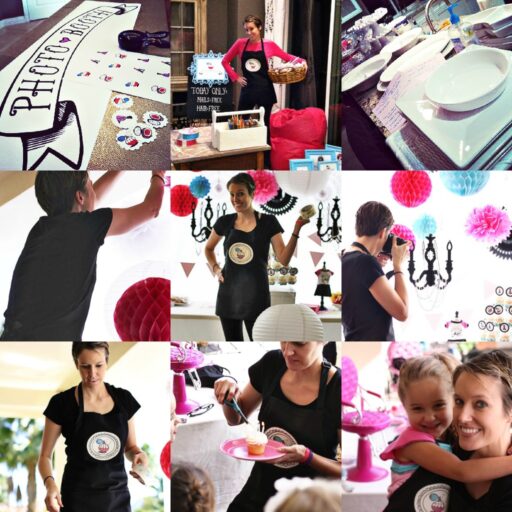 Here's the behind the scenes from Boo's party and some of my tips for preparing a similar party….or any party for that matter!  You can see the full original Party Post with all the pretty photos here.

The decor was actually pretty simple.
I like to set up one main food and treat table that is the backdrop of the party…..hanging different types of poms.  I bought the pink tissue poms this year but the rest of the poms are from past parties. The lanterns are great because they are large and fold flat easily. I just recycle them all and repaint them if necessary. Spray paint is a great way to get all decor to match perfectly!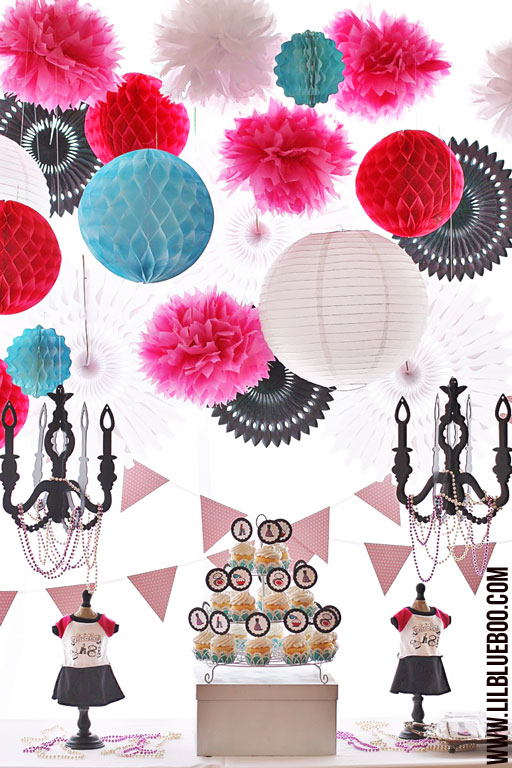 I have a sun problem on our patio for early parties….so last year I bought 2 bolts of 108″ muslin to cover the entire patio and block out the sun!  We hang it from the roof (a few gallon jugs filled with water are great to keep it in place if you have a flat patio…..other wise a few nails can keep it up)….it folds up easily for storage too. The best part is that I can pin bunting and other party decor to it…..and you can create a great backdrop for photos.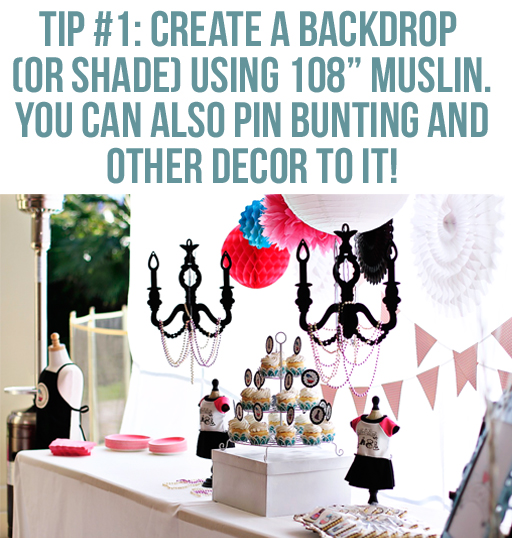 I always buy generic type items that can be reused year after year. I also look for items that can be packed away easily in a large bin. I just re-spraypaint items to match the new theme.  I have large white bowls and platters that can be used with any theme. I use large paper mache nesting boxes and hat boxes to add height to the tables (just re-spraypaint them!)