Wear your frog prince dress……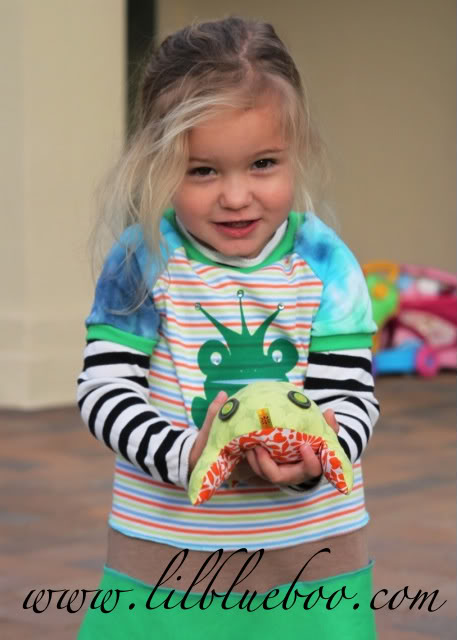 …..and crown your frog.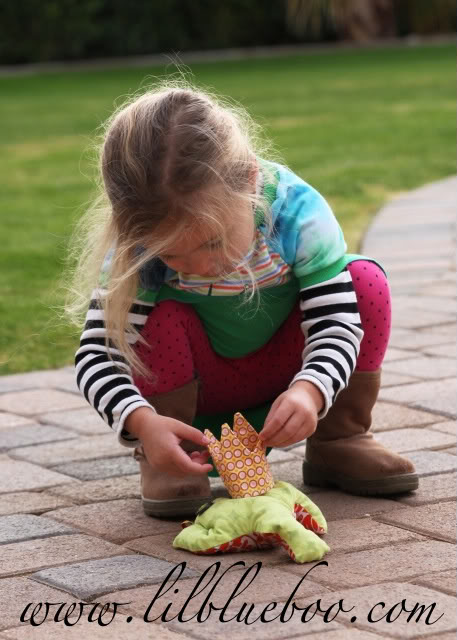 Sienna and I played outside in the beautiful weather this morning (letting Mr. Lil Blue Boo sleep in).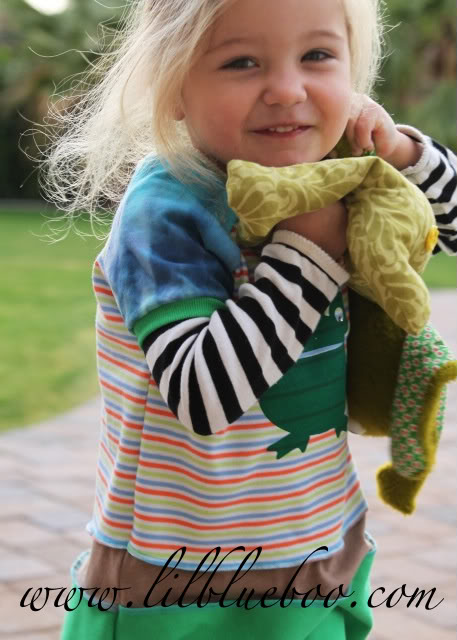 Her grandparents are picking her up to take her to the movie this morning. The dress is a hit and so are all the frogs we made. Nothing makes me more happy than to see her excitement about handmade things.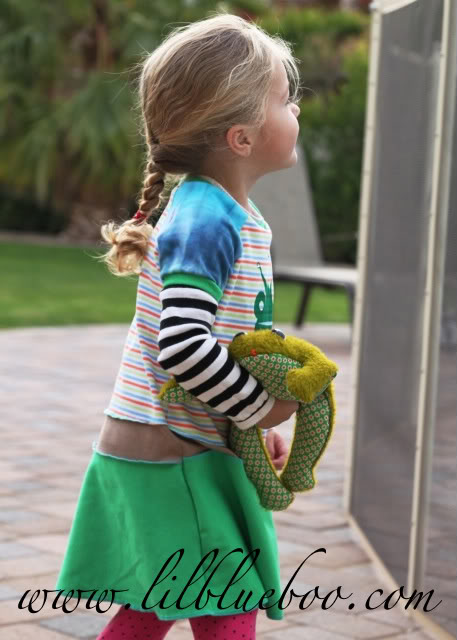 Sienna caught some flies and brought them to the photographer to eat.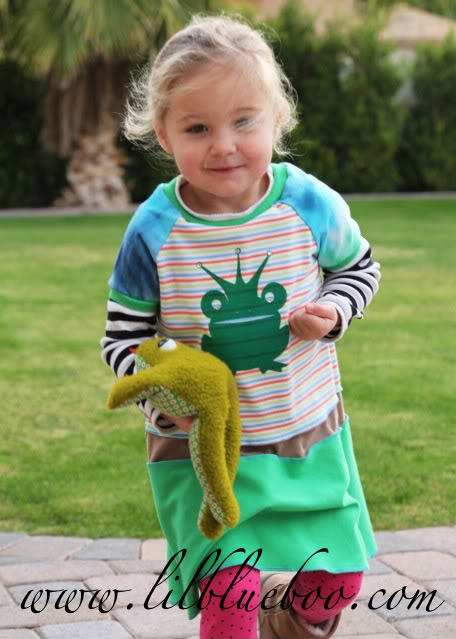 I'm only going to be screening a few more frogs so I think I'll just do some custom orders for dresses if anyone is interested so I don't end up making random sizes (just convo me through Etsy).
If you want to make a frog prince and crown check out my two tutorials! Great gifts for Christmas!
The Beanbag Frog Prince Tutorial (with Download)
A Crown for the Prince Tutorial
The frog is actually a font by Pixel Farms. I love all their little creatures. I redrew the frog to make his mouth smaller and added toes and a crown.
You can make the frog prince yourself if you want. I use the screenprinting kit from Dharma Trading. See my screenprinting 101 tutorial here. I've attached the edited graphic from my previous post below. Just make sure to link back if you use it. Thanks!