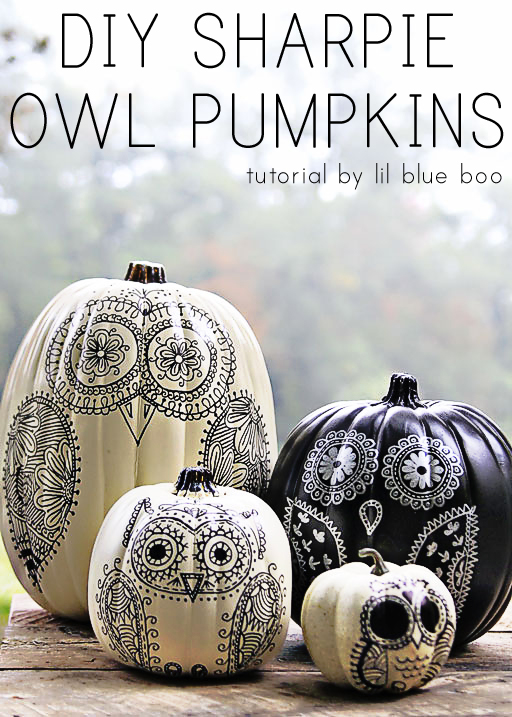 I am a big fan of Mexican art…especially sugar skulls.  I used black and silver Sharpie markers to turn these faux styrofoam pumpkins into owl sugar skulls for my Halloween decor this year.  Michaels is challenging customers to "trick a pumpkin" this year and post the creations to Instagram. Make sure to read more at the bottom of this post on how to enter your own!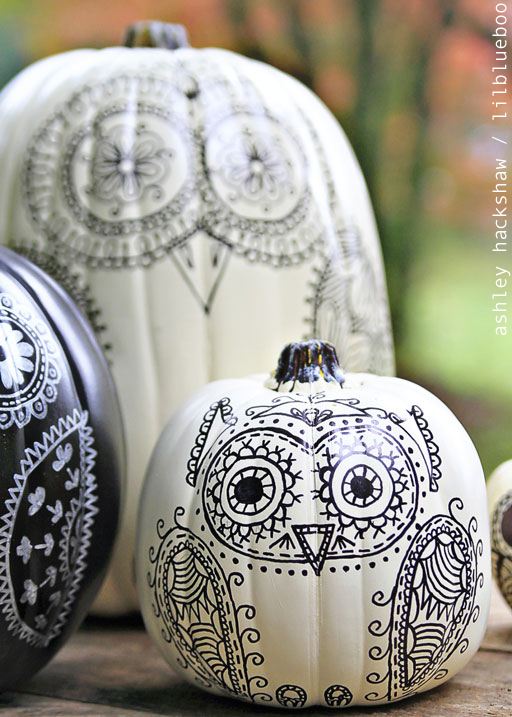 If you do a google search for "sugar skull" you will come across a variety of images you can pull ideas from. I make up the doodles as I go along, but starting with the round eyes first: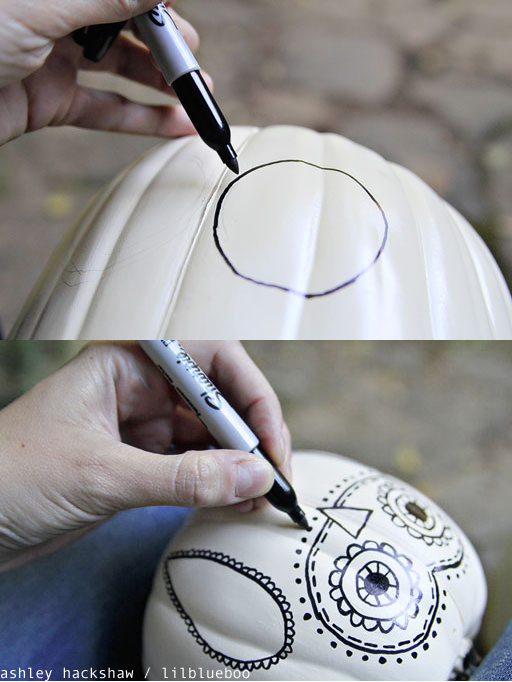 Tip: If you mess up, use a damp Magic Eraser to lightly wipe the area until the mistake lightens or disappears completely!
I used 4 different size pumpkins and made them all their own unique version: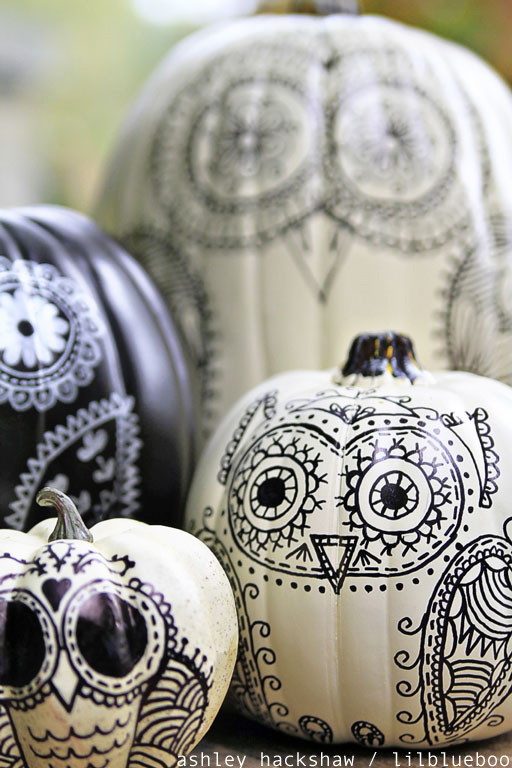 I used a silver sharpie on the black/chalkboard pumpkin: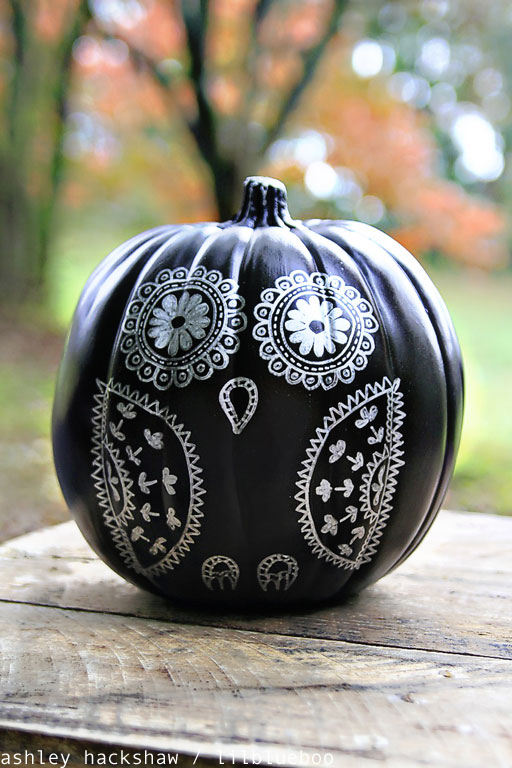 The large pumpkin took around 30 minutes to complete: [Read more…]