Sienna had her little pajama Christmas party at her "pre" pre-school today. I made these t-shirts for her teachers. I made one for myself and I guess I didn't realize that some screenprints look different on kiddos than they do adults. While the little matryoshka lady is still pretty cute….my chest makes her appear a little plumper than normal (and I don't have much of a chest). I used t-shirts from Old Navy….and I love them because they are so soft and LONG (I'm 5'11" tall….so I'm always on the lookout for ANYTHING long).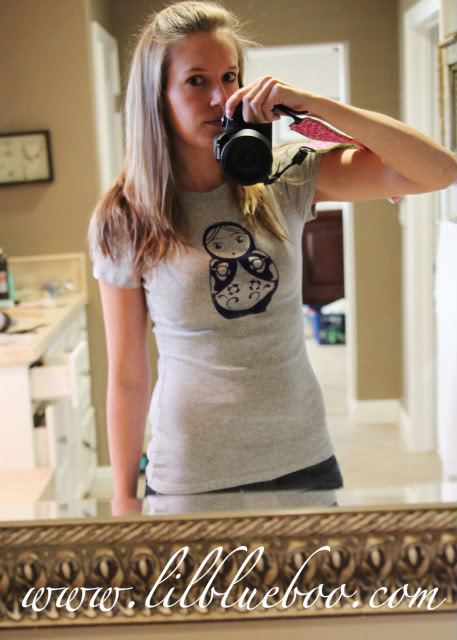 *I sure am glad the back of this photo is blurry…..so you can't see the laundry bomb or the mess of a bathroom I have going on. I don't even close my drawers anymore which drives Mr. Lil Blue Boo crazy (new year resolution).
I also delivered some Christmas presents. Do you have items in your shop that just won't sell? I sure as heck do. But….clothing that the Etsy buyers have rejected is going to make some little girls and boys VERY happy. Shelter from the Storm is getting a a huge bag of samples and items I've taken down from my store…..they are all tagged and packaged to look good as new. It has been a rough year for a lot of people….just an idea if you are looking for alternative ways to give back.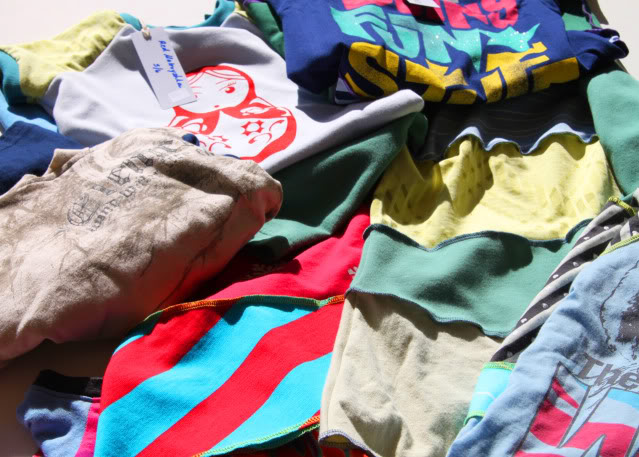 Well, back to sewing. Sienna is still napping from her big morning…STILL wearing her pajamas. I'm also working on a BIG idea for January with my sponsor Dharma Trading that I can't wait to roll out to all of you! You are going to love it I know! I must keep a secret…I must keep a secret…..argghhhh