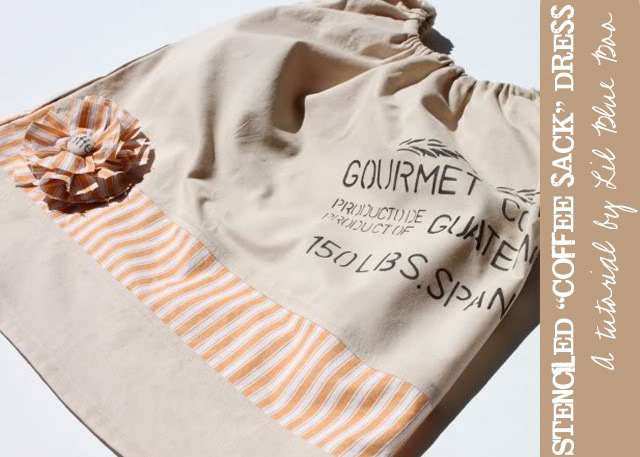 I think it is so funny when people say "oh, she'd look cute even in a potato sack." I decided to put it to the test. I love the look of burlap coffee sacks….so I created my own coffee sack out of soft cotton and turned it into a dress.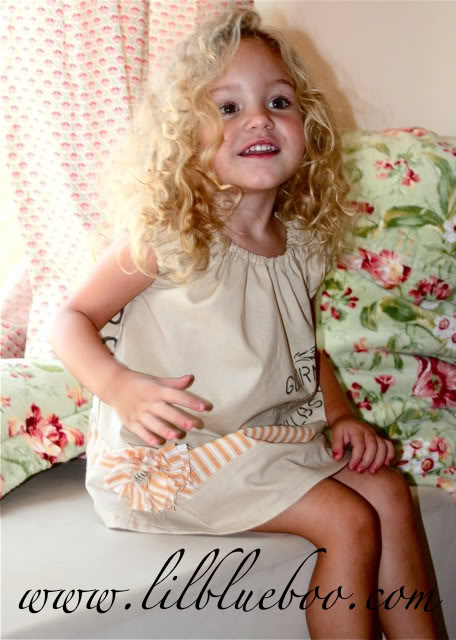 I used one of my favorite patterns: the Leila & Ben Sweet Dress (you can find it here).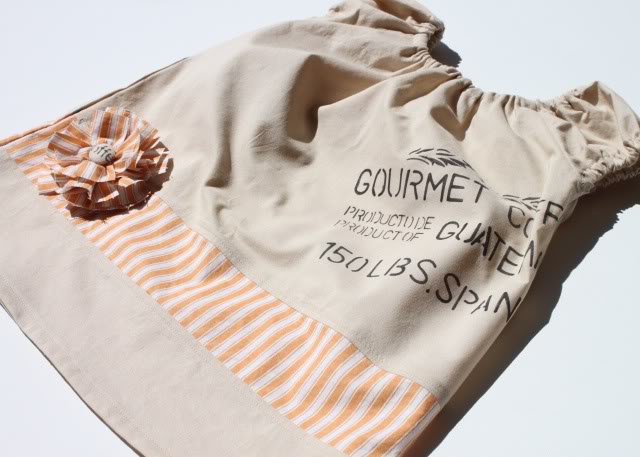 Using a few different lettering stencils, I drew some "coffee" info onto the cotton using a disappearing ink pen. Once I was happy with the way it looked I used a black Fabric Mate pen to color it permanent.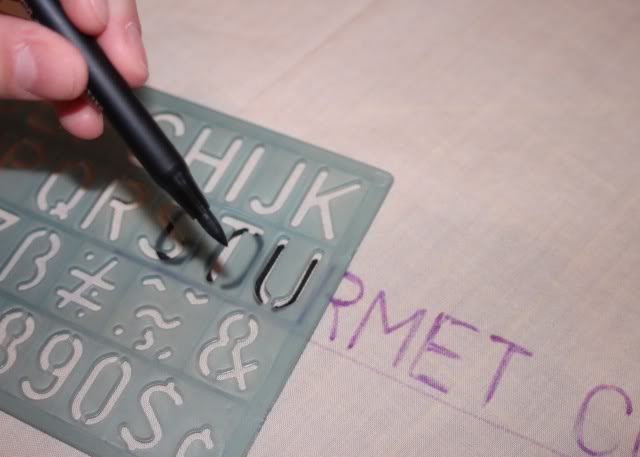 Here is the front and the back of the dress before sewing:

Closeup of the lettering on the front: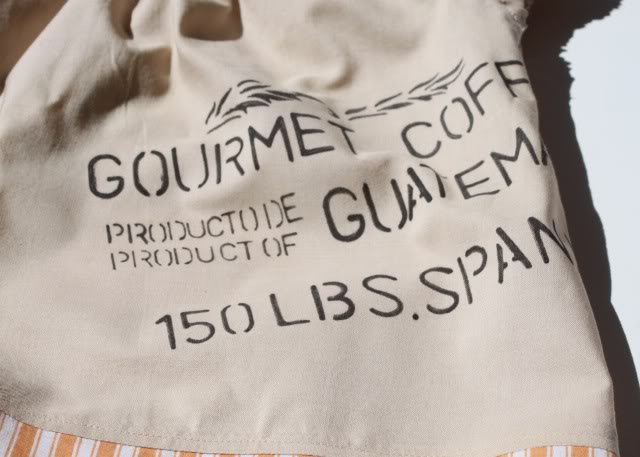 Lettering on the back says "Superior Organic":

I added a row of orange and white mattress ticking in the dress. Then used some leftover fabric for a frayed flower. The center of the flower is a fabric button I made that reads "coffee" (and the disappearing ink line hadn't quite disappeared by photo time).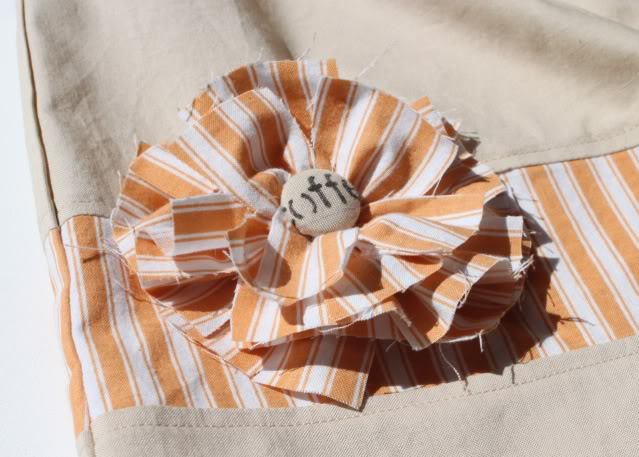 The finished dress: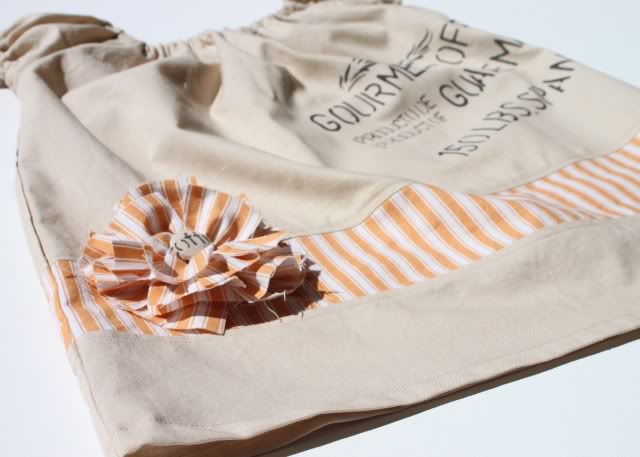 I made actually cut the dress to be shorter so Sienna could wear it as a top over jeans. It is so cute as a little dress that I am making bloomers out of the orange and white mattress ticking for her to wear until it gets cooler. (Tip: Freeze your GoGurt's so they aren't messy!)