Sienna wants to be a superhero for Halloween. I made her this outfit using my hoodie pattern…..but I tapered it a little and added a skirt to it. It is SO hot here today I left off the sleeves. I have a great pattern by Burda for a vest/jacket (that I still plan to make one day before Sienna gets too big)….and I like how they do the armhole trim like you see below…..almost like a men's athletic shirt. (See the bottom of the post for the directions for armhole trim)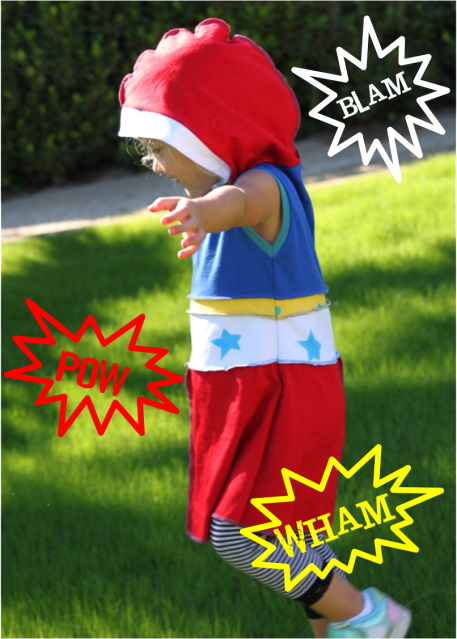 I shaped the center pieces to resemble a "Wonder Woman" belt.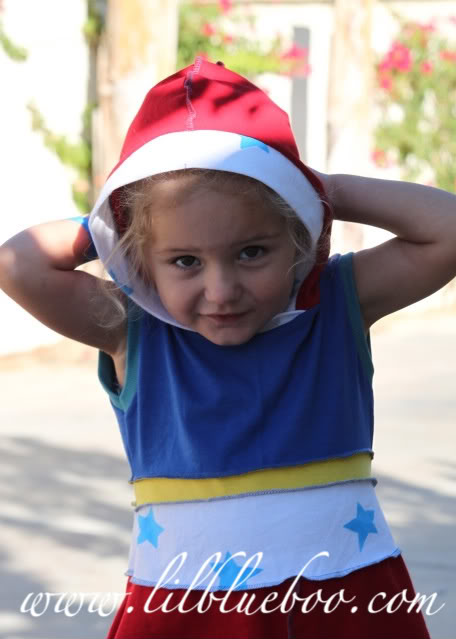 The hood trim is larger than normal….almost like a boxer's robe. The stars on the hood trim and belt piece were added using a freezer paper stencil and fabric paint. Jacquard paints are the best I've used….they are soft and wash over and over again without fading! The color I used is Sky Blue and is by far my favorite color.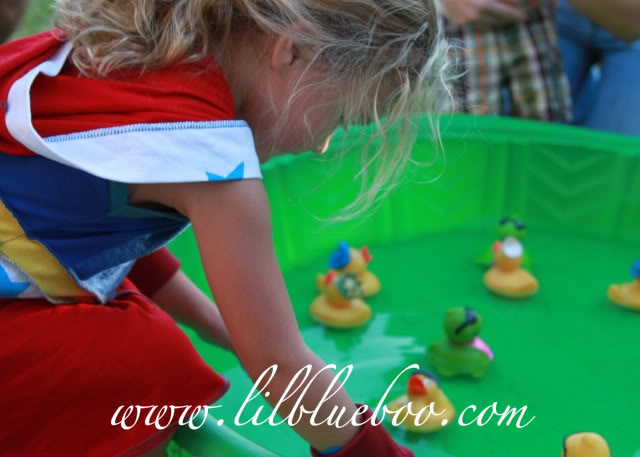 The hood is her cape.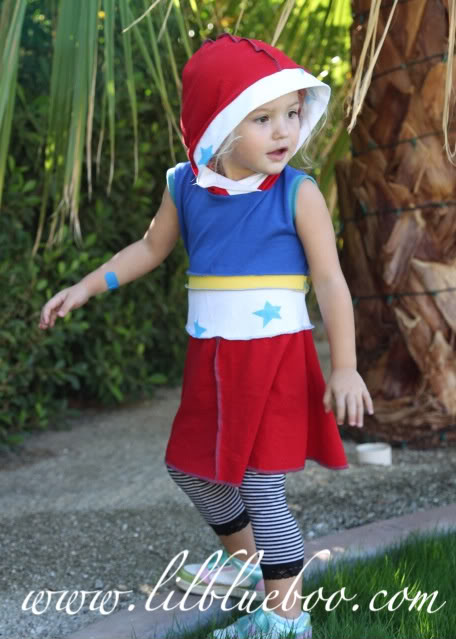 During naptime today I made some wrist cuffs with stars.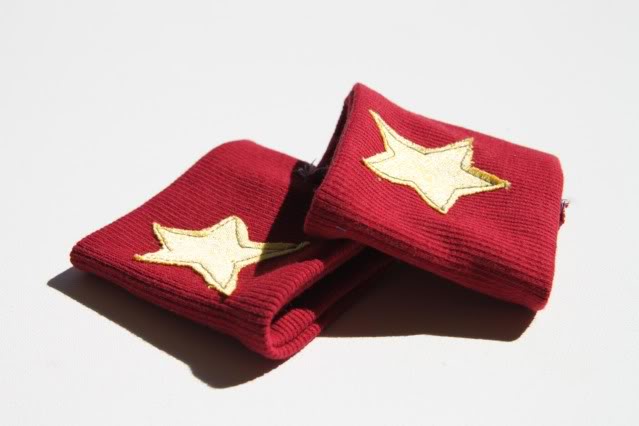 To make the wrist cuffs, I cut 2 pieces of ribbed knit (with spandex) into 6″ x 6″ squares. I used my large star scrapbook punch to cut out 2 stars from Pellon Wonder-Under and applied them to some scrap yellow knit.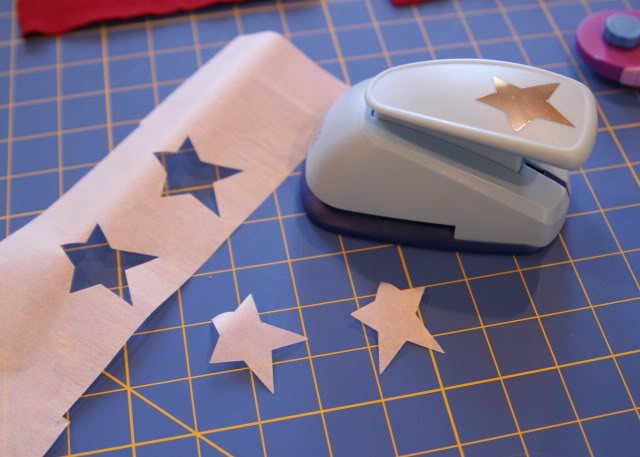 I sewed the appliques on first.. Then I folded each one right sides together and sewed the long end. Turned them right side out and sewed the ends together to complete the cuff.
Arm hole trim:
To sew the arm hole trim you basically need to cut a piece of ribbed knit (with some spandex) in the following shape. Iron the fold and leave it folded. Sew it around the edge of the armhole (open edges lined up with the raw edges of the arm hole) before closing your side seam:

Updated: Photos of the cuffs…..we went to a Halloween Carnival this afternoon.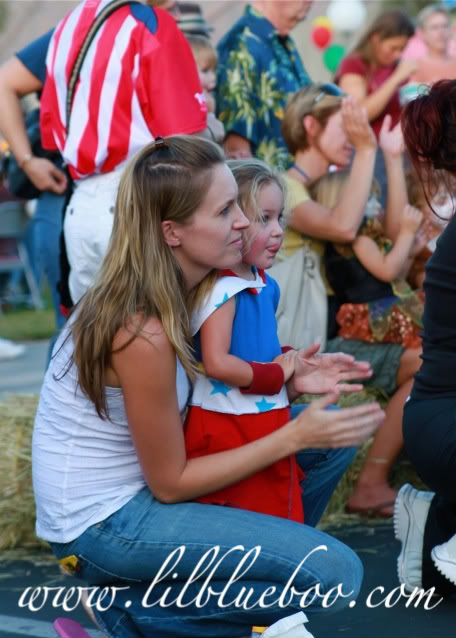 (Holy cow….my roots are 8 inches long….time for extreme makeover this week)
Now she wants a pony……she chose the biggest one! Not scared at all!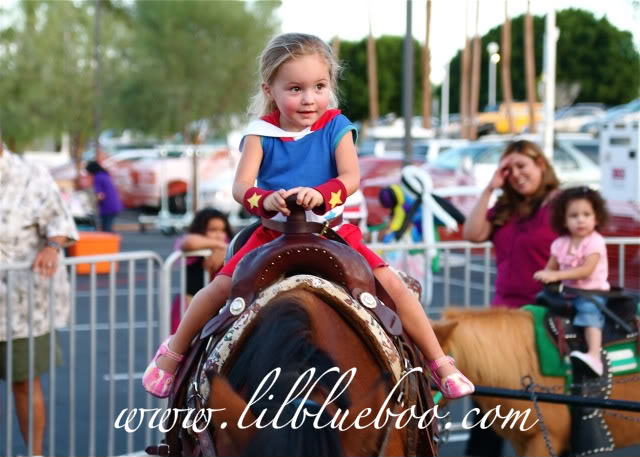 It was SO hot….look at those flushed cheeks!